Automotive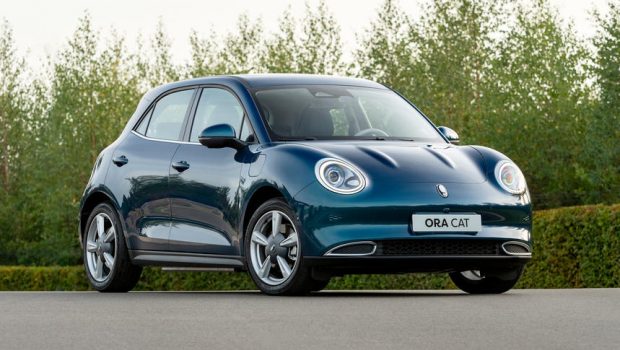 Published on November 1st, 2021 | by Joshua Chin
0
Ora Cat Set To Lead Great Wall Motor's UK EV Offensive
This Chinese ID.3 rival from Great Wall will be followed up by its Wey PHEV crossover next year. 
While it is true that Great Wall Motors were one of the pioneering Chinese automakers to have expanded its reach over to the old continent, it is also nevertheless true that its initial attempt didn't go all too well. This is especially when considering that it had already pulled out once before, with its Steed pickup truck not having really been able to cut the mustard over in Europe. 
With the EV revolution well under way however, it seems that Great Wall Motors are eager to take another crack at the European auto market. And it is looking like their intentions these days are to aim for a more sophisticated clientele instead, seeing as it is attempting to return to the UK with its rather hip and funky Ora Cat all-electric supermini.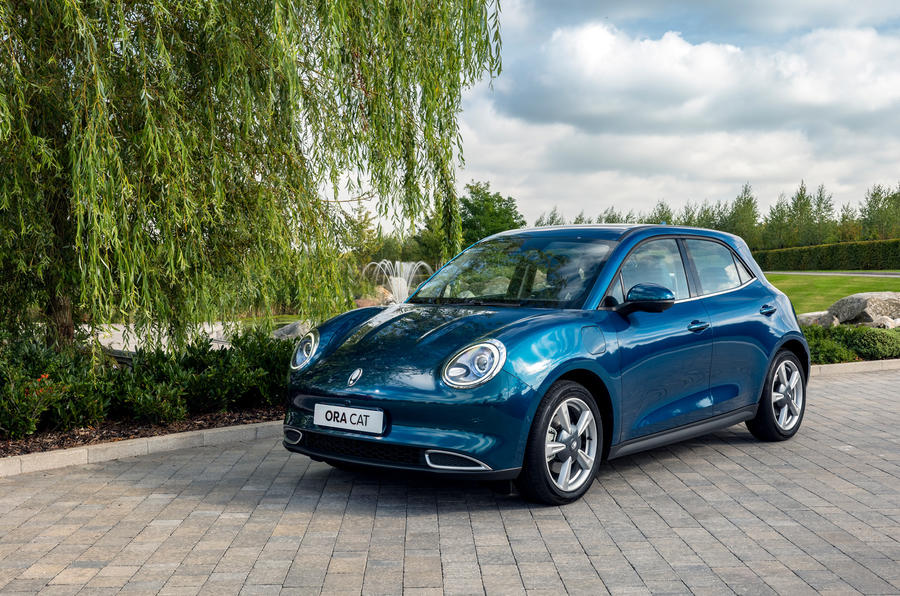 A car that first made its debut three years ago in its home market and is also long rumoured to be making its Malaysian arrival any day now, it is perhaps easiest to think of the Cat as the Chinese alternative to VW's ID.3. It is after all about the same size as the EV from the German auto giant, and it is rather obvious that its exterior aesthetics are more than a bit similar to a certain Stuggart stallion too. 
Those expecting this vague 911 lookalike to go as fast as said Porsche however will undoubtably be more than a bit disappointed, with the Cat only able to muster a century sprint time of 8.5 seconds and a top speed of 160 km/h. Though it may perhaps still be able to provide a tiny thrill off the line, with Ora claiming for this EV to hit the 30 mph (48 km/h) mark in a reasonably speedy 3.8 seconds.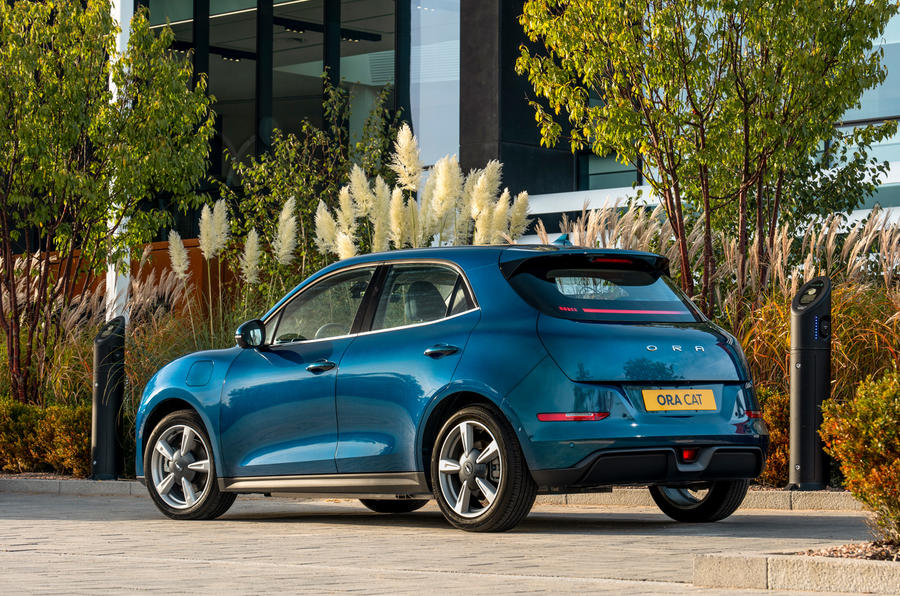 As for those who care more about range and charging times on the other hand, the Ora Cat will be available in the UK with either a 48 kWh or 63 kWh battery pack. The larger of which is claimed to provide up to 420 km of zero-emissions driving on a single charge, and a 50 minute top up time to 80% from empty when plugged into an 80 kW rapid charger. 
Now turning towards the cabin meanwhile, this Chinese Cat is predictably packed to the rafters with all the tech toys one could possibly want right now. These include a pair of 10.25-inch high resolution displays with facial recognition technology situated within an almost Genesis-esque dashboard layout, in addition to a bevy of driver-aids which work with its 12 ultrasonic radar sensors and multiple exterior cameras for autonomous parking and lane assist functionality.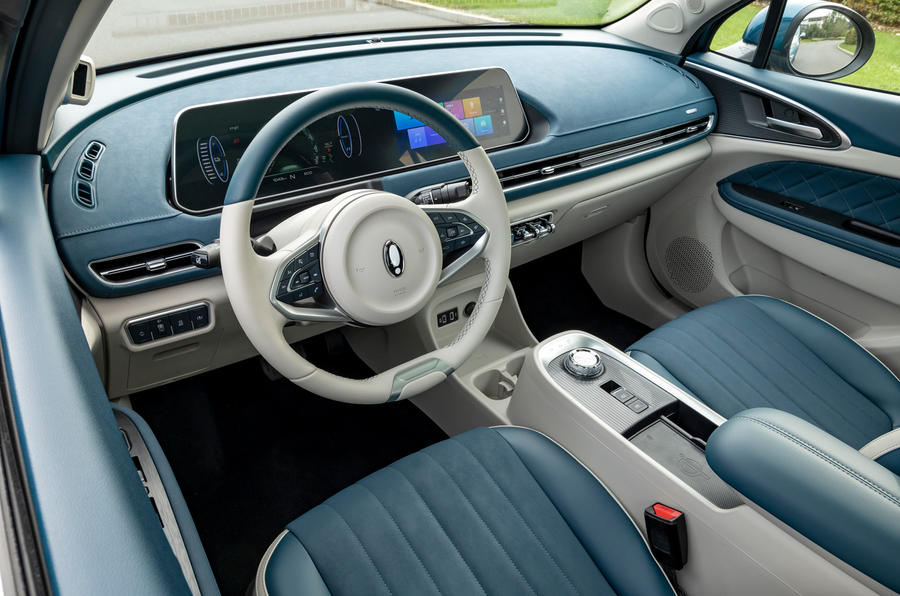 Set to go on sale in December, Great Wall is currently targeting to shift 50,000 units of these Cats annually. A tall order certainly, but its competitive pricing and generous kit list may just see it be a real threat to the current crop of European EVs currently available in the British market. 
What more too is that Great Wall doesn't plan to just stop with EVs, as there are also apparently plans for a European debut of its Wey crossover-oriented sub-brand. With its amusingly named Coffee 01 PHEV SUV set to land in the old continent some time in 2022, eventually building to a comprehensive lineup within the next couple of years.