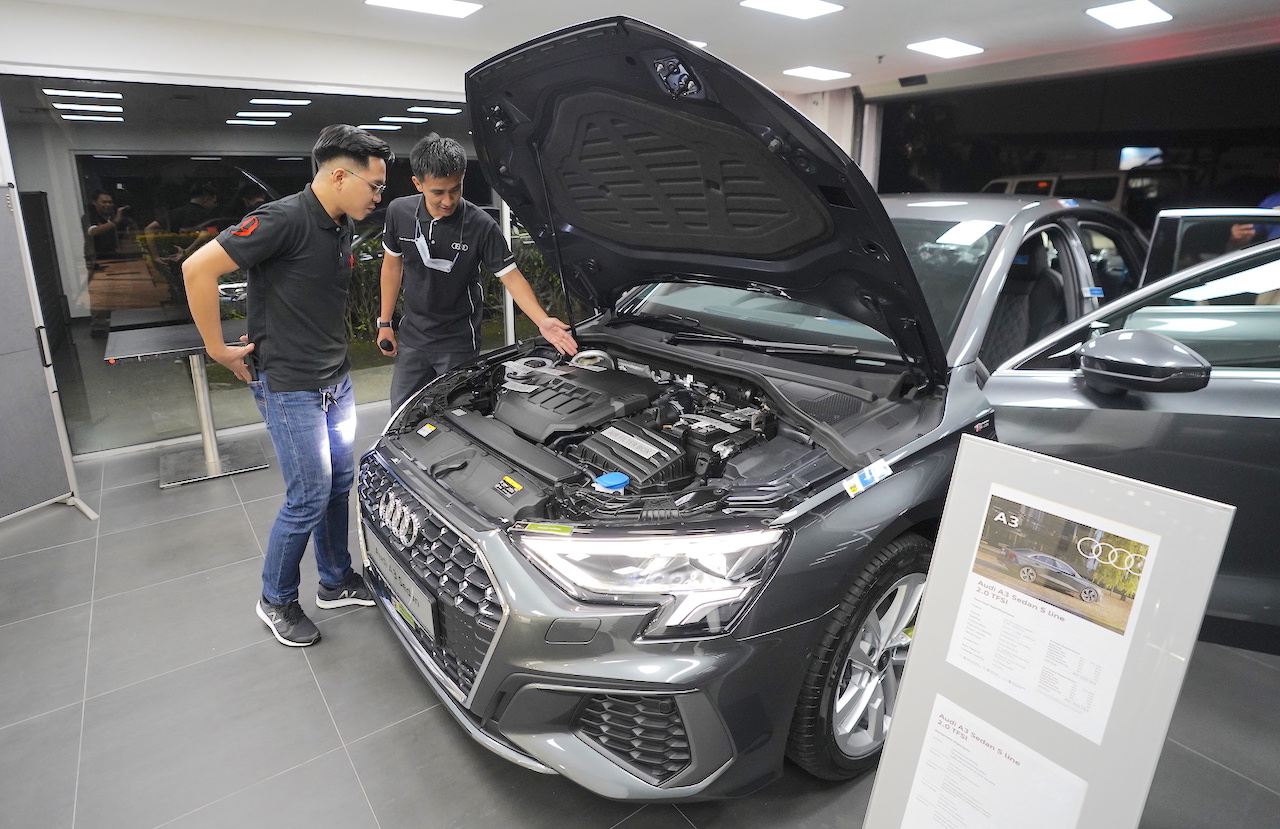 Some 20 years when Malaysians started appreciating Audi cars, there was a company that took a bold move to invest heavily to set up an 'Audi Hangar'.
In case you were wondering, in the early days Audi AG will request its new dealers to build ales outlets using a horizontal architectural design. It calls this styling a "hangar" concept because the buildings look similar to an aircraft hangar.
But the carmaker decided to allow a vertical design after dealers complained that the hangar design was not efficient in high density, urban areas where development land is costly and scarce.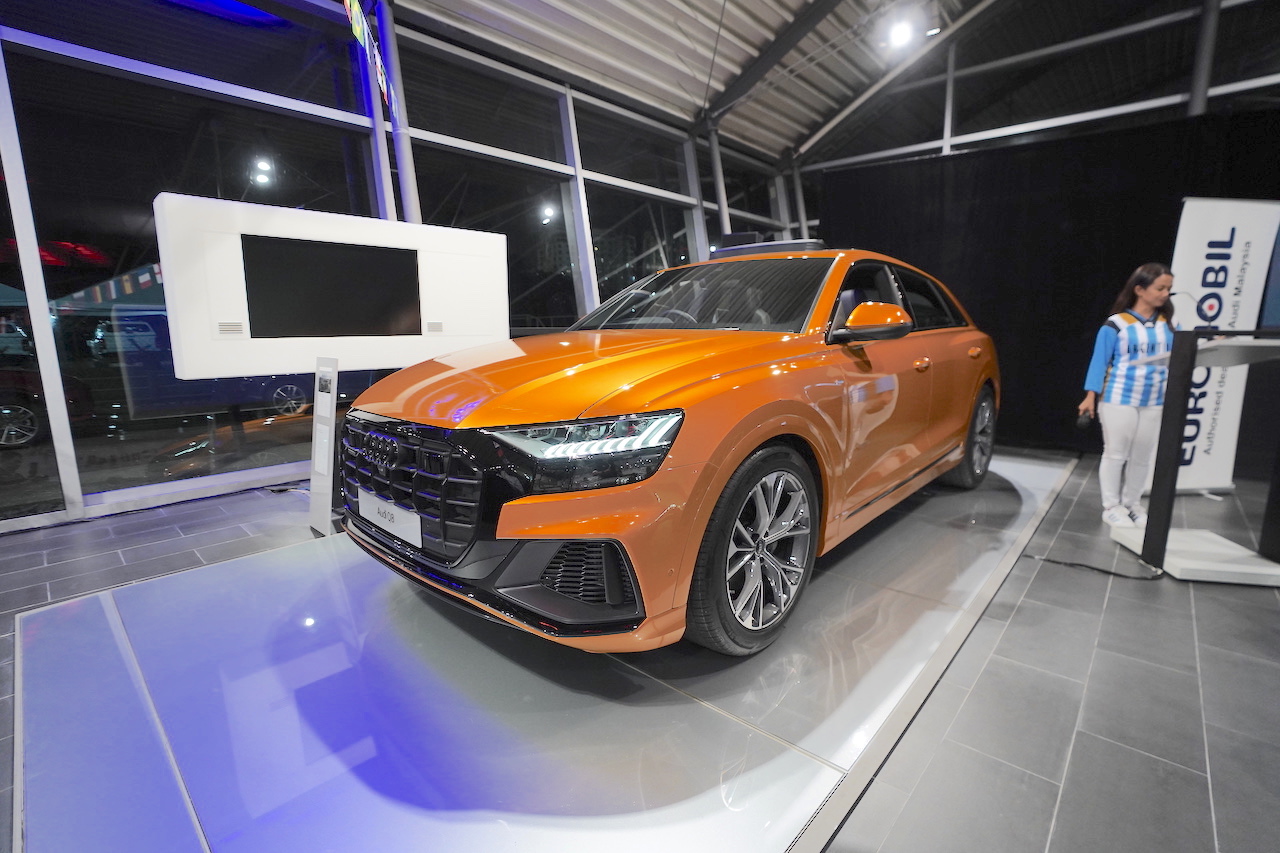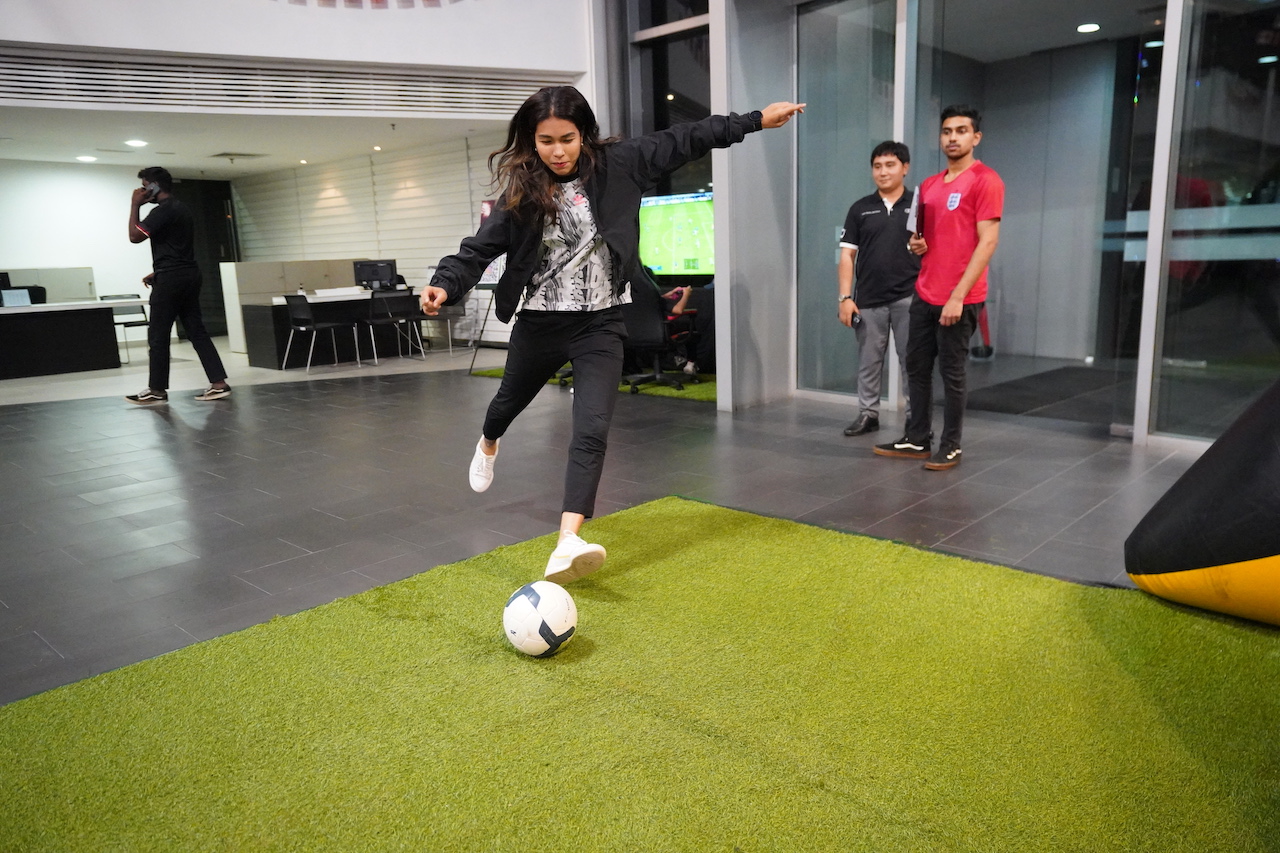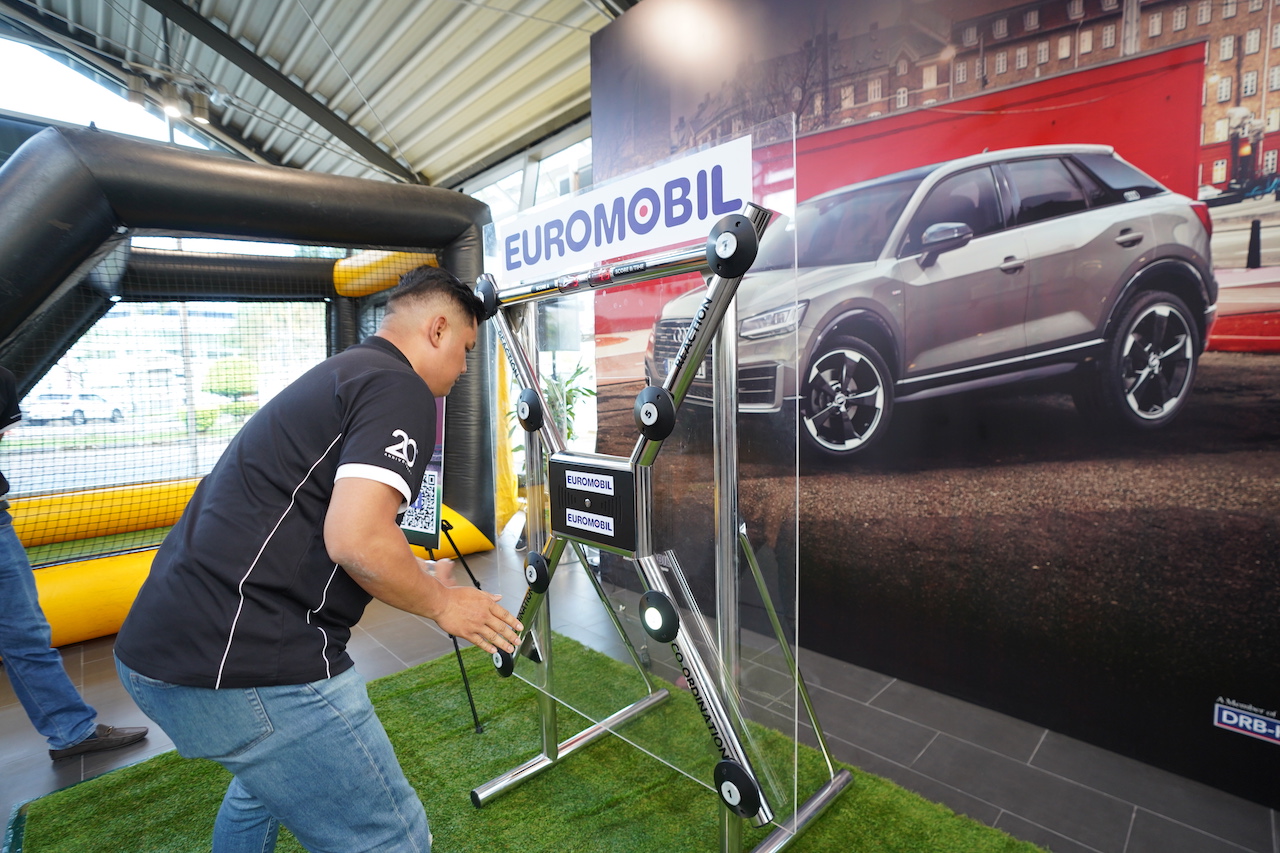 This was Euromobil Sdn. Bhd. ("Euromobil") and just a few days ago they celebrated their 20th anniversary with a bang at the Audi 'Hangar' in Glenmarie.
The celebration, which took on a football theme to coincide with the on-going FIFA World Cup 2022 in Qatar, saw over 200 guests comprising Audi corporate and individual owners, potential customers, other visitors as well as staff enjoying an eventful evening filled with food and exciting football-related activities.
As a show of gratitude towards Euromobil's loyal customers, the Glenmarie-based dealer offered unique football-related lucky draw gifts for customers who had spent more than RM5,000.00 on repairs or after-sales services.
Three winners were picked during the event, who each won authentic and signed national jerseys of stars playing in Doha this year. They signed kits were of Belgium's Kevin De Bruyne, Germany's Ilkay Gundogan (both are also players of Manchester City FC), and England's Trent Alexander-Arnold, who plies his trade at Liverpool FC.
Meanwhile, all after-sales customers who send their Audi cars for repairs or service between 1 November 2022 and 31 December 2022 will receive a special edition German national team keychain exclusive to Audi Centre Glenmarie.
For prospective Audi owners, Euromobil is offering an exciting incentive to help them make up their minds. All new owners who register between 1 October 2022 and 31 December 2022 will be in the running participate in another lucky draw to win three units of the ever-popular iPhone 14. The lucky draw winners will be announced in January 2023.
During the event, visitors enjoyed themselves playing various football-themed games such as the Radar Speed Cage, Reaction Test and competing against one another at FIFA2023 on the Playstation 5 console. The top three scorers for each game won exclusive Audi merchandise.
The evening also saw the Affluent Women's Personalities Engagement session taking place, where successful women entrepreneurs spoke about how they made it in the world of business.
The highlight of the night was the special appearance of Steffi Sarge, Captain of the Malaysian Women's National Football Team. During a question and answer session, Sarge said she was delighted to be able to celebrate Euromobil's 20th anniversary.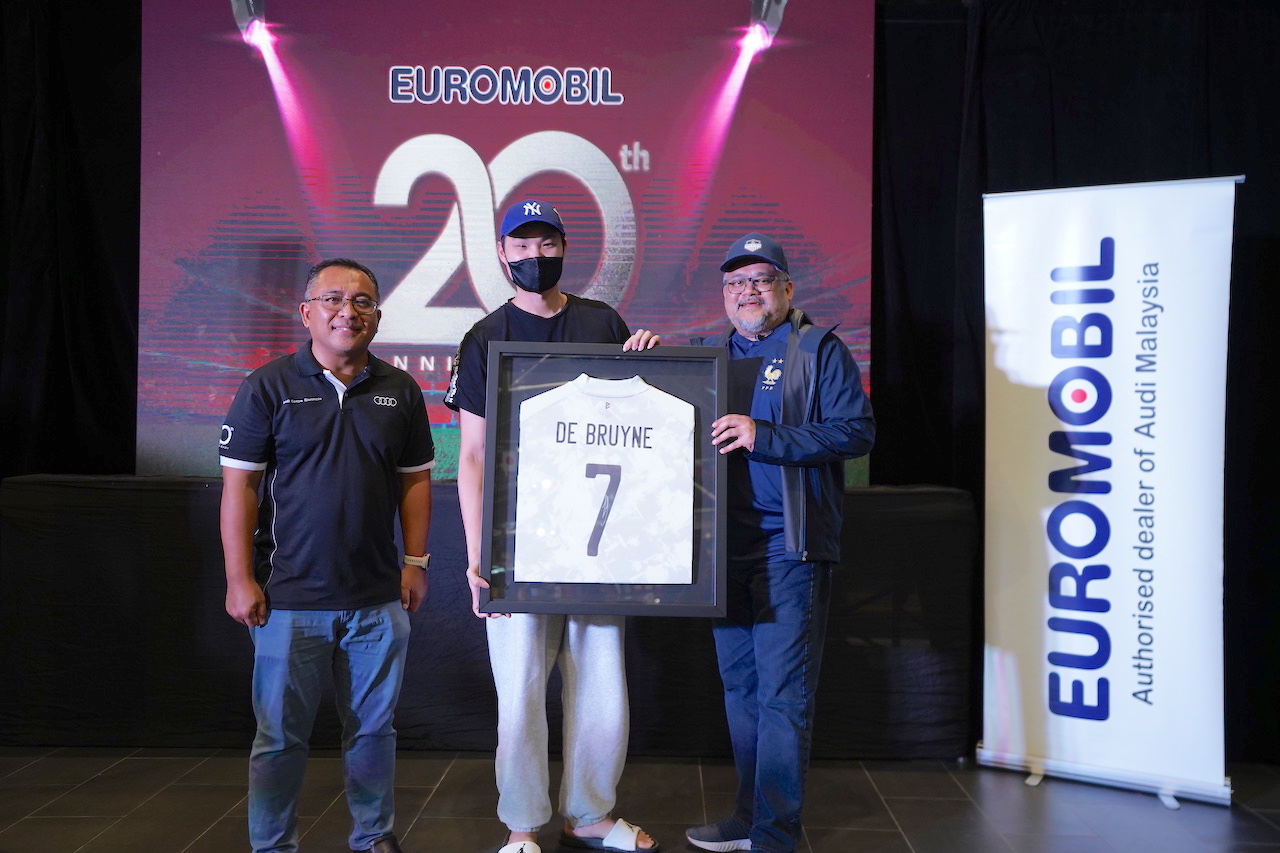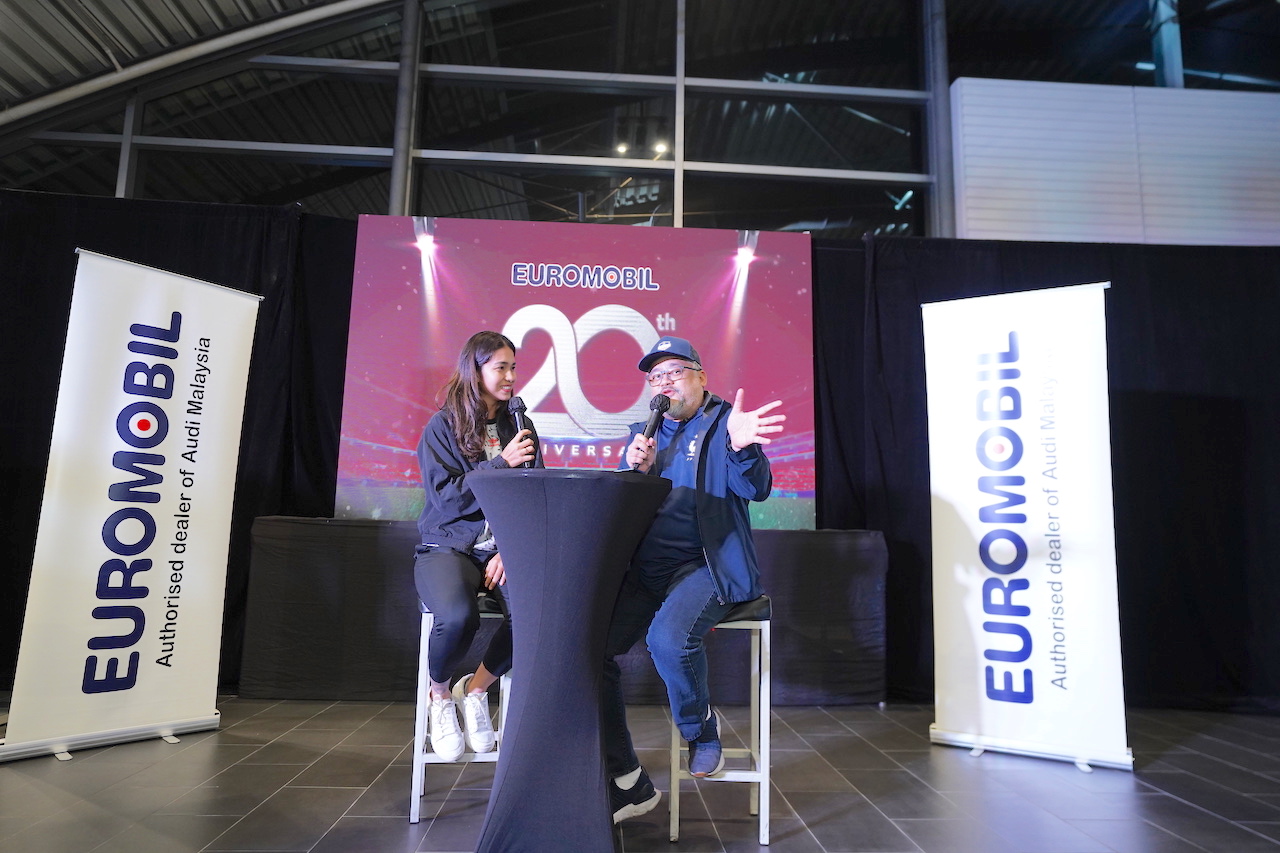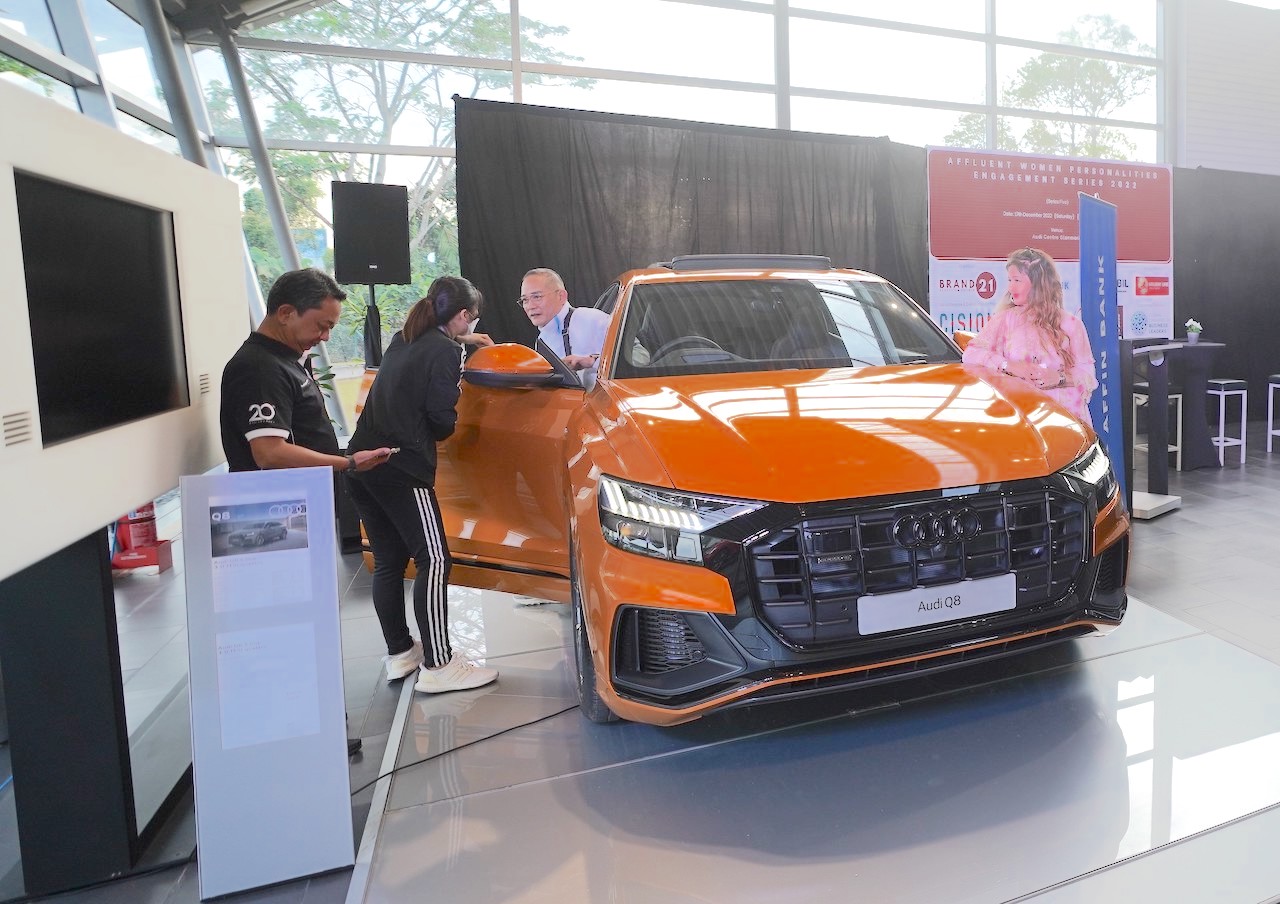 NINE LOYAL STAFF GIVEN RECOGNITION
During the event, Euromobil also took the opportunity to recognise the dedication and loyalty of employees who had been with the company since its inception in 2002.
Nine staff members received their long-service gifts comprising 5g gold bars and corporate merchandise, as well ass certificates from Shamsul Haq, who commended the staff for their loyalty and dedication to stick with Euromobil through thick and thin.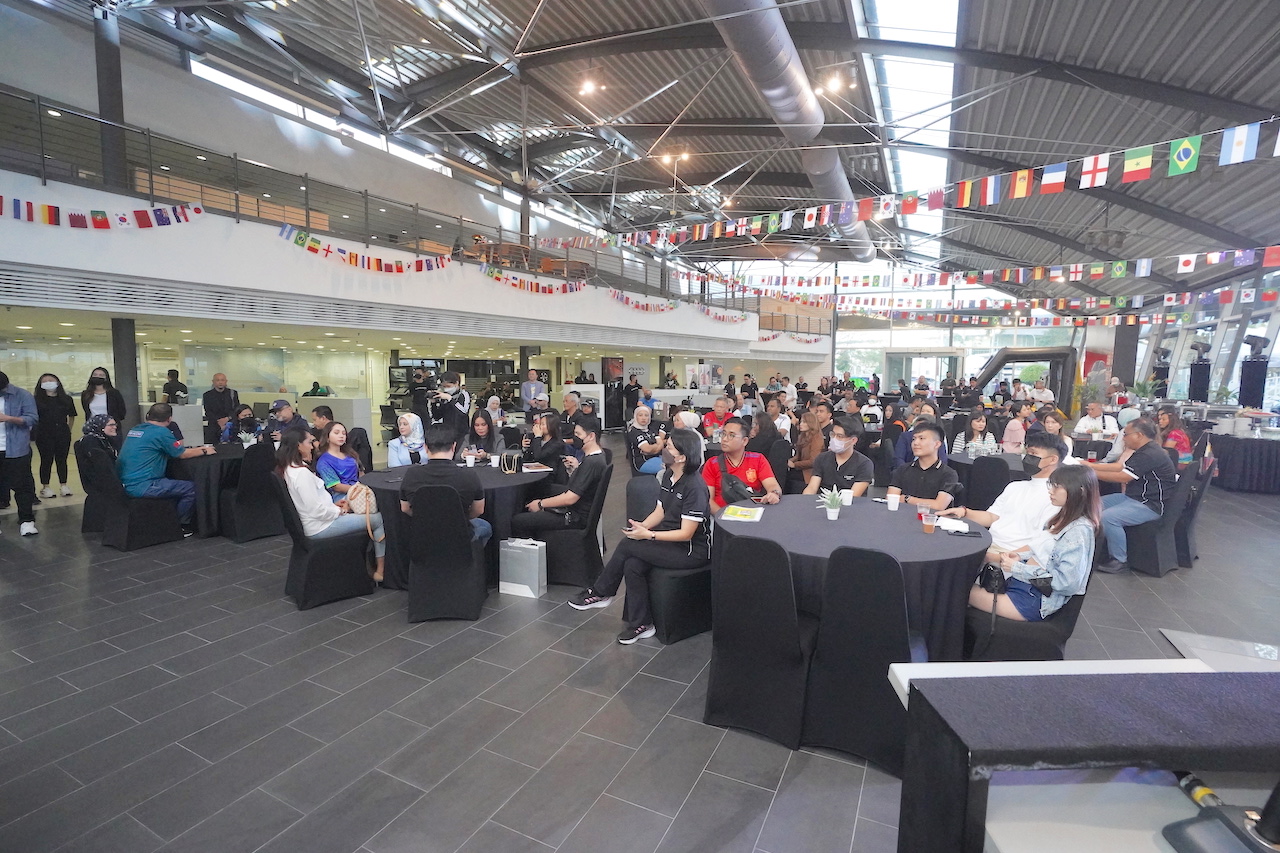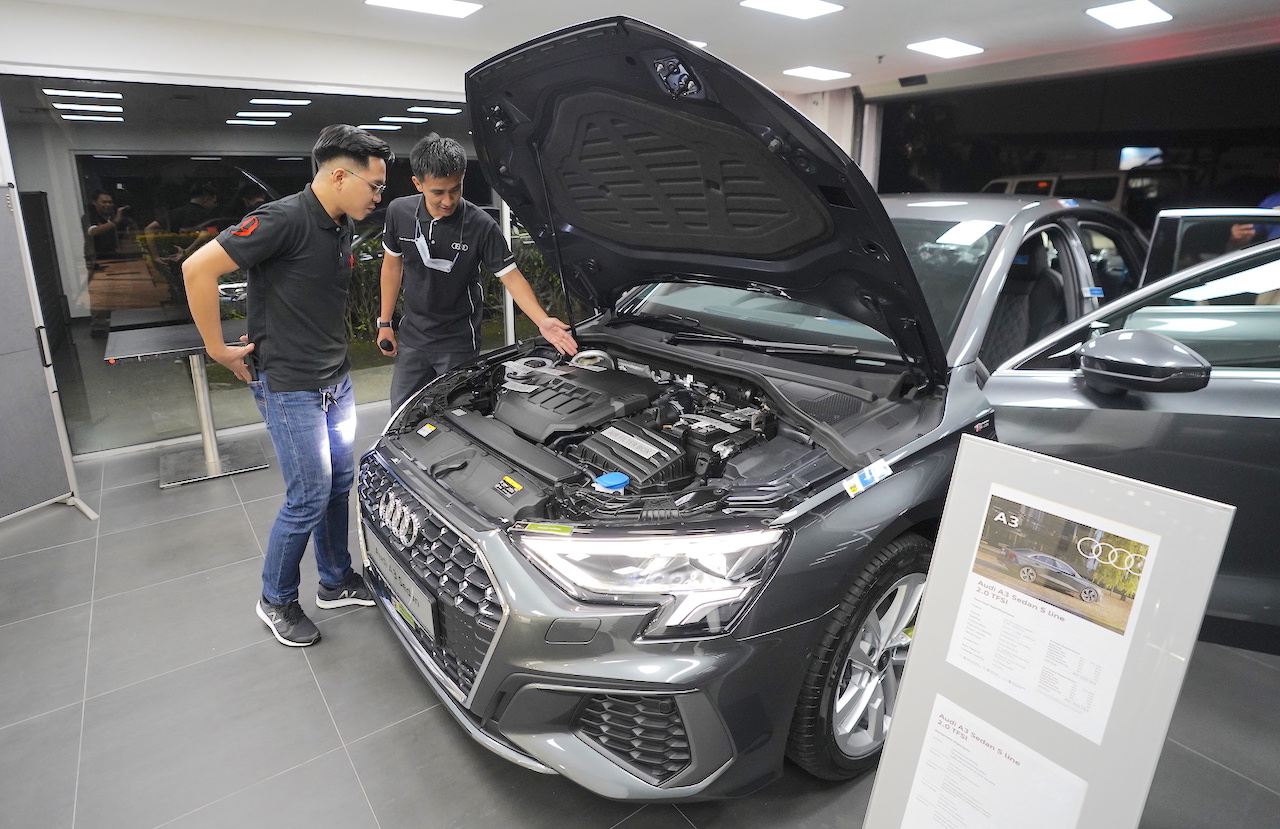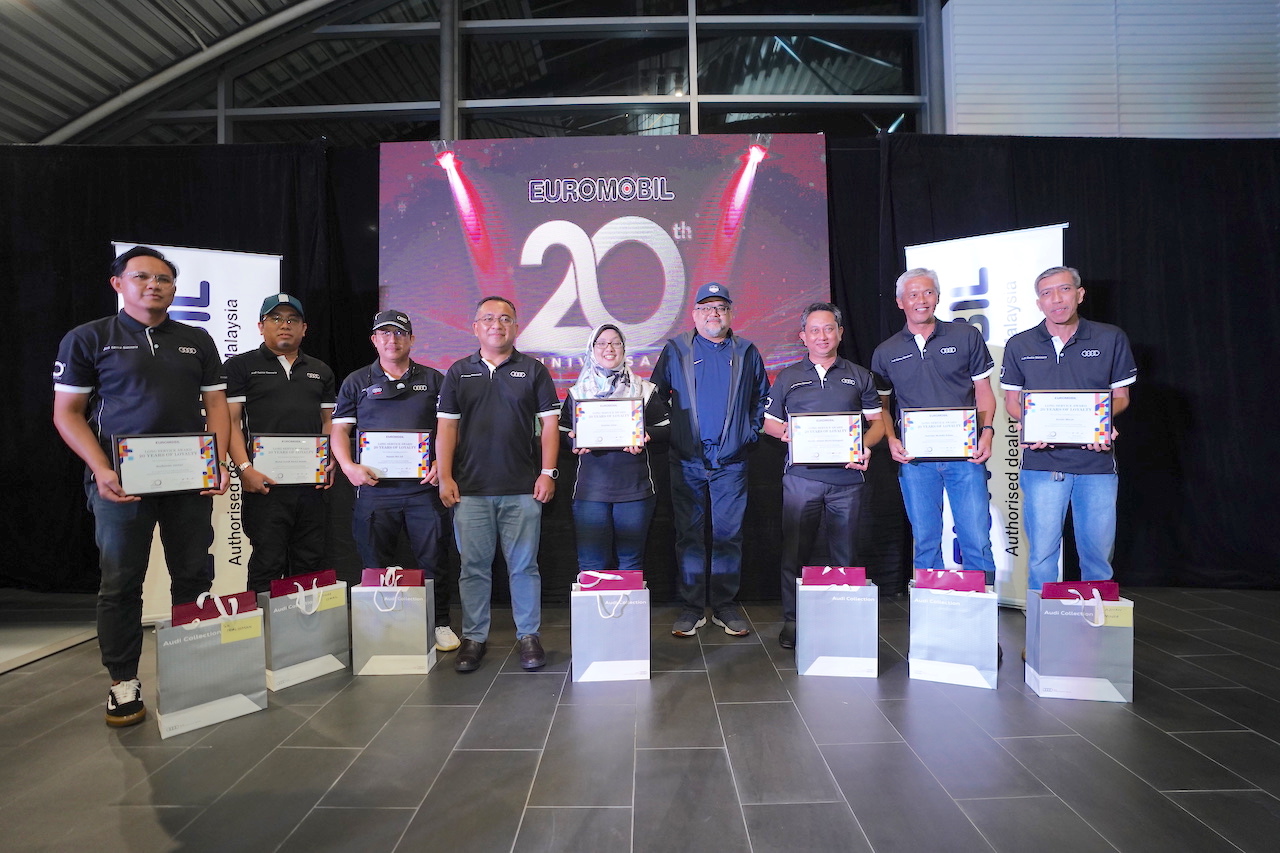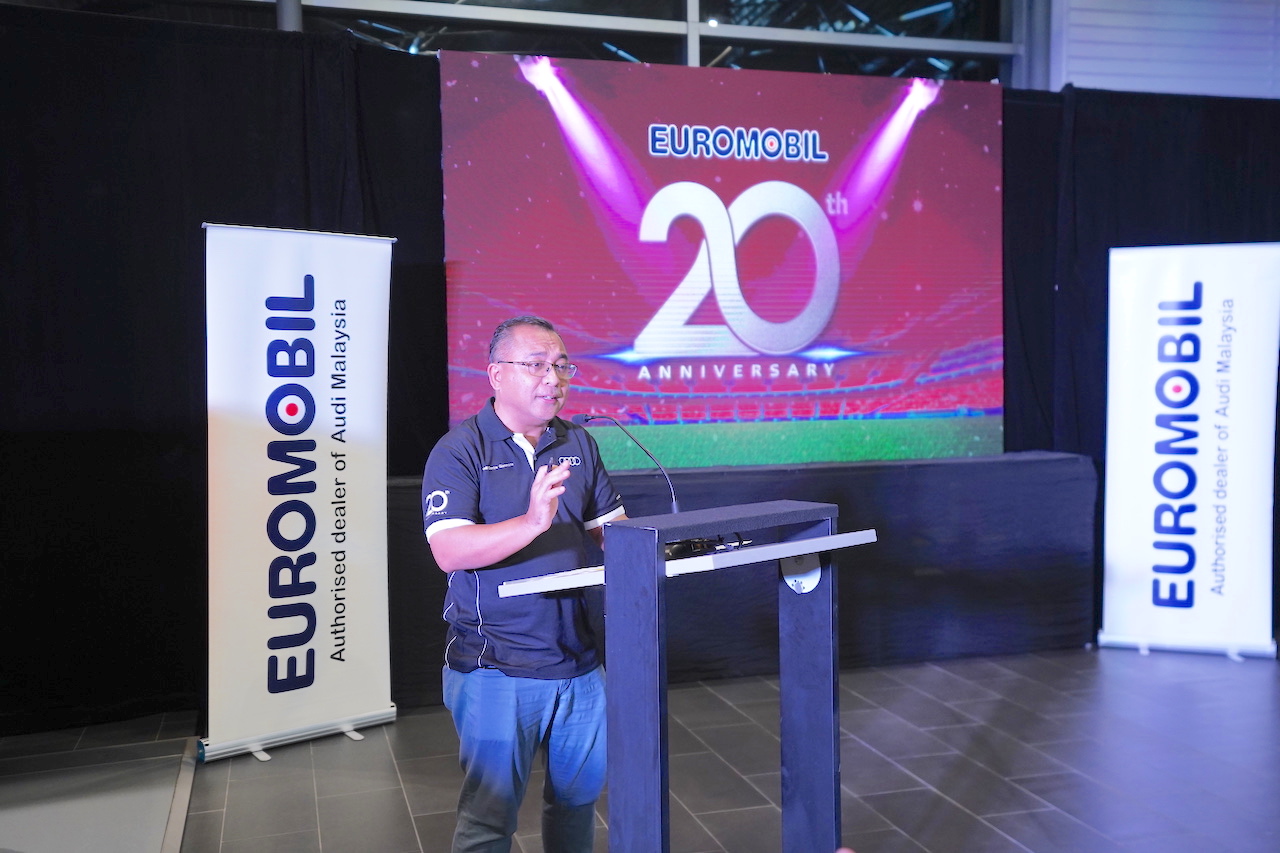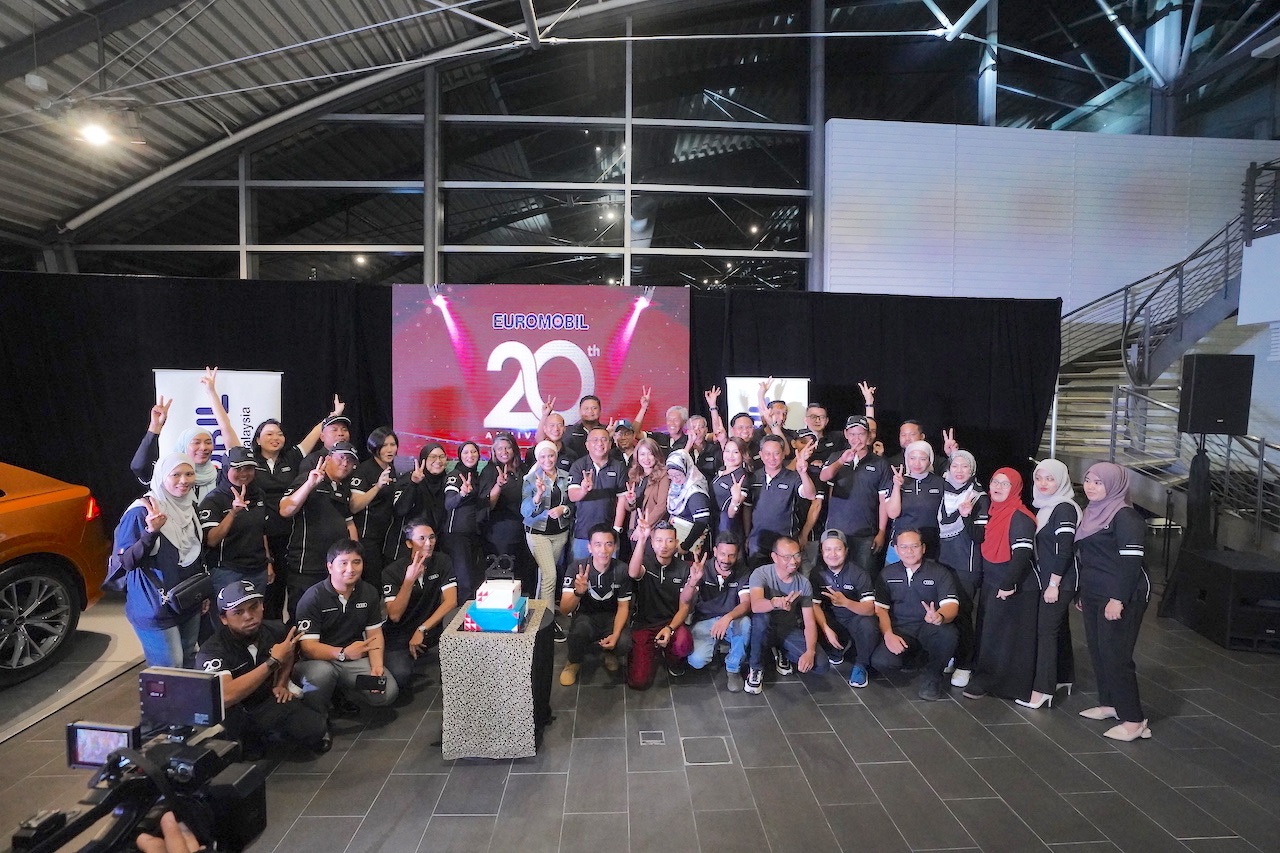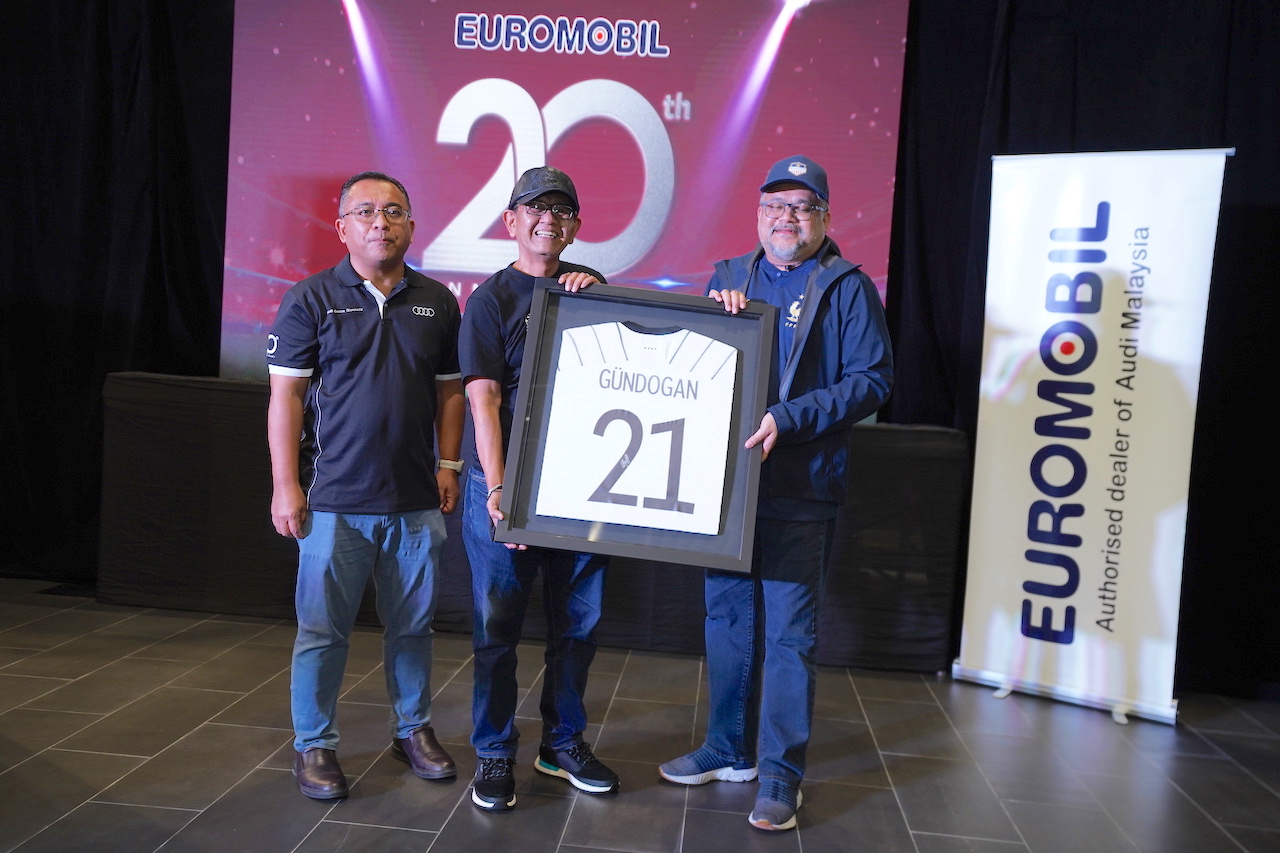 AUDI Q8 ON DISPLAY, A5 & Q3 TEST DRIVES
The German marque's flagship SUV, the Audi Q8 Sportback S Line 3.0 TFSI Quattro took centre stage on the event night. which was on display at the event.
Priced at RM867,422, the orange unit is the only one currently in Malaysia. Separately, visitors also lined up to test drive the flashy Audi A5 Sportback, and the popular Q3 and Q3 Sportback SUVs.