Used cars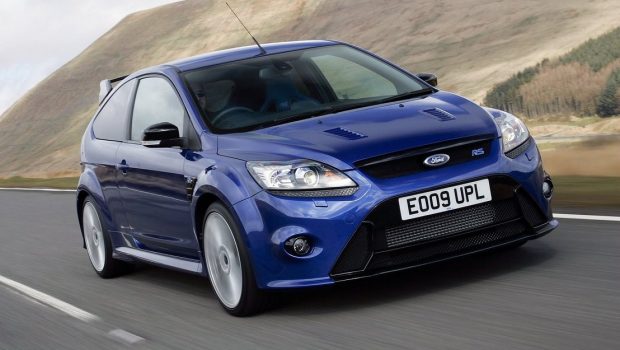 Published on October 8th, 2022 | by Joshua Chin
0
AP-Worthy Left Field Imports #4: Ford Focus RS Mk2
A modern fast Ford that is still ferocious enough to keep up with the hyper hatches of today. 
Now continuing on with this mini-series on cool cars to bring back home, it is perhaps fair to say that the RenaultSport Clio 182 Trophy from the preceding piece is, despite its fun-factor, not really the most practical hot hatch in the world. And given that the world these days only awards the hot hatch classification to cars with over 300+ horses under their hoods, most people consider the dinky 182 hp Clio as more of a souped-up shopping cart than a true blue hot hatch. There is nevertheless thankfully a rather interesting left-field solution though to this quandary, which comes in the rather lairy form of the second-generation Ford Focus RS.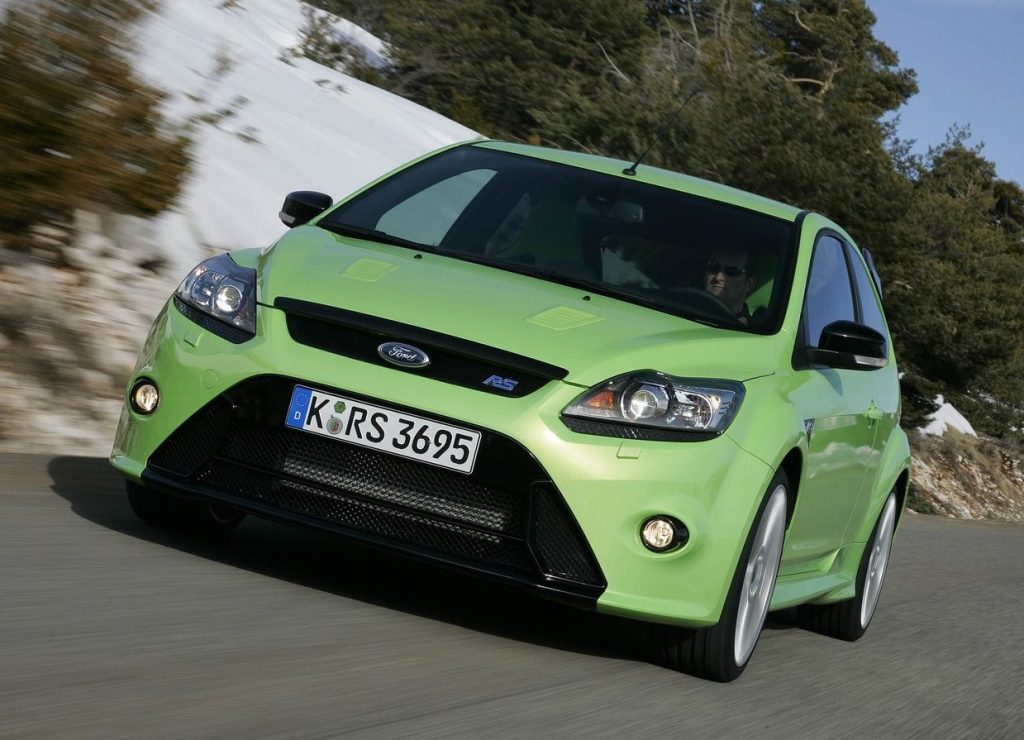 Of course, any fast Ford would have easily earned itself place on this list of left-field imports worthy of an AP. Be it any of the older Cossies or the numerous newer ST models, the Blue Oval has created many a monster for the everyman motorist in Europe that had unfortunately not managed to make its way over here officially. Amidst this wide selection however, the one that probably best strikes the balance between daily usability, historical significance and sheer enthusiastic excitement would have to be the second-generation Focus RS.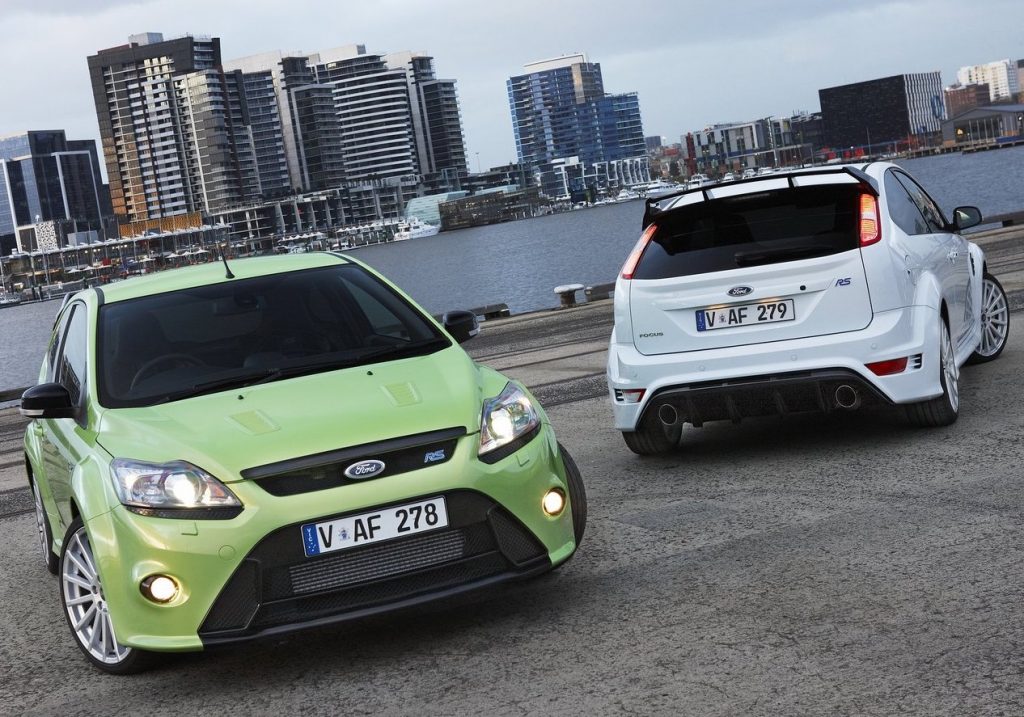 One of the progenitors of the current modern hyper-hatch, this generation of Focus RS was after all widely credited for turbocharging the hot hatch horsepower wars, with its boosted-to-all-hell 2.5-litre five-cylinder breaching that once-hallowed 300 hp barrier. Rather more excitingly (or terrifyingly, depending on who you ask) too, Ford decided to eschew the sensibilities of four-wheel drive and instead send all 300 prancing ponies to just its front wheels. Thanks to its clever RevoKnuckle front suspension setup and a Quaife limited-slip diff though, this Blue Oval hot hatch still manages storm down the road carrying significant speed while mostly withholding from leaving brown stains in the driver's pants through rampant torque steer.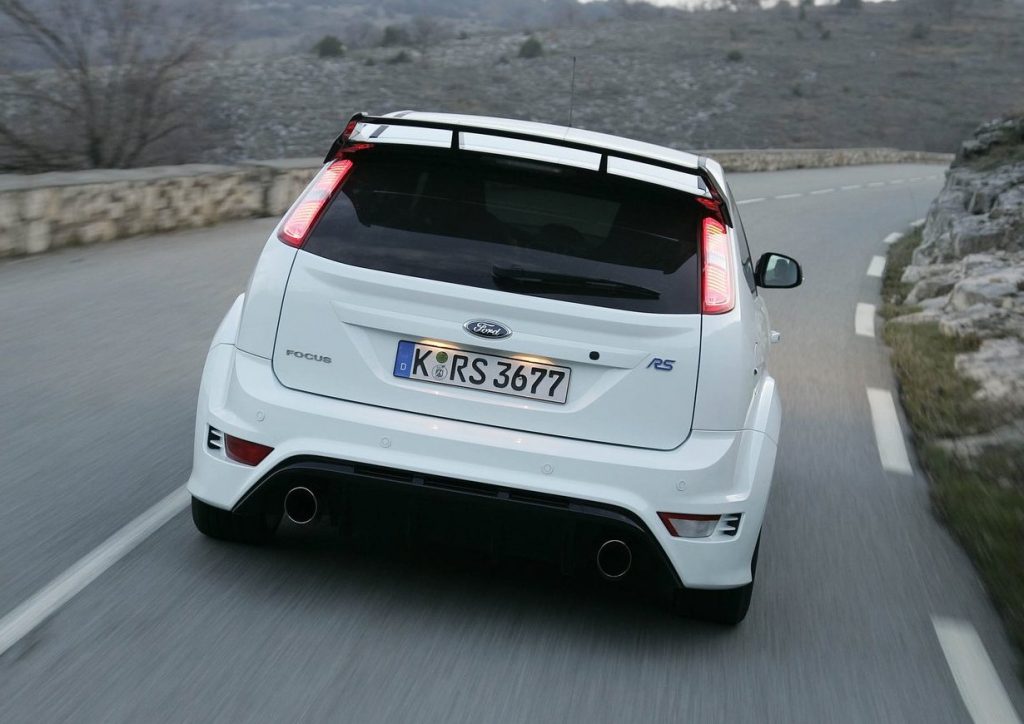 Being critically acclaimed in its day and still regularly appears in lists of the best hot hatches today, it should therefore come as no surprise that current prices for this particular generation of Focus RS is not too far off its original list price of £25,000 (RM 135,000) from a decade ago. Being a fast Ford too, it is also would be a not-insignificant task to find one that has not been sullied by a multitude of modifications, especially considering that Ford themselves approved of a Mountune-developed set of mechanical upgrades that boosted power to 345 hp. 
Though if there was one modded Focus RS to consider, it would have to be the limited-run RS500. Coming even more power from the factory at 350 hp and only available in a mean matt-black finish that further accentuates its aggressive bodywork, now this could make for an exclusive and exciting alternative to the commonly seen Golf Rs and AMG A-Classes that most boy-racing family men currently lust after.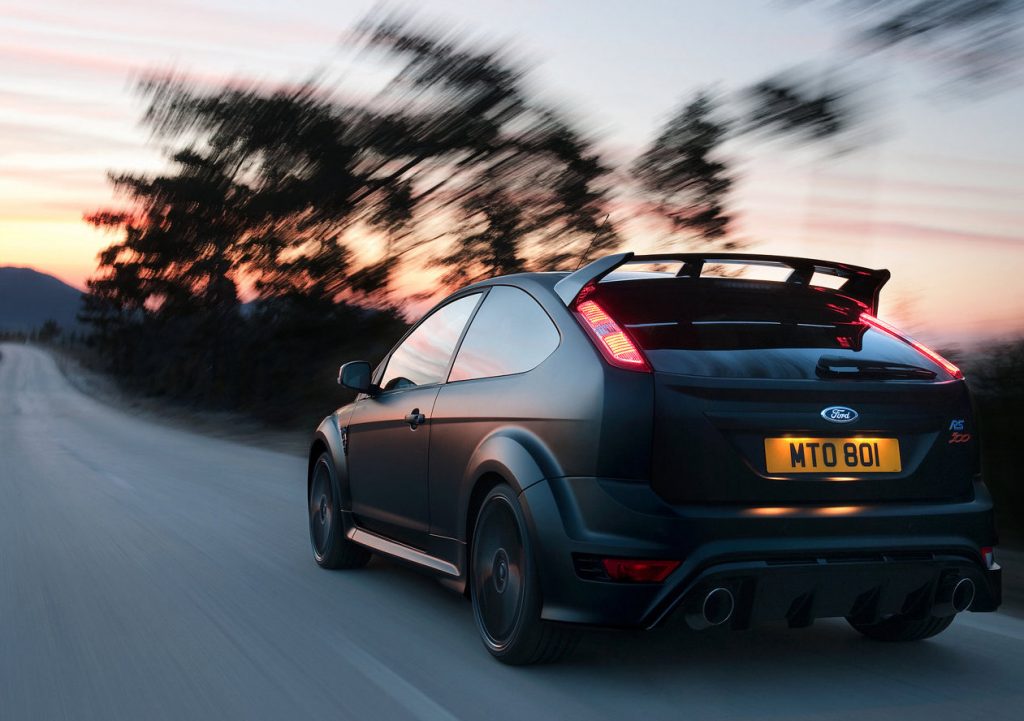 If however even more space is required, do not fret as coming up next are a few low-key long roofs that have more than enough practicality to satisfy the grown-up family man, but still pack enough of a punch to make the inner petrolhead happy.