Used cars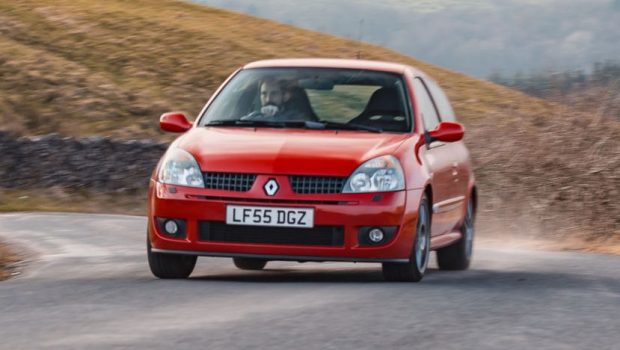 Published on October 7th, 2022 | by Joshua Chin
0
AP-Worthy Left Field Imports #3: RenaultSport Clio 182 Trophy
A winner of a hot hatch that certainly deserves the Trophy in its name, but all this goodness doesn't come cheap. 
Moving swiftly on now from rev-happy roadsters of the TVR Tamora to the genre of hoon-worthy hot hatchbacks, here's one really good example of a left-field alternative that is seriously worth an AP: the RenaultSport Clio 182 Trophy. 
Now granted, a Renault Clio is perhaps not what many would first think of when it comes to hot hatches. What more is that many would perhaps faint from shock after knowing that it would currently cost over £15,000 (RM 80,000) to procure one of these mid-naughties dinky little French hot hatch, which in all honesty really doesn't look all that special at first glance, even in this vibrantly red hue.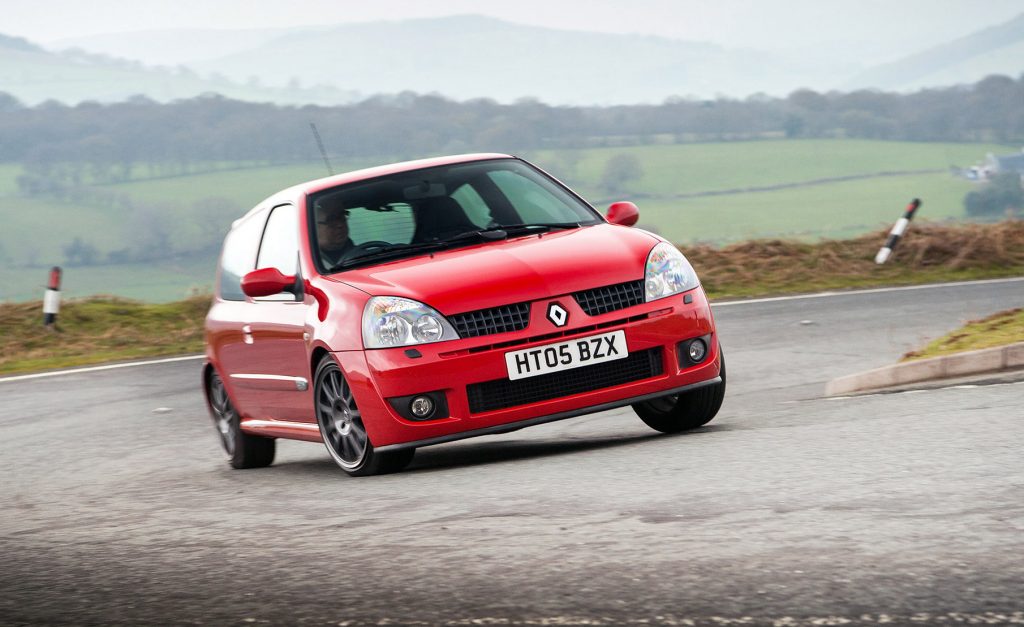 Don't be fooled by its hum-drum appearance though, as this particular breed of Clio was once dubbed by Autocar as the world's greatest hot hatch back in July of 2005. And if that wasn't high praise enough, one of these red hot chilli peppers still hangs around EVO founder Harry Metcalfe's garage till this day next to his numerous Italian exotics. 
So how exactly did the Clio Trophy garner that much enthusiast adoration? Well having a sufficiently large 2.0-litre naturally-aspirated four-pot that packs a 182 hp punch shoehorned between its front wheels does make it quite the hot little hatchback. A short-ratio 5-speed manual transmission, a perfectly balanced chassis and a kerb weight just shy of 1,100 kg certainly doesn't hurt its case too. But what makes the Trophy the renowned Renault hot hatch among enthusiasts is its Sach Race Engineering remote reservoir front dampers, which while too complicated to explain the technical benefits of, has seen this potent pocket rocket be able nip at the coattails (and reputations) of supercars with triple the power and 10 times the price. 
A proper wolf in sheep's clothing, it is however also unfortunate that the Clio Trophy is as rare as ever sighting an actual wolf wearing sheep's clothes. Only 500 units were ever produced, which is partly cause for why these cost more today than when they were new. Handily though, all said 500 units were delivered to the UK with right-hand drive. So there goes one less excuse for not bringing one over to decimate the next Genting hill run.  
For those however who still think that power is everything in a hot hatch, the next suggestion coming up may perhaps then be more to your taste. Enter the hot hatch king of the 2010s: the Ford Focus RS Mk2.