Automotive
News
This Here Was Apparently Once A Street-Raced Chevrolet Corvette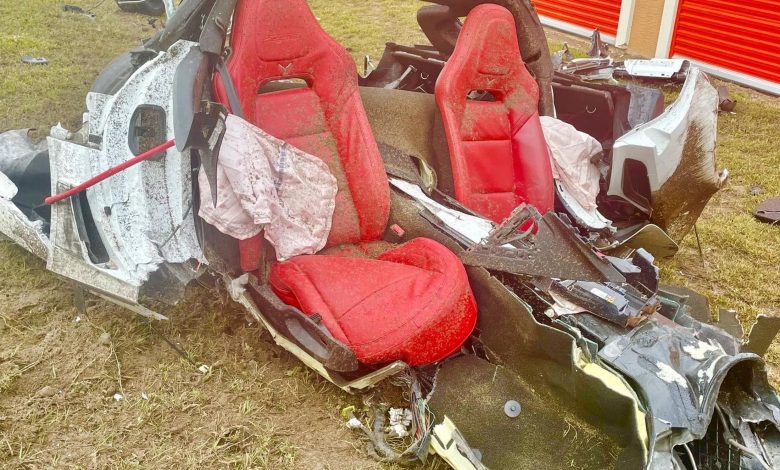 The driver of said obliterated Corvette still managed to survive despite being ejected 47 m into the air. 
In what is perhaps a perfect example of why street racing is not the smartest idea, this pile of bits strewn across someone's yard here was once apparently a Chevrolet Corvette. Though probably also serving as a perfect advertisement for the safety of this American supercar, it is worth highlighting too for the driver involved in this accident is actually somehow still alive after this crash, albeit with serious injuries.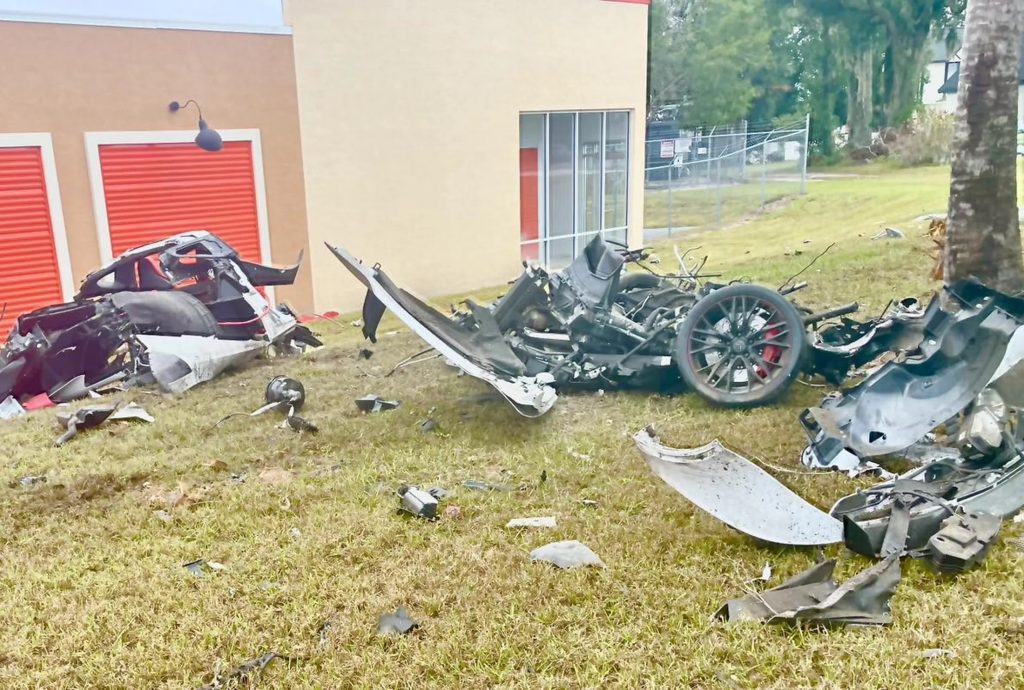 A crash that allegedly resulted from an illegal street race between this white Corvette and a silver Ford Mustang, this accident reportedly took place at the intersection of State Highway 200 and SW 80th Street in Florida on Saturday morning. Witnesses who called 911 reporting the accident stated for the fibreglass supercar to have veered off the road and clipped a power pole, which then caused this obliterated wreckage here. 
The Ocala Star Banner further reported that state troopers believed for the Mustang driver to have likely cut off the Corvette, causing it to swerve and strike a Toyota Prius before hitting a tree and the pole. The police are currently on the hunt for the driver of the Ford, who is described as 'a white male with a neatly kept beard and two tattoos on his right forearm'.
Going by the virtual vaporisation inflicted upon the Corvette, it is perhaps fair to say that the supercar was likely travelling at quite a rate of speed before it was brought to a sudden unplanned stop. The way the wreckage is strewn across a large area too further reinforces this hypothesis, with the hefty engine block lying quite a ways away from the where both axles and both halves of the body.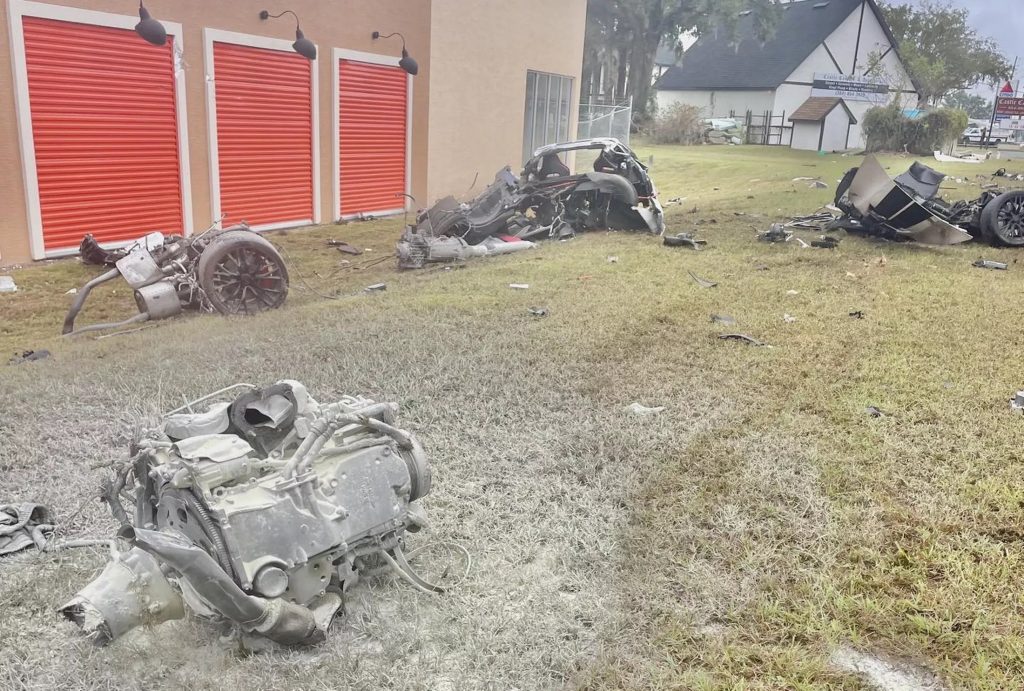 Moreover, it was reported by the New York Post for the driver of said Corvette to apparently have flew about 47 m into the air as a result of this accident. He was declared as a 'Trauma Alert' by the rescue crews that transported him to a nearby hospital, but was still somehow amazingly alive after this horrific accident.
It remains to be seen however as to the charges he will face when (or if) he makes a full recovery as a result of this incident. So just to avoid all of this happening to you, it would be wise to keep the go-fast antics to a closed course.