Automotive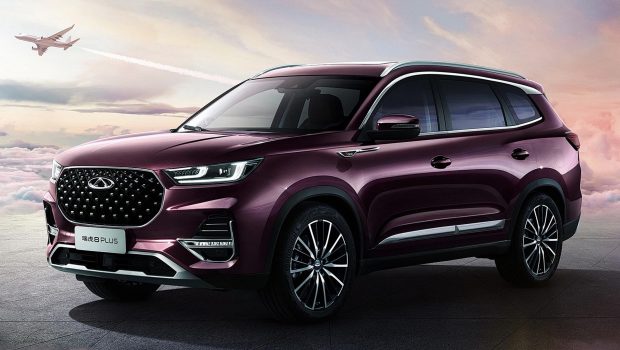 Published on November 6th, 2020 | by Joshua Chin
2
Chery Tiggo 8 Plus SUV Launched For Export Markets
Will we see a return of this Chinese automaker here in Malaysia with this Chery large SUV?
Chery, one of the first Chinese automakers to penetrate the Malaysian auto market back in the early 2000s, has been fairly quiet locally over the past few years. An intriguing phenomenon considering that the Chinese car market has been nothing but booming in recent times. 
Nevertheless, Chery might perhaps make a resurgence locally, especially with the recent announcement of its Tiggo 8 Plus SUV being launched for export markets. Aimed mainly at countries like Saudi Arabia, Russia, Uruguay, Ukraine and Chile, this is not to say that the Chinese automaker will not seek a return to Malaysia any time soon.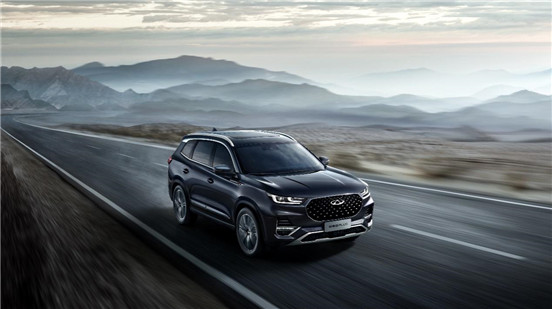 For those who may not have heard of Chery, or have forgotten about them with the continued onslaught of new Chinese marques making headlines, Chery has actually made quite a name for itself in the export market. While it might be currently languishing locally after bringing in models the QQ city car and the Eastar MPV when the Chinese auto industry were still in its infancy, Chery is actually doing quite well for itself in other parts of the world. 
Ranked as China's largest passenger vehicle exporter for the last 17 consecutive years, the automaker has exported over 1.65 million vehicles to over 80 countries, with over 69,000 vehicles exported just in the first three quarters of this year. This staggering sales figure that was up 36.4% from last year was mainly thanks to the new Tiggo 8, which is apparently immensely popular in countries like Russia, Saudi Arabia, Chile and Ukraine.
Speaking of the Tiggo 8, this new second-generation Tiggo 8 Plus launched recently is actually a step up from the normal Tiggo 8. Recently debuted in the 2020 Beijing Auto Show, this new Plus is positioned to be the new flagship of the current Chery range. 
Measuring in at nearly 4.7 m in length, this new three-row SUV from Chery is certainly a smart yet imposing looking car. Up front, a Mercedes-esque diamond quilted front grille is flanked by sharp LED headlights with twin-J shape DRL signatures. Below that meanwhile is large front air intakes on either corner, sandwiching a metallic lower air intake cum brush guard.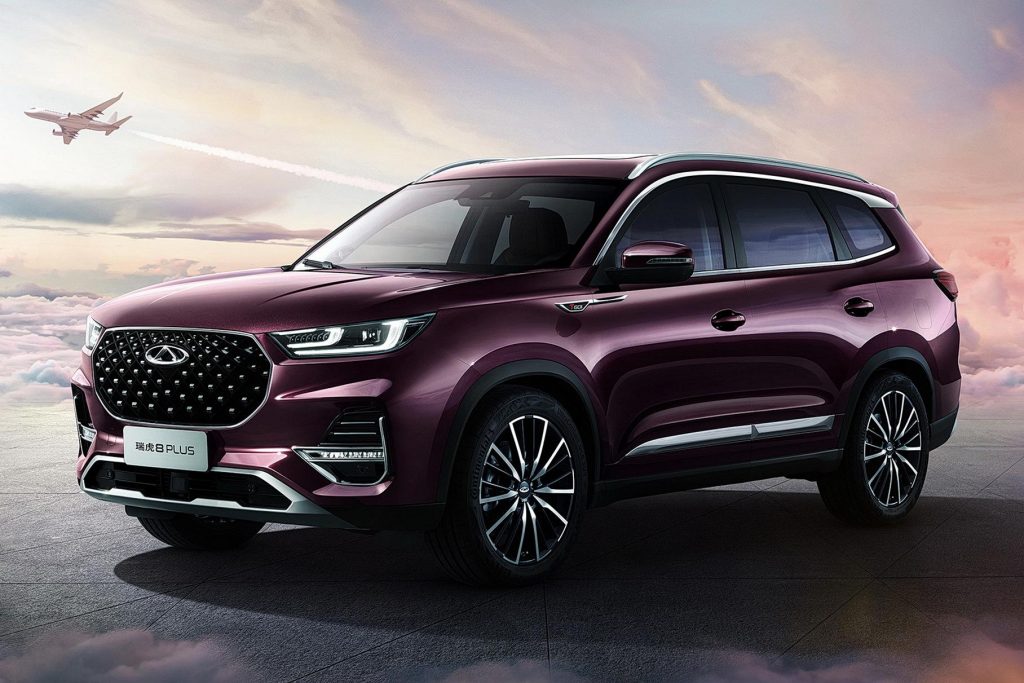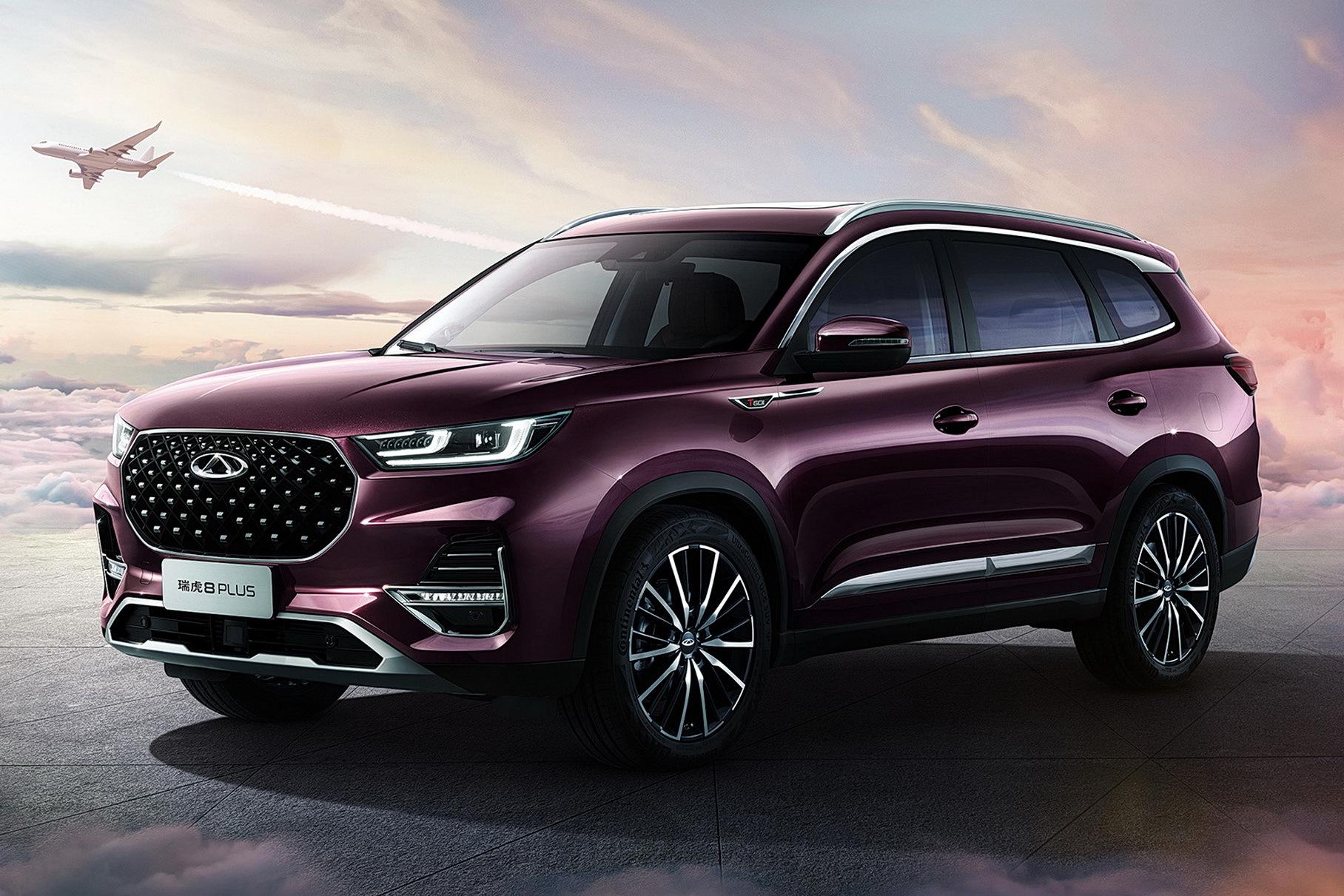 Down the side, 19 inch alloys are tucked under plastic clad arches while more chrome accent pieces are features on the sills, window surrounds and roof rails. There is even a Volkswagen Taos-like dagger-shaped trim piece on the fenders, finished in chrome of course.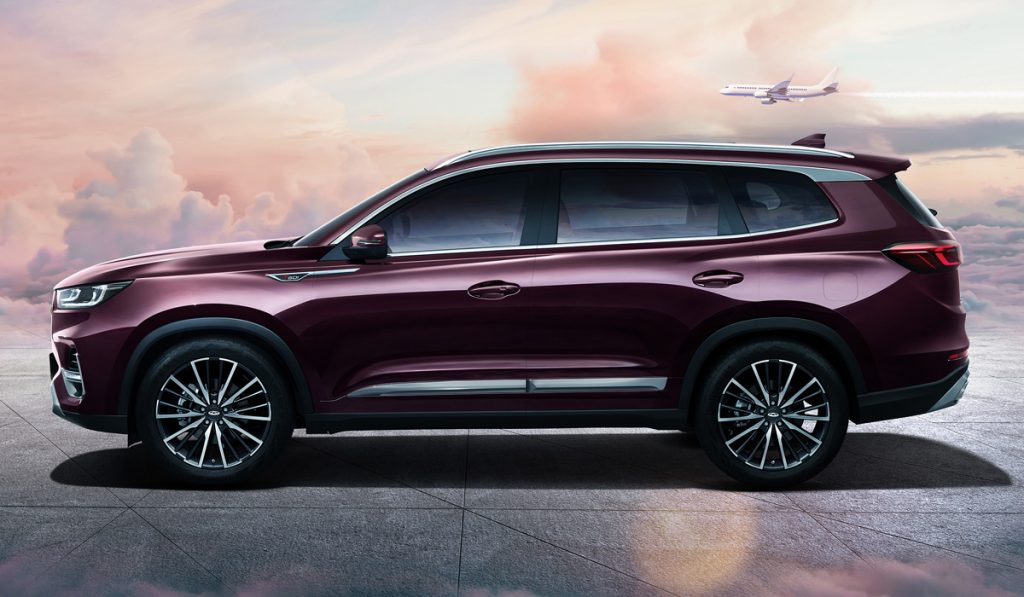 Round the back, the Chery Tiggo 8 Plus exhibits a conventional looking rear end aesthetic. LED tail lights are present, as is a tiny boot spoiler up top and the obligatory chrome rear brush guard which houses twin rectangular exhausts.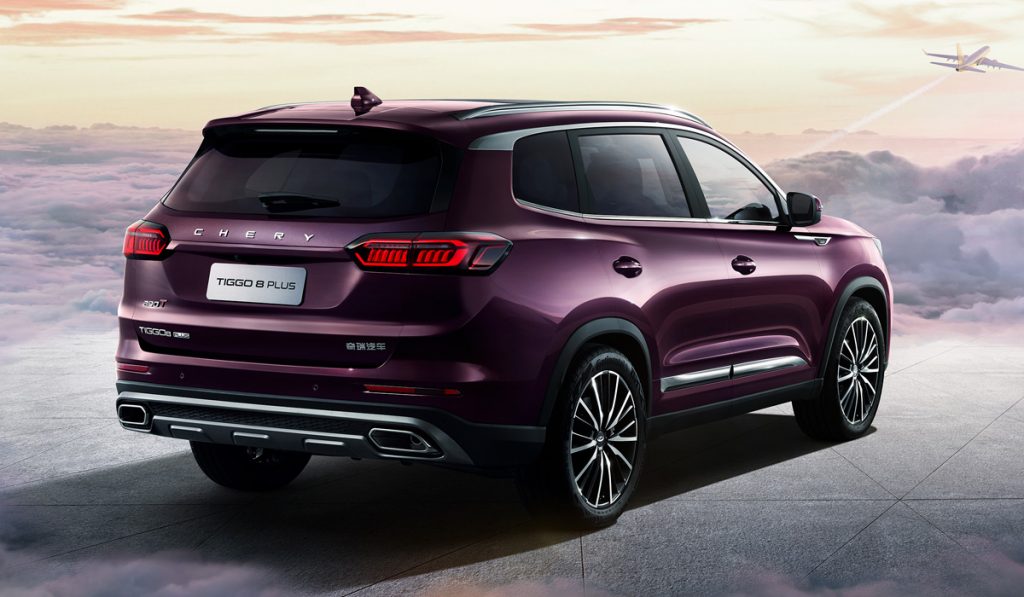 Those exhausts incidentally are connected to a choice of two powertrain options. The first being a 1.6 litre TGDi turbocharged four cylinder that outputs a reasonable 195 hp and 290 Nm of torque, and the other is a 1.5TCI unit that adds a 48V mild hybrid system. Both engines are mated to a 7-speed dual clutch transmission that drives the front wheels. 
Stepping inside, the triple screen layout on the swanky dashboard design is perhaps the most impressive thing within this Nappa leather lined 7-seat cabin. The dual digital instrument cluster and central infotainment screen layout is possibly inspired Mercedes, while the 8-inch climate control settings screen is akin to one off a Jaguar. Then again, there is nothing wrong with that. Additional interior highlights are the Sony surround sound system, rear air vents and interior ambient lighting.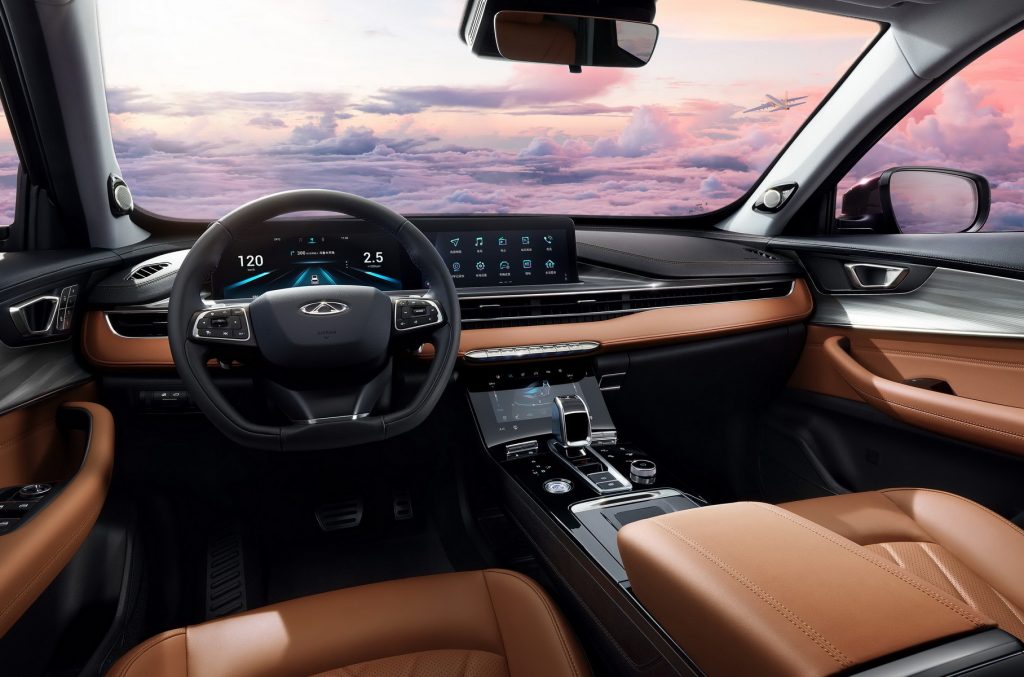 On sale in China for 131,900 yuan (RM 82,000), this new top-of-the-line Tiggo 8 Plus represents supreme value for money to anyone looking for a seven-seat SUV with some premium touches. The only thing that remains to be seen is whether Chery will actually bring it to Malaysia or not. Though seeing as it is not currently sold in any right hand drive markets, the possibility of it making it here is slim to say the least.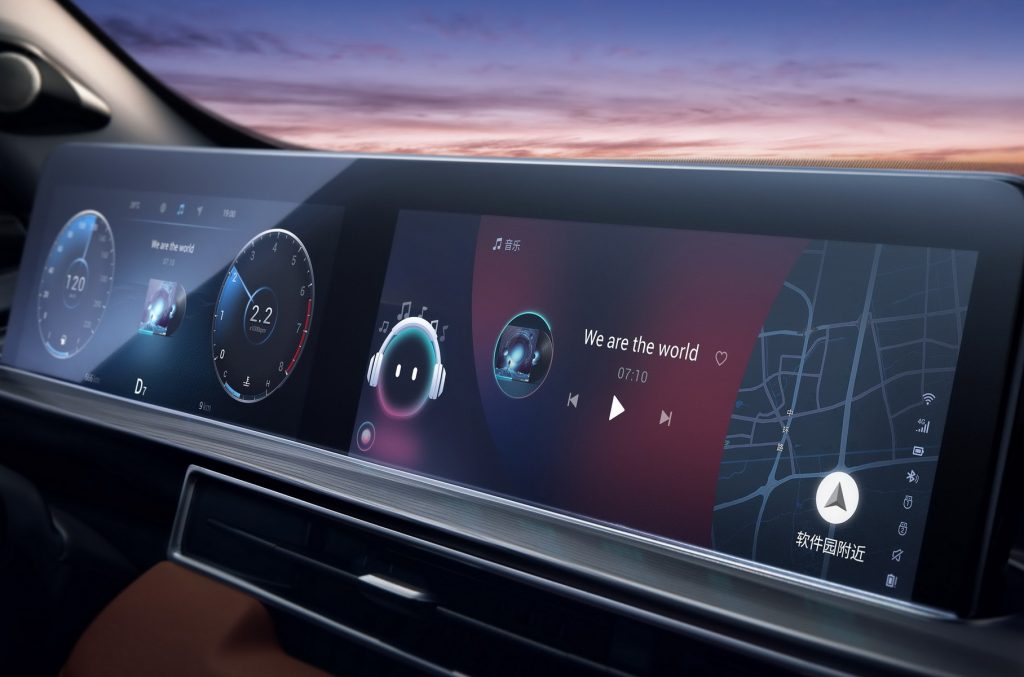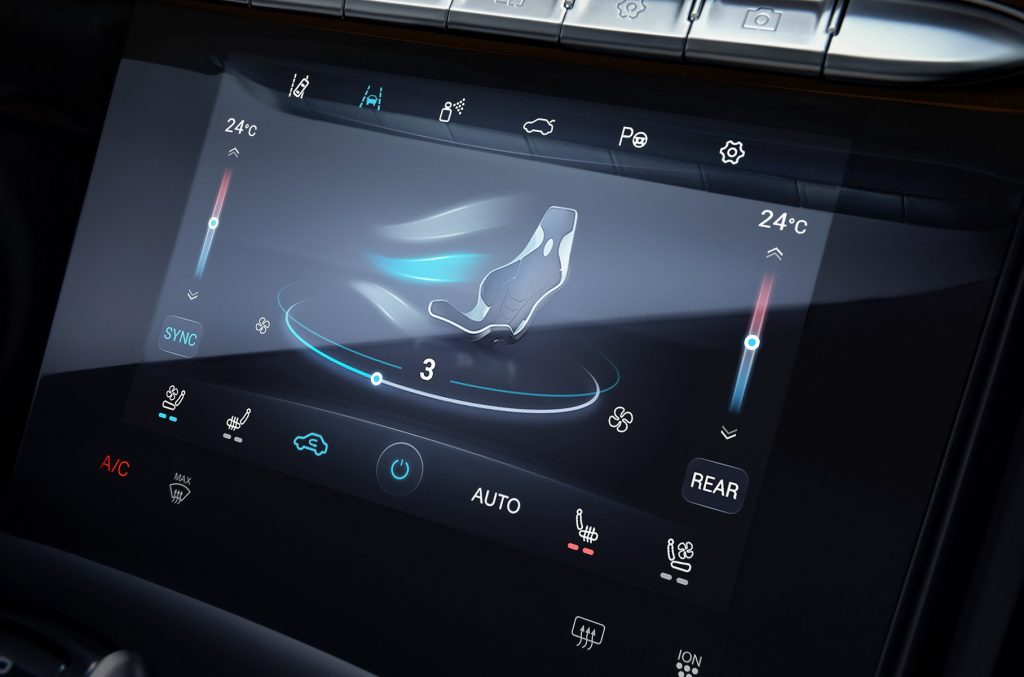 PRESS RELEASE: On October 15 which marks the 20th anniversary of Chery's export, Tiggo 8 Plus, a new member of Tiggo 8 series, was launched at the Yanqi Lake, Beijing. At the launch conference, tens of Tiggo 8 Plus owners, represented by Mariusz Orbach, First Secretary of the Embassy of the Republic of Poland in China, took keys from Yin Tongyao, Party Secretary and Chairman of Chery Automobile Co., Ltd. (Chery) and Dr. Gao Xinhua, Vice President of Chery and President of Chery Automotive Engineering Research Institute, to join the great family of "TIGGO M.A.N" as the first batch of Tiggo 8 Plus owners.
As an independent Chinese auto brand that went global earliest, Chery has become the most popular Chinese auto brand abroad after 20 years of overseas operations. To date Chery has been listed among "Top 20 Chinese Enterprises with the Best Overseas Image" four times, established 4 R&D centers, 10 production bases and over 1,500 sales service networks abroad, exported 1.65 million vehicles to over 80 countries and regions and been China's largest passenger vehicle exporter for 17 consecutive years.
Chery achieved substantial export growth amid the global spread of Covid-19 this year, and exported 69,371 passenger vehicles in the first three quarters, up 36.4% year on year. Chery's star models, led by New Tiggo 8, became the most popular Chinese models with record sales and market shares in countries like Russia, Saudi Arabia, Chile and Ukraine.
As a flagship SUV up to global standards, Tiggo 8 Plus is a new model integrating global wisdom and core technologies, as well as Chery's global strategic model. Chery has initially completed the global deployment of Tiggo 8, and will launch Tiggo 8 Plus in countries like Saudi Arabia, Russia, Uruguay, Ukraine and Chile, to take a further step towards the strategic goal of "becoming a globally competitive brand".