Reviews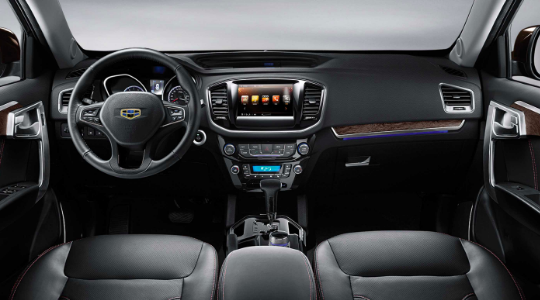 Published on December 28th, 2018 | by Hammer
0
Chinese Car Cabins Getting Sexier
Most Malaysian car buyers and even ASEAN car buyers would not have heard of car brands like Changan, Hafei, FAW, Roewe, Foton, Dong Feng, Jiangling, JAC, Zhonghang Heibao, Great Wall, Liaoning SG Automotive or Hongqi.
Chinese car brands like Jin Bei, Haval and Chery seem to be the most common Chinese car manufacturers in ASEAN as they have been selling in the region for the past few years. Then of course there is Geely which has now become a household name in Malaysia and growing quickly in the region.  These Chinese car brands have now made China the largest carmaker in the world and soon China will be the largest exporter of cars globally….just like toys, clothes, electronic goods and so on.
Some facts for you to swallow. Until 2008, transportation in the city of Beijing was mostly bicycles, but within the last few years they were replaced by cars, SUV's and MPVs. When it comes to Chinese car companies, the luxury segment seems to be the next new phenomenon. The economy of China has lead to an impressive growth of the country's automotive environment. In 2011 some 44,3% automobiles sold in China were produced by local car brands like Geely, Chery, Hafei, Jianghuai, Great Wall and Roewe, and the rest of the vehicles come from global companies such as Volkswagen, Audi, General Motors, Hyundai, Nissan, Toyota and Mitsubishi.
In 2016, China sold 23 million cars, which accounted for nearly a quarter of world sales for that year. Last year it made 29.4 million cars and by 2025 China is expected to make 35 million cars. All this will come from some 500 plus (yes you are reading it right) registered car manufactures with the Chinese trade department.
This is why you can see a marked improvement in Chinese car cabins. Pictured here are some of the latest compact cars, crossovers and SUVs from Chinese car brands and their cabins are looking quite good in comparison with some Korean and Japanese manufacturers. The next generation of car buyers are more interested in cabin connectivity, in car entertainment and looks more than the drive dynamics and power delivery of a new car.
The age of 'Fast & Furious' is slowly diminishing and the age of 'Chat & App' is taking over.