Automotive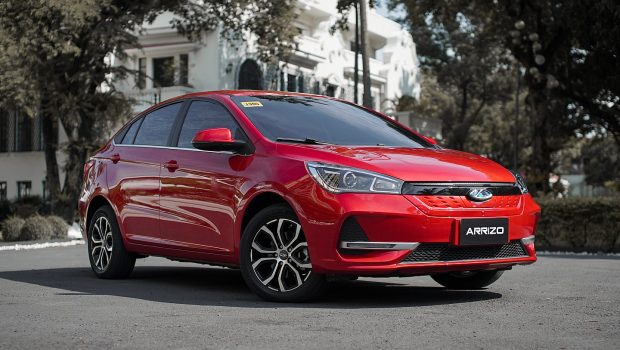 Published on August 11th, 2020 | by Joshua Chin
0
Chery Arrizo 5e EV Lands In The Philippines
Will Chery make a comeback to Malaysia any time soon?
After withdrawing completely from the ASEAN market a few years back, the Chinese auto maker Chery has once again resurfaced in this region of the world. 
Having restarted sales in the Philippines late last year with a slew of crossovers that are ever so hot on the market right now, Chery has now decided the time has come to introduce an all-electric compact sedan into the Filipino market in the form of the new Chery Arrizo 5e.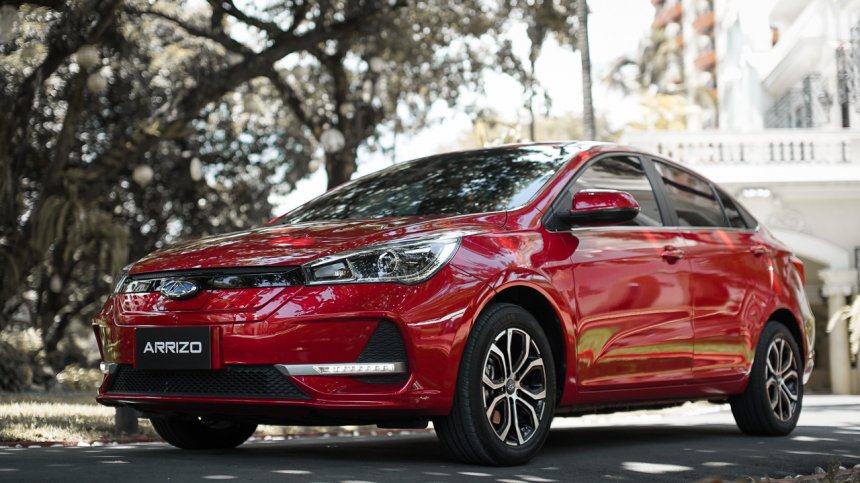 You may think it strange that this recently revived Chinese marque is bringing in a full EV to a market where the only other EV is the recently released Porsche Taycan. Even Chery itself has readily admitted that it is not expecting the Arrizo 5e to sell in vast quantities, especially since it costs 1.9 million PHP (RM 162,900). 
However the Chinese automaker plans for this all-electric sedan to be a showcase of Chery's technology. To show ASEAN buyers what can be expected from this revived marque. So based on this statement, let's take a closer look at exactly what exactly is this Chery Arrizo and whether or not it would likely lead to Chery's comeback to our shores or not?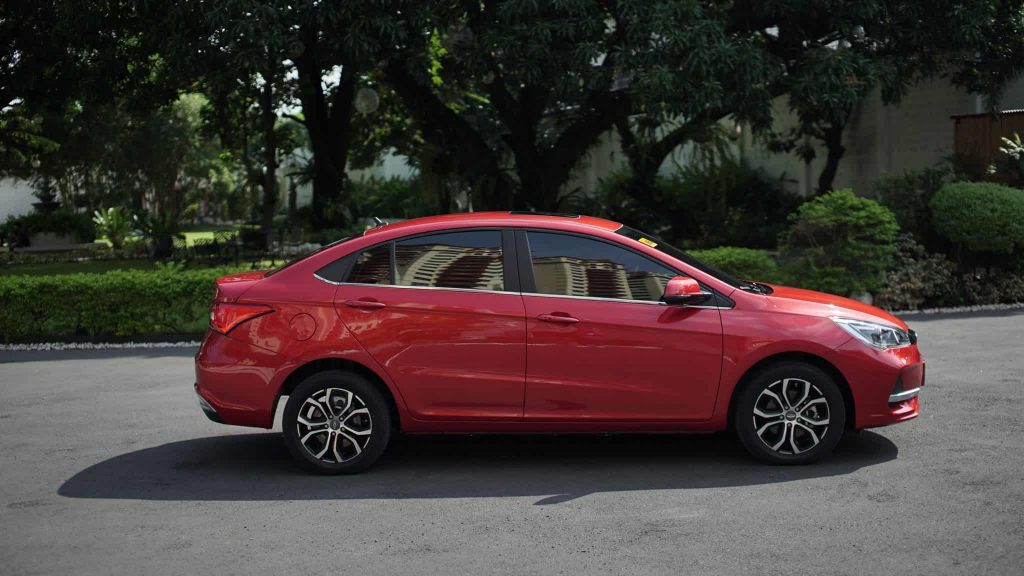 First things first, a little history lesson on the Chery Arrizo in general. The Chery Arrizo is a four-door compact sedan in the same category as the Toyota Vios, Honda City and Hyundai Elantra. Launched in 2015, the Arrizo initially debuted in China with a 1.5 litre turbocharged petrol unit and it was only in June 2017 that the all-electric Arrizo 5e was launched.
The Chery Arrizo 5e coming to the Philippines is actually a facelift version of this EV sedan, with subtle exterior design changes and a thoroughly refreshed interior. The powertrain however remains the same.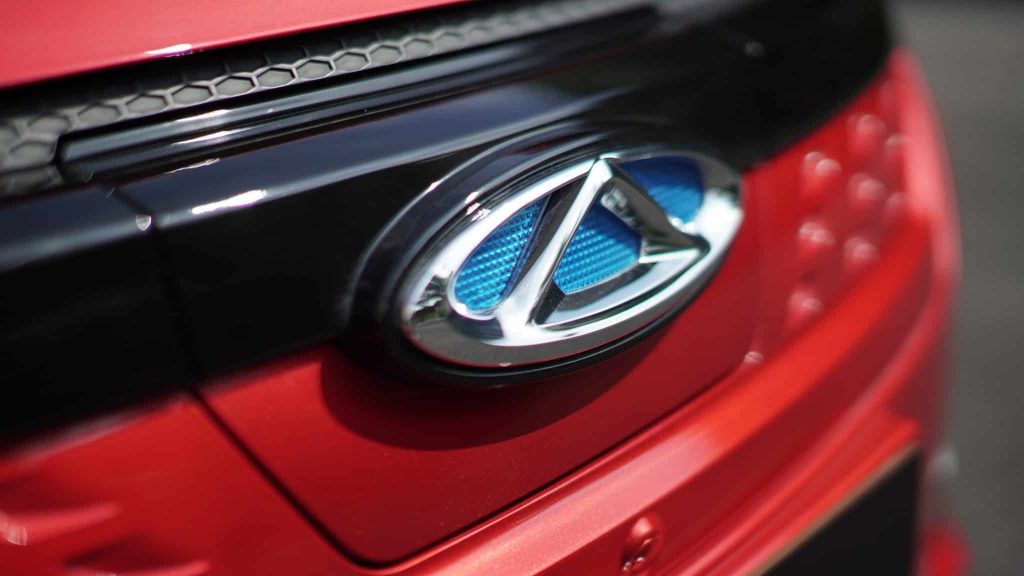 Under the bonnet of the Arrizo 5e is a single electric motor that is fed by an oddly sized 53.6 kWh lithium ion battery. Although that single motor is reportedly only capable of producing 158 hp and 250 Nm of torque, this four door sedan is still quite nippy with a 0 – 50 km/h time of 3.8 seconds and a top speed of 152 km/h. 
On the topic of range, Chery claims that the Arrizo will manage up to 500 km on a single charge. However, the NEDC puts the Arrizo's real world range to be closer to 410 km. Still a reasonable figure and more than enough for the weekly commute. Besides, the company reports that it would only take 30 minutes to charge from 30% to 80% in fast-charge mode, while fully charging the battery in slow charging mode can take around 7 to 9 hours. 
As for the exterior, this facelift zero-emissions electric sedan is much like any of its segment rivals. The styling is skewed towards the more conventional side, especially when compared to other EVs on the market but there are still some nice design touches like the LED DRL light bar and the charging port hiding behind a badge on the nose. The lack of an exhaust pipe and a flush grille is probably all that distinguishes the fact that it is an electric car.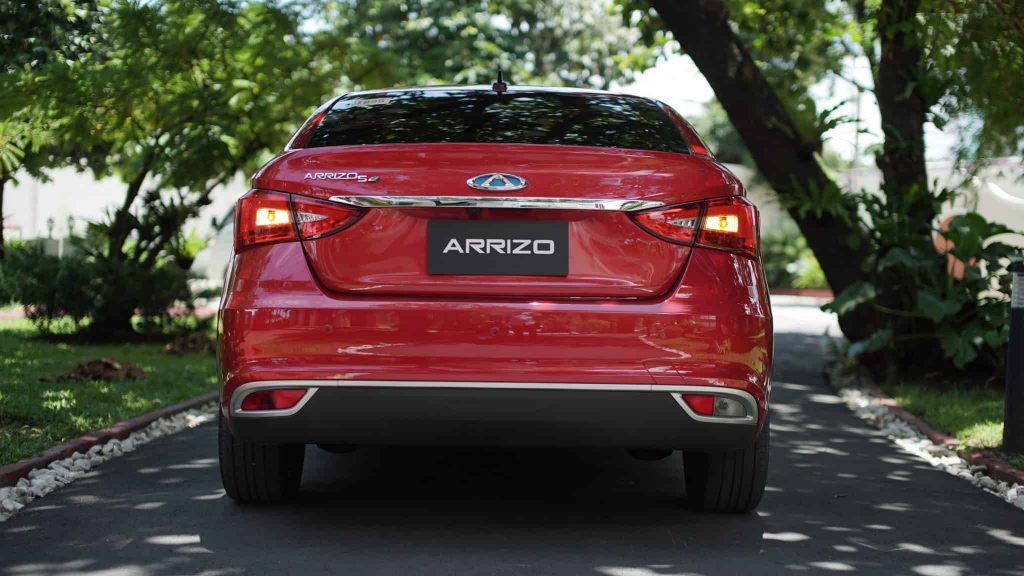 The interior on the other hand is much more fitting for the near RM 163k price tag this EV commands. This facelift variant comes with a sleekly designed two-tone interior that apparently is 65% covered in leather.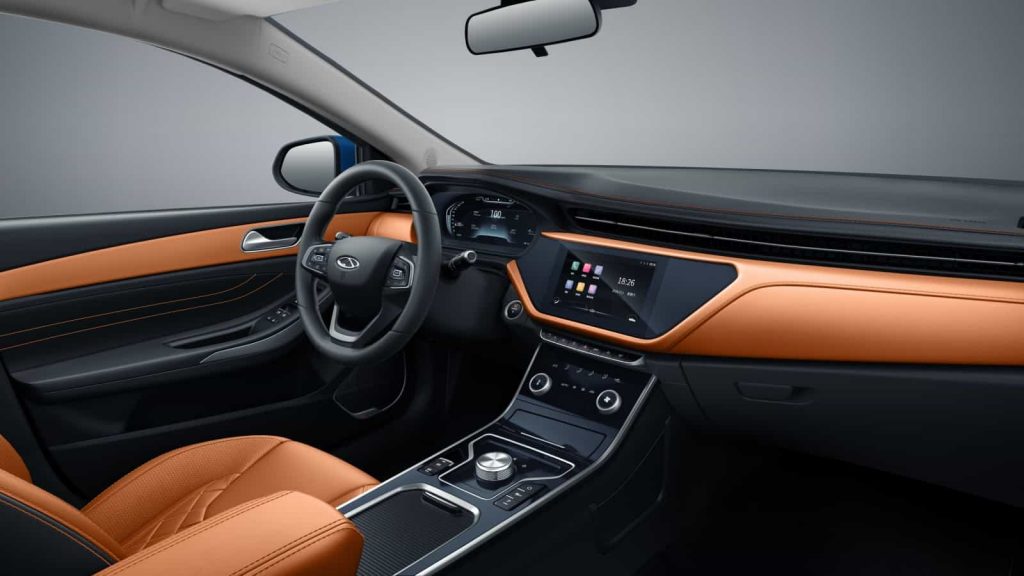 A total of three screens are available on this EV, two of which are the usual 9 inch central infotainment display and the digital instrument cluster. The third one however is an almost Jaguar-like 8 inch screen that controls the climate settings. The Jaguar interior influence continues with the rotary gear selector knob. There are also the usual modern interior touches such as wireless smartphone connectivity, keyless entry, a surround view reversing camera and an electric parking brake with auto-hold feature.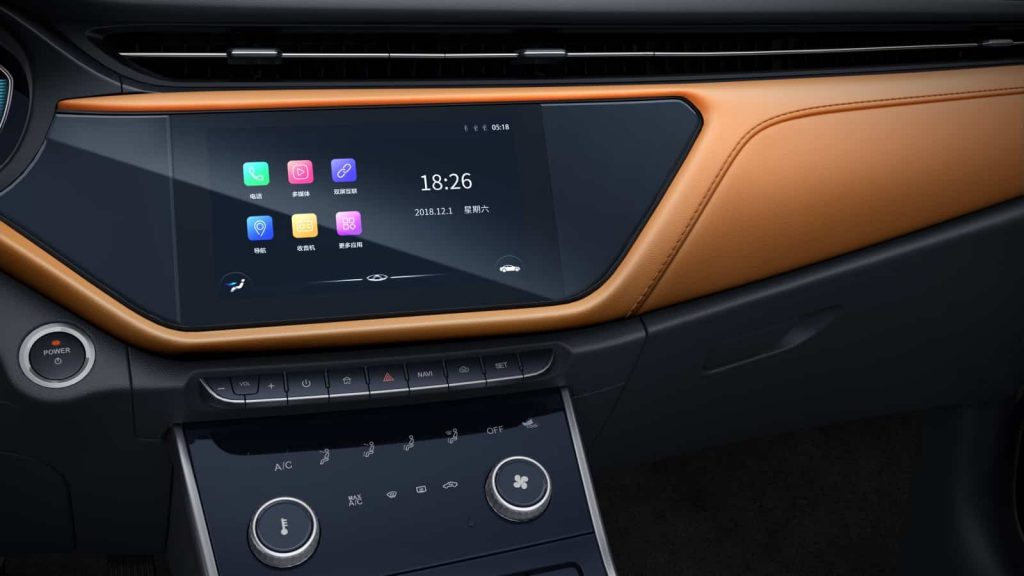 In terms of safety too, the Chery Arrizo 5e scores highly. A 5-star NCAP safety rating for this electric sedan could be attributed to the use of 60% high-tensile strength steel and the six airbags. Not to mention the usual array of safety features like ABS, EBD, HHC, DTC, HBA and TCS courtesy of Bosch's ESP 9.0 program. 
Credit where it's due to Chery, launching an EV into a virtually non-existent market is brave. And for all intents and purposes the Chery Arrizo 5e looks to be a competent electric sedan. However, at such a high price and with such an unknown badge, even remembering that you would never have to put fuel into it, it does makes you wonder whether if this is the perfect car to lead the Filipino EV charge.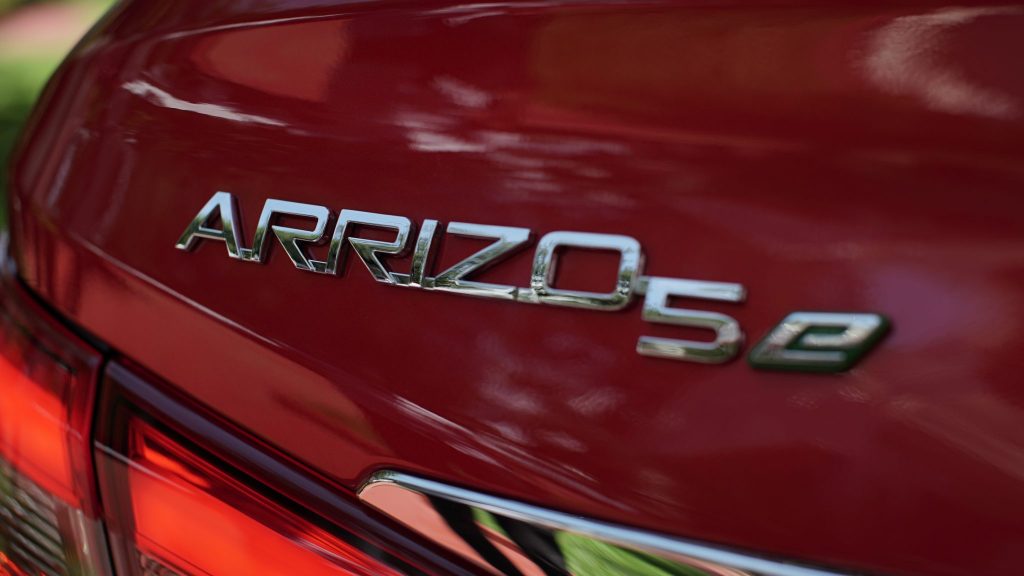 And on the subject of whether it will come to Malaysia. The safe bet that it would probably be a crossover that will lead the Chery charge on our shores.