Life Style
Brigitte Bardot Used To Drive A 1969 Stingray
Brigitte Bardot and the Allure of the 1969 Chevrolet Corvette Stingray
Brigitte Bardot, the legendary French actress, model, and singer, epitomized beauty, charisma, and sensuality. Her captivating presence on and off the screen has made her an enduring icon. In a memorable moment, Bardot posed in front of a 1969 Chevrolet Corvette Stingray, adding a touch of glamour to the already legendary sports car.
The Chevrolet Corvette C3 which was produced from 1968 to 1982, represented the third generation of the iconic American sports car. While the engines and chassis components were mostly carried over from the previous generation, the C3 featured a new body and interior design.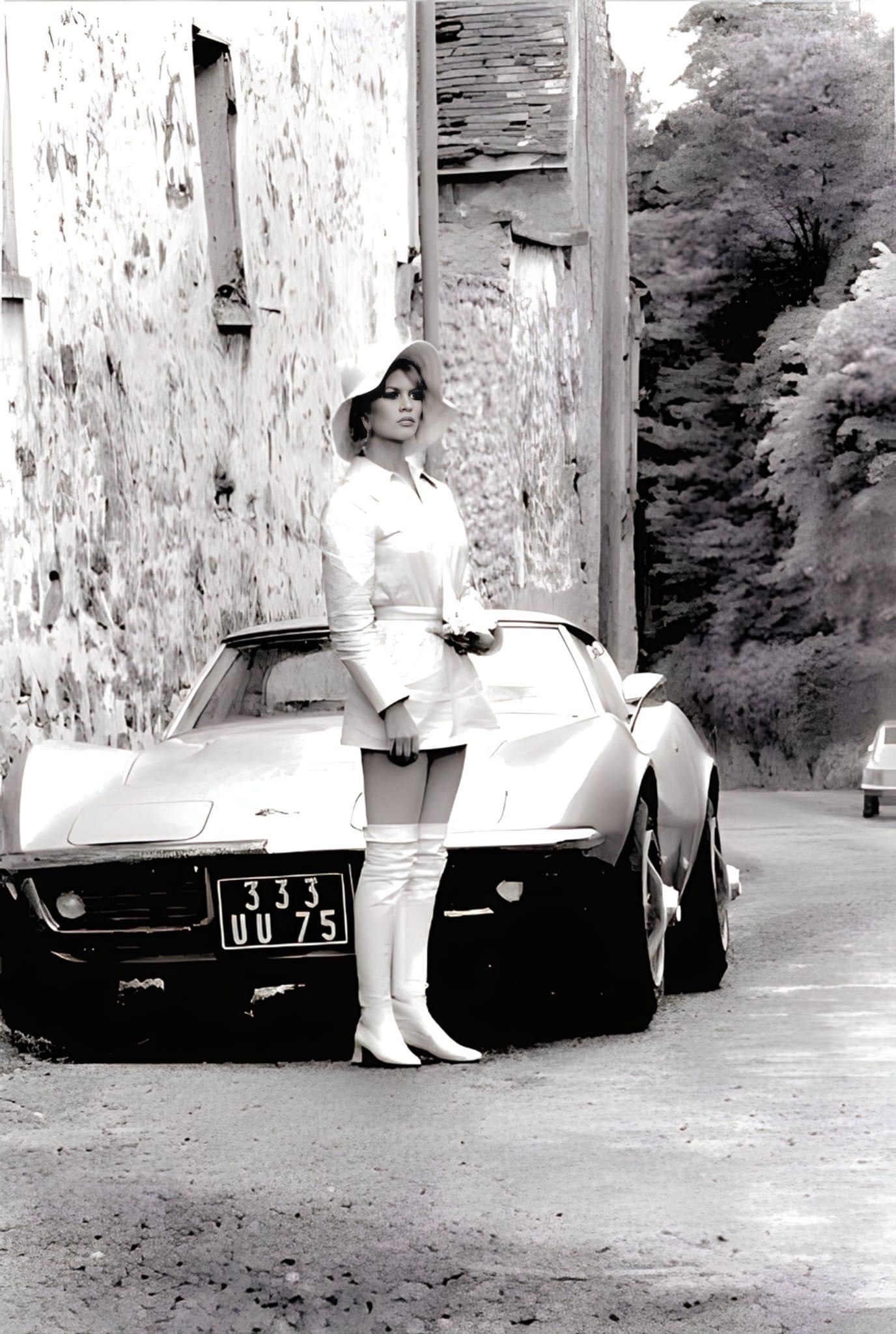 Notably, it was during this generation that the Corvette reintroduced the Stingray name, albeit as a single word, from 1969 to 1976.
During its production years, the C3 Corvette achieved significant milestones, setting new sales records and becoming a symbol of American automotive prowess. For the 1979 model year alone, an impressive 53,807 units were produced, solidifying the Corvette's popularity.
One particular model that stands out in Corvette history is the 1969 L88 Lightweight which is the car Brigitte Bardot . This exclusive variant, known for its exceptional performance and rarity, is considered one of the most sought-after Corvettes.
With only four lightweight L88s ever produced, it holds a special place among collectors and enthusiasts. In a remarkable auction, Barrett-Jackson sold one of these prized 1969 L88 Lightweight Corvettes in January 2014 for an astounding USD2,860,000 (£1,728,941), making it the most expensive Corvette C3 to sell in history.
Brigitte Bardot had a connection with the 1969 Chevrolet Corvette Stingray adds an intriguing layer to the story. Known for her elegance and charm, Bardot's timeless appeal perfectly complements the classic design of the Stingray. The combination of the iconic actress and the legendary sports car creates an image that embodies the allure of both beauty and power.
Brigitte Bardot's association with the 1969 Chevrolet Corvette Stingray adds a touch of star-studded glamour to an already iconic sports car. The C3 Corvette's legacy, coupled with Bardot's timeless allure, ensures its place in automotive history for generations to come.