Automotive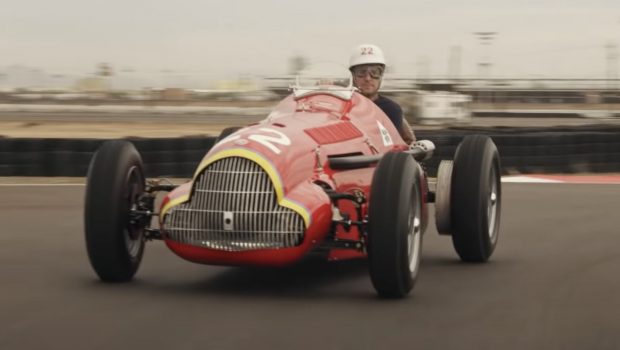 Published on December 29th, 2020 | by Joshua Chin
0
The Tipo 184 Kit Turns An NB MX-5 Into An Alfa Romeo 158
It is now possible to turn an NB Mazda MX-5 roadster into a 1930s Alfa Romeo GP legend. 
Widely considered to be the most popular 2-seat roadster to ever be produced, it is not exactly controversial to say that the Mazda MX-5 has since gained legions of dedicated fans from around the world. All of whom worship at the altar of this simple, front-engined, rear-wheel drive Japanese roadster.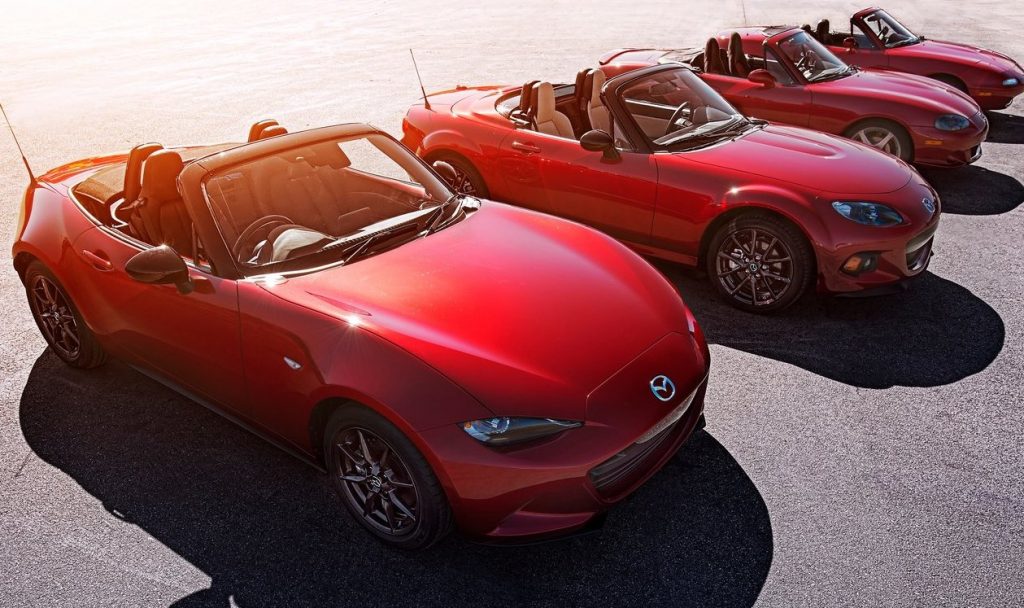 Having such a dedicated fanbase however means that it is actually quite hard for an MX-5 owner to stand out from the (large) crowd. That is because anything and everything imaginative and original that the owner could think of to do to one's Mazda roadster would have already been done to death already by countless others, who had that idea long before you thought of it.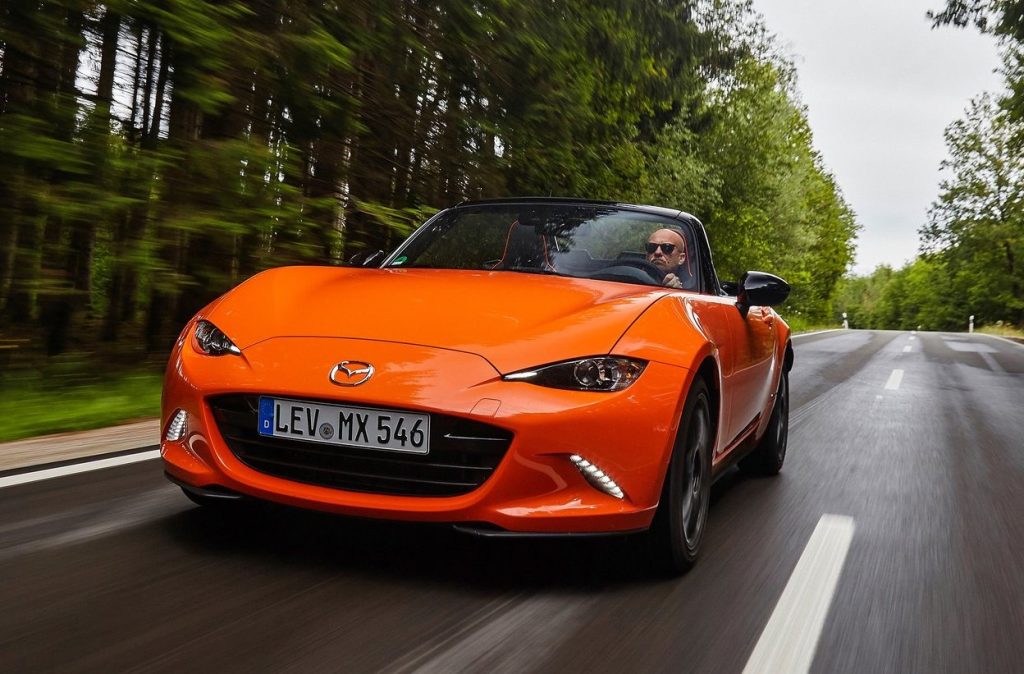 Thinking of supercharging it or turbocharging it? There are dozens, if not hundreds of kits available for either forced induction option.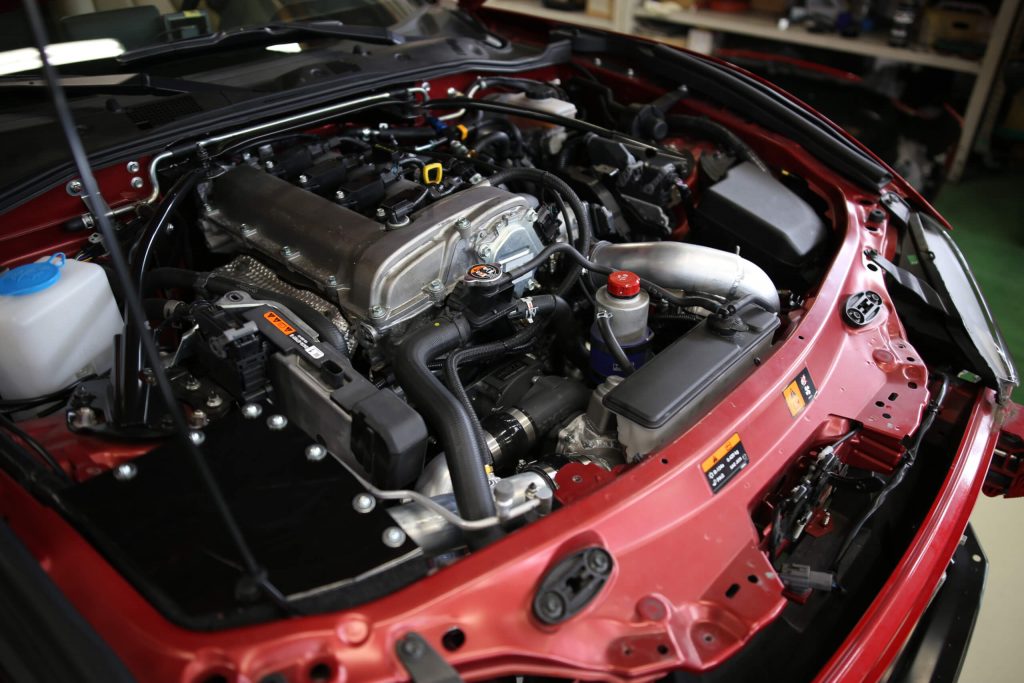 Want to do a crazy engine swap with it? Whatever engine you could think of right now, it is almost a guarantee that someone has not only done it, but wrote a comprehensive manual on how to do it yourself too.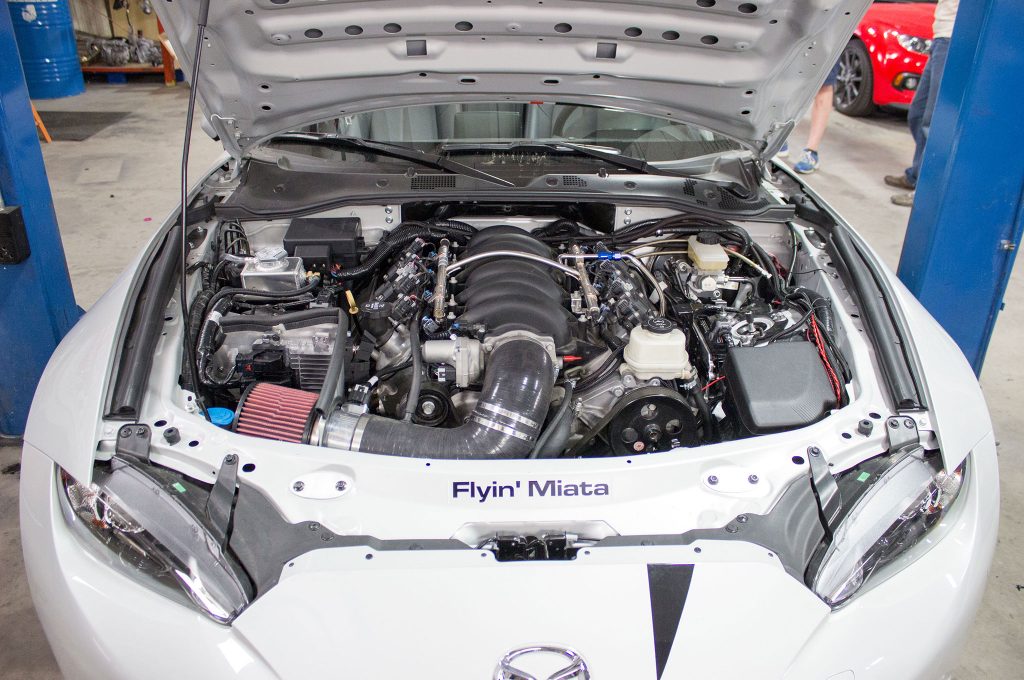 Why not go all out and turn it into an even more lightweight, stripped out track car with a space frame chassis? Cue the Exocet MX-5 kit-car.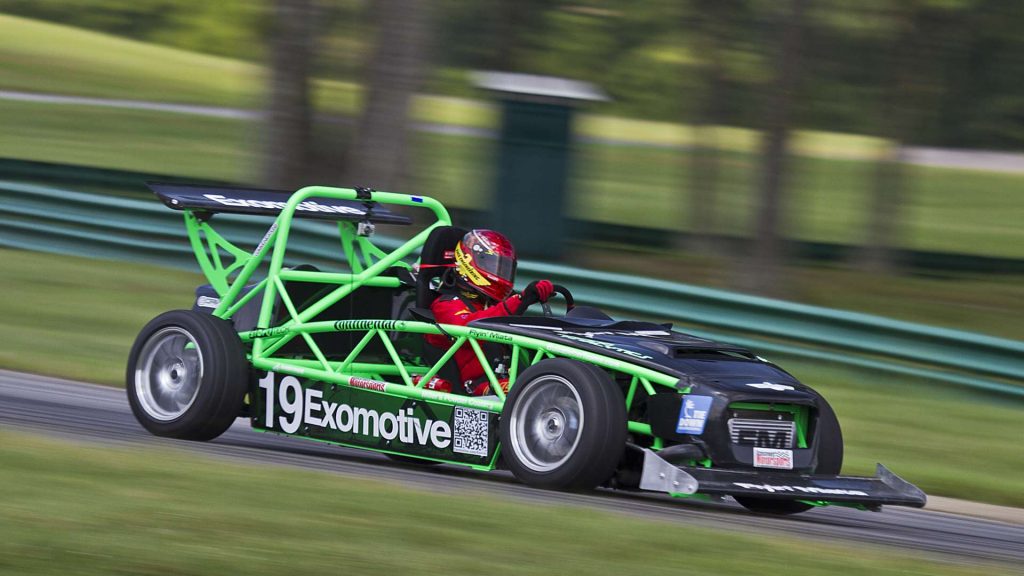 It is on the topic of kit-cars however that there could possibly now provide a way of turning an old MX-5 into something really special, and it comes courtesy of the Tipo 184 kit. The latest project by Ant Anstead, of current-generation Wheeler Dealers (and other automotive TV shows) fame, this newly launched kit essentially turns an NB-generation MX-5 into a replica of an Alfa Romeo 158.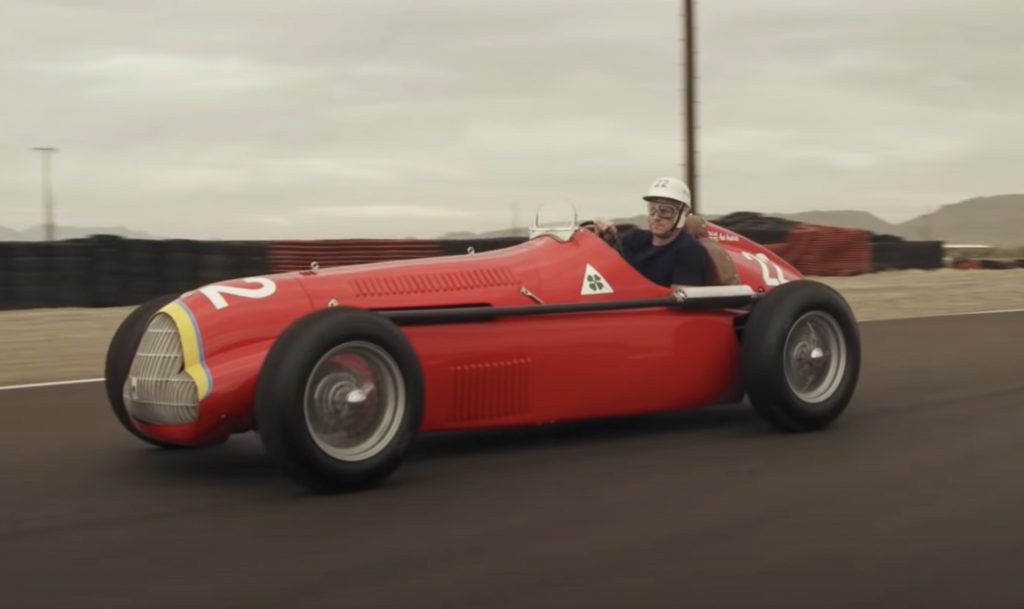 To those steeped in F1 history, this particular model of Alfa Romeo might ring a few bells. That is because the 158, also known as the Alfetta, is perhaps one of the most grand prix racing cars ever produced. 
Debuting in 1938, this legendary Italian open-wheel race car was the car that won not just the first official Formula One race at Silverstone in 1950, but every single race that year too. Furthermore, the little 158 was the car in which Giuseppe Farina and Juan Manuel Fangio managed to claim the first two official World's Driver Championship titles, in 1950 and 1951 respectively.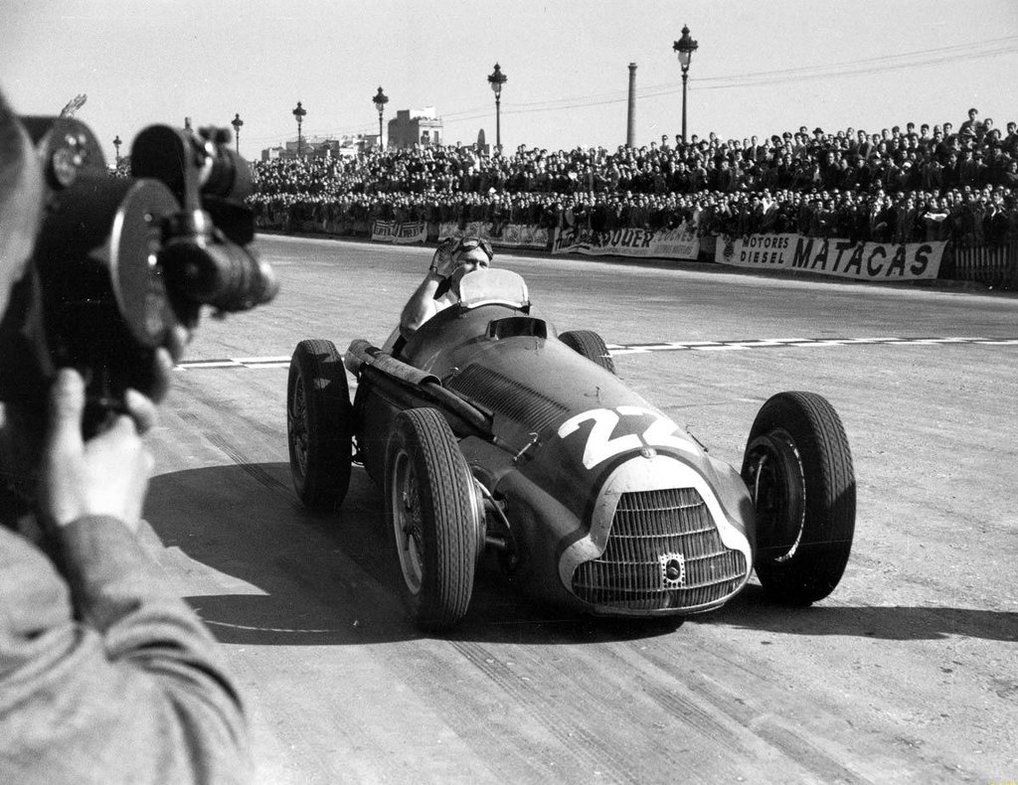 Now going back to this particular kit to turn an MX-5 into one of the greatest F1 cars of all time, there hasn't actually been that much detail as to what is included, with greater detail only provided to customers who actually put a deposit down on these kits. Looking at the pictures available however, it would seem like the main parts of the Tipo 184 kit consists of a bespoke tubular space frame, custom replica body panels, replica wire wheels, replica seats, a replica instrument panel and even a replica steering wheel.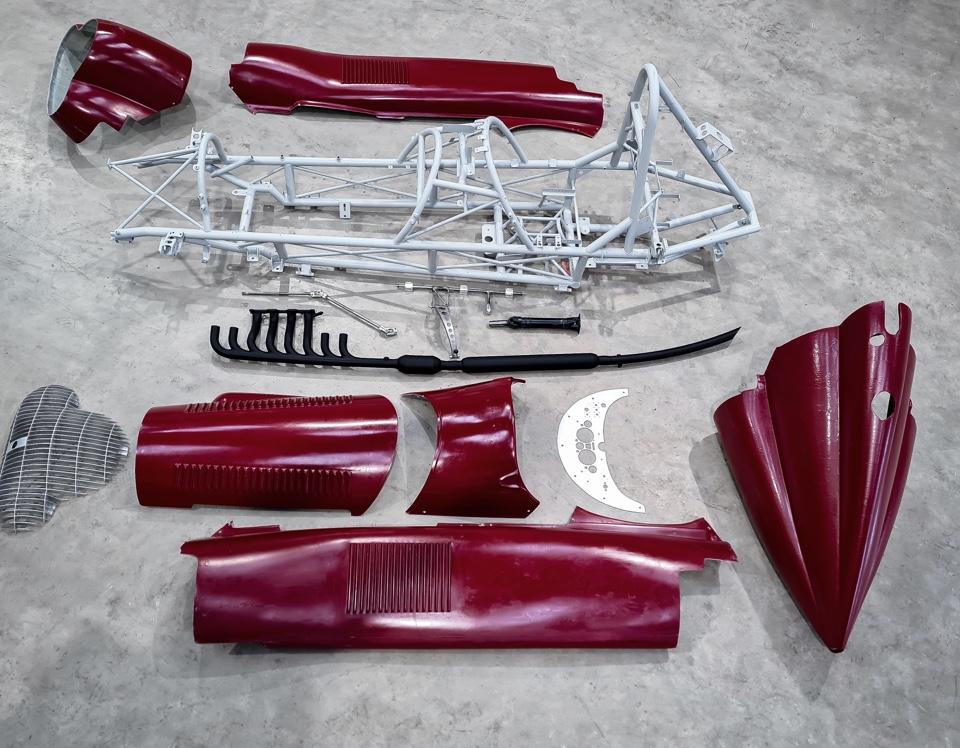 Meanwhile, on the components needed to actually make the car run, included too within the Tipo 184 kit looks to be a new coilover suspension set, a bespoke cooling system kit, a custom fuel delivery kit, Wilwood disk brakes all-round (which hide behind drum brake style housings to match the original Alfa Romeo) and most interestingly, a replica exhaust with four functional pipes and four fake ones, just to replicate the original exterior aesthetic of the 158, which was powered by a 1.5 litre supercharged straight-eight. 
Going on yet another tangent for a moment, the reason why the Alfa Romeo 158 was called as such was because it derives its derives its model name from its 1.5 litre, 8 cylinder configuration. The naming of the Tipo 184 follows the same convention. Just that now it is named for the MX-5's 1.8 litre, 4 cylinder layout.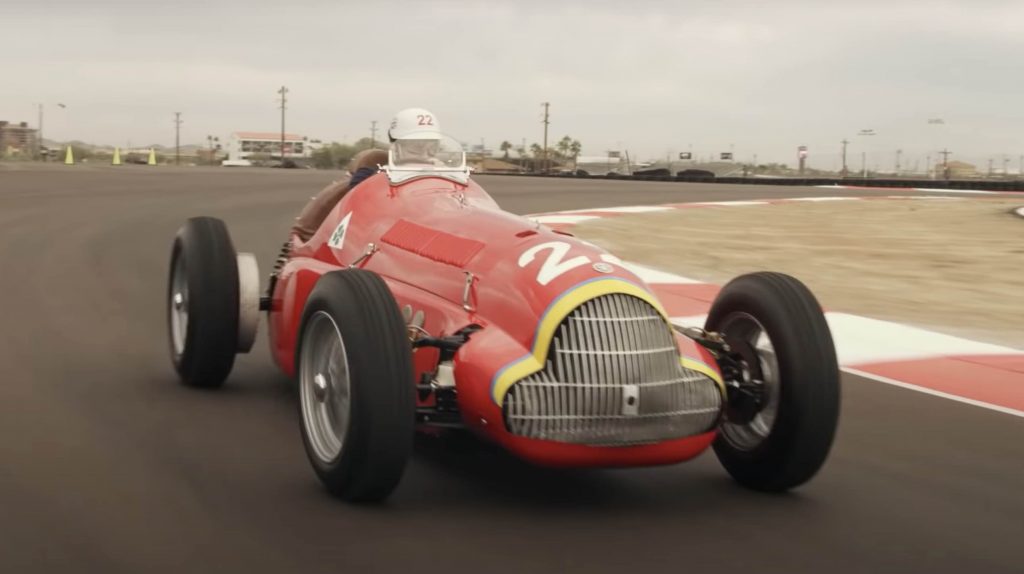 Speaking of the MX-5, the only carry-over parts from the Mazda to feature in this Alfa Romeo kit-car appears to be the naturally-aspirated engine and manual transmission, wiring loom and ECU, front and rear subframes. Other various ancillary components like the instrument cluster, gear shift linkage and the pedal box are also carried over from the Japanese roadster.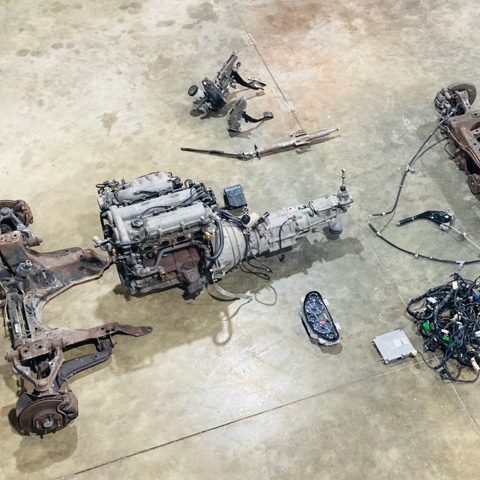 Prices for these Tipo 184 kits start at £8,499 (RM 47,000), though that figure does not include the VAT, and the donor MX-5 of course. As for building the kit itself, there are supposedly detailed instructions that are to be available in the new year when these kits ship out. Organised into specific chapters, these will apparently provide a step-by-step guide to help the hapless home-mechanic construct Alfa Romeo kit-car from the box of bits and associated Mazda parts.
To those who are really not handy with a spanner however, there is no need to despair as plans are also afoot to offer the Tipo 184 kit as a fully assembled car to just get in and drive. No word yet though on how much this particular deal will cost.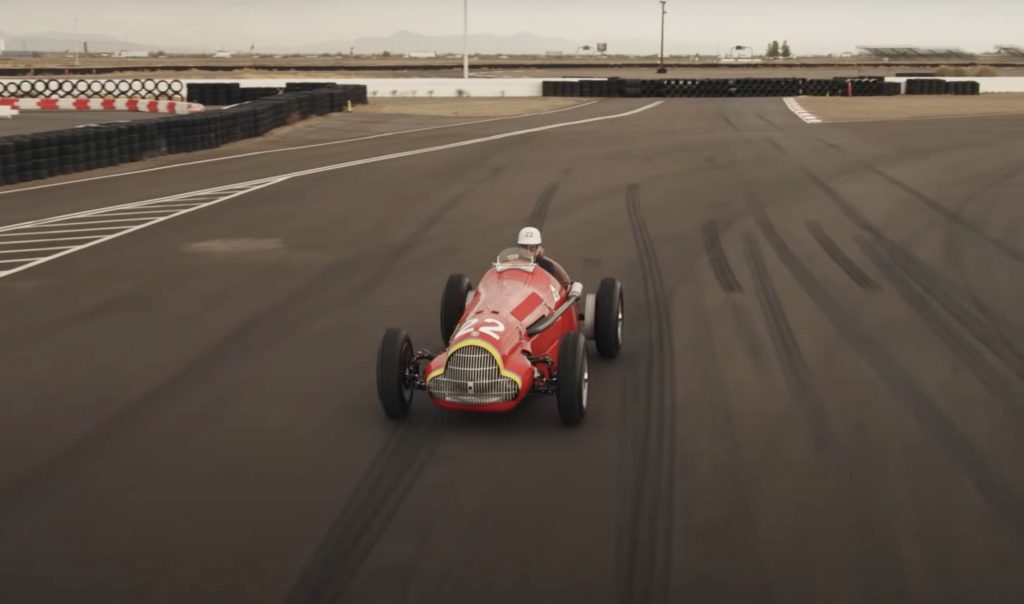 Having said that, considering that real Alfa 158s are essentially unobtanium, this is perhaps the only realistic chance to drive (something similar to) one of these legendary Italian thoroughbreds today.