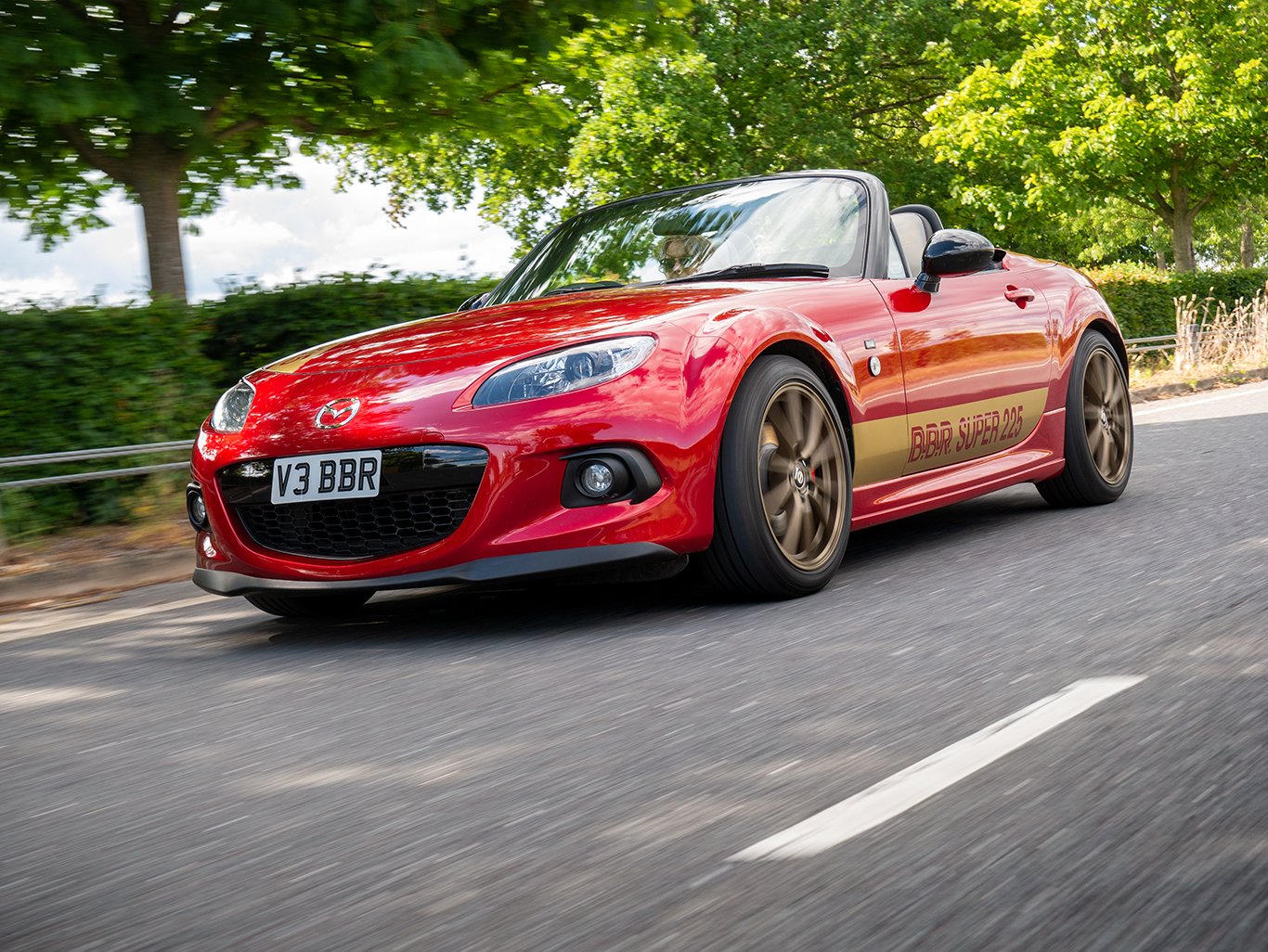 The third generation NC Mazda MX-5 has always been seen by hardcore Miata enthusiasts as the weakest link in this legendary compact roadster lineup. This is partly due to its comparatively lardy body and larger size compared to its predecessors (and even successor).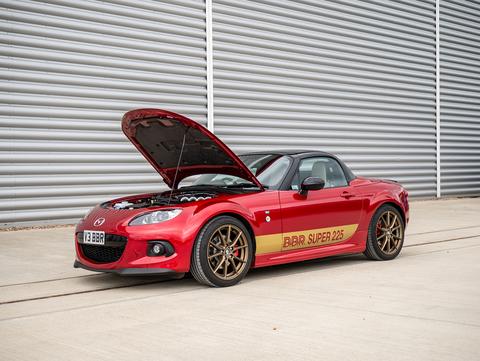 Opinions might be swaying though in favour of the NC, as more people see that this still nimble little roadster is still a competent drivers car. Some still wish however for more power in their compact Japanese roadster. 
Well to those who wished for more power, your prayers have been answered thanks to the introduction of BBR's new intake package — the Super 225.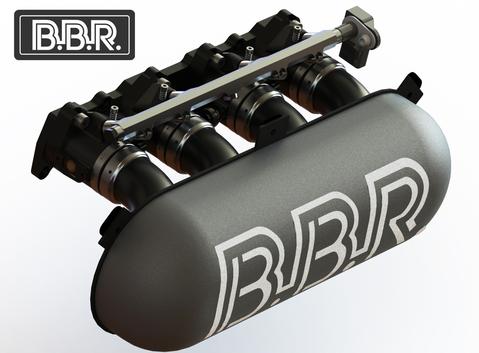 A refinement of the Super 200 kit also offered by the UK-based tuning house that specialised in turbocharging MX-5s for years, BBR's new Super 225 intake kit is made specifically to be fitted onto the NC's 2.0 four cylinder. 
Featuring bespoke independent throttle bodies (ITB), the Super 225 2.0 engine now puts out an additional 67 bhp and 36 Ib ft. of torque. Boosting the power output of this sub 1150 kg roadster to 224 bhp and 236 Nm of torque.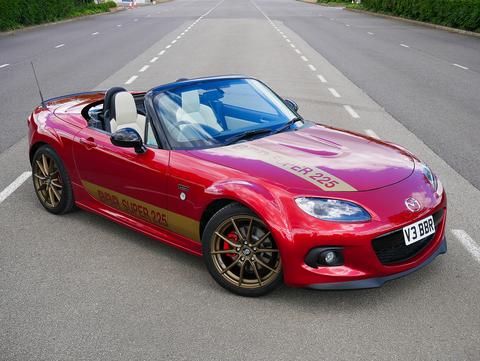 It may seem like modest gains on the face of it, however the biggest selling point of the Super 225 ITB kit is that it still retains its NA characteristics. In a normal street car, there will only be a single throttle body for all cylinders. ITBs however allow for one throttle body per cylinder. This most notably improves the throttle response and as an added bonus, it also increases air flow into the combustion chamber thus generating more power. 
In simple terms, this equates to having power on tap the whole way across the rev range. Max power is still only available at a screaming 7550 rpm and peak torque is similarly high on the rev range at 5950 rpm. Where this kit comes into its own though, is the broad torque curve with over 170 lb.ft available from between 4000-6000 rpm, with more than 150 lb.ft on tap from just 3000 rpm all the way up to the 7800 rpm rev limiter. 
This means that with the Super 225 kit fitted, more power is on hand more of the time. This suits more driving conditions and it does without the need of having to wait for the aftermarket turbos to spool before the power comes. 
The cherry on this cake is that your NC will also sound way better too. Sure there won't be any turbo whistle but with the Super 225 kit, you'll gain that distinctive ITB intake bark, especially under wide open throttle. 
The Super 225 naturally aspirated tuning kit does not come cheap at £3495 excluding VAT (RM18,700), and that is for the DIY option. Saying that though, there is quite a lot of kit for the money. 
The extensive kit includes the dyno-tuned 45 mm direct to head billet 45mm DCOE throttle body assemblies complete with 20 mm anodised inlet ram pipes, bespoke BBR air rail and drive by wire system. This is in addition to BBR high performance intake and exhaust camshafts to allow the valves to be open longer for better performance.
The tuned engine will also breath better thanks to a BBR stainless steel 4 into 1 exhaust and 3.5 inch tailpipes included in the kit with the option to add a BBR foam air filter. Subtle BBR badges for front wing and boot lid completes the kit and lets everyone know something saucy is under the hood of your NC.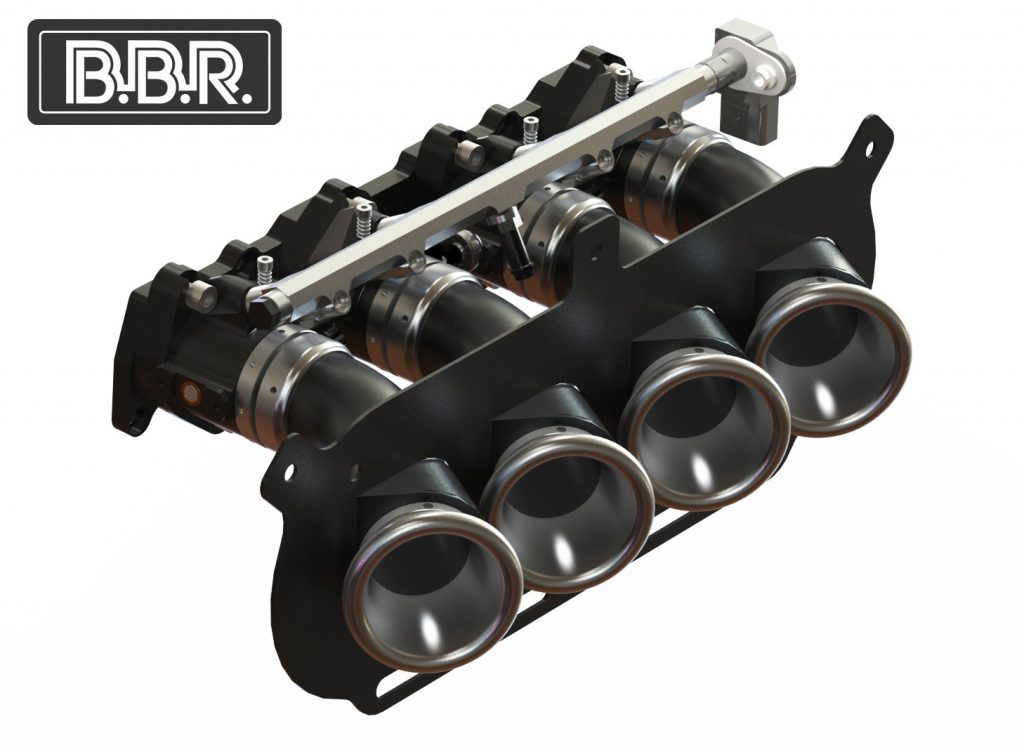 To make installation as easy as possibly, the Super 225 kit retains the stock engine management and layout of the NC. The bespoke drive by wire system of the kit works with stock Mazda ECU, thanks to an innovative MAF sensor and plenum-less setup. 
It also means that the Super 225 kit is also fully reversible to stock and compatible for both left and right hand drive models. It is compatible with 95 or 98 octane fuel too. 
A cheaper alternative would just be to get the BBR independent drive by wire throttle body package at £1,795 (RM9,590). However ordering the whole Super 225 kit gets you 10% if you order the DIY kit before 31st July, and who doesn't love a discount?
For those who still think that there isn't enough power, a BBR 'Maxi' high compression forged engine build for engines of up to 2.5-litres is in the works as we speak. S2000s watch your back.