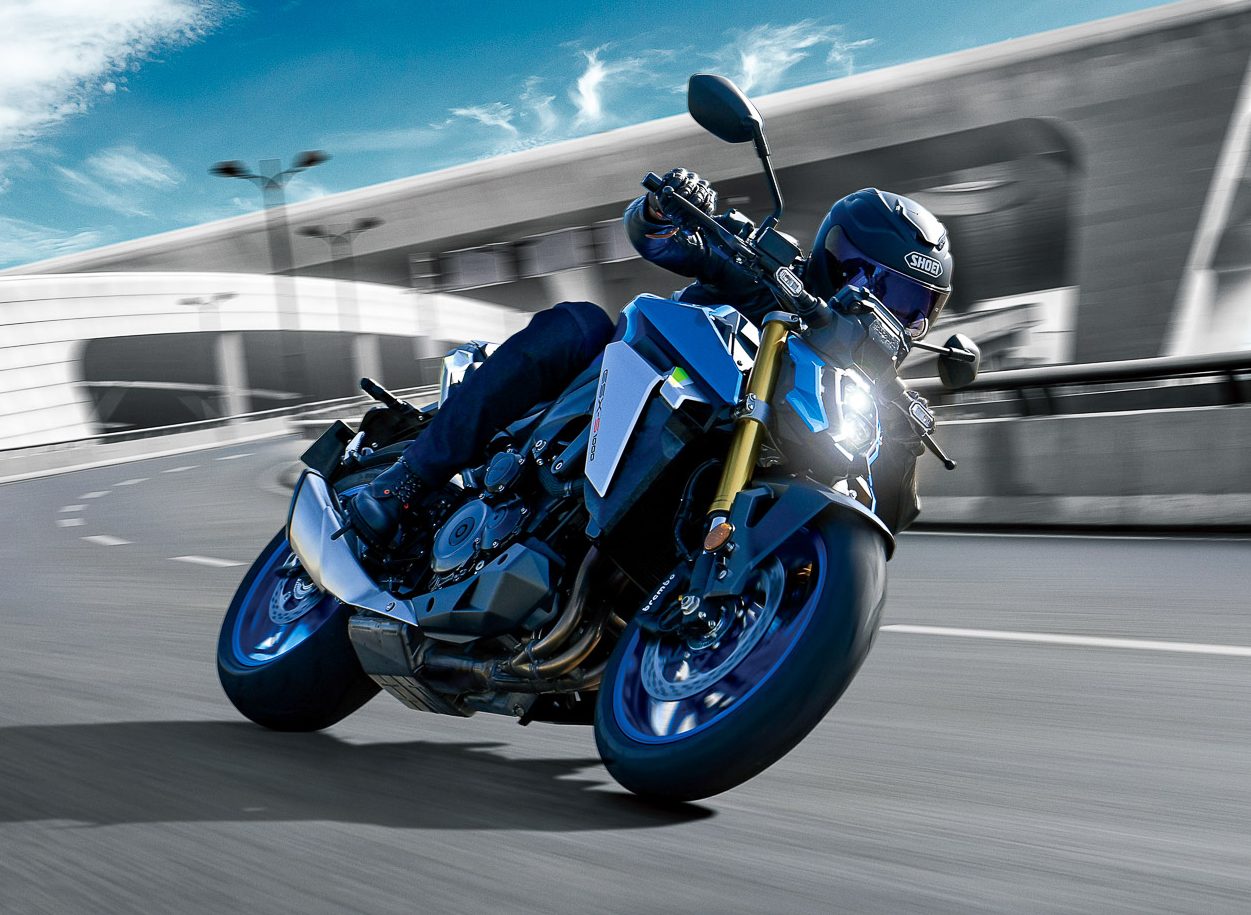 This all-new naked Suzuki street bike gains more power, more tech and a more aggressive look.
Suzuki has recently revealed its all-new GSX-S1000 for 2021. A radical redesign over its predecessor, this new litre-class naked street bike brings with it updated mechanicals, sharper styling and a heap of new tech.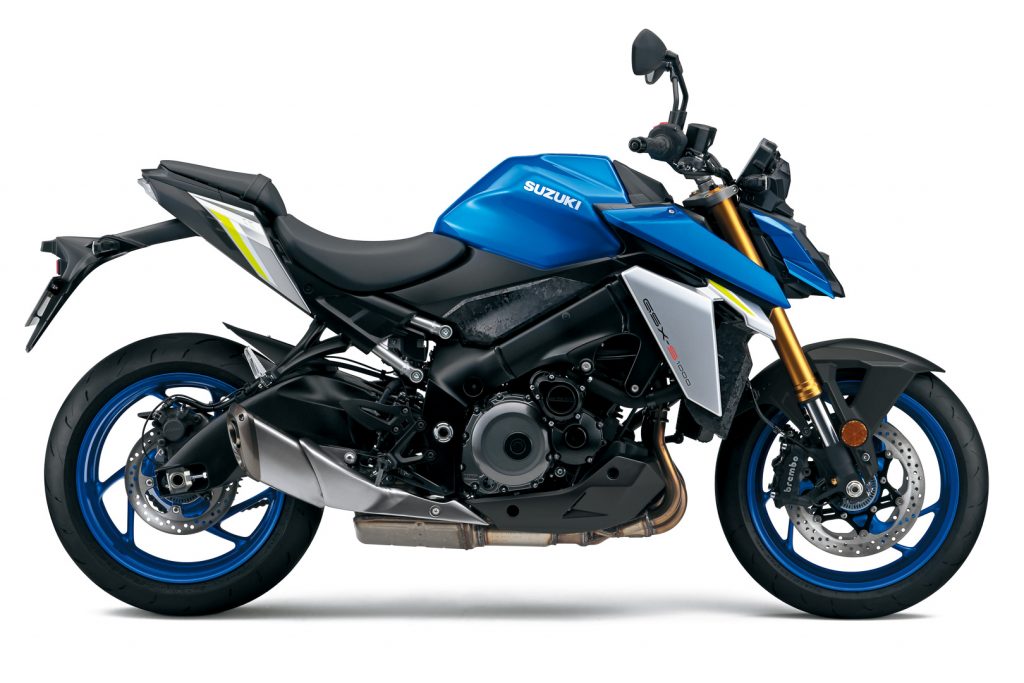 Starting first with the exterior aesthetic of this new Suzuki first, the most notable change in this department will be the revisions made to the front of this new naked bike. That is because gone is the singular large headlight look of its predecessor, and in its place instead now is a slimmer, more angular front fascia with a double-stacked mono-focus hexagonal LED headlight cluster.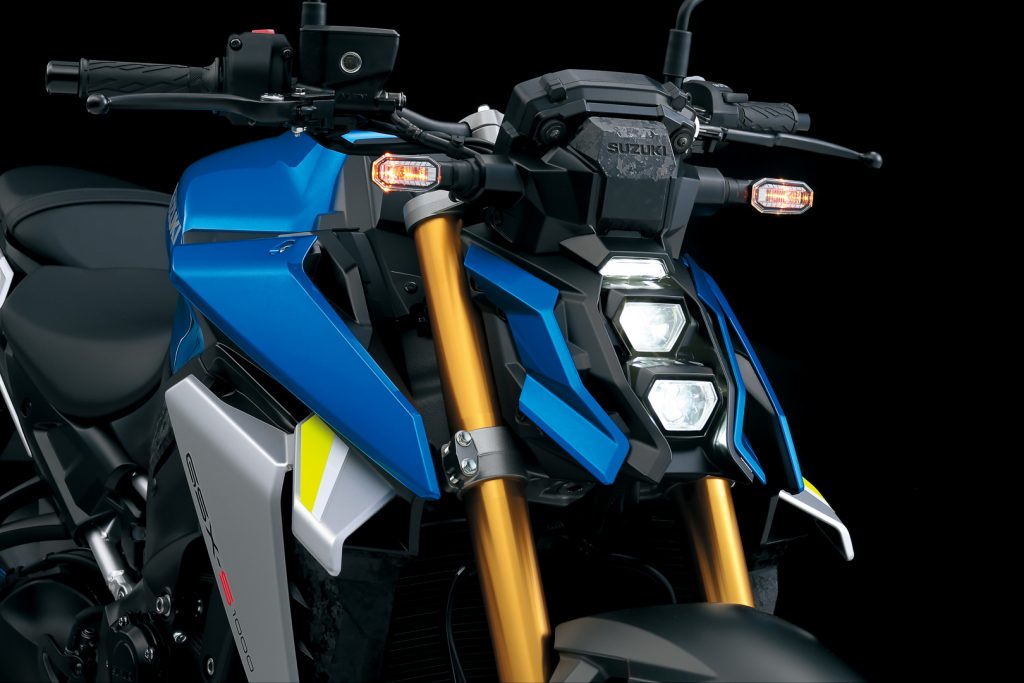 Continuing further down the bike meanwhile, a more angular, aggressive bodywork complete with textured radiator shrouds, side panels with an urban camo-inspired design, as well as MotoGP-inspired winglets further alludes to the aggressive aesthetic Suzuki is aiming for with this all-new model. Though that is not to say the GSX-S1000 has become any harder to ride on, as it also gains tapered handlebars that are wider (by 23 mm) and closer (by 20 mm) to the rider, a more comfortable seat and a larger 19 litre fuel tank as part of this most recent radical redesign.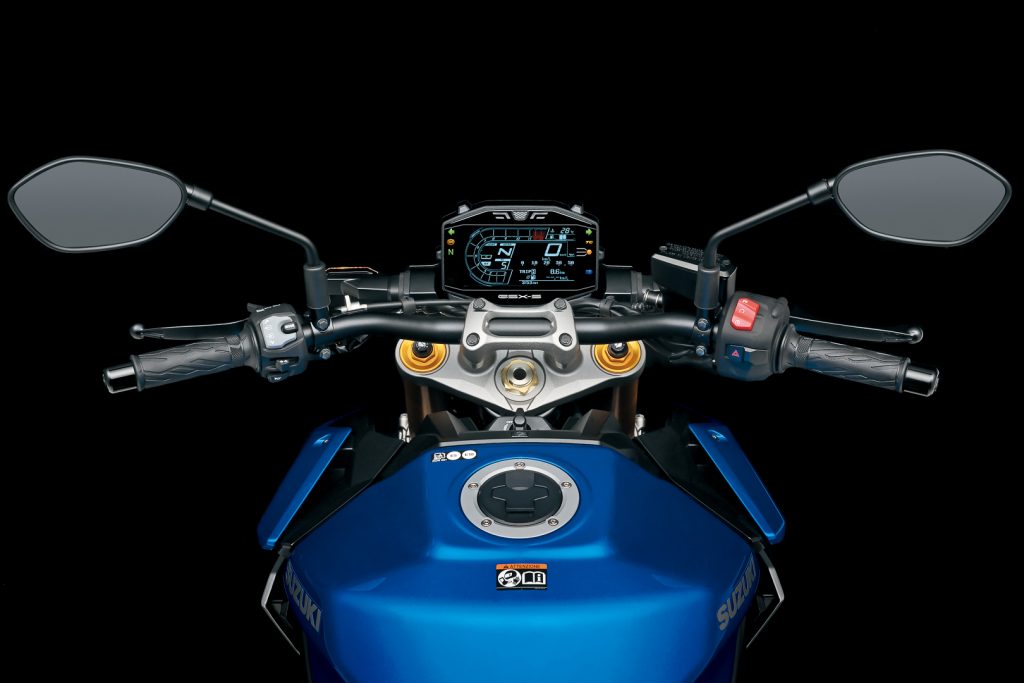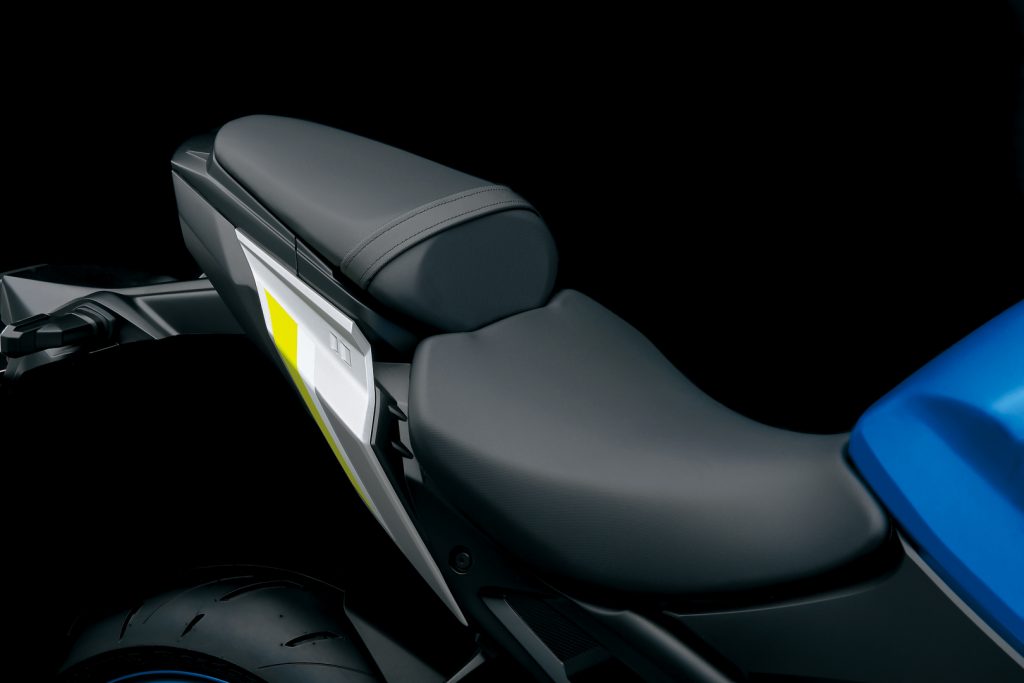 New to the GSX-S1000 too this time round is the addition of S.I.R.S. (Suzuki Intelligent Ride System), which includes features such as the Suzuki Drive Mode Selector (SDMS) with 3 different modes, an updated 5-mode Suzuki Traction Control System (STCS), not to mention the Bi-directional Quick Shift System, clutch assist and low-rpm assist. All of this new tech aims to 'enable riders to optimise performance characteristics to best suit their level of confidence and experience as well as varying road surfaces', and all of which can be customised from the redesigned LCD dashboard nicked straight from the GSX-R1000.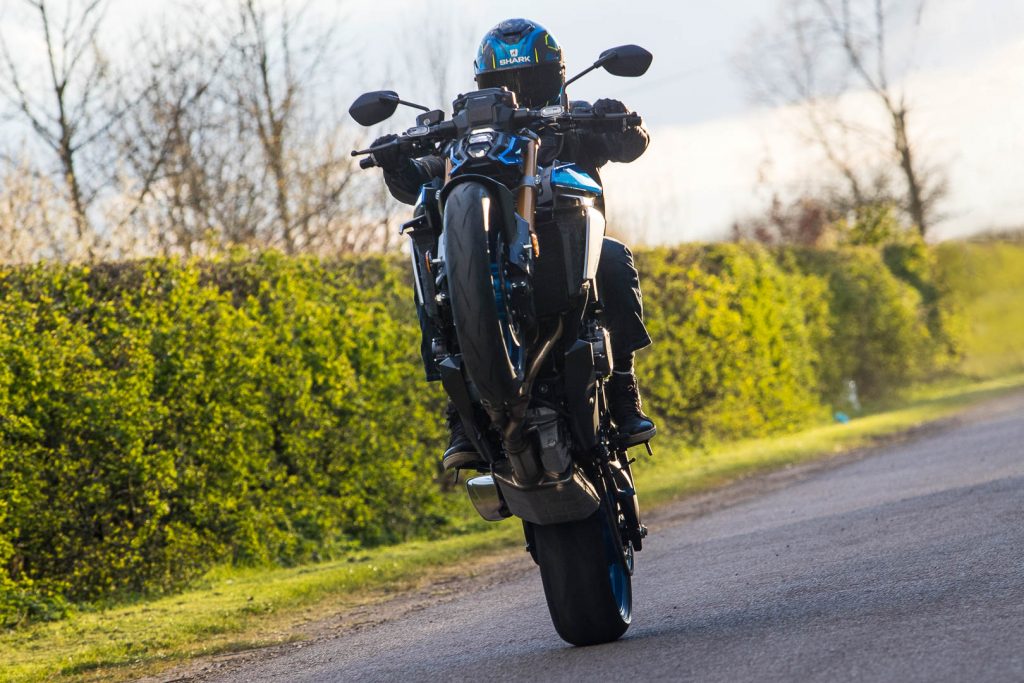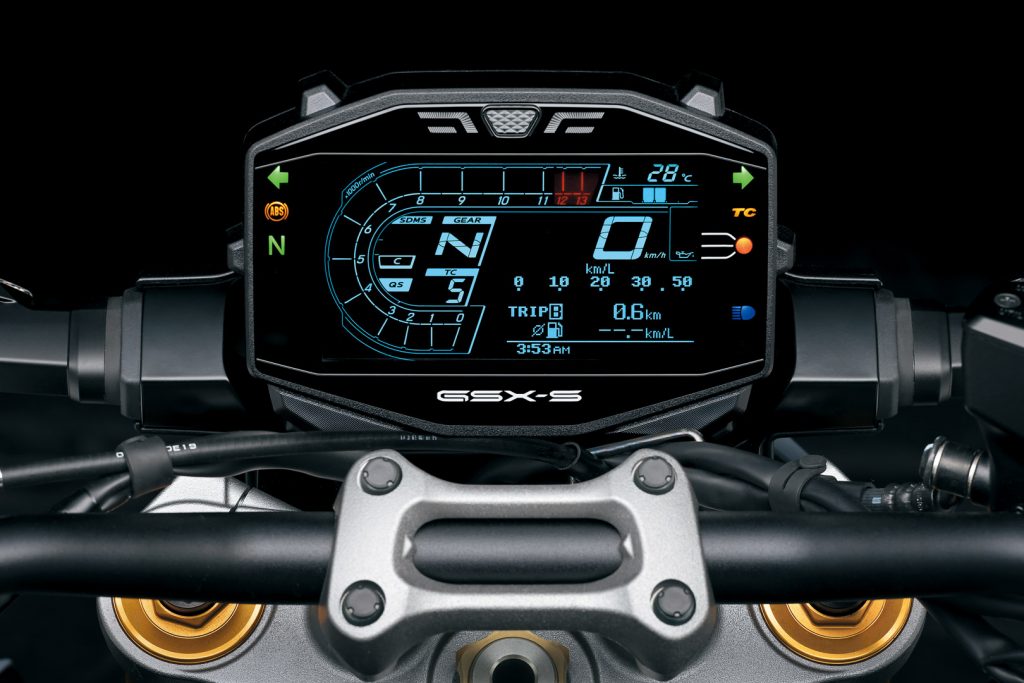 Moving onto the mechanicals of this all-new Suzuki naked bike, the 999 cc liquid-cooled inline-four of its predecessor has been radically revised in order to comply with stricter Euro 5 emissions regulations. Featuring a new intake and exhaust camshaft with revised cam profiles, new valve springs, clutch, airbox, and an additional catalytic converter, it nevertheless now actually manages to send just a little bit more power too to the rear wheels through a six-speed transmission over its outgoing iteration at 152 PS (+5 PS) @ 11,000 rpm and 106 Nm @ 9,250 rpm.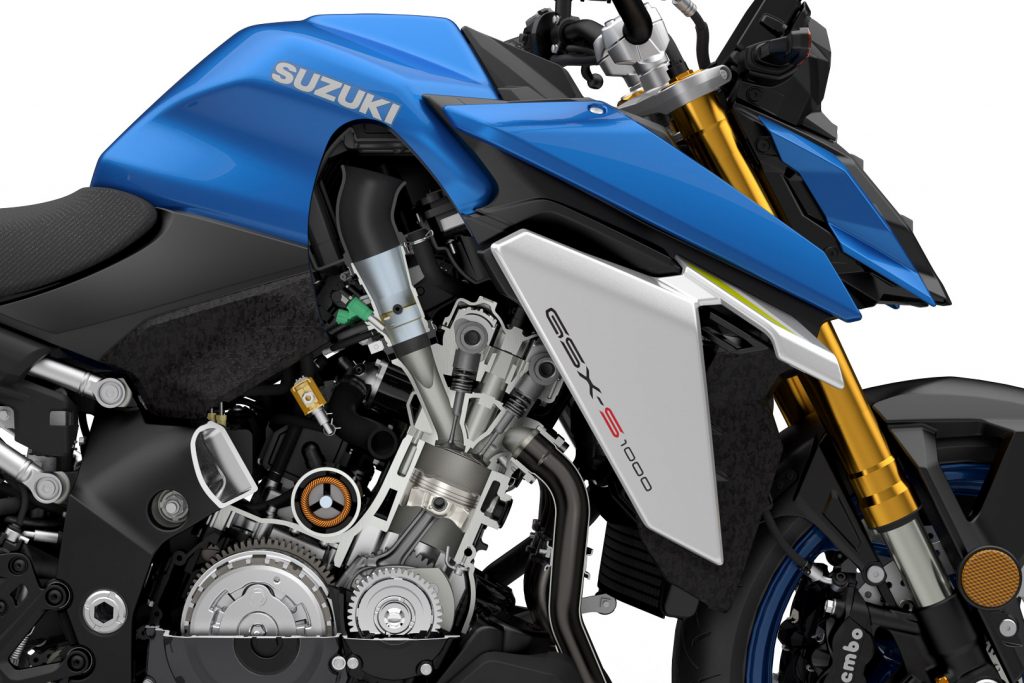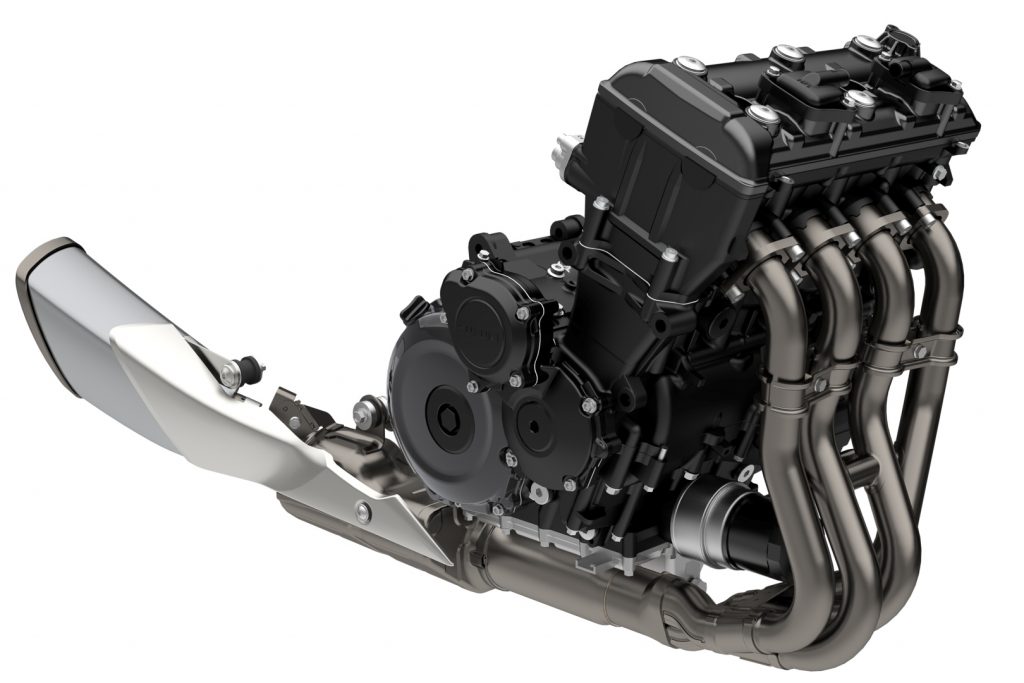 As for the suspension specs of this new GSX-S1000, there lies fully adjustable gold-anodised 43 mm KYB inverted forks up front and an adjustable link-type mono-shock round the rear. Braking responsibilities for this Suzuki on the other hand fall to twin 310 mm discs with Brembo monoblock callipers at the front and a single rotor with a Nissin calliper at the back, clamping onto cast-aluminium, six-spoke wheels wrapped in Dunlop Roadsport 2 tyres that were specifically developed for this new naked bike.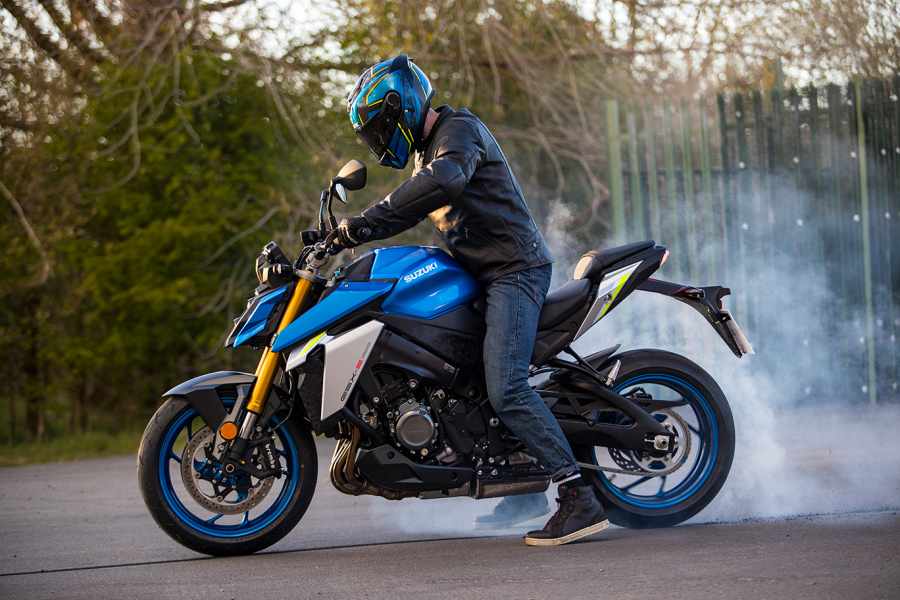 To be available in Metallic Triton Blue, Glass Matte Mechanical Gray, and Glass Sparkle Black, initial deliveries of this all-new GSX-S1000 will begin in Europe come June 2021 at a retail price beginning from £10,999 (RM 63,000) in the UK. No word yet on when it will arrive in Malaysia though, but Suzuki has stated that this new naked bike will be sold worldwide so it should only be a matter of time.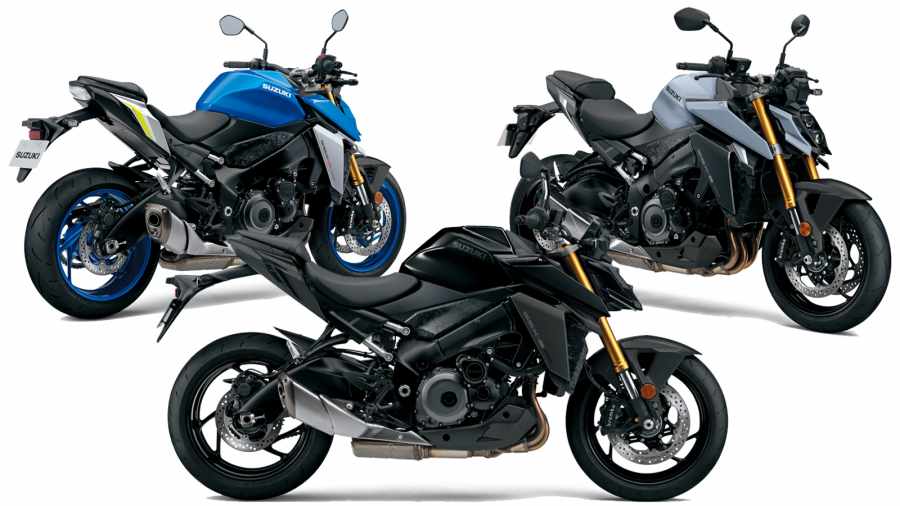 PRESS RELEASE: Suzuki Motor Corporation has made full model change of its street motorcycle, the GSX-S1000. The all-new model will be sold worldwide, and the initial delivery starts in Europe from June 2021.
The GSX-S1000 is a street fighter model with exciting acceleration and agile manoeuvrability, the essence of which is originated from the street-tuned engine and chassis of the supersport model GSX-R1000.
In this new update, the model inherits the high controllability and sport performance from the previous model, while adopting an aggressive and progressive styling design. It also has increased engine power output, engineered with the newly adopted electronic control system S.I.R.S. (Suzuki Intelligent Ride System), that allow riders to enjoy both ease of handling and sport riding.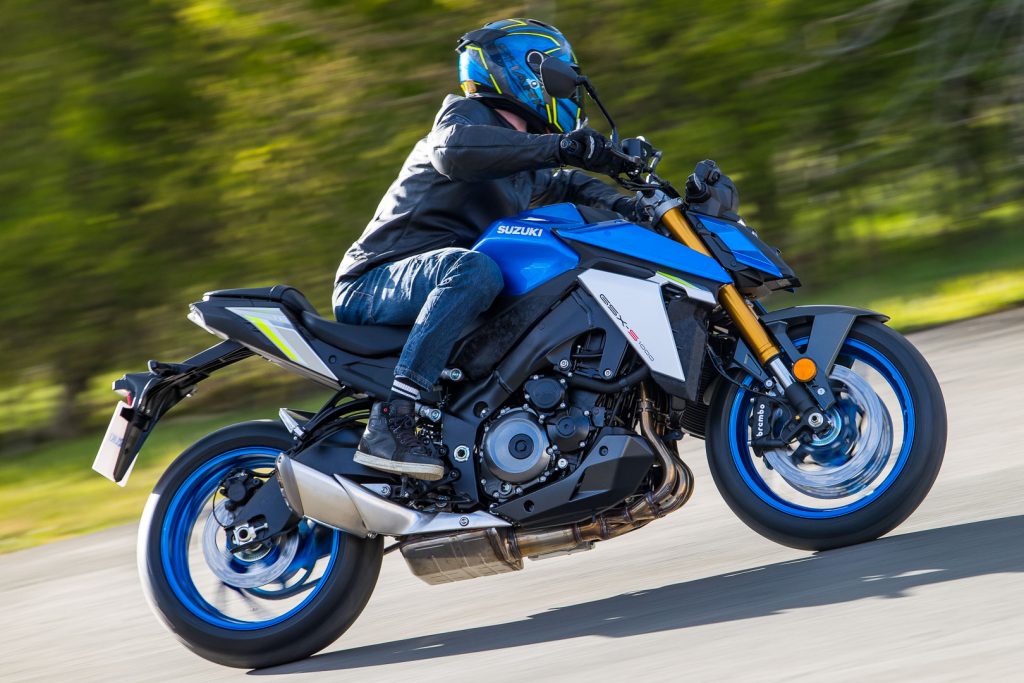 The radical appearance of the all-new GSX-S1000 is characterized by the newly developed, vertically stacked pair of mono-focus type LED headlights, which has been adopted in production model for the first time in its motorcycle line-up. The beautiful and muscular look of the fuel tank design, emphasized by the sharp and edgy lines of the cowling express the aggressiveness, agility and intelligent features of the model.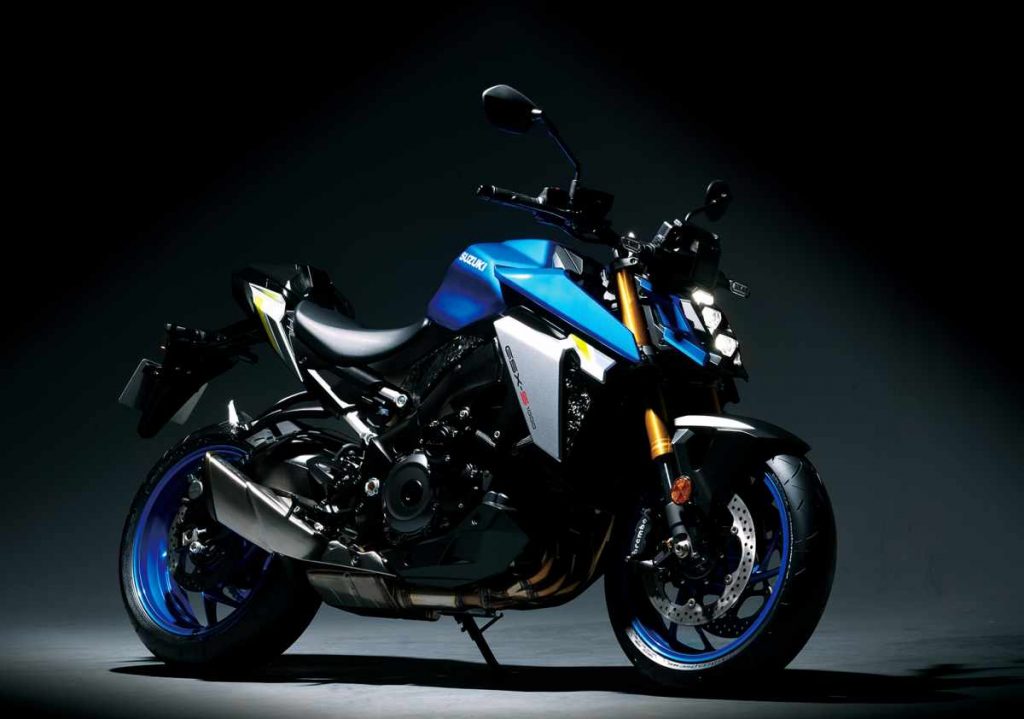 The 999cm3 liquid-cooled in-line four engine, by adopting electronic throttle control systems and revised intake and exhaust mechanism, has now increased top-end output, while complying with the Euro5 emission standards (for European specification) which became mandatory for all-new motorcycles sold in Europe from 2020.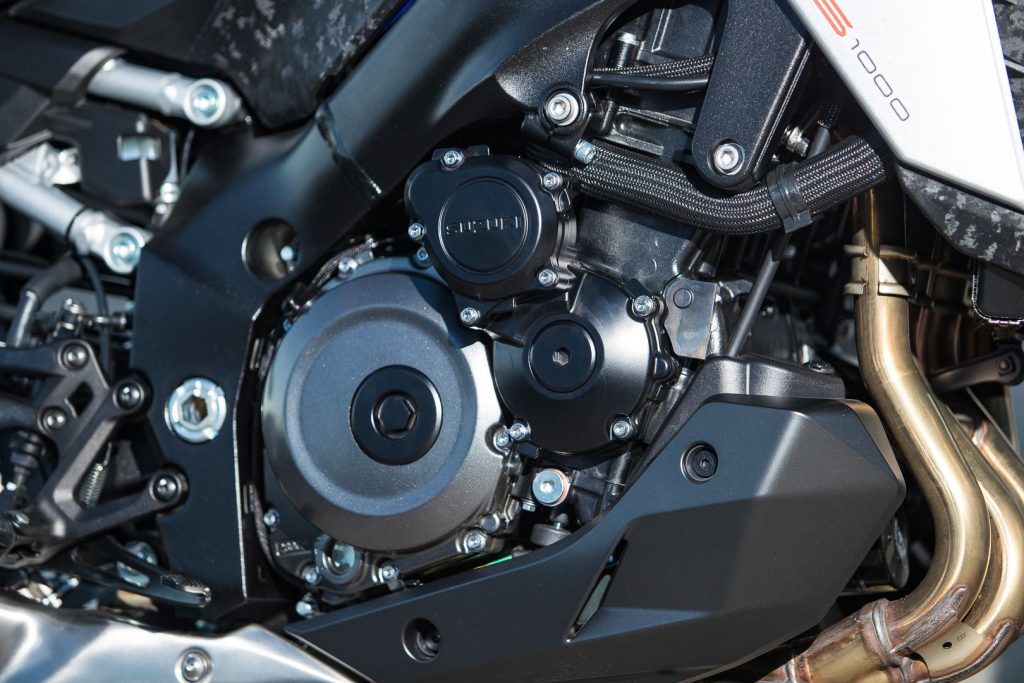 The newly-installed S.I.R.S. includes outstanding features, such as the Suzuki Drive Mode Selector (SDMS) with a selection among three different modes for various engine output characteristics, the updated Suzuki Traction Control System (STCS), now with a wider selection of 5-mode settings, and the Bi-directional Quick Shift System, which allows up or down shifting without clutch lever operation. These systems enable riders to optimize performance characteristics to best suit their level of confidence and experience as well as varying road surfaces. The all-new GSX-S1000 is engineered for the excitement of street fighter motorcycle riding, covering from aggressive sport riding to everyday usage.
New GSX-S1000 Specifications (European Specification)
| | |
| --- | --- |
| Overall length | 2,115mm |
| Overall width | 810mm |
| Overall height | 1,080mm |
| Wheelbase | 1,460mm |
| Curb weight | 214kg |
| Engine type | 999cm3 liquid-cooled, 4-stroke, 4-cylinder, DOHC |
| Maximum output | 112kW/11,000rpm |
| Maximum torque | 106N-m/9,250rpm |
| Fuel tank capacity | 19.0L |