Used cars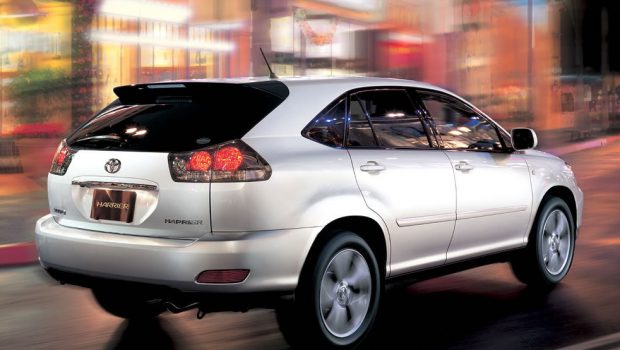 Published on June 25th, 2020 | by Hammer
0
Toyota Harrier used car buyers guide, 2003 model
This is probably the best selling luxury Japanese SUV in Malaysia since 1999, but the official figures cannot be confirmed because all the units sold in Malaysia from 1999 until 2018 have been reconditioned used units brought in from Japan by used car importers and not official new units imported in by UMW Toyota. In 2018, at last, UMW Toyota started selling brand new  units of the Toyota Harrier and it was a sales success despite being more expensive than the used units, naturally.
The new selling price in 2018 was just RM238,800 and this was the latest version of the Toyota Harrier with a 2-liter turbocharged engine.
In 1999 the Toyota Harrier revolution started in Malaysia and it has not slowed down. Approved Permit (AP) holders who import used vehicles from Japan started bringing them in by the dozens and until today you will see new generation Harriers in almost all AP car showrooms, of course as the years moved in the latest versions were brought in, and today we have showrooms selling the popular sharped edges 2015 model which can be bought for between RM125,000 to RM140,000 used.
However, in this article we are looking specifically at the the 2003-2005 Toyota Harrier 240G as its asking prices are very reasonable and this is still a very handsome looking SUV.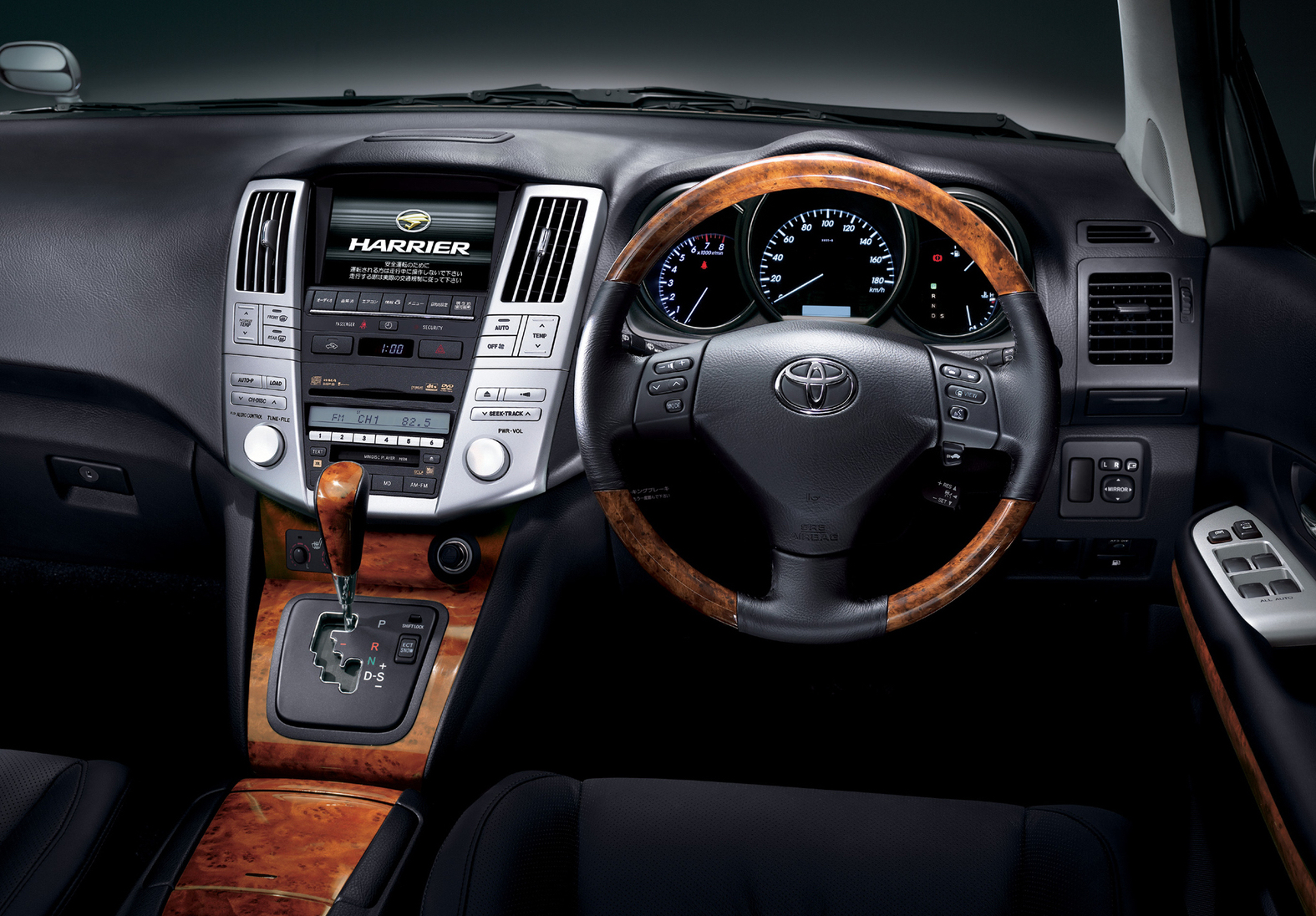 Looks
From its shiny chrome grille, to its projector-beam headlamps and swoopy streamlined shape the Harrier is a handsome car. The Harrier had no real competition with its refinement and sophistication then. All its nearest rivals in Malaysia at the time, like the Honda CRV and the Toyota RAV4 were smaller and less luxurious (and cost less also).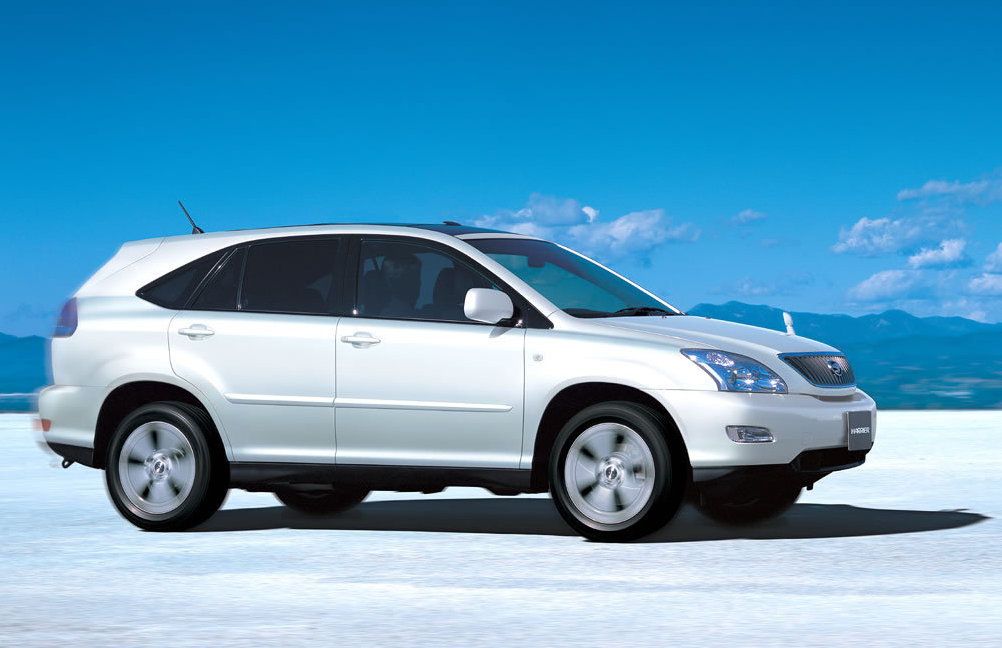 Comfort
Malaysians love this SUV for its commanding seating position, roominess, comfort, security, power and stylish looks. The Harrier was clearly more car for its asking price then and even today.
The second generation 2003 Toyota Harrier arrived with a slightly lower climb-in height (and lower ground clearance) for easy entry, had a steeply raked windshield and a softer supple ride.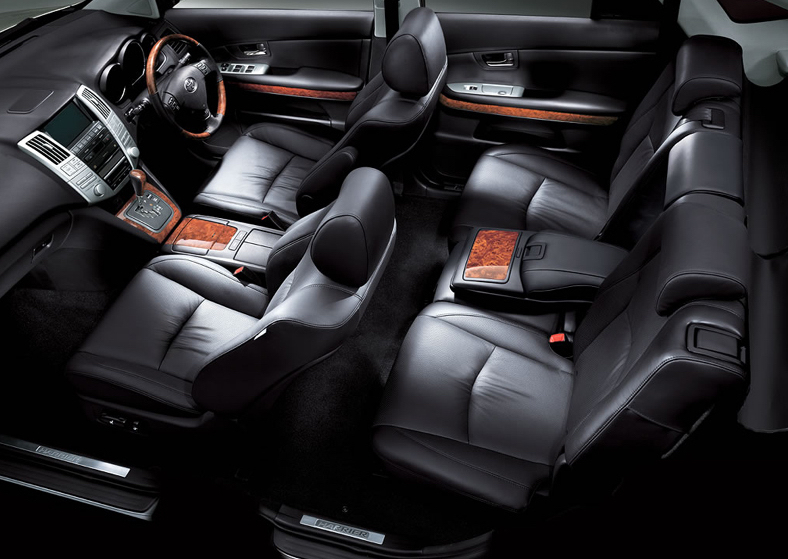 Depreciation
Today a used Harrier is still very desirable as their prices have fallen to very affordable levels as the used car market tries to stay afloat with Covid-19 hitting hard in the first quarter of 2020 and then recently with the Malaysian government according a tax waiver on new imported and local assembled cars which brought prices down and this gave a domino effect to used car prices which are moving downwards by as much as 15% from their first quarter asking prices.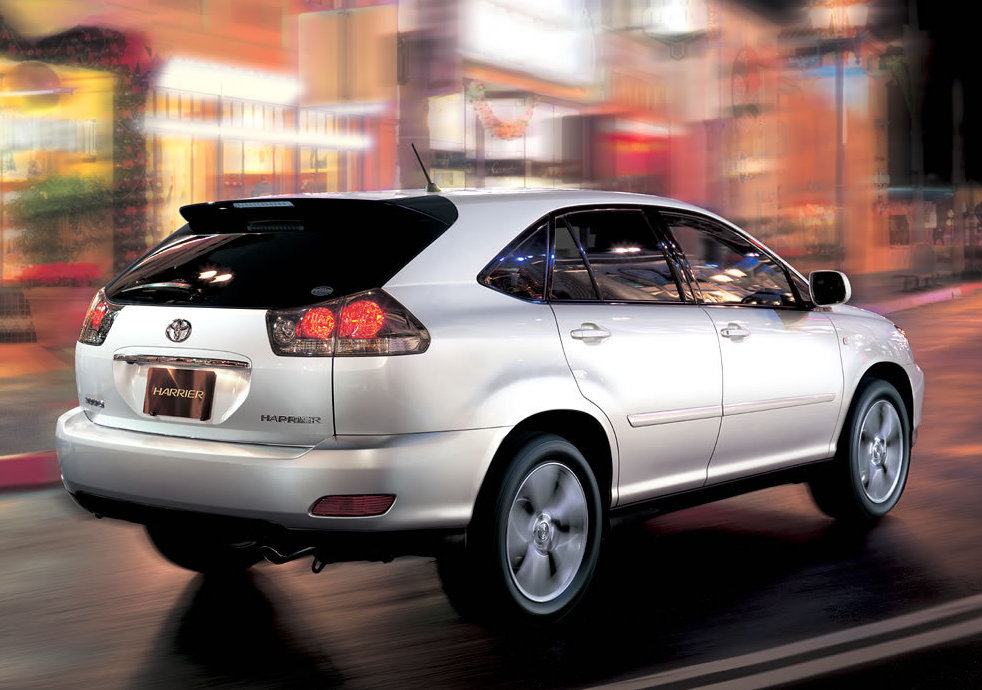 Issues
So what are the common issues with this model Toyota Harrier. To start, previous owners rarely trash a Harrier as it is a luxury SUV. Running on a Toyota Camry drivetrain, parts are easy to source and you do not need a specialist mechanic for fixing it. When test driving a 2003-2007 Harrier please check the gearbox. It should be smooth shifting and with no jerks at all. Many previous owners neglect to change the lubricant as the vehicle ages. After purchase, it is best to get all lubricants changed and check the timing belt if it needs to be replaced. Look underneath to see if this Harrier did some light off-roading as some previous owners think that with the raised drive height they can take their Harrier into their fruit farms and fishing locations.
Prices
Scanning the online used classifieds, we spotted this full specification 2003 240G Harrier unit for a reasonable RM36,000. There was also a 2004 unit asking for RM35,000. Then we spotted a black on black 2006 model for RM39,000 which has just been given a RM7,000 price discount to clear.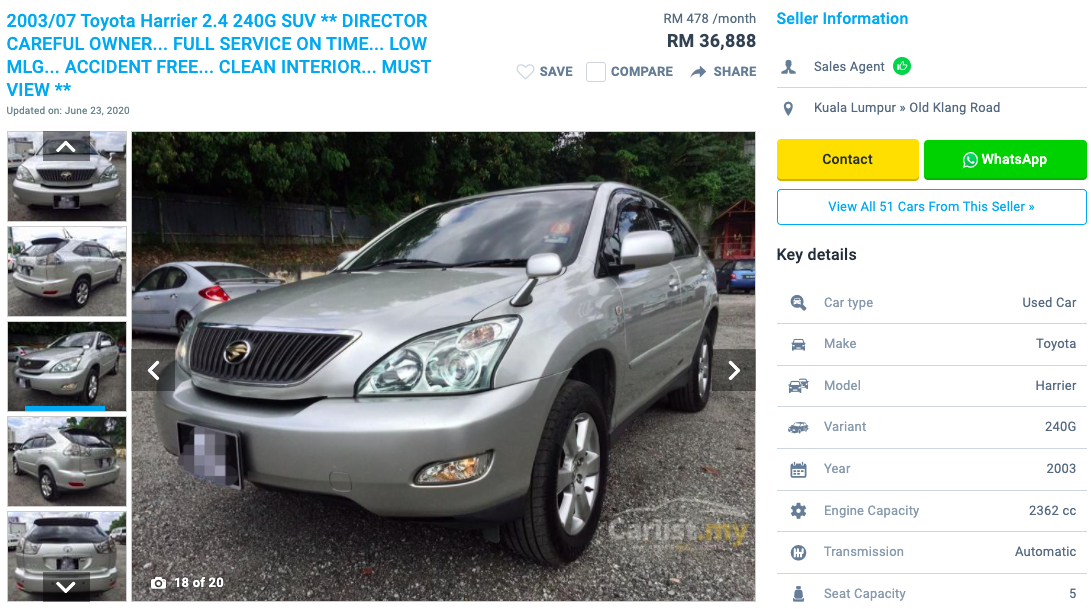 All suggested prices were before negotiations and we believe a further RM3 to RM4k can be shaved off if there is no trade-in vehicle as used car dealers today are trying to clear cars in the yard as much as possible as the market gets depressed.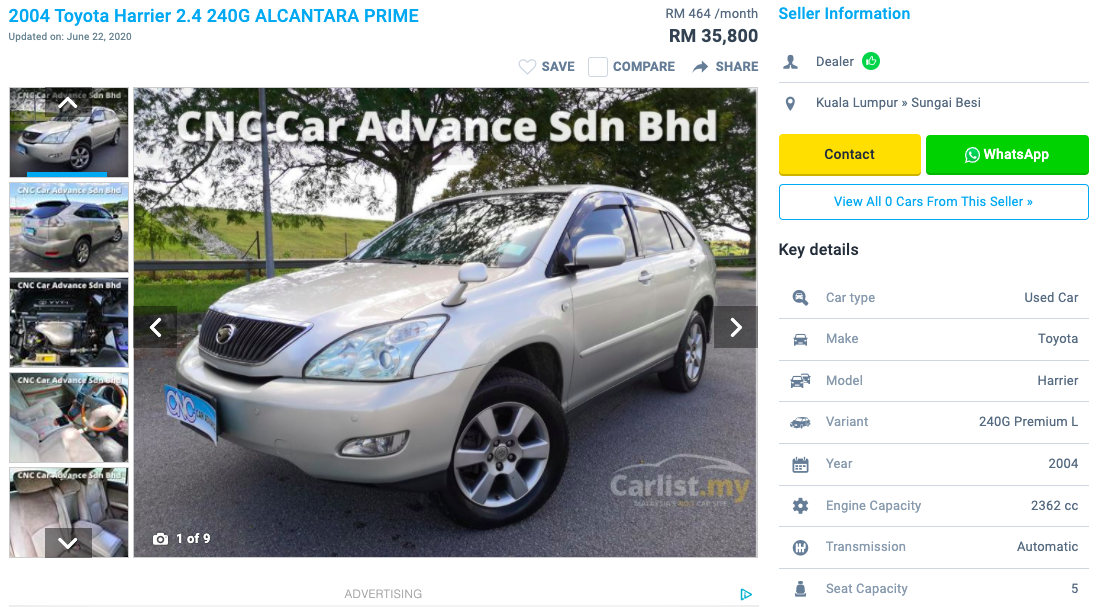 So, for just under RM40k you can have a luxury SUV with all the necessary safety features and luxury and enjoy at least another 5-6 years of motoring without looking very much like an old car as the styling is very much carried over in the latest version on sale in UMW Toyota Malaysia for RM238,800.00.