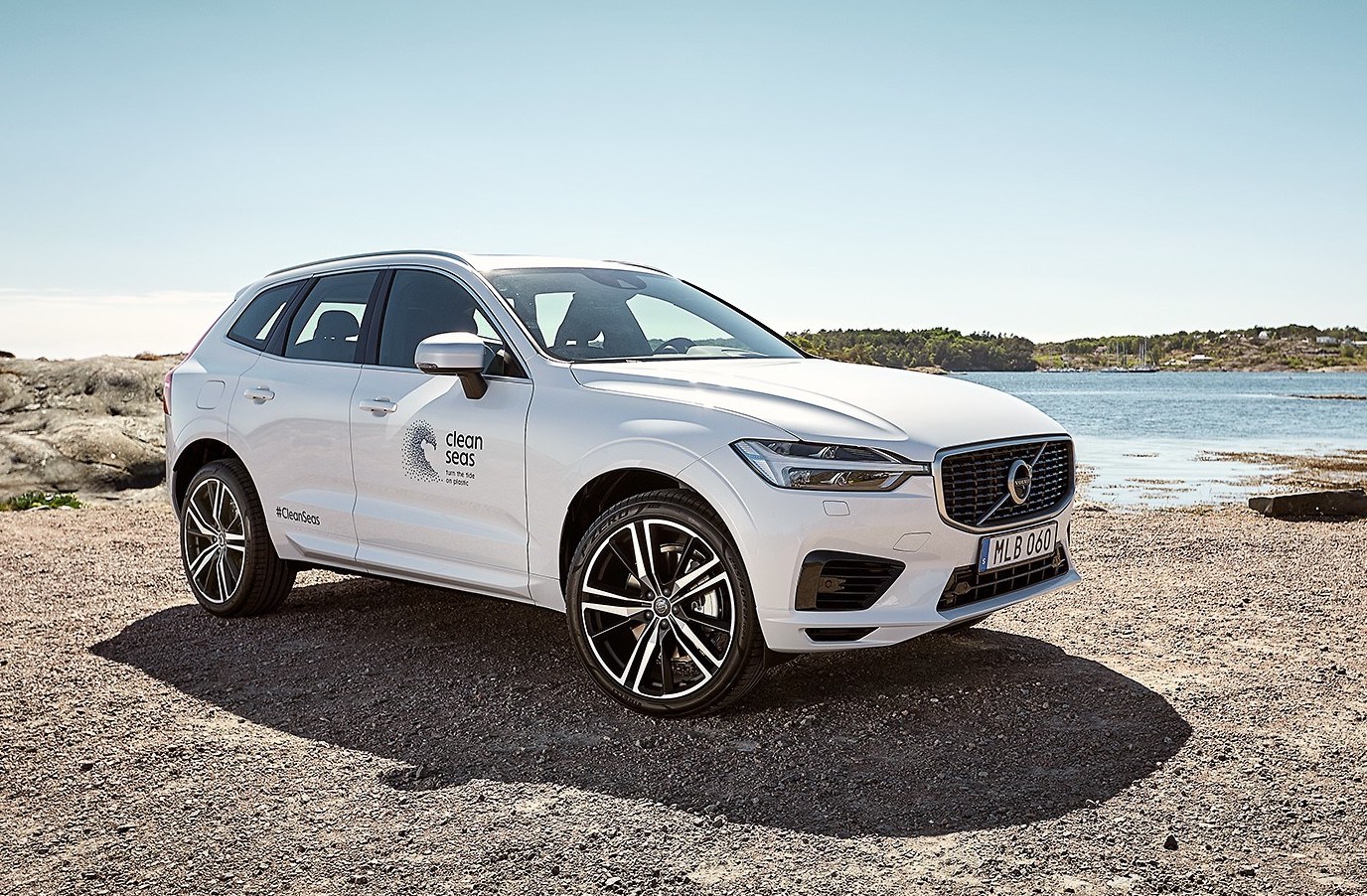 Last year at the Ocean Summit conference, held in June at Gothenburg, Sweden, Volvo Car Group set out its ambition that at least 25% of the plastics used in every newly-launched Volvo car will be made from recycled material after 2025. The car maker unveiled a specially-built version of its XC60 T8 plug-in hybrid SUV model which has over 170 plastic parts (circa 60 kilos) made out of recycled plastics in place of virgin polymers.
The recycled-plastics XC60 was revealed at the Ocean Summit during the Gothenburg Volvo Ocean Race stopover. The race's focus on sustainability centres on a partnership with the United Nations Environment Clean Seas campaign, focussing on the call to action 'Turn the Tide on Plastic'.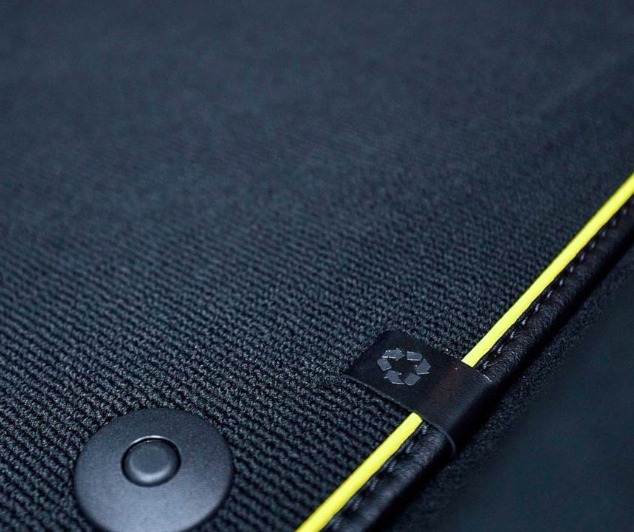 How Many
Some of the 170 recycled components include the tunnel console that runs down the center of the front seats, made from renewable fibers and plastics from discarded fishing nets and maritime ropes.
The seats are sewn from two different kinds of textiles, both of which are made from recycled plastic bottles. The vacuum reservoir under the bonnet, which helps to regulate the turbo engine pressure, is made of recycled fabrics from airbags. The plastic coating is taken from the fabric left over when airbags are cut out. It's then broken down and reconstituted to make hard plastic.
The hood absorber that sits under the bonnet and helps to absorb sound is made from used Volvo car seats. The plastic foam inside the seats is taken, processed and formed into a sound absorber layer. The seats are made from recycled plastic bottles. Carpets and mats are made from fishing nets claimed from the sea. Parts of the luggage compartment are made from ketchup and shampoo bottles.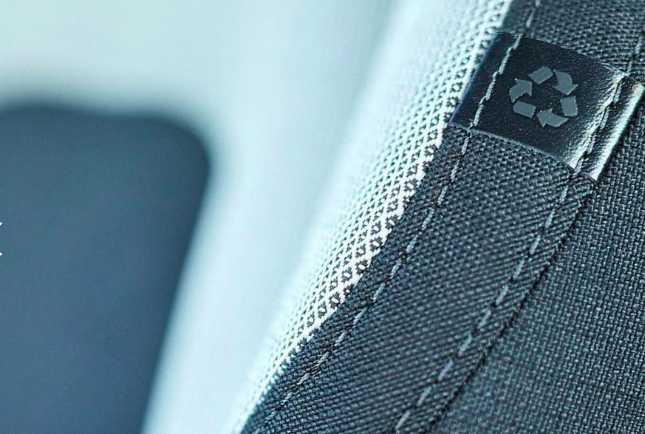 The Commitment
Now, just a week ago, Volvo Cars made a commitment that all new Volvos from 2025 and beyond will have 25% of plastics made from recycled materials. The initiative begins with an XC60 T8 hybrid SUV.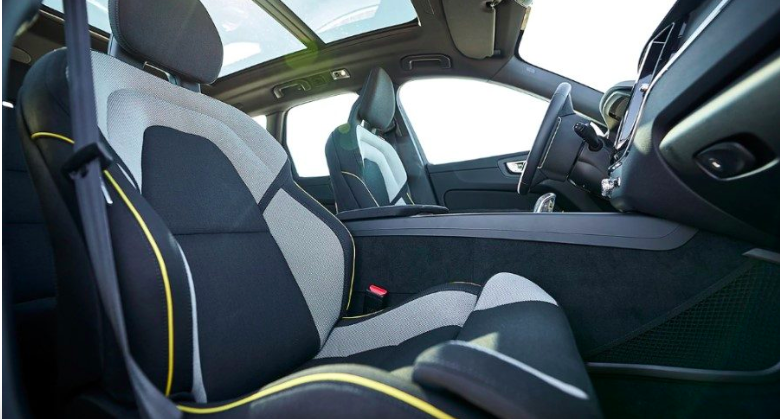 The Partner
So, who is helping Volvo Cars realize this dream? Manchester-based Axion Polymers has created a special 100 per cent recycled polymer blend made from end-of-life vehicles to help Volvo increase the content of recycled material in its cars.
Axion Polymers has supplied its 100% recycled polymer from end-of-life vehicles to help a leading automotive manufacturer demonstrate the use of sustainable components in new cars.
The Manchester-based recycler's Axpoly PP polymer was blended 50/50 with a polypropylene recycled from packaging waste to achieve a specification required by vehicle designers for reuse in new vehicle components.
An initial sample of this plastic blend has been used successfully to mould both internal and external body parts for a new car in a collaborative demonstration project for Volvo Car Group involving more than 40 suppliers of vehicle components.
Axion claims its strong technical expertise and continual development of high-quality recycled polymer grades that can replace virgin plastics in new cars will support the automotive industry in its transition from a 'Linear' to a Circular Economy.
What Is Your Contribution?
Well, to start, you need to stop using single use plastics in your daily routine. Second, recycle whatever plastics you get in your daily routine where possible. Third and finally, buy a Volvo Car only!