Cars
The Saveiro Is Volkswagen's Answer To The Proton Arena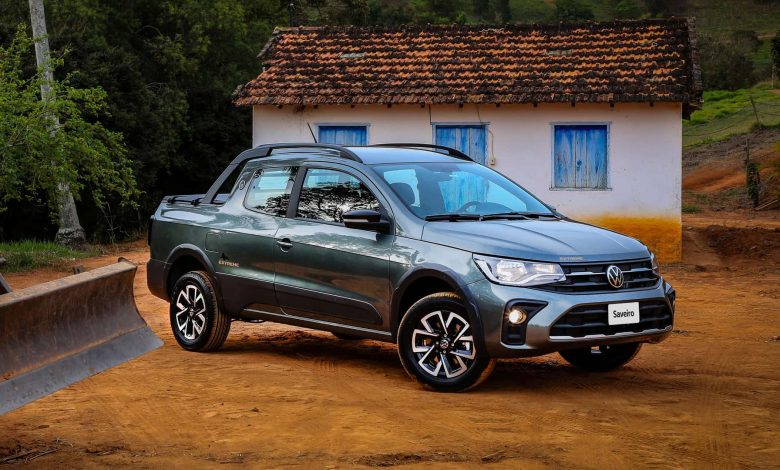 1.6 million units of Volkswagen's Saveiro has been sold in South America over its 41 year life. 
Can anyone still remember the Proton Arena? Well for those who don't, the Arena was Proton's Wira-based pickup truck. Originally targeted at those wanting a more compact pickup mainly for road-biased use only, the Arena was actually quite an intriguing proposition for the increasingly city-dwelling Malaysian population at the time. After all, there really are not that many times when a massive four-wheel drive truck is needed anyway.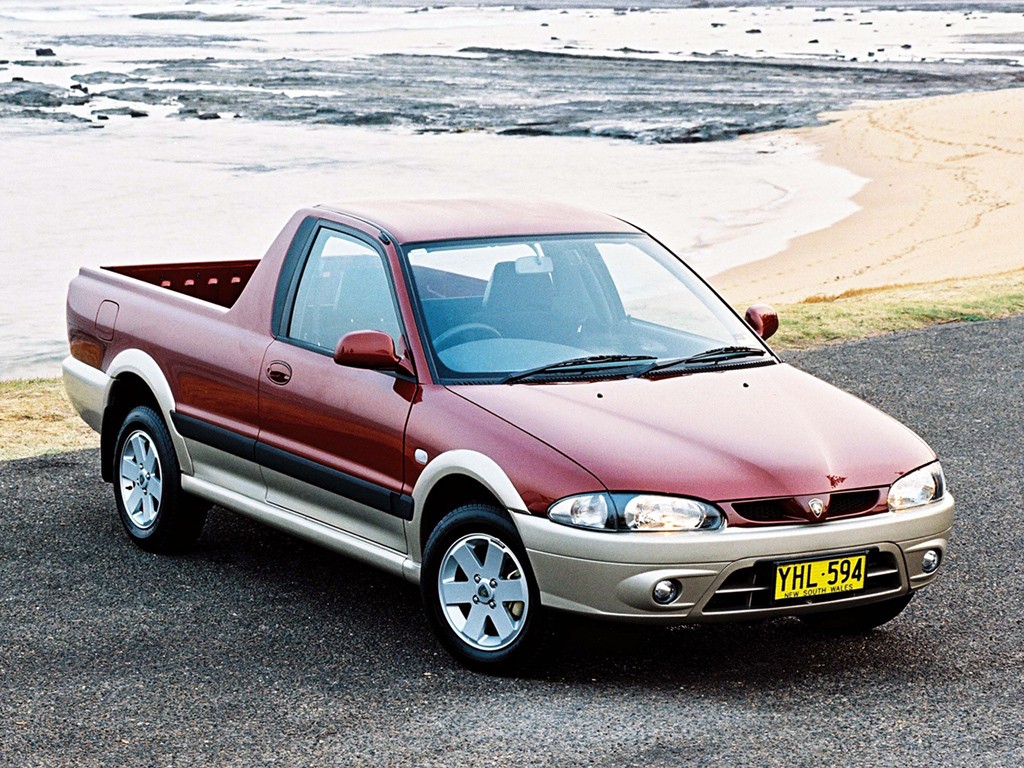 Unfortunately however, most buyers of pickups back then basically took one look at the Arena, and then proceeded in droves instead towards the Toyota dealership to place orders for its Hilux. And given the fact that the current crop of pickups are akin to mini monster trucks in both aesthetic and size, it is therefore probably safe to conclude that despite living in concrete jungles, most Malaysian pickup truck owners still want to feel like Rambo while out on the road. 
For the (supposedly very) few though that are hoping for a modern pickup that picks up [heh] from where the Proton Arena left of, you will then perhaps be interested in Volkswagen's Saveiro.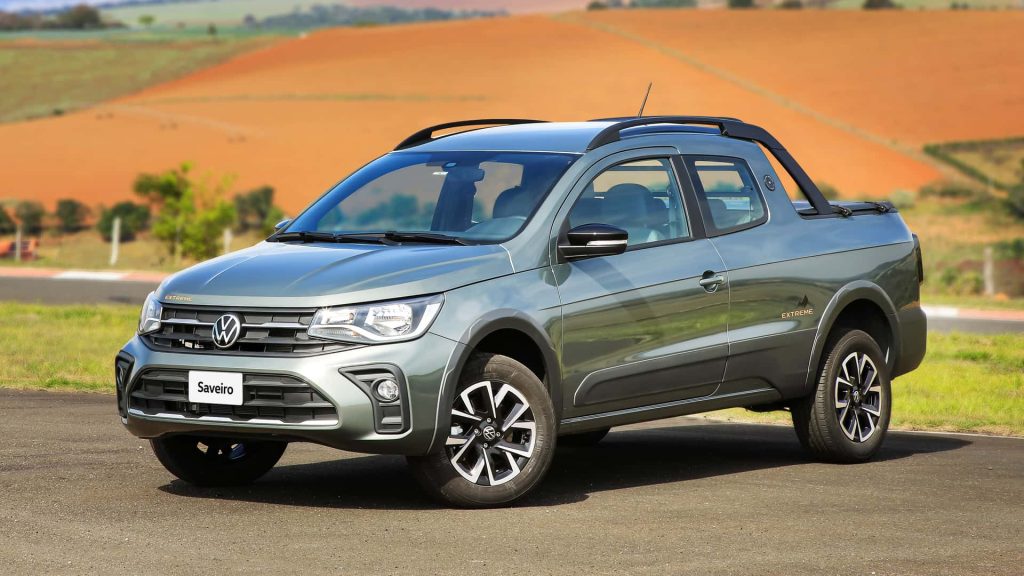 Now this particular Volkswagen is probably little known outside of South America, but with 1.6 million units sold in Brazil over the 41 years and three generations since its introduction, the Saveiro could be said to be quite the star seller over there. But what exactly is it? Well, to put it in the most simplistic of terms, think VW Polo + pickup bed. 
Available in single- and double-cab configurations (albeit with only two doors), the Saveiro is only about as long and as wide as a Toyota Vios. But still is rated to carry over 700 kg in its bed, which for those who don't know is 300 kg more than what a Hilux could manage. Moreover, as the front wheels are only driven by a 1.6-litre naturally aspirated engine that pumps out 116 hp and 153 Nm of torque, the Saveiro should likely also drink considerably less fuel than the current crop of macho pickups too.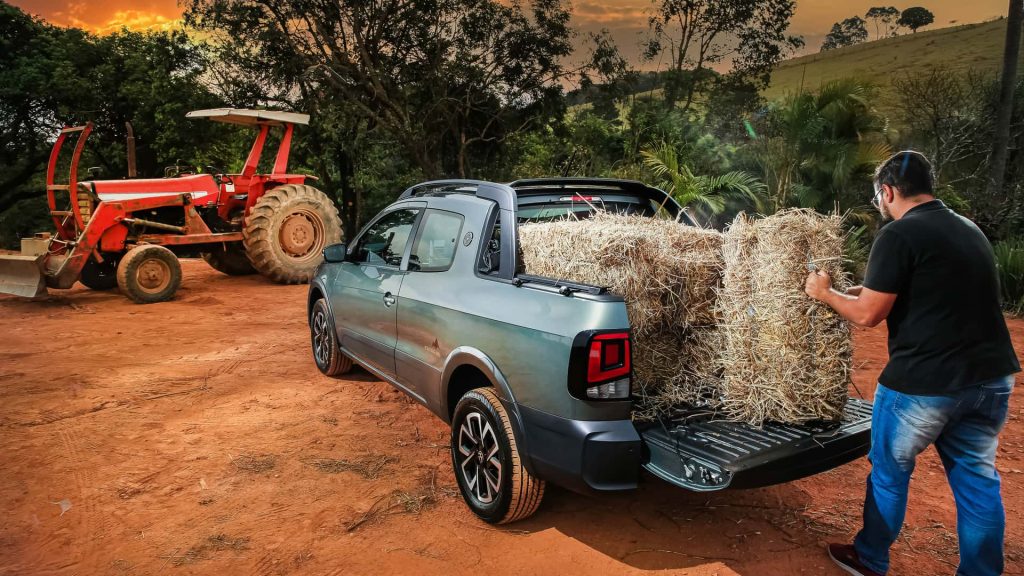 And continuing on the topic of current pickups, the Saveiro could actually be specced to rival the modern tech-filled and leather-lined mini monster trucks on the road today, with things like leather upholstery and an infotainment system with Apple CarPlay and Android Auto connectivity being available. In fact, this VW mini-ute even has four wheel disk brakes as standard. A feature that is not typically seen on many of its bigger pickup brethren.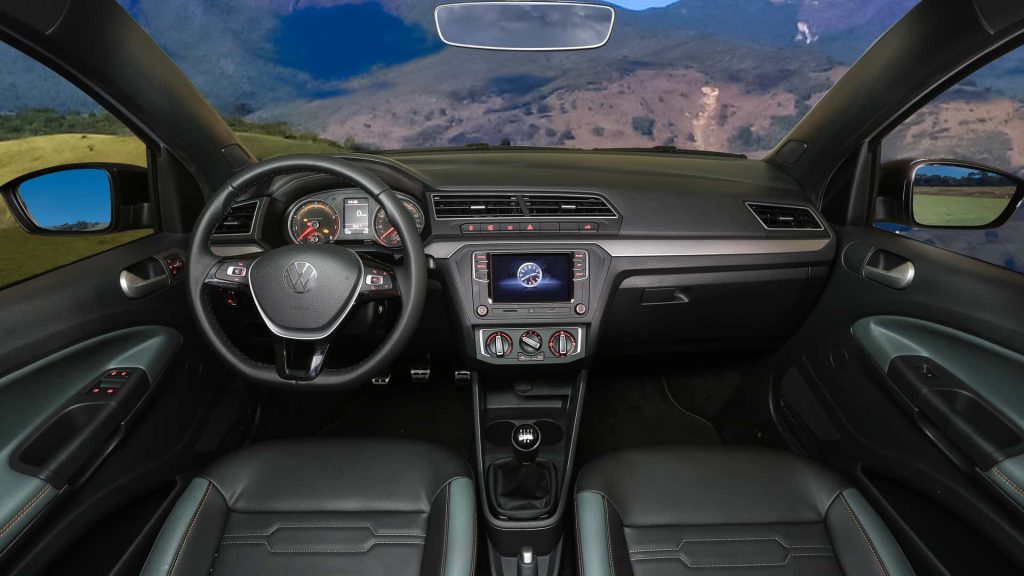 It is also not like the Saveiro is entirely stuck on tarmac too. With an additional 10 mm of ground clearance from the standard Gol (VW Brazil's version of the Polo) on which it is based, as well as somewhat chunky 15-inch tyres and hill descent control, it may even be true for this front-wheel drive mini-ute to bounce along rough roads even better than the lumbering massive pickups of today.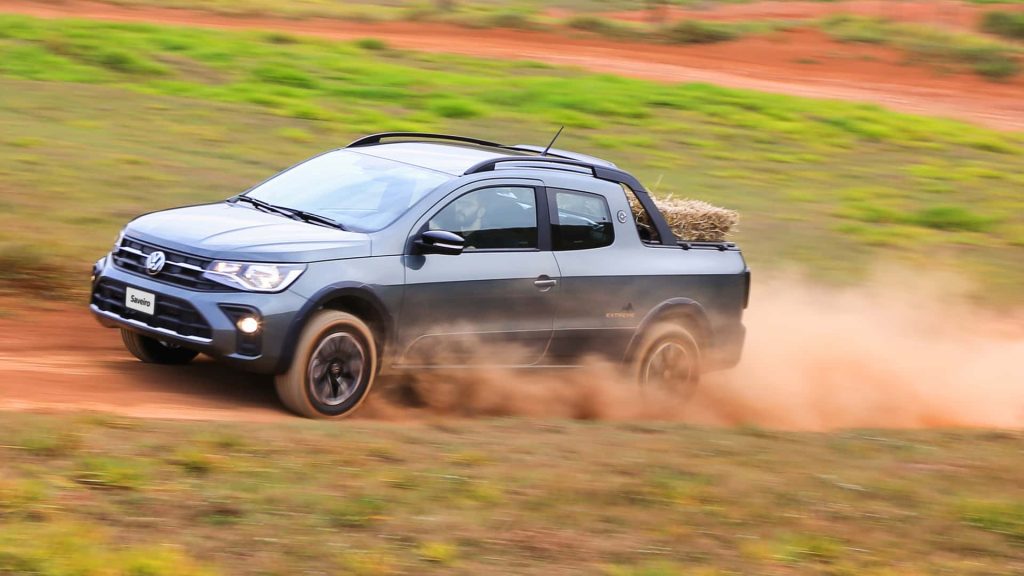 But perhaps the biggest draw to the Saveiro is its to be its price, as prices for this VW costs the equivalent of RM 90,000 in Brazil. And just as icing on the rather attractive-looking mini-ute cake, there is also perhaps a nicer ring to saying that you drive a Volkswagen instead of a Toyota or even Ford.
This is unfortunately the point though that the dream owning a Saveiro in Malaysia must come to an abrupt end, as there really is no hope of Volkswagen Malaysia ever bringing it into the market. Not least because Volkswagen themselves have already stated that there will never be a right-hand drive version of the Saveiro, despite the rather loud and repeated calls already by the South African for this mini-ute to make an appearance over there. Oh well then, has anyone tried taking a hacksaw to a Jetta?