Automotive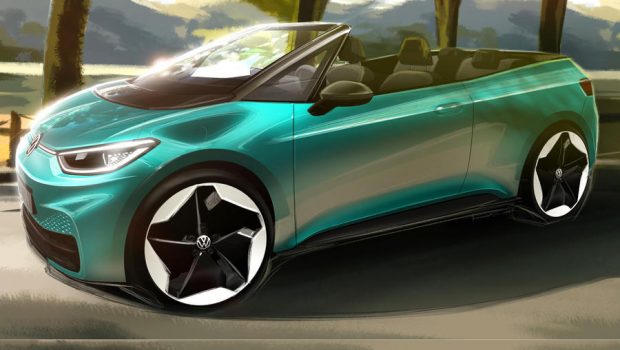 Published on March 2nd, 2021 | by Joshua Chin
0
Volkswagen ID.3 Cabriolet To Come Soon? 
Is Volkswagen planning a 2-door convertible variant of its all-electric ID.3? 
In a rather unexpected move, Volkswagen Group CEO Herbert Diess has recently took to Twitter and posted concept sketches of a convertible version of the all-electric ID.3 with the caption: quiet, smooth, open: We're thinking about an e-convertible, maybe an #VWID3 convertible. What do you think?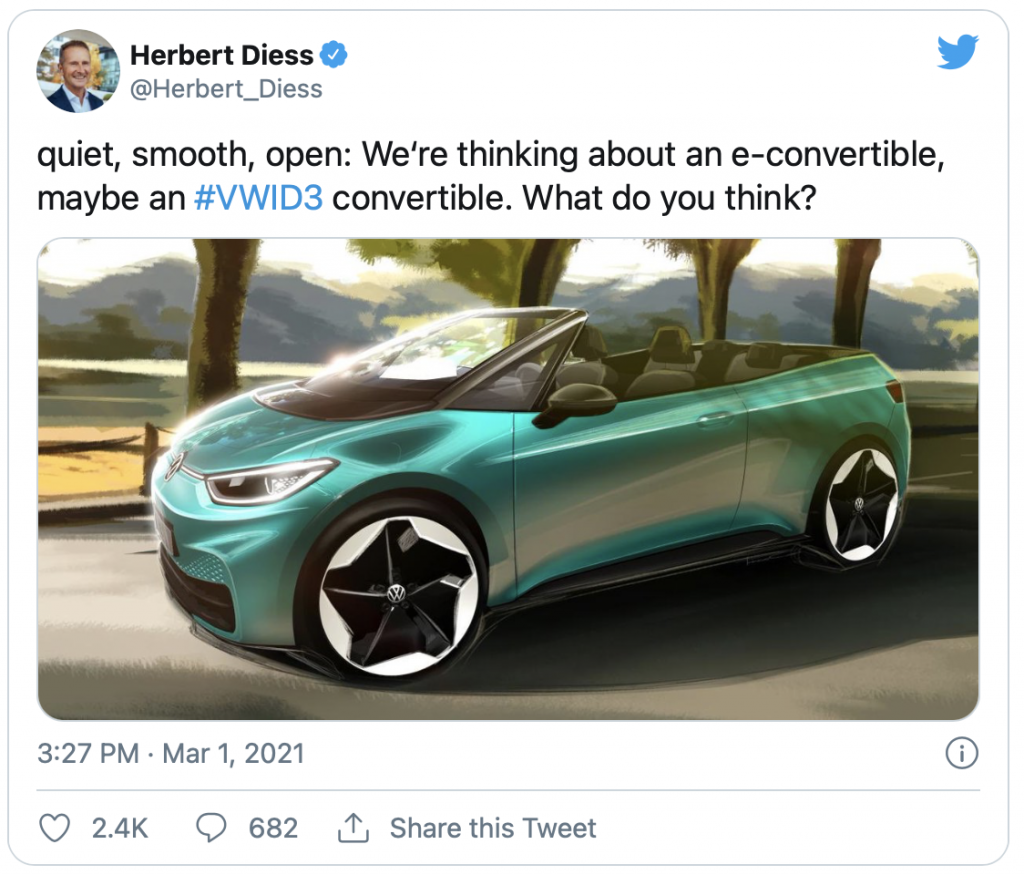 Digging a little deeper into the story, it appears that Volkswagen CEO Ralf Brandstätter has also posted something along the same veins on his LinkedIn profile. Suggesting that a convertible ID.3 is a 'very tempting idea' as it could 'provide an entirely new, extraordinary feeling of freedom'. 
Moreover, the concept car seen here are actually just one of several early sketches that the design team at VW knocked up on his orders 'just in case' a production version ever gets green lit. So it does beg the question as to whether Volkswagen is really planning to lop off the roof of its new ID.3 to create a drop-top variant?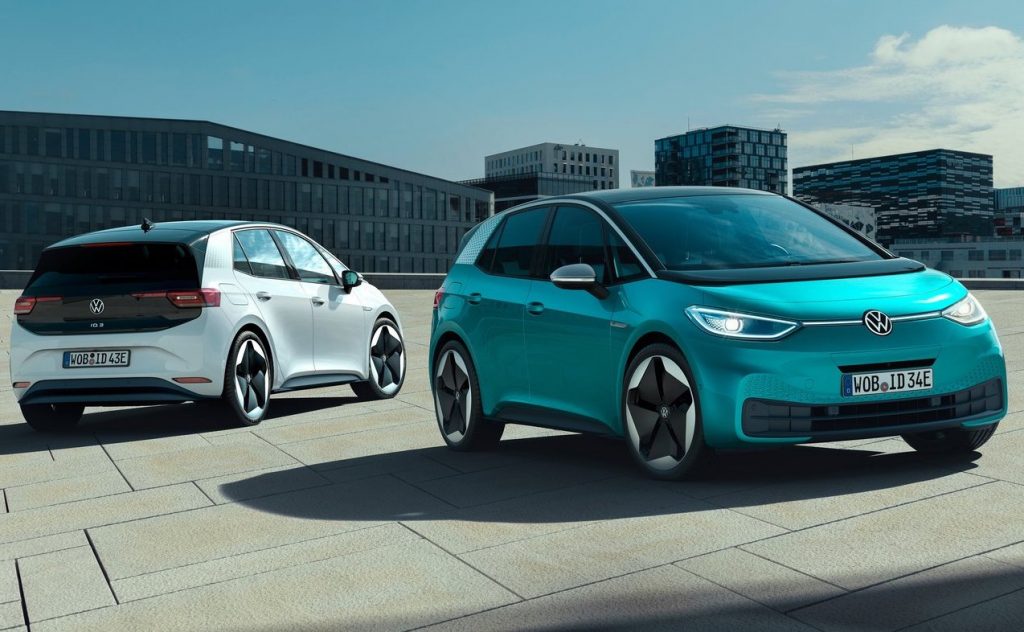 Well, this will of course not be VW's first rodeo into making a convertible variant of its popular hatchback. This is after all the automaker that took the hacksaw to not only the Golf and also the Beetle, both the classic one and the modern version.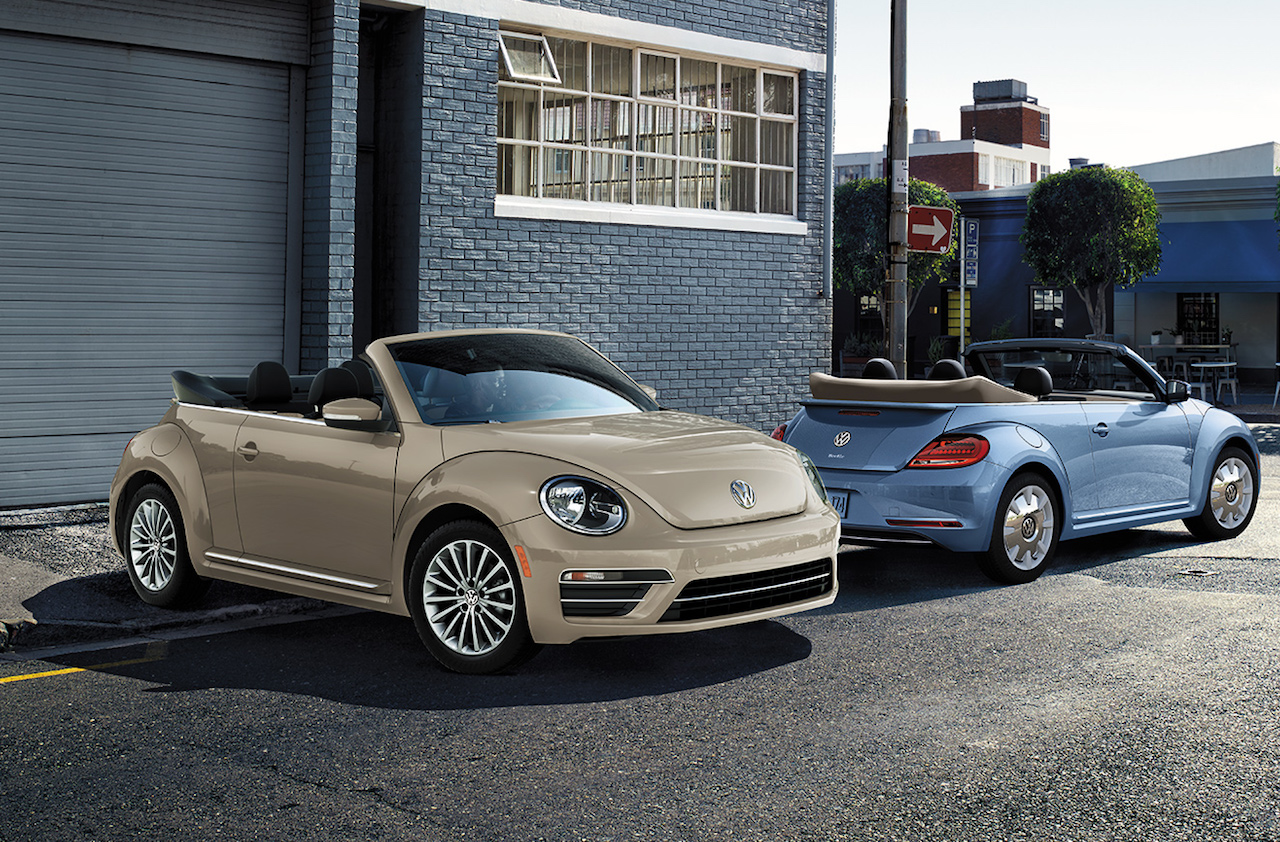 Additionally, this all-electric drop-top does look to follow on in a similar cabriolet philosophy as its two prior petrol-powered spiritual predecessors mentioned above. Losing its two rear doors and a feature subtly tweaked rear hatch design to house the folding (presumably fabric) roof mechanism that is typical for all cabriolet VW hatchbacks.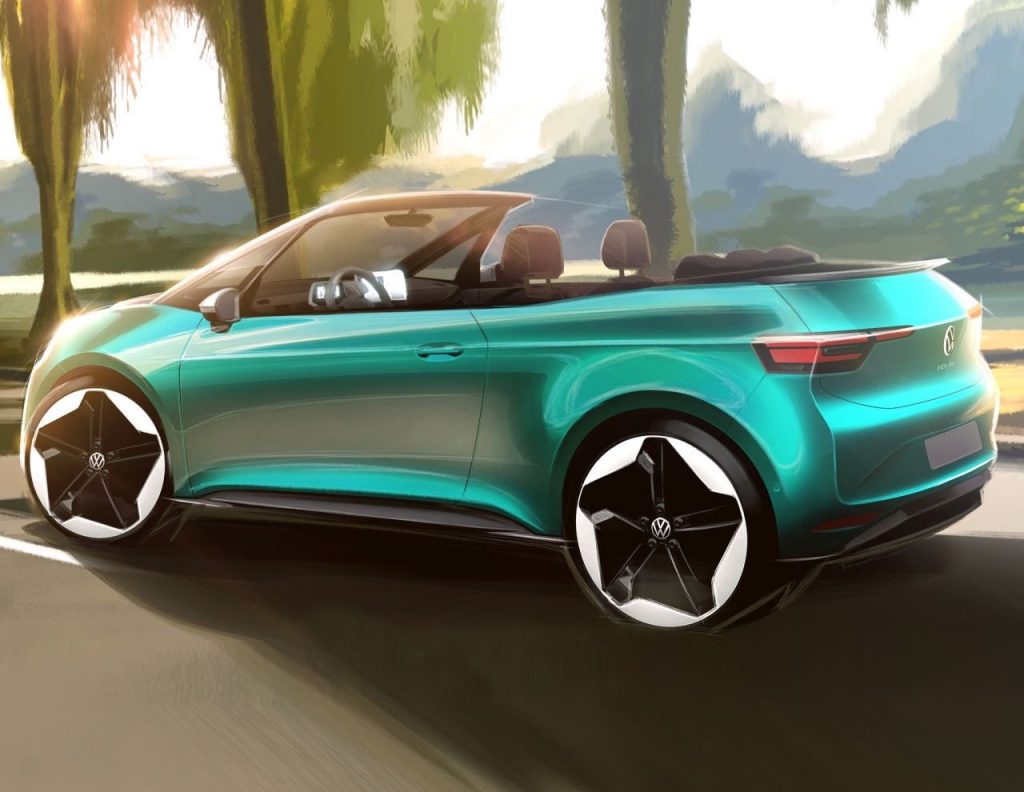 Having said that, there is simply no way to tell the chances of the ID.3 cabriolet actually making it into production. This is not only because the only drop-top Volkswagen currently on sale any where in the world is the (rather odd) T-Roc Cabriolet, but also due to a recent comment made by VW sales boss Jürgen Stackmann who admitted that "from a rational side, you would never go into the convertible market".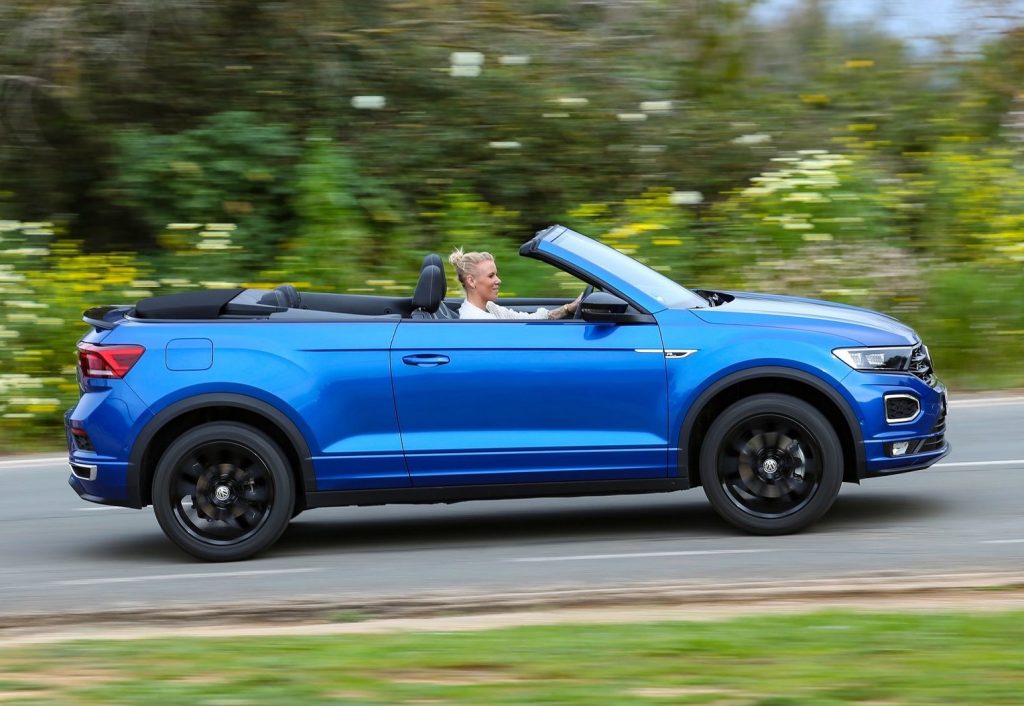 Then again though, it would appear that the head-honchos at the world's largest auto conglomerate sees that the flexibility of the ID.3's MEB all-electric platform could mean that the development and manufacturing costs of producing a convertible variant would be significantly lower than that of its prior combustion engined predecessors. Thereby raising the possibility once again for such a car to make it into production, especially considering that VW is aiming for more 'emotional' models within its future lineup.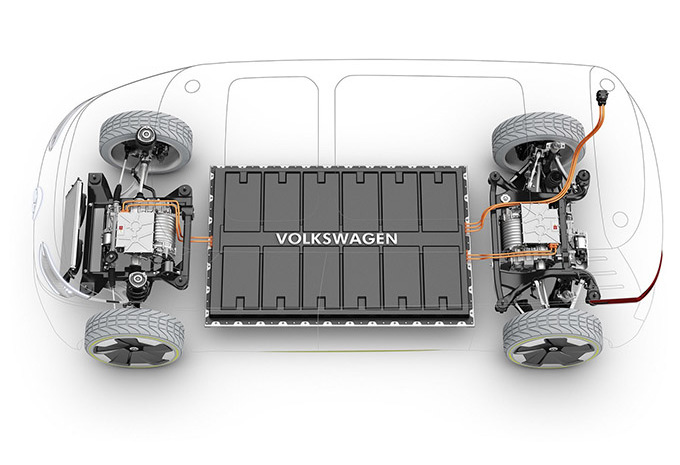 All said and done then, the fate of the birth of an ID.3 convertible could well rest in the hands of hype around these social media postings. And if a drop-top ID.3 does actually make it into production, it will most probably be due in 2023 when its hatchback counterpart receives its mid-life facelift.