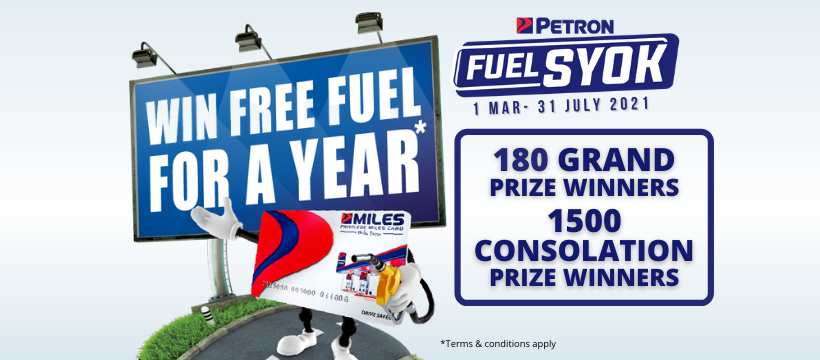 The Petron 'FuelSyok' contest is rewarding 180 lucky customers with one-year worth of free fuel. 
Petron Malaysia has recently announced that it will reward 180 of its customer's with one year's worth of free fuel, which is equivalent to 150,000 Petron Miles Points, through its newly launched 'FuelSyok' contest. 
A collaborative effort with its dealers, the 180 winners of this contest will each receive 150,000 Petron Miles Points over a period of one year. There are also to be consolation prizes given out to 1,500 customers monthly amounting to 3,000 Petron Miles Points. 
Customers will automatically earn an entry into this contest with every cumulative fuel purchase of RM 50 made using their Petron Miles card, throughout the campaign period that runs between the 1st of March and the 31st of July. Moreover, each participating Petron station is said to guarantee at least one winner from the 1,680 names that will be drawn from this contest.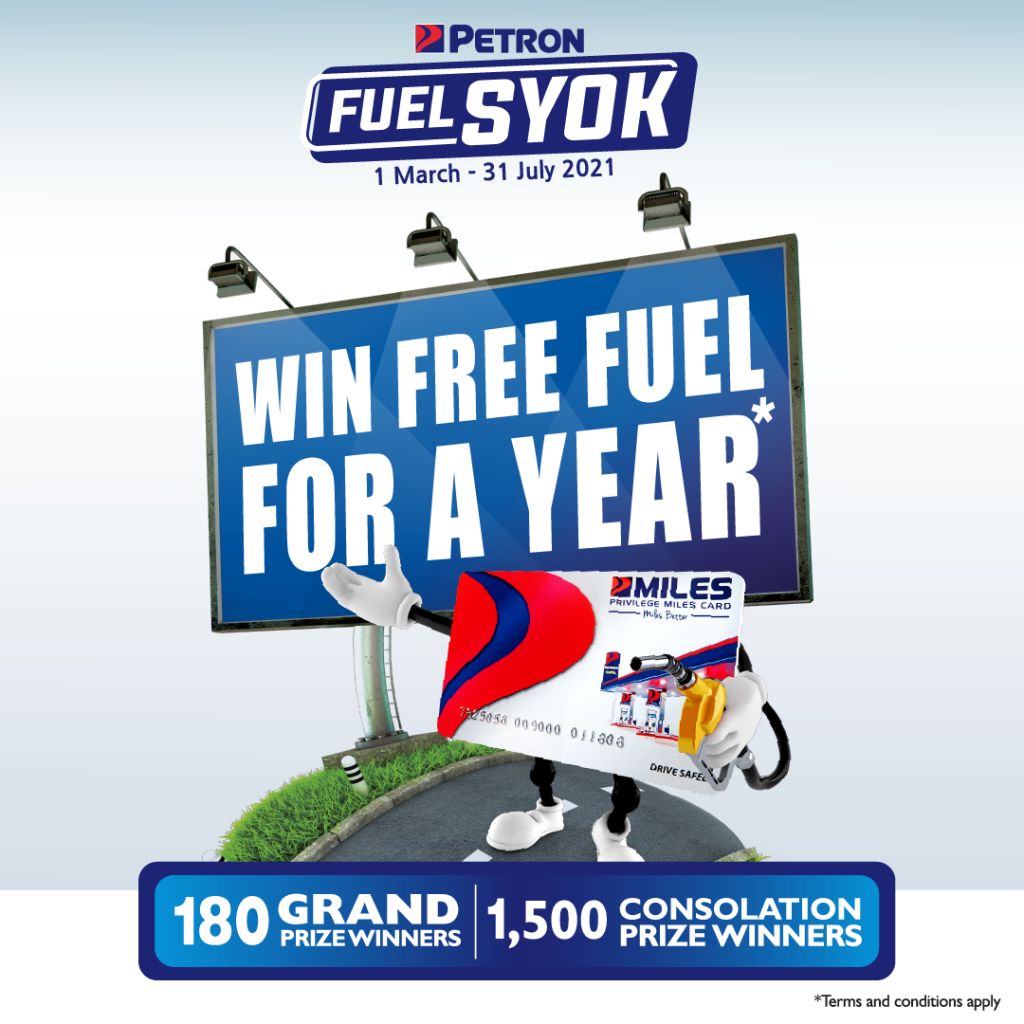 According to Choong Kum Choy, Petron Head of Retail and Commercial Business, this initiative is focused on helping the communities where Petron is part of. "We are proud to partner with our dealers on this initiative to help our customers during this time," he said.
"We are constantly thinking of ways to ease some of the burdens of our customers given that we are still in the middle of a pandemic. We hope that through this promo, we can make life somewhat easier by giving them one less thing to worry about," said Abdullah Adil Bin Mohd Akhir, dealer of Petron NKVE KL-bound station. 
"This is also our way of saying thank you for their support and loyalty throughout the years," added dealer, Noraini bt Daud from Petron Kuchai Lama.
For more information regarding this contest, visit www.petronmiles.com.my and Petron's social media platforms at Facebook @PetronMalaysia, Twitter @Petron_Malaysia and Instagram @petron_malaysia.