Motorsports
Vios Sprint Cup and Vios Enduro Cup now introduced by Toyota Gazoo Racing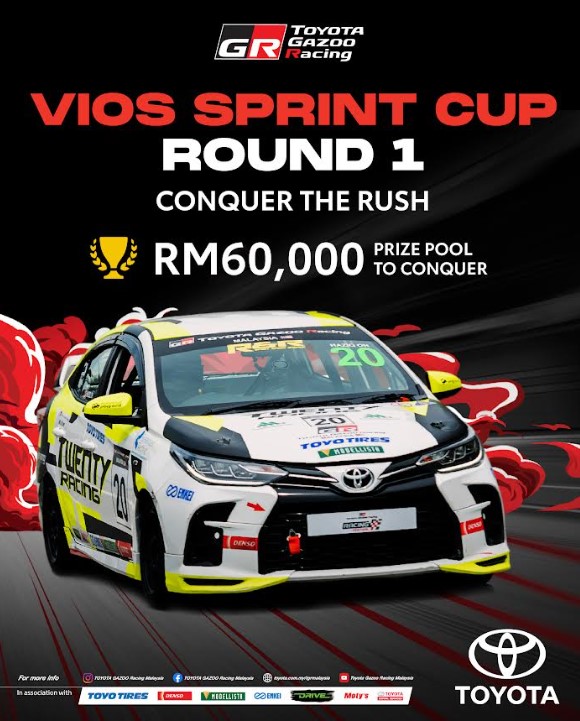 With the Vios Challenge already underway in the fifth season of the Toyota Gazoo Racing Festival, UMW Toyota Motors are now introducing the Vios Sprint Cup and Vios Enduro Cup. The Vios Sprint Cup and Vios Enduro Cup will be offering a total of five races to make it a total of 11 races for Toyota this 2022.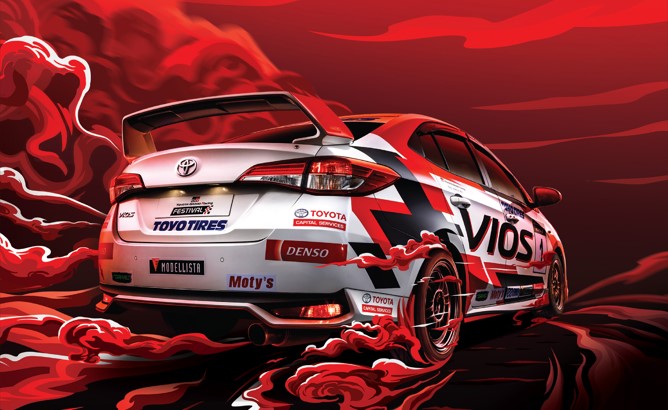 The Vios Sprint Cup is run independently of the Vios Challenge, and will feature two rounds within the Malaysia Championship Series (MCS) with each round offering two races. The Vios Sprint Cup will also retain the format of a one-make series as in the Vios Challenge, to ensure a level playing field where the emphasis will be on race craft, driving skills and experience.
The first round of the Vios Sprint Cup starts on the 20th of May and will last for 3 days. The second round of the race will be in July. Both rounds of the Vios Sprint Cup are held at the Sepang International Circuit. Meanwhile, the Vios Enduro Cup season finale will coincide with prestigious Sepang 1000KM Endurance Race (S1K) in November.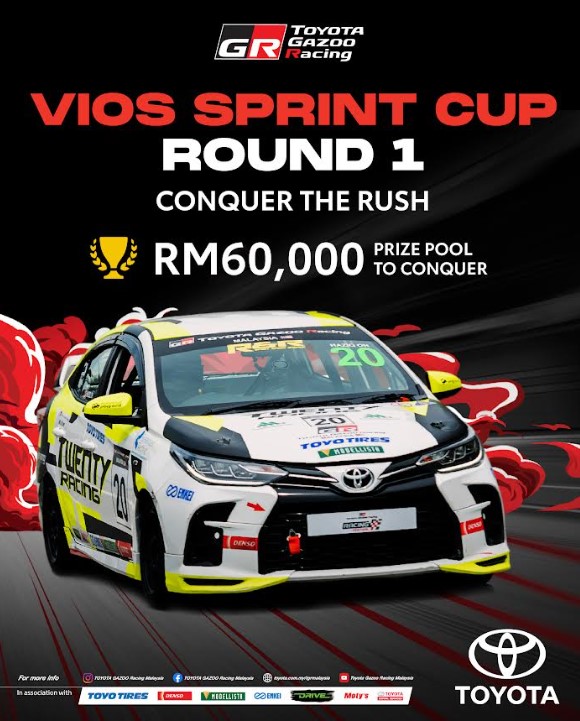 For the Vios Sprint Cup, there will be a total of 26 cars on the grid with 2 drivers in each one. The drivers for each vehicle are picked at random through various categories – professionals, amateurs, celebrities and rookies. Similar to how the Vios Challenge was, the drivers will come from four different classes which include Super Sporting (professionals), Sporting (amateurs), Promotional (celebrities) and Rookies (young and new drivers). We might get to see some interesting and exiting combination of drivers.
The Vios Sprint Cup will be offering prizes adding up to RM60,000 for each round. The overall champion in each of the two races stand to win RM10,000 cash, followed by RM8,000 for the first runner up, RM6,000 to the third-place winner, and RM4,000 and RM2,000 for the fourth and fifth place winners respectively.
As for the Vios Enduro Cup, it will only be held in November. Drivers will be competing against each other across 181 laps of the Sepang International Circuit. This is over nine hours of racing and have a total length of 1000km. This race will really test the driver's endurance on the track.