Motorcycles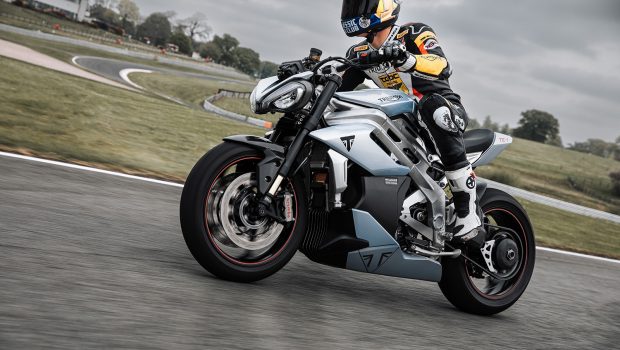 Published on July 14th, 2022 | by Aaron Fernandez
0
Triumph announces completion of their Triumph TE-1 electric project
Triumph Motorcycles have announced the completion of their latest project, the Triumph TE-1 electric motorcycle. The company have just released the prototype of this new motorcycle, and these are the results.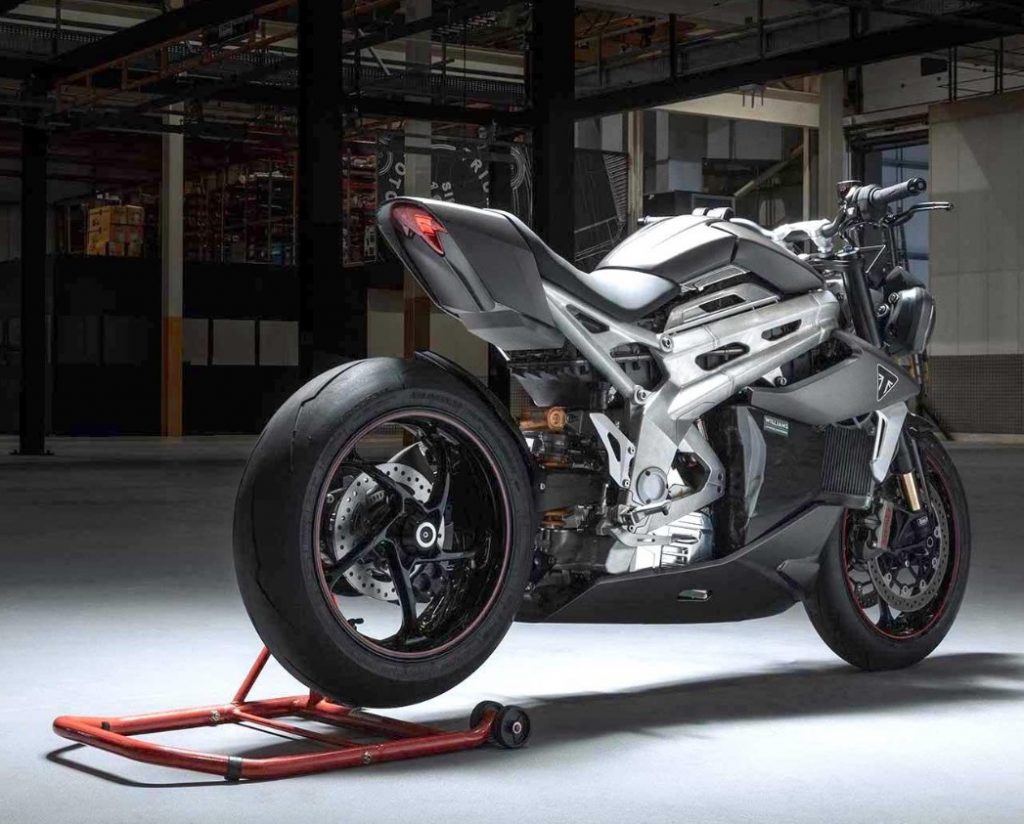 The unique collaboration between Triumph Motorcycles, Williams Advanced Engineering, Integral Powertrain Ltd, and WMG, University of Warwick, funded by the Office for Zero Emission Vehicles through Innovate UK, was set up to create ground-breaking developments in specialist electric motorcycle engineering and innovative integrated technology design.
The extensive live testing programme, which involved numerous assessments of the bike's performance on the rolling road, as well as on track, provided vital direction into the final set-up and calibration of the TE-1 prototype demonstrator, which has now delivered on all of its targets and objectives.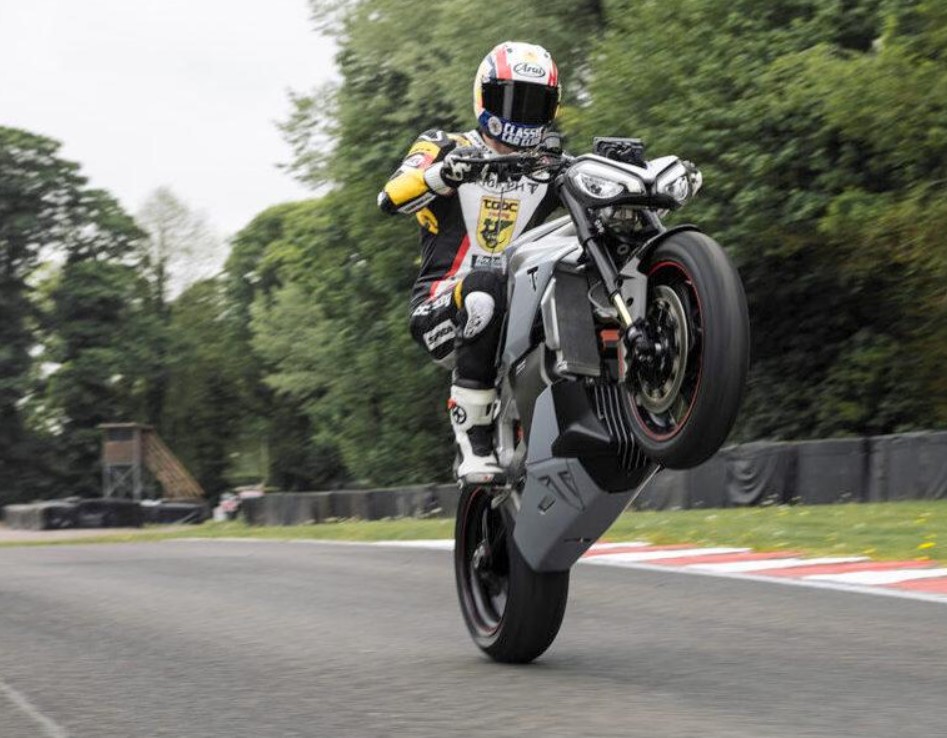 The live testing phase of the Triumph TE-1 exceeded it expectations. The battery range and performance of the motorcycle will be ground-breaking for the future of motorcycles. Thanks to the great success of the prototype, Triumph Motorcycles have a bright future ahead of them.
Going more in-depth about the battery life, The Williams TE-1 project has an incredible 161km / 100mile range, based on official testing and projections.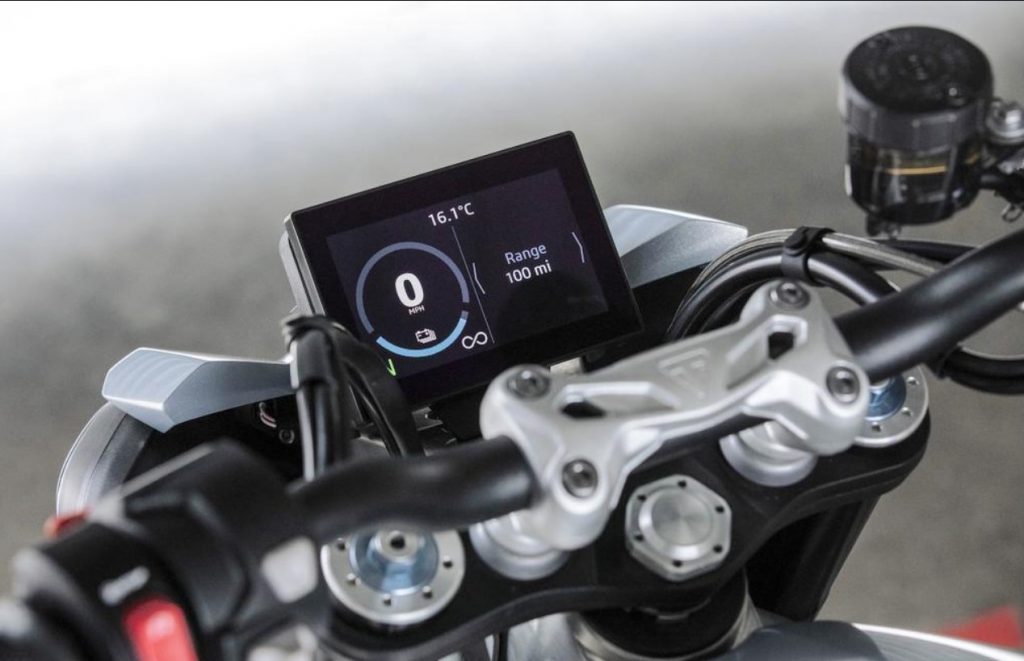 Regenerative braking has been successfully implemented for TE-1, with scope for further optimisation, as well as greater efficiencies in the motor generator unit and transmission, which could improve the range further for the future of Triumph electric motorcycles.
With a level of performance similar to the current Speed Triple 1200, the TE-1 prototype delivers an impressive 130kW (177PS / 175bhp) peak power, as well as peak torque of 109Nm (80 lb-ft), for instant responsiveness, smooth controlled power all the way up through the rev range, and a completely exhilarating ride.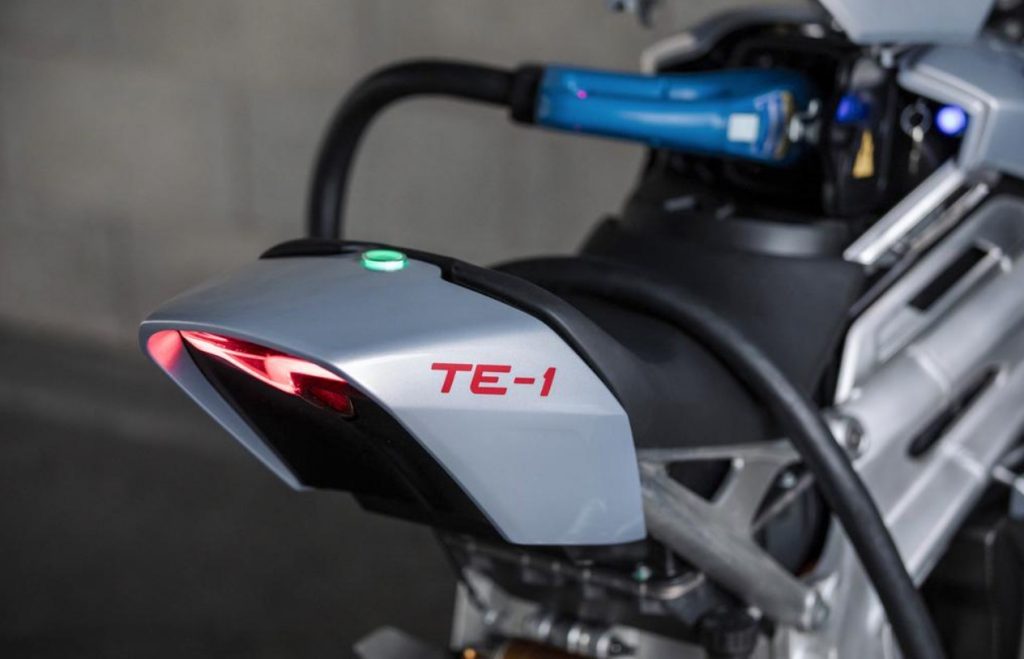 The TE-1 has also achieved an incredible standing start acceleration official test result of 3.6 seconds 0-60mph and 6.2 seconds 0-100mph.
According to the team responsible for the TE-1 project, the performance of the motorcycle could be further enhanced with improvements made to the traction control system and front wheel life control. The possibilities for the TE-1 are far and wide.
Advances in battery and charging technologies that have been developed as part of the Triumph TE-1 project, in collaboration with Williams Advanced Engineering (WAE), have resulted in a game-changing 20-minute charge time (0-80%), successfully delivering against the ambitious targets laid out by Innovate UK, the government's research and innovation agency that supports business led R&D funding and UK business growth.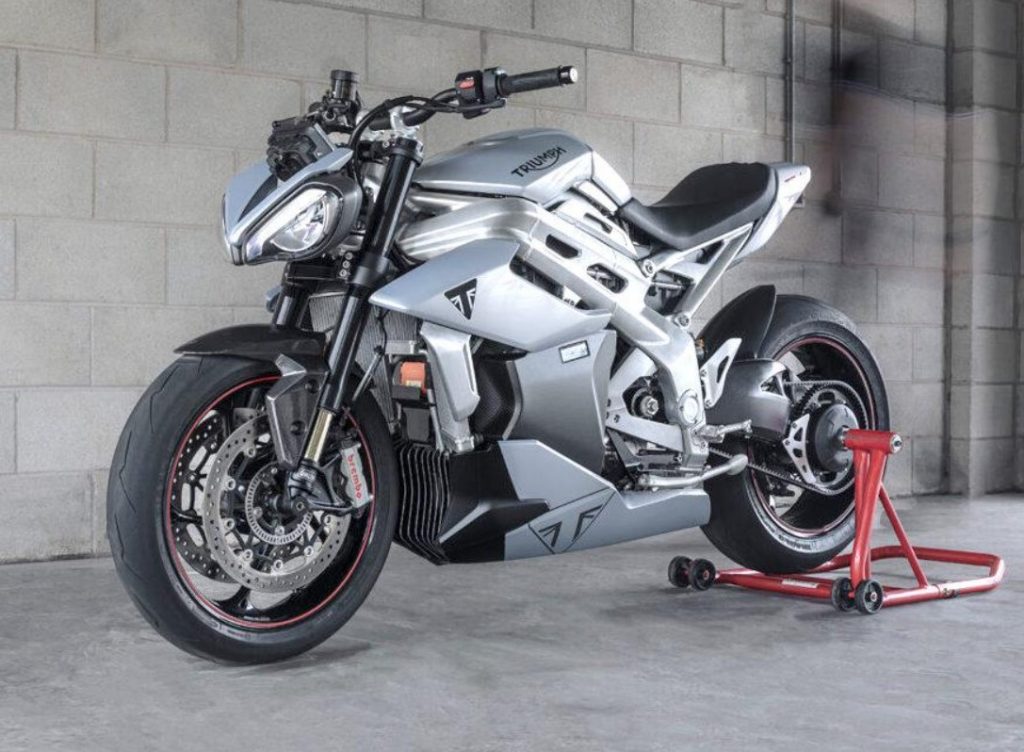 With an overall weight of 220kg (485 lb), the TE-1 prototype is lighter than the equivalent electric bikes available currently, by up to 25%, giving it an incredible power-to-weight ratio. Having a physical size and scale comparable to a Street Triple, but with the ergonomics, geometry and weight distribution of a Speed Triple, the TE-1 delivers a completely thrilling ride, while being confidence-inspiring, nimble and compact.