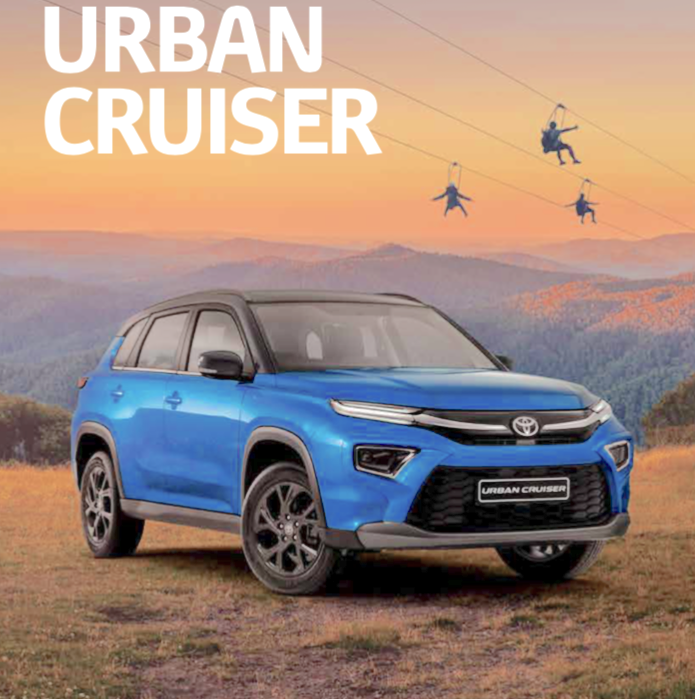 Toyota Urban Cruiser looks like the Corolla Cross but its smaller in size.
This brand new Toyota model is for India and its surrounding nations and of course ASEAN markets like Malaysia, Thailand and Indonesia.
Meet the Toyota Urban Cruiser Hyryder. Interestingly, this Toyota compact SUV and the Suzuki Grand Vitara SUV (which is not yet offered for sale in Malaysia by Naza Eastern) are both built in Toyota's factory in Karnataka, India and this Toyota utilizes a Suzuki platform and engines.
Now, a lot of effort had been put to differentiate the styling, although the basic shape and cabin architecture are shared with both vehicles.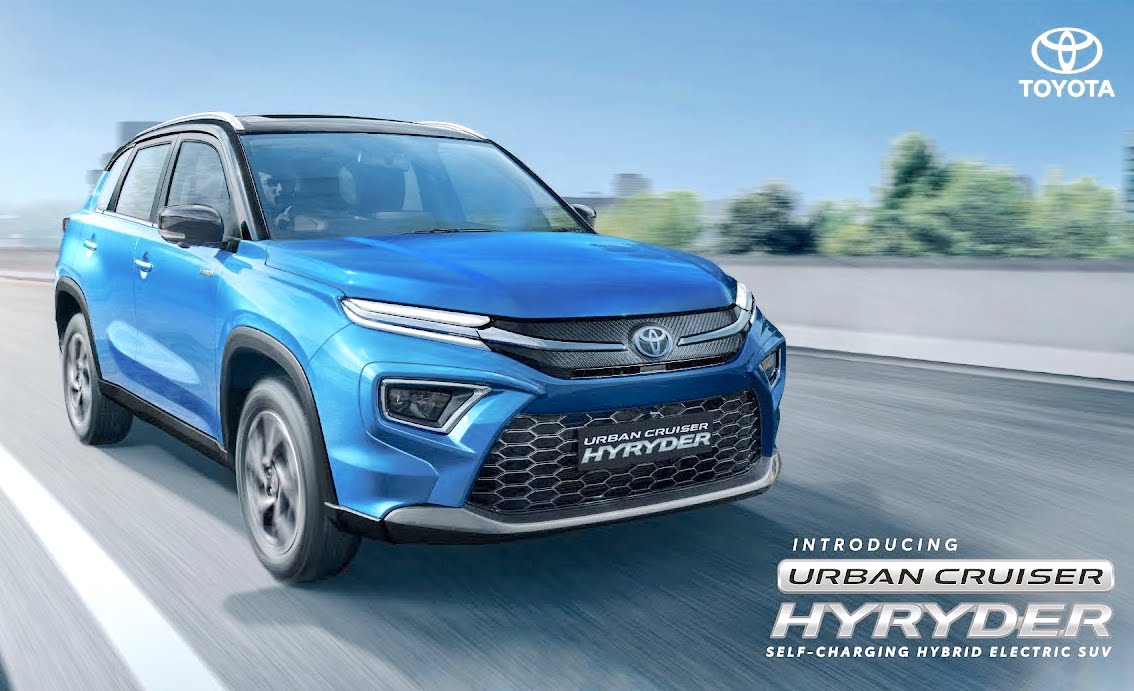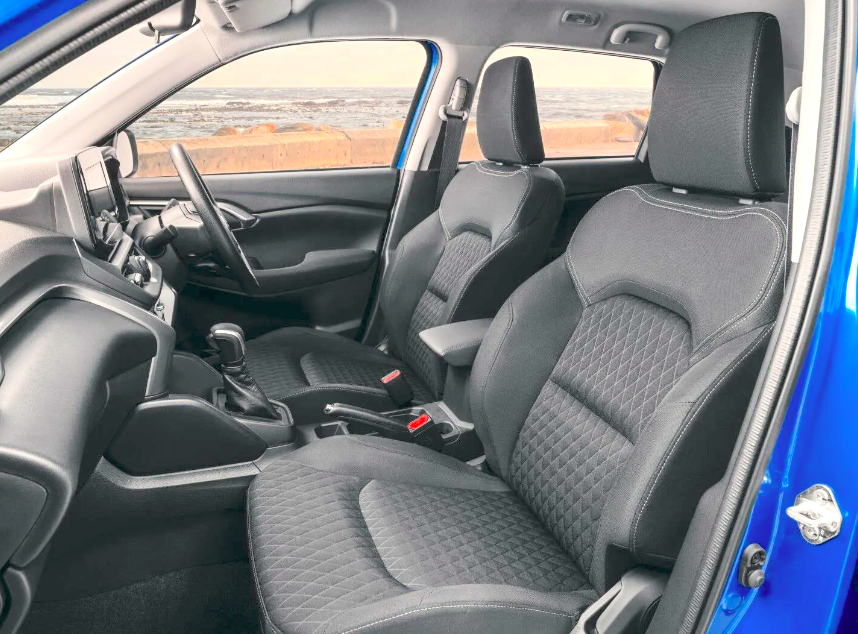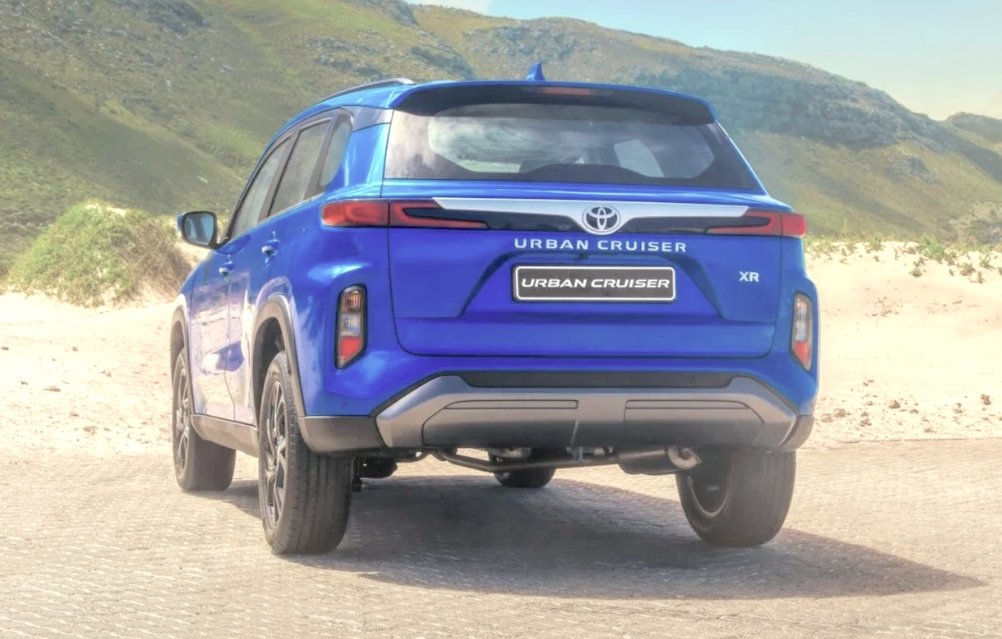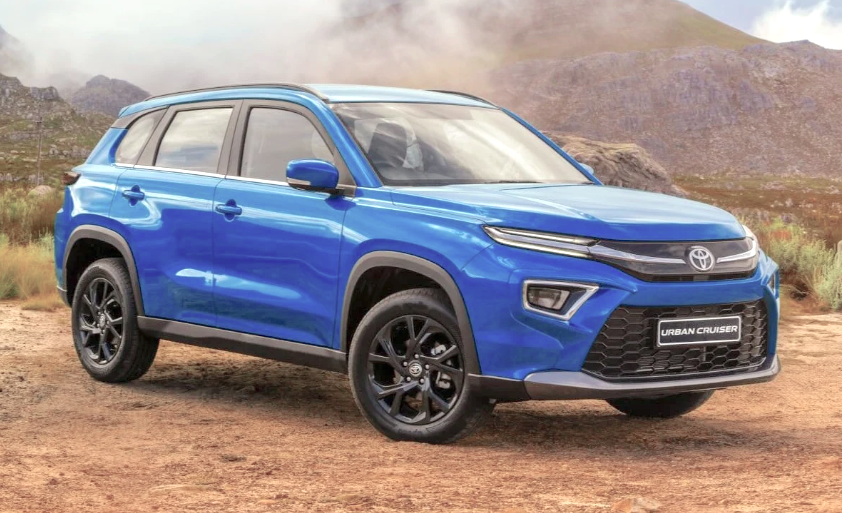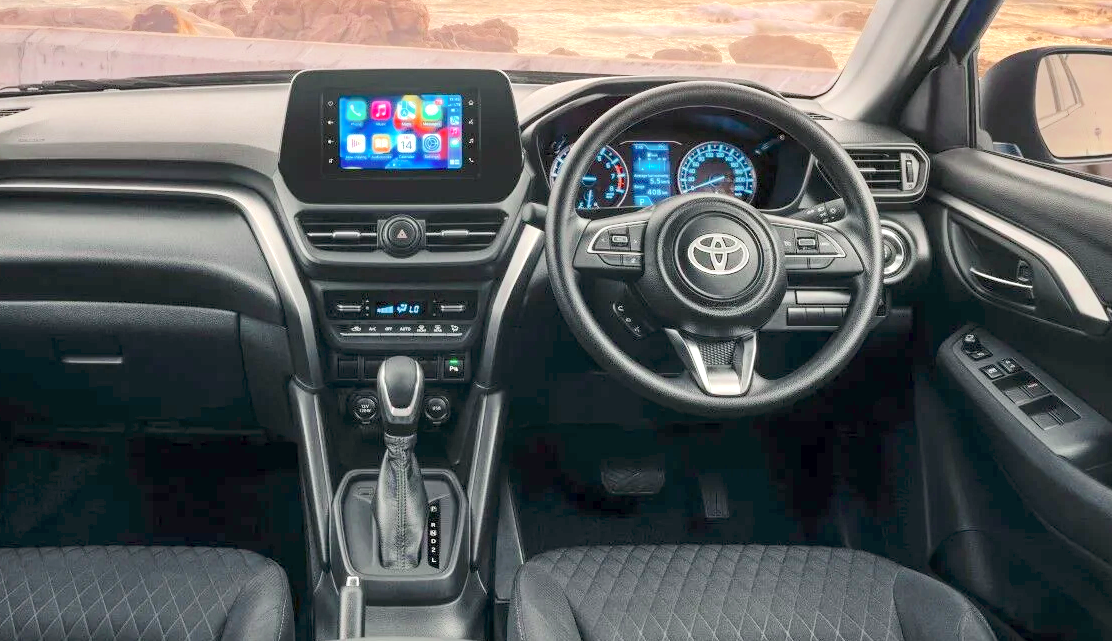 Meanwhile, the Toyota-Suzuki (Maruti) partnership plays a vital role as the Urban Cruiser Hyryder will also be offered with Maruti Suzuki's 1.5-litre K-Series mild-hybrid powertrain.
This engine produces 103bhp and 137Nm of torque and it is offered in India and the neighbouring nations with either a five-speed manual or a six-speed automatic gearbox.
This Urban Cruiser is based on the larger Suzuki Grand Vitara which is a cost-saving partnership which is not new for both car manufacturers
Toyota Urban Cruiser has less standard features than the seemingly-equivalent Suzuki models.
Toyota will provide auto climate control with rear A/C ventilation, a multi-function steering wheel, Hill Assist Control, Vehicle Stability Control and a touchscreen infotainment system with Android Auto and Apple CarPlay connectivity, as well as a reverse camera that is also linked to rear parking sensors which ASEAN buyers want.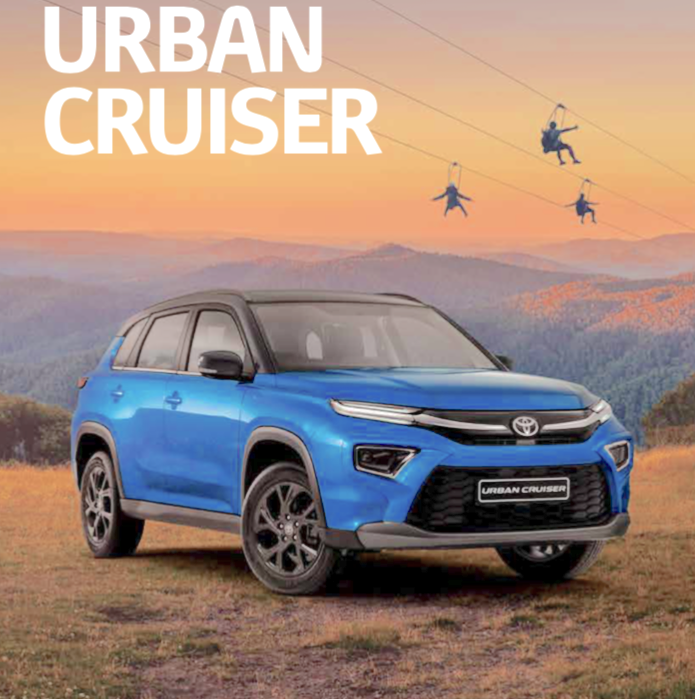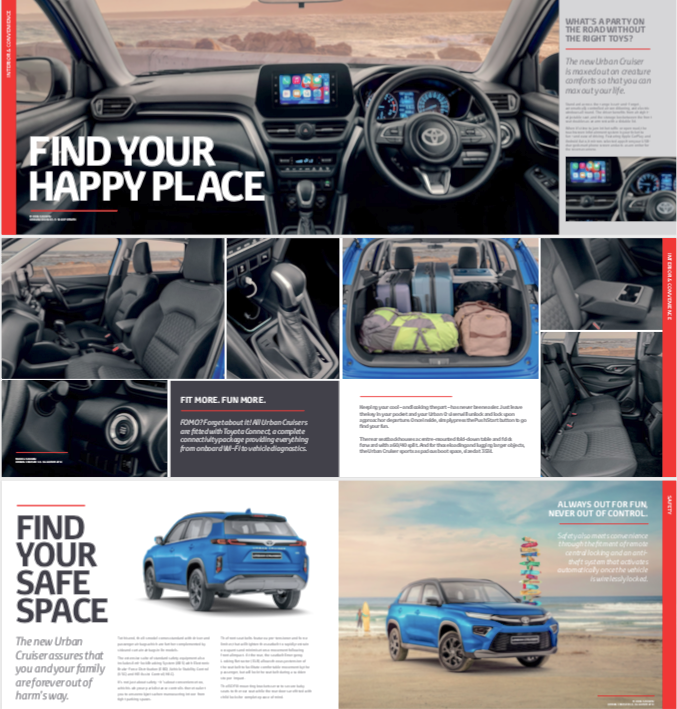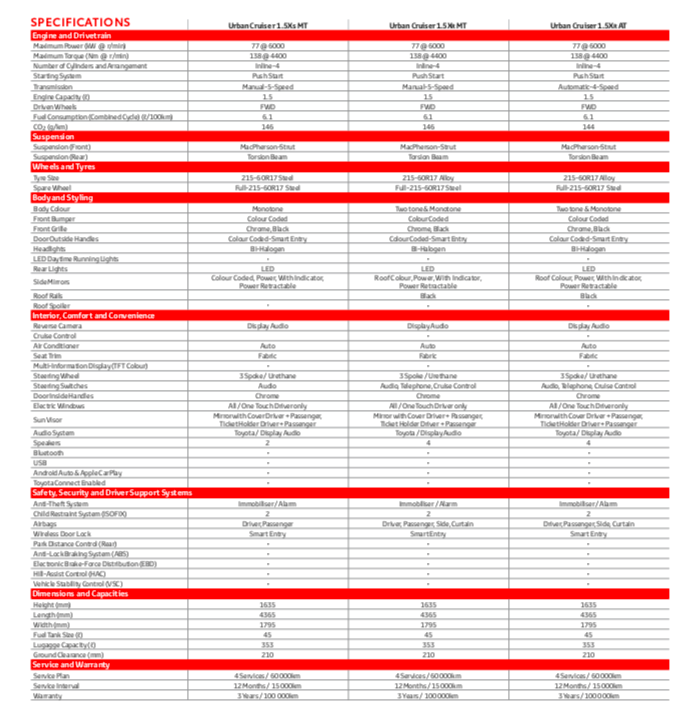 So, with the recent launch of the Urban Cruiser Hyryder in South Africa, it seems that Toyota wants to take this Urban Cruiser Hyryder into more markets.
It could arrive in Malaysia, right after an Indonesian launch as Toyota has large factories in Indonesia producing simple vehicles for the lower middle class segment, which means it will be compete with Daihatsu, Honda and also Hyundai in Indonesia and also Malaysia.
With the larger and better equipped Corolla Cross selling very well in Malaysia, this will be positioned just below with a possible attractive selling price of just below RM98k