Automotive
News
Toyota Innova 2023 Model Teased Online Before Unveiling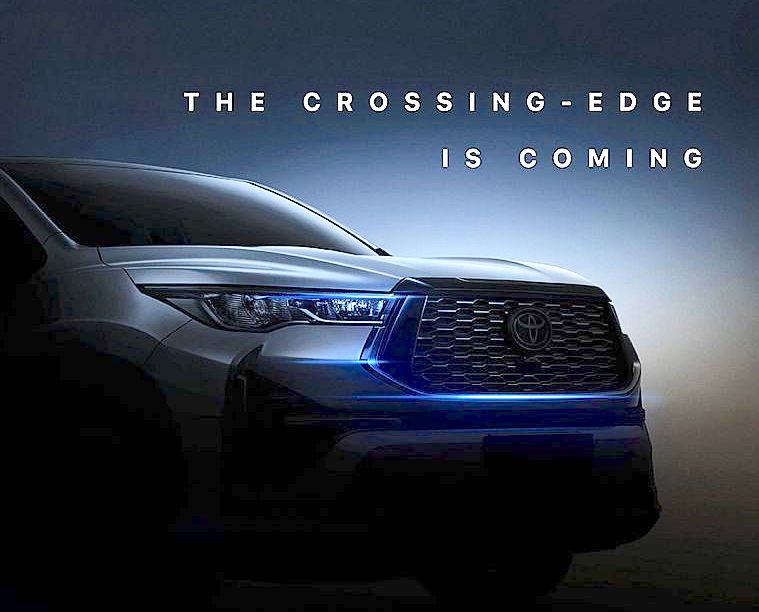 Toyota has an all new 2023 Toyota Innova coming to ASEAN nations very soon. A best seller for Toyota in ASEAN, the Innova is surprisingly NOT sold in mature car markets like Australia, New Zealand and even in in its home nation, Japan.
Some will ask why and we also wonder. Probably because Toyota already has a number of other people movers in Japan for sale, like the Noah and Voxy or maybe because the mature MPV buyer will not accept the classic 'Kijang' design language.
Meanwhile, this all new people mover looks very different right now and it seems that the new design is switching to a unibody FWD design.
Moreover, Toyota Indonesia, has just released the official teaser image of the all new 2023 Toyota Innova with the caption, "The Crossing-Edge Is Coming," and featuring a glimpse of the front end of the car with a sporty blacked out grille with sharper headlights on a car mostly the same shape as before.
Based on that, we can assume that the all new Toyota Innova will take more styling cues from the SUV and crossover models of the brand, like the Toyota Fortuner and Toyota Corolla Cross. That is probably also what inspired the new blacked out grille and the new headlights also appear to be LEDs too.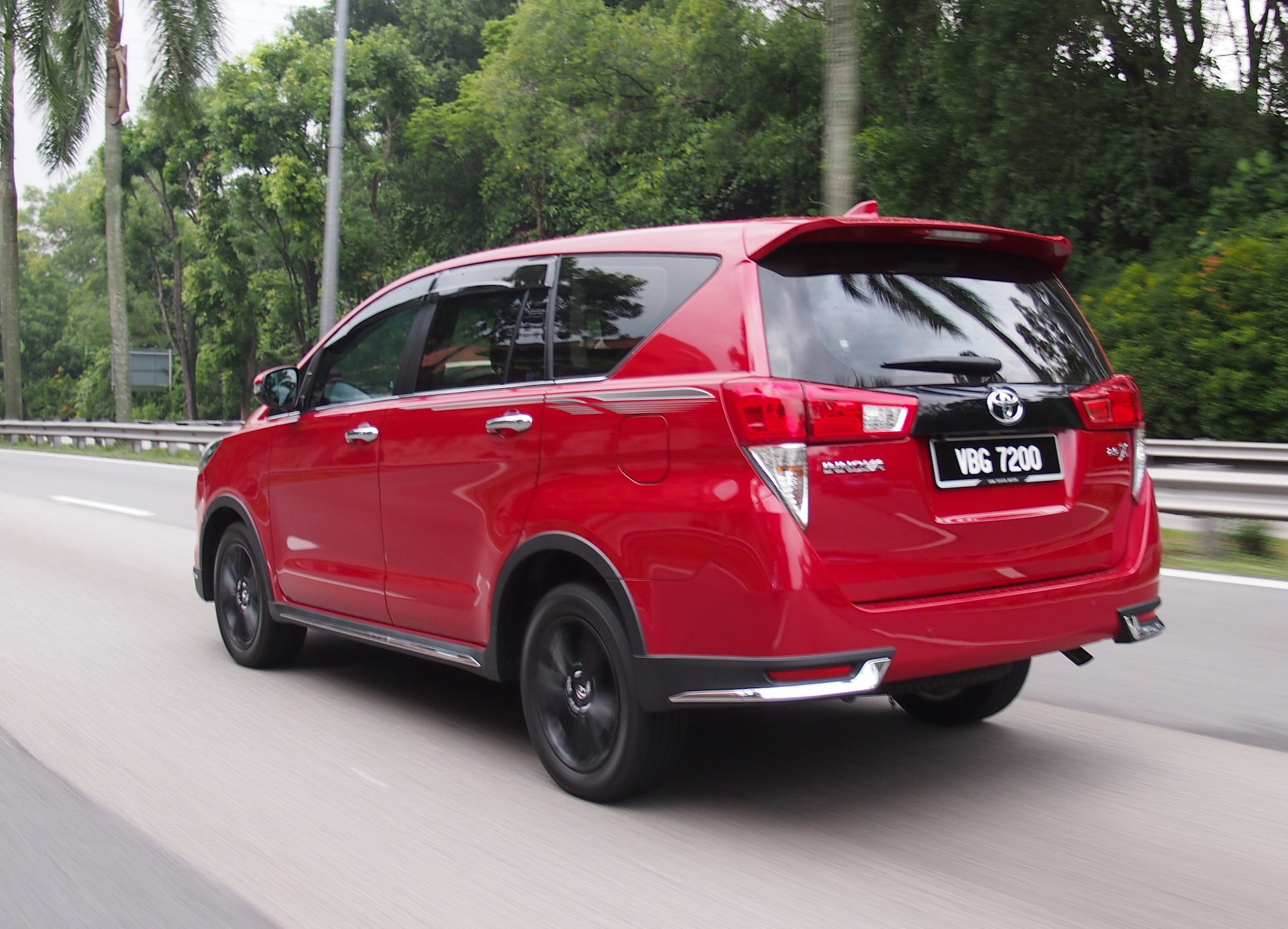 (Pictured above is the current outgoing Innova on sale in Malaysia)
On top of that, the new hood also now appears to have creases and a power-bulge design, another choice inspired by the brand's other models. The front bumper also looks completely redesigned although, we can't really see much from the picture but there is a slight black protrusion that could be a fake or real air vent.
Additionally, these blacked out regions on the front bumper also may house what may be LED fog lights. Aside from that, there is not much more for us to go off of as the remainder of what we can see are not visible. However, we can infer that the new 2023 Toyota Innova will still have good ground clearance and tall ride height.
One interesting point to note would be that the hood of the new 2023 Toyota Innova appears to be shorter than the current model, but that may just be light and shadow playing visual tricks on my eyes. However, if this is true, then that would suggest the car may switch to a unibody front-wheel drive (FWD) platform.
UMW Toyota in Malaysia has not shared a possible release date, instead Toyota Indonesia has started promoting its soon to arrive launch aggressively.