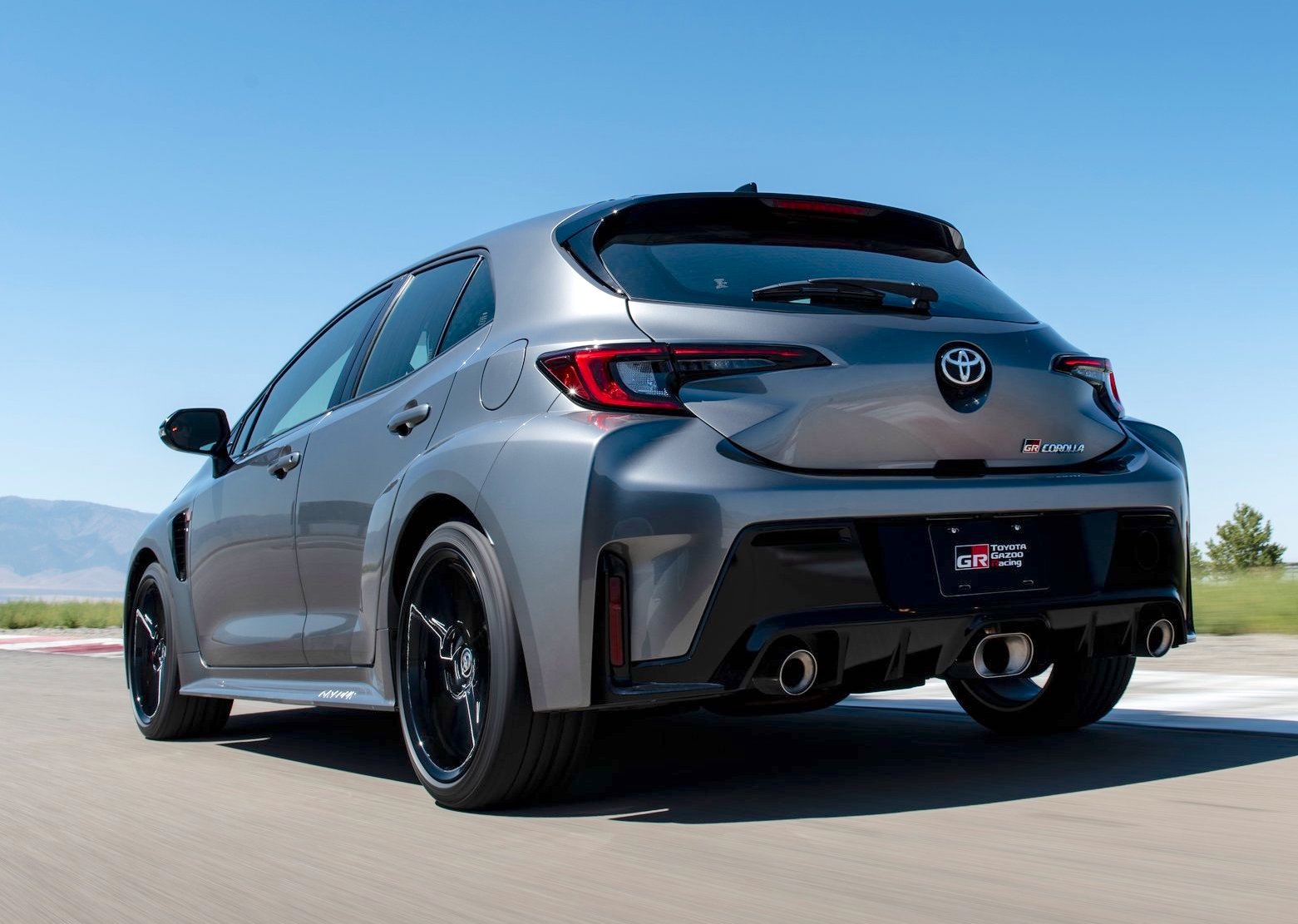 In April this year, news of a bigger and more intimidating GR compact hatch was announced. This was going to be the GR Yaris 'big brother' the GR Corolla.
The GR Corolla was to be equipped with the same exact engine used in the GR Yaris but with its output boosted.
This engine being the same 1.6-litre G16E-GTS 3-cylinder engine with 12 valves and a single-scroll ball-bearing turbo paired with a 6-speed intelligent manual transmission (iMT).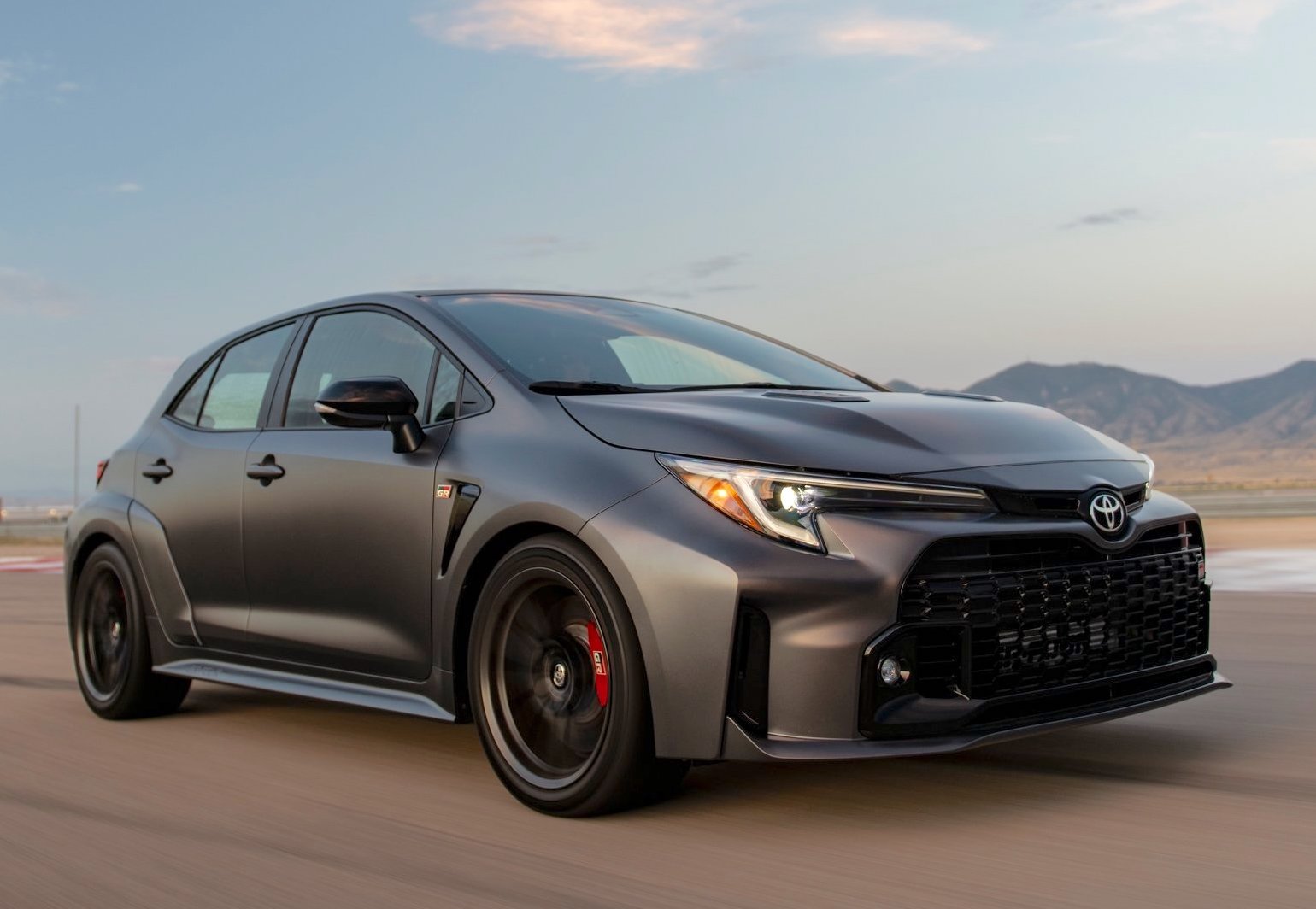 Well in promised to deliver 304PS at 6,500 rpm and an impressive 370Nm of torque between 3,000 and 5,500 rpm.
The GR Corolla was going to be exclusively available with an intelligent Manual Transmission (iMT), GR Corolla's short throw shifter and moderately tuned clutch keep drivers engaged with hands-on thrills.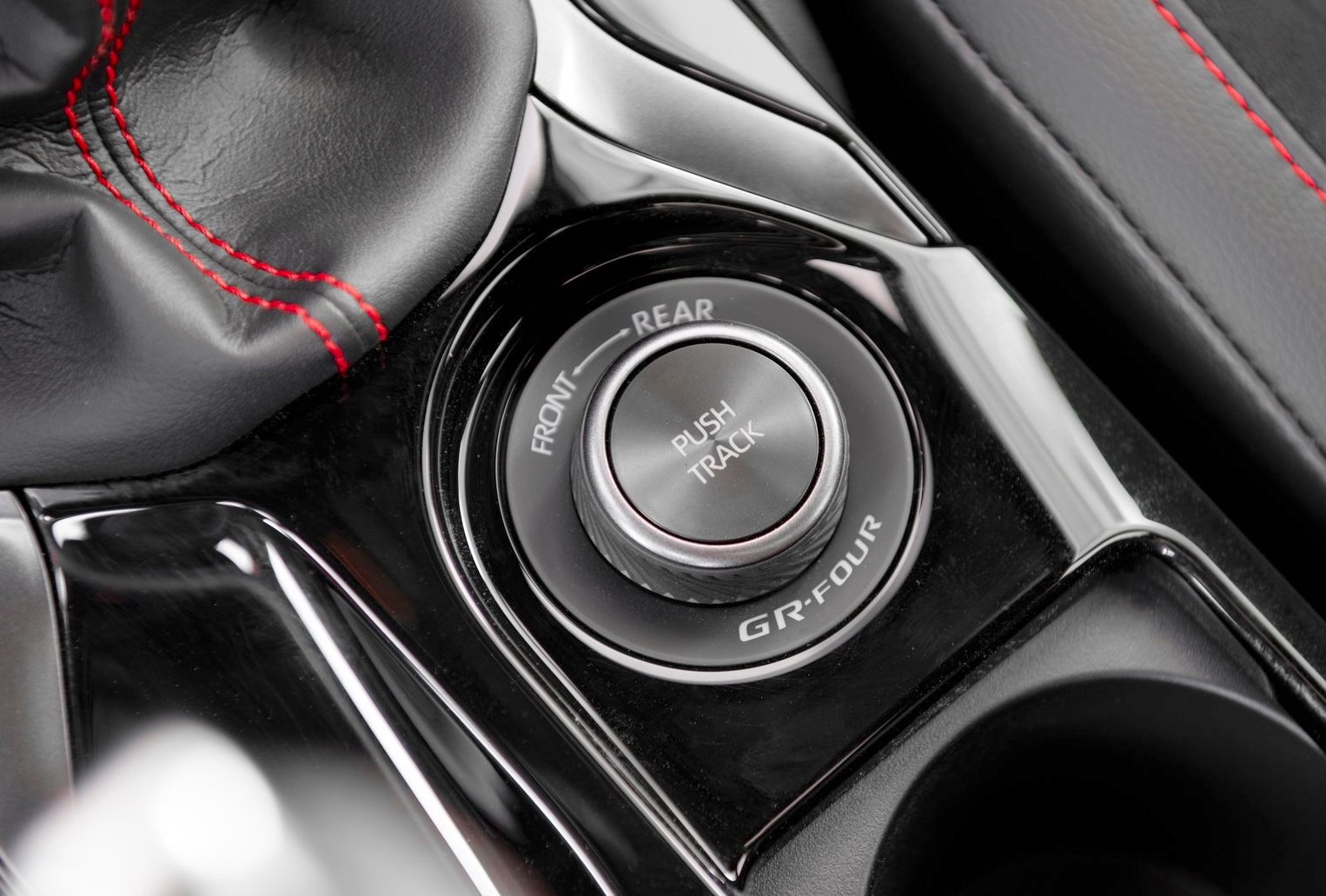 iMT is off by default for drivers who prefer finding the rev on their own but is easily turned on by the push of a button to the left of the steering wheel.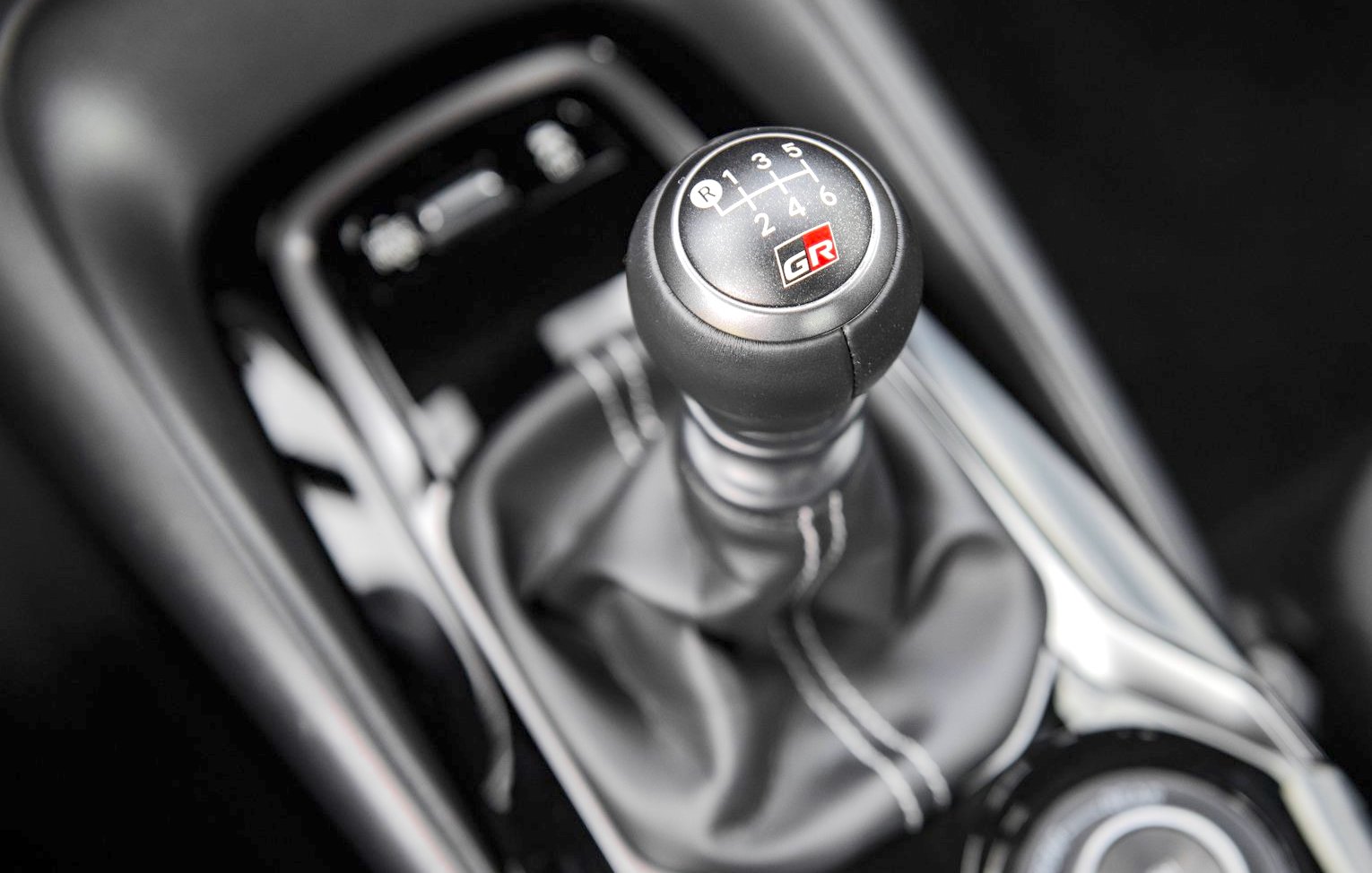 For further responsiveness customizations, Eco, Sport, Track and Custom drive mode selector comes standard on all grades.
Toyota's GR-FOUR All-Wheel-Drive (AWD) drivetrain brings rally-inspired engineering to the GR Corolla.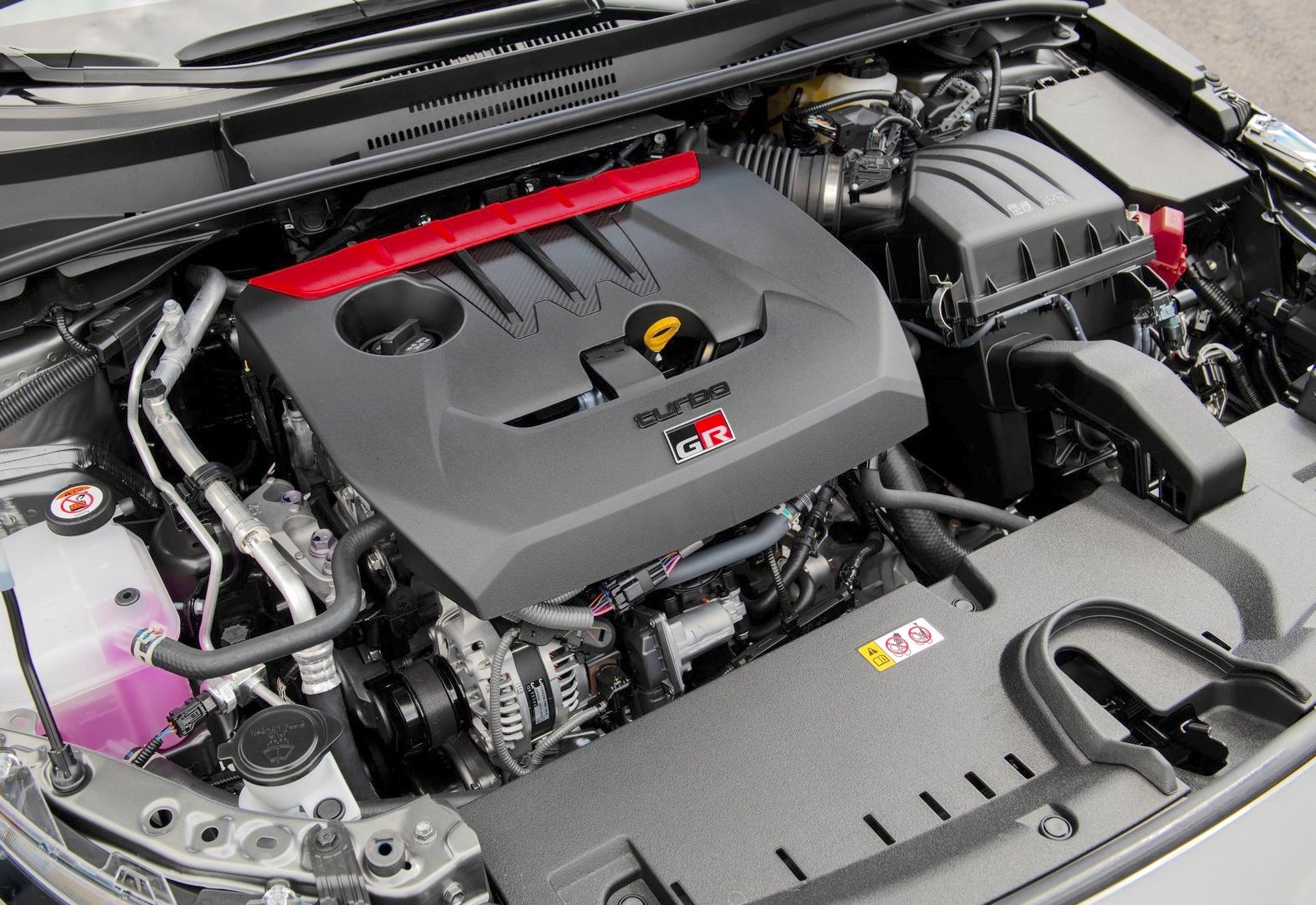 With the twist of a dial or a push for Track mode, drivers can adjust the GR-FOUR system to fit a variety of road conditions and driving styles with 60-40, 50-50 or 30-70 torque distribution to the front and rear wheels.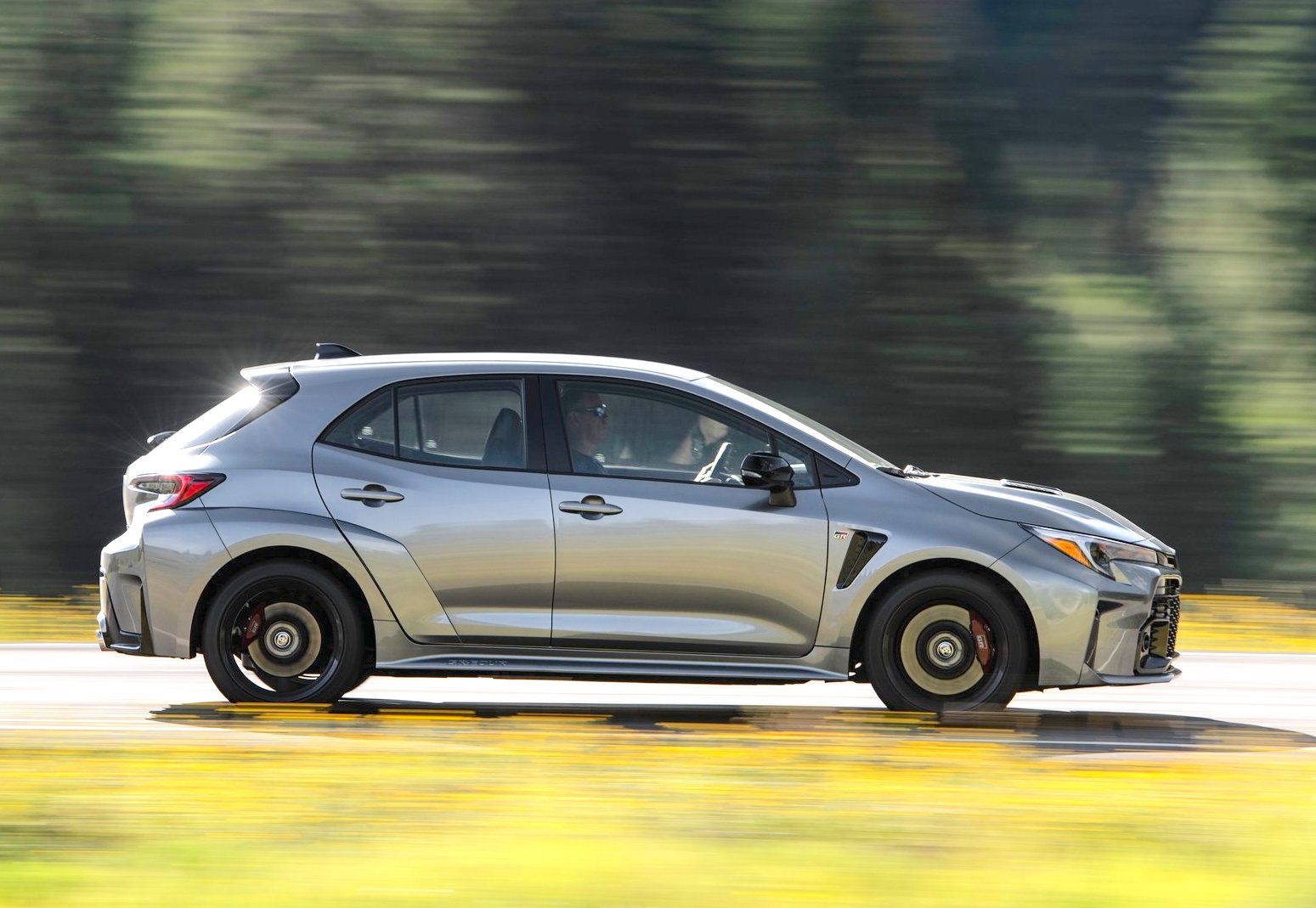 The GR Corolla is built on Toyota's GA-C platform, with enhanced frame reinforcements developed specifically for GR Corolla at the GR Factory at Toyota Motomachi plant.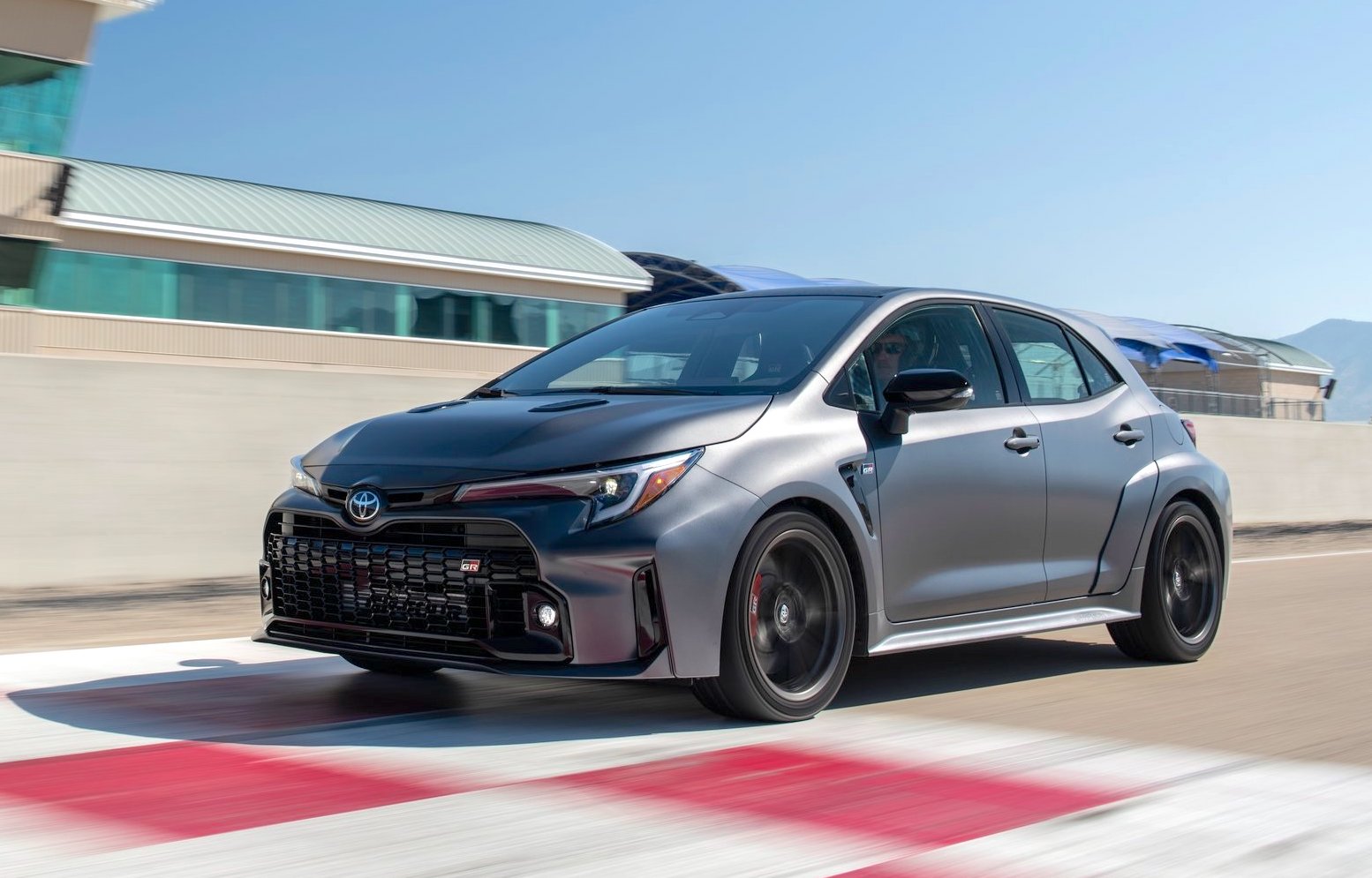 Available Core grade colors include Ice Cap, Black and Supersonic Red, all paired with a color keyed roof and rear lip spoiler, GR-FOUR stamped side rockers and wide-fender flares. On the inside, seating for five will come with GR-logoed fabric sport seats.
The Circuit Edition will be a limited-run model available for 2023 only. Standard colors are Ice Cap, Supersonic Red and Heavy Metal with the same GR-FOUR stamped side rockers and wide fenders as the Core grade.
It adds a forged carbon fiber roof, vented bulge hood, a sporty rear spoiler, Brin-Naub® suede and synthetic leather-trimmed trimmed sport seats with red accents and a leather wrapped MORIZO signed shift knob.
We are not very sure if the Toyota GR Corolla will make it to Malaysia. Bookings are already rolling in and Toyota are already using a lottery system to determine who gets the first batch of cars.