Automotive
News
Toyota bZ4x Is The First Of Its Emission Free Vehicles
Toyota Accelerates Decarbonization Efforts in Malaysia with Multi-Pathway Strategy and the introduction of the bZ4x EV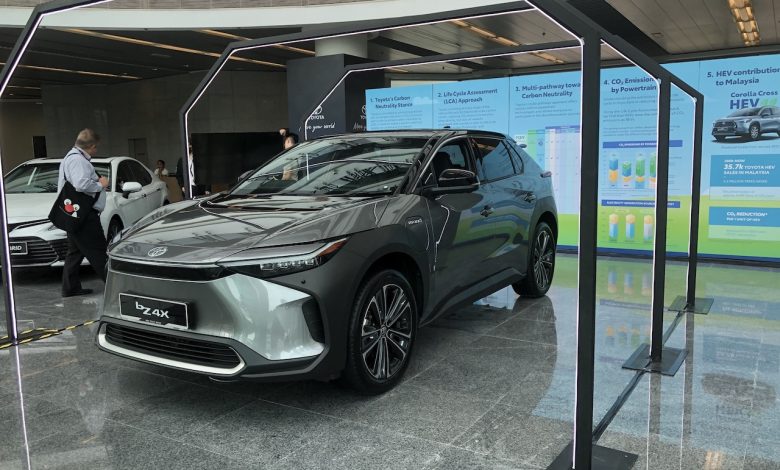 Toyota, the renowned Japanese automaker, is taking major steps to decarbonize local roads in Malaysia by presenting a multi-pathway strategy to provide the best solution for the country's sustainable needs.
As one of the most successful automotive brands globally, Toyota is committed to quality, safety, and sustainability, and has now reaffirmed its pledge to decarbonize Malaysian roads.
Toyota's multi-pronged approach includes a focus on Malaysia's goal to become carbon-neutral by 2050, not just in the country but also in many other nations.
The brand aims to ensure quality for all Toyota owners and has registered sample units of the Toyota bZ4X under its Beyond Zero strategy for evaluation by its technical team, as well as government and private stakeholders working towards low carbon personal transport solutions in Malaysia.
The company's recent handover of five hydrogen-powered Toyota Mirai units to Sarawak's SEDC Energy and the state's Premier demonstrates Toyota's commitment to supporting the hydrogen economy in the region.
Additionally, the brand's manufacturing subsidiary Assembly Services Sdn. Bhd. (ASSB) plant in Bukit Raja, Selangor, currently assembles the Toyota Corolla Cross Hybrid electric vehicle (HEV), bZ4X battery electric vehicle (BEV), and Mirai, showcasing Toyota's commitment to offering the best-fit-for-purpose solution for Malaysian customers.
This is why Toyota's Shah Alam office recently hosted an exhibition showcasing the company's multi-pathway strategy towards carbon neutrality. The display included a Toyota bZ4X and a cut-away of the Toyota Hybrid System.
Toyota recognizes that Hybrid Electric Vehicles (HEVs) are the most practical and cost-effective solution for Malaysians today, promising immediate carbon reduction without compromising long-distance driving practicality and peace-of-mind usage.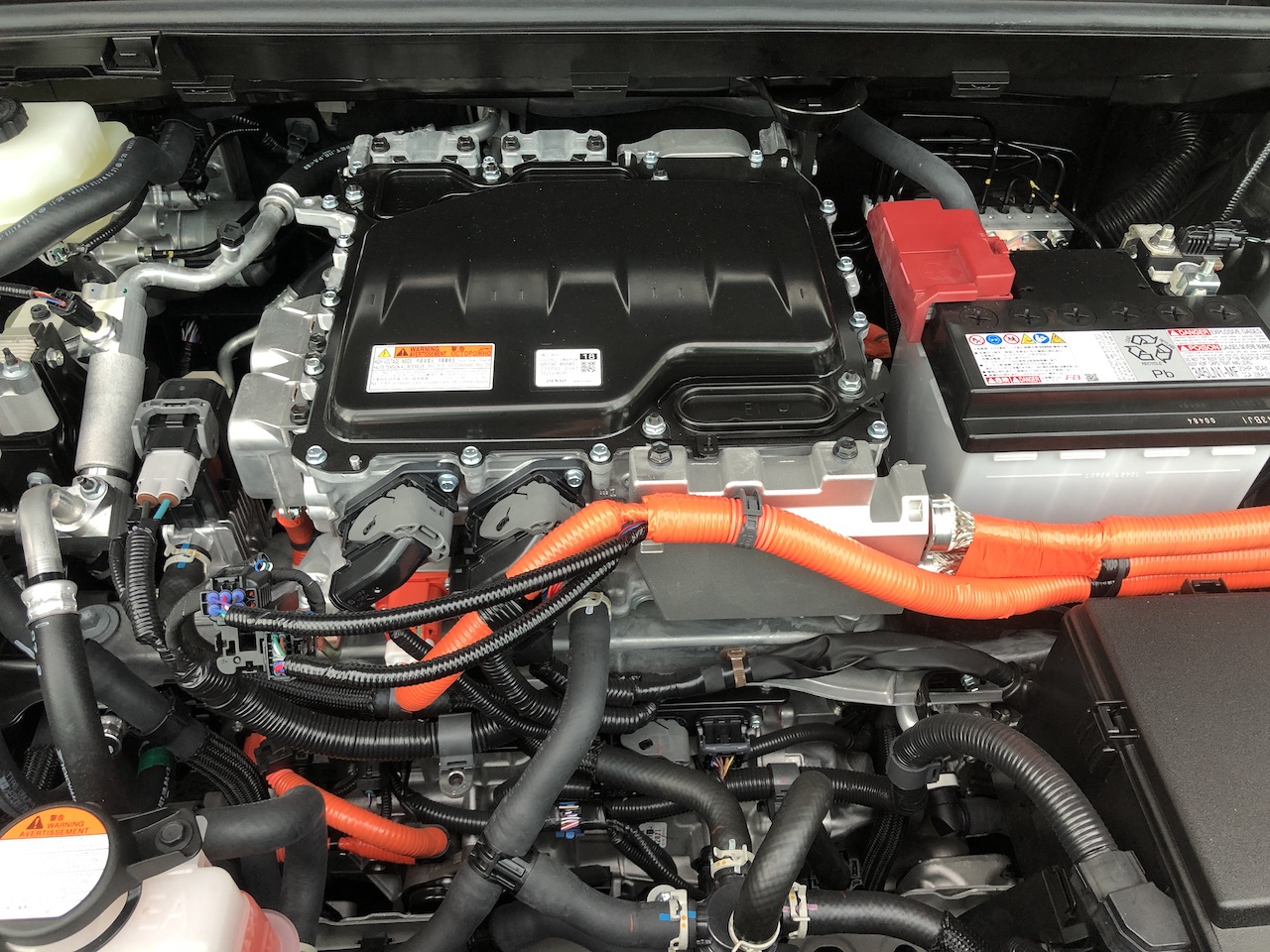 Moreover, the company recognizes that BEV technology will also become a crucial part of achieving carbon neutrality.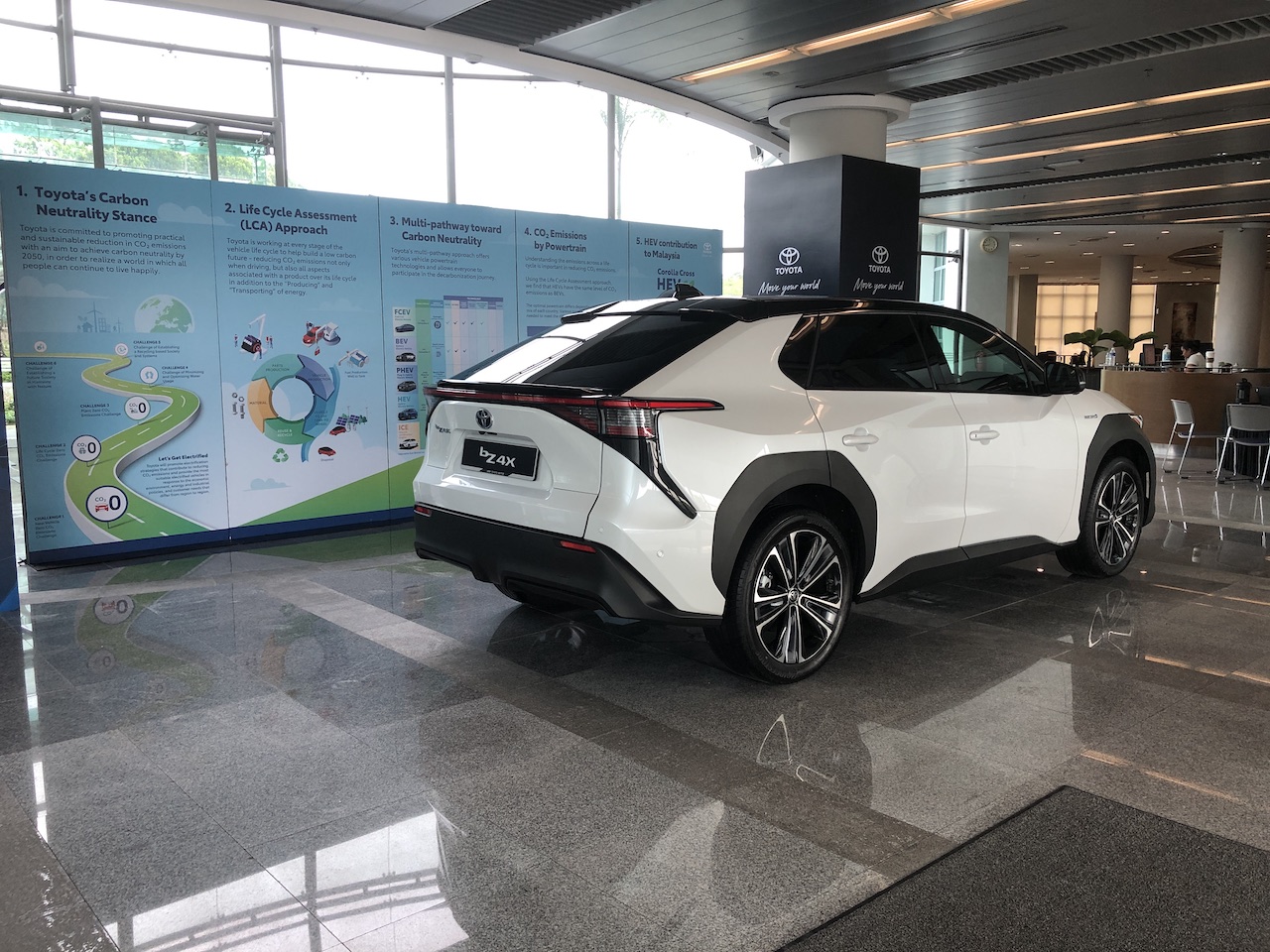 With a presence in over 170 countries worldwide, Toyota understands that the needs of its customers vary greatly and that the availability of clean renewable energy differs from place to place.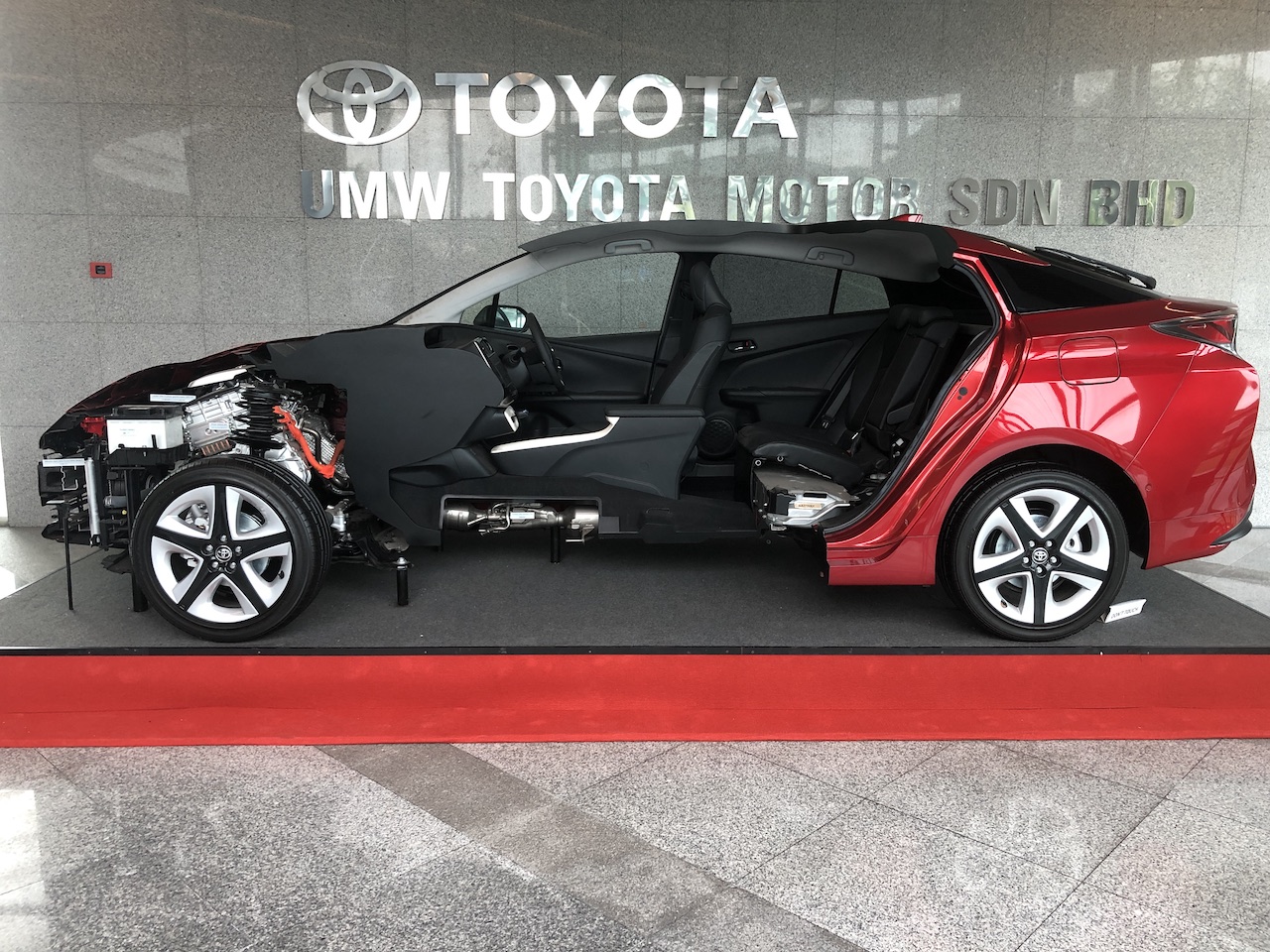 The company is committed to not abandoning any customer group in its efforts to achieve carbon neutrality by 2050.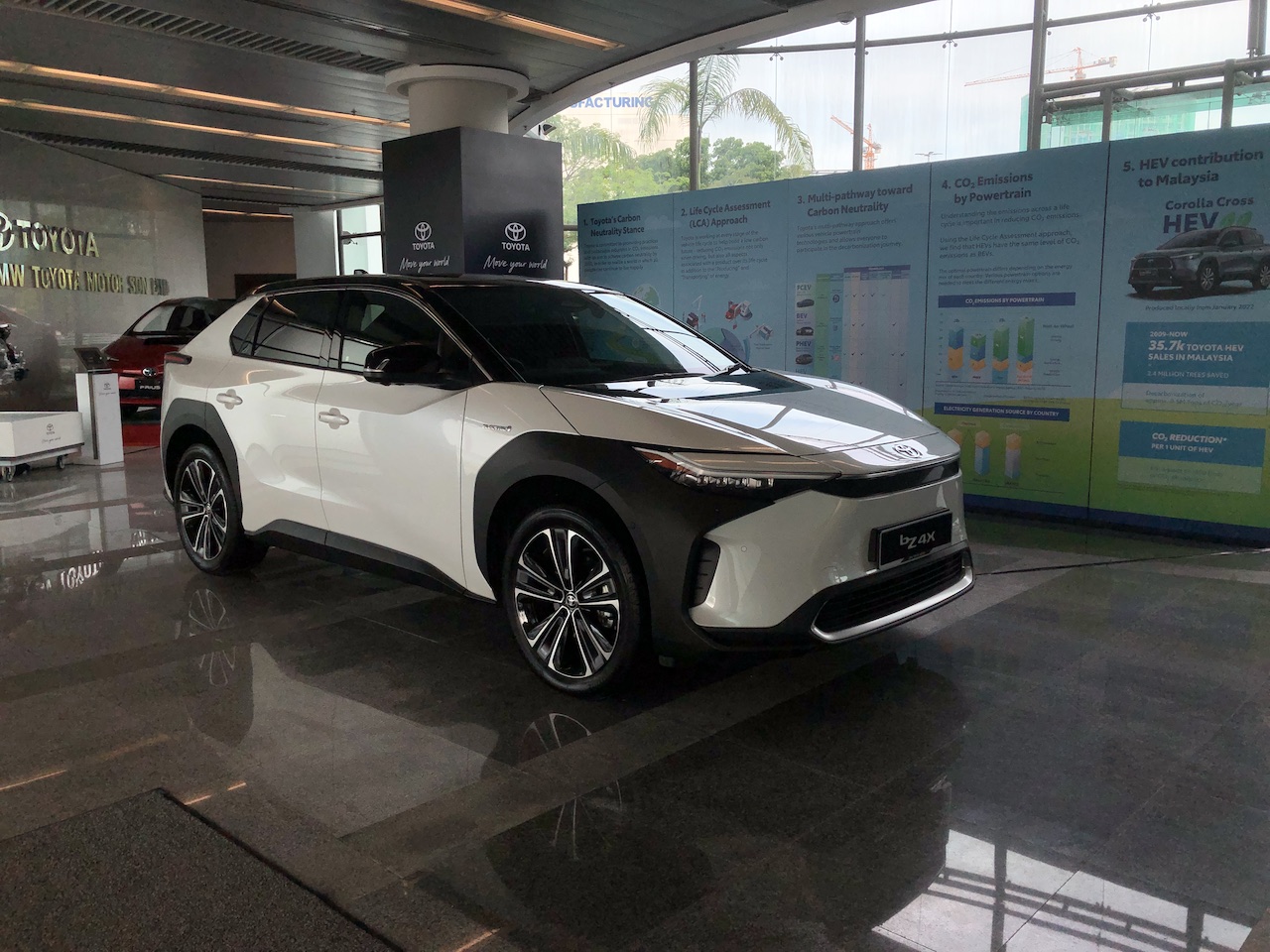 Meanwhile, UMW Toyota President Datuk Ravindran K stated that Toyota customers come from diverse backgrounds, and the brand aims to provide choices that allow customers to determine which green solution best suits them. Toyota will continue to evaluate different options and introduce them as appropriate.