Automotive
News
Toyo Proxes Sport 2 Tires in Malaysia In 31 Sizes
Proxes Sport 2 rubbers arrives to keep your powerful ride grounded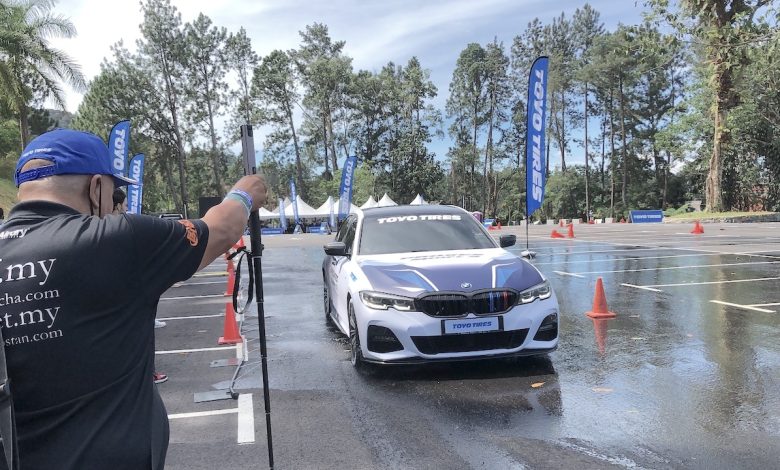 Discover the cutting-edge technology and superior innovation of Toyo Tires' latest offering which is this Proxes Sport 2.
Available for sale in Malaysia, these high-performance tires are designed to keep thrill-seeking drivers securely on the tarmac, offering unrivalled control and safety. Read on to learn more about this groundbreaking product.
Toyo Tires Malaysia recently unveiled the second generation of their immensely popular performance tire, the Proxes Sport 2. The launch event, held at the Awana Hotel to showcase the tire's exceptional capabilities and solidified its position as a game-changer in the industry.
For daring road enthusiasts who frequent the Karak highway and Genting Highlands, upgrading to the Proxes Sport 2 is a must. These tires provide the ultimate gripping power, ensuring that even the most audacious drivers stay firmly planted on the road and avoid dangerous mishaps.
Toyo's tire engineers have integrated state-of-the-art technologies to create this latest Proxes Sport. This cutting-edge tire represents a significant leap forward in the automotive industry, aiming to establish itself as the leader in its segment. Its innovative design and meticulous craftsmanship make it the pinnacle of tire technology, providing unparalleled performance and durability.
The launch event witnessed the presence of Malaysia's renowned "Prince of Drift," Tengku Djan Ley, who has been serving as the brand ambassador for Toyo Tires Malaysia since April 2021. His association with this latest Proxes Sport further reinforces its reputation as the tire of choice for motorsport enthusiasts and passionate drivers.
To cater to diverse vehicle requirements, Toyo Tires offers the Toyo Proxes Sport 2 in an extensive range of sizes. With options available for wheel diameters ranging from 18 to 20 inches, drivers can find the ideal fit for their vehicles. However, those with 17-inch wheels and below can explore other exceptional Toyo tire options to meet their needs.
The Toyo Proxes Sport 2 is meticulously crafted to complement vehicles across the C to F segments, especially those equipped with powerful and torque-filled powertrains. Its advanced construction and specialized compounds ensure optimal performance, delivering an exhilarating driving experience while maintaining stability and control.
Toyo Tires in Malaysia is committed to providing exceptional value to its customers. The Proxes Sport 2 is competitively priced, starting from approximately RM700.00 upwards.