Cars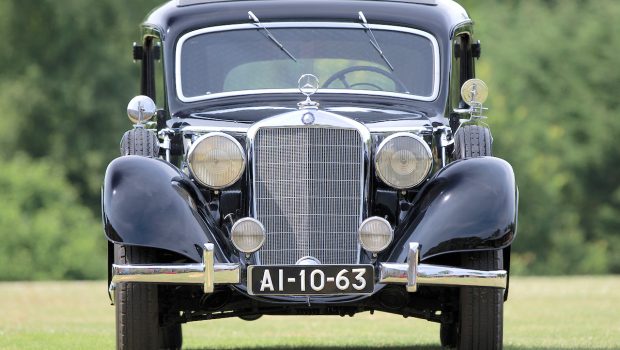 Published on January 16th, 2023 | by Hammer
0
The Evolution Of The Mercedes Grille From ICE To EV
Remember when Wilhelm Maybach fitted his invention, the honeycomb radiator grille onto the Mercedes-Benz 35 PS.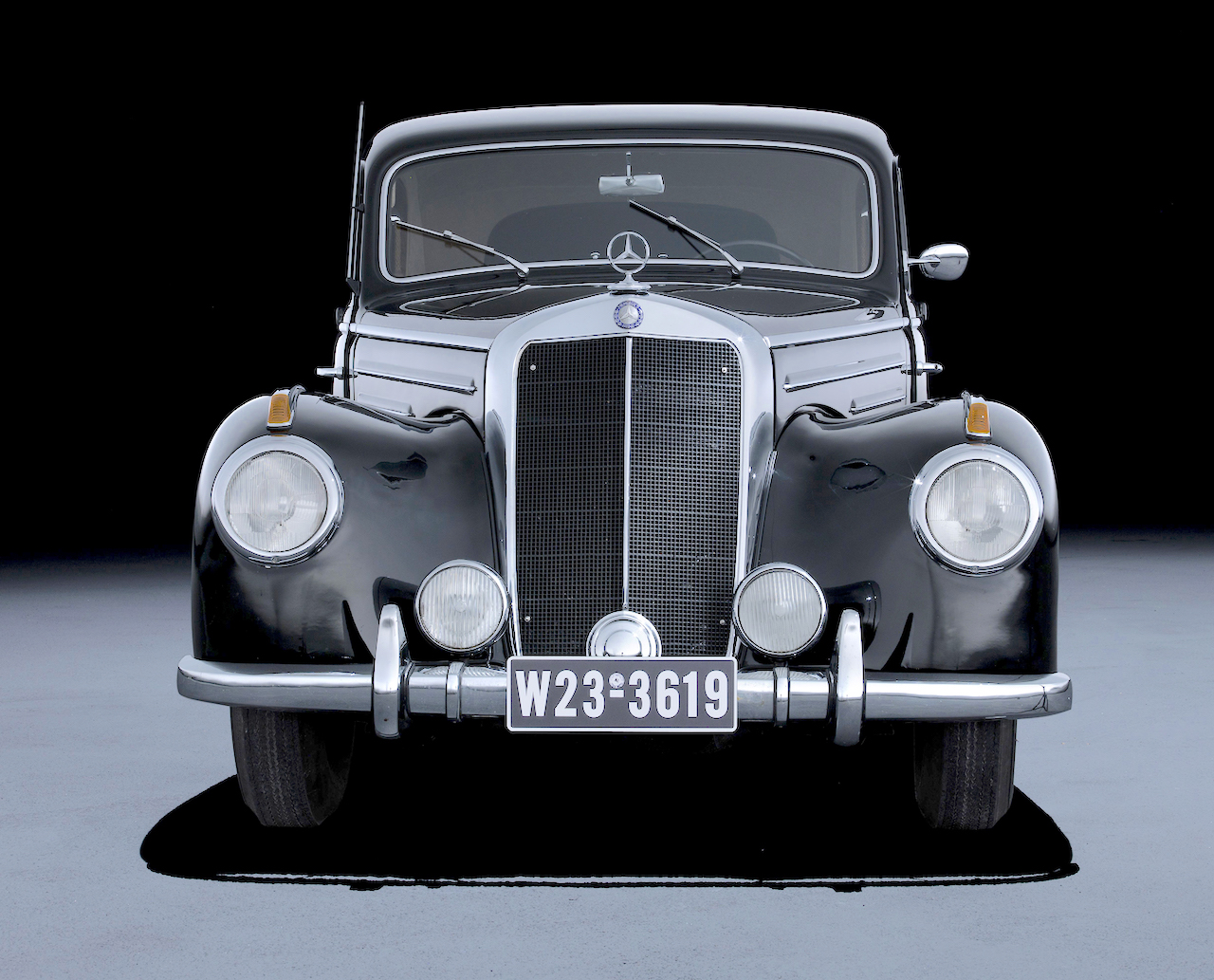 Well, the 1900 was a breakthrough year in the early days of the automobile. It marked the first time Wilhelm Maybach fitted his invention, the honeycomb radiator, to the Mercedes 35 PS and there was a nice grille in front of it.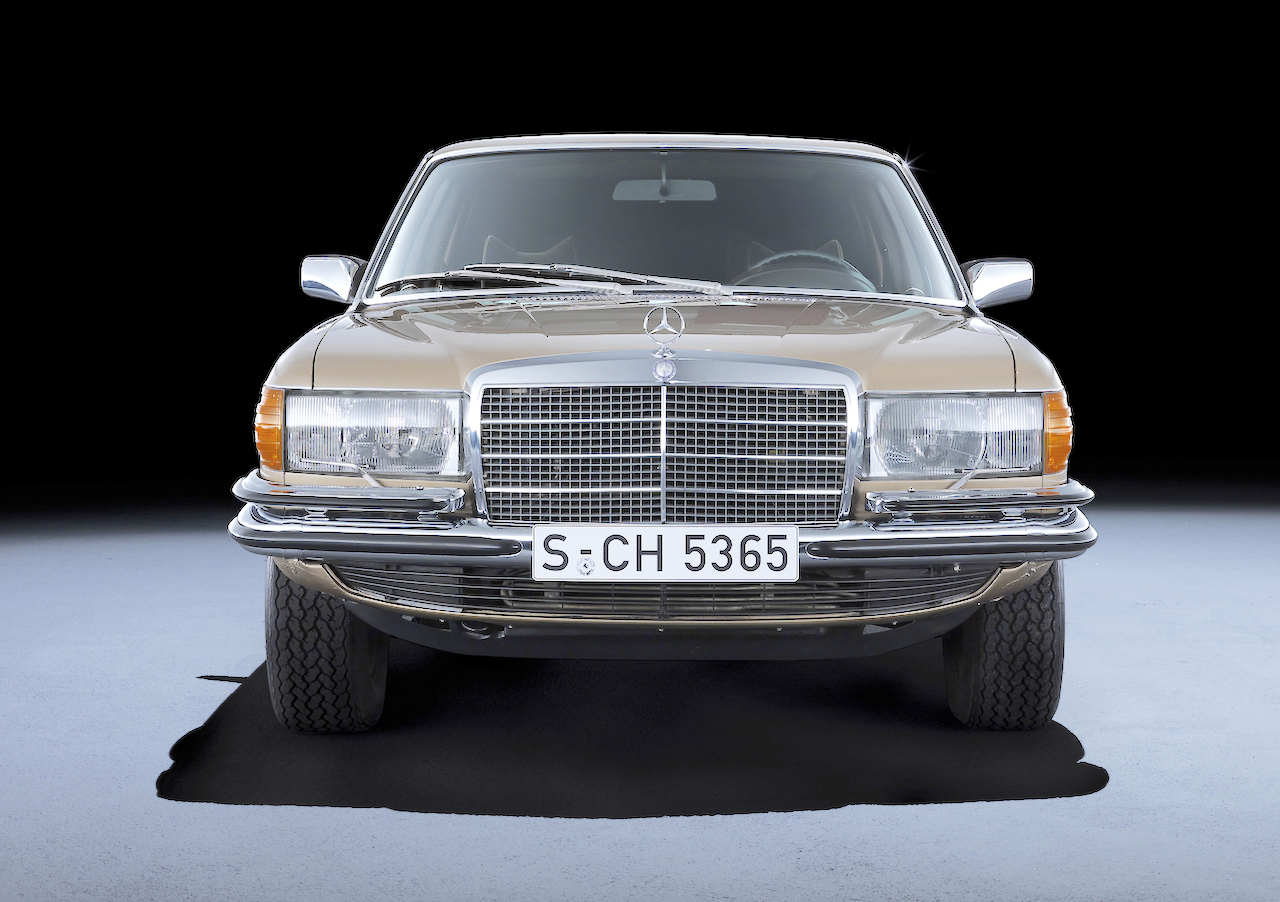 The patented design solved the problem of cooling the internal combustion engine once and for all, and enabled the production of vehicles that were not only more powerful but also more reliable.
Because the radiator stood front and centre on the vehicle, it had an immediate impact on brand image and this is why the grille was very important.
A new era had begun. Competitors rushed to imitate a front end with an upright radiator was standard practice around the world until well into the 1930s.
Now, more than 120 years later, here we are again. The battery-electric Mercedes-EQ vehicles are bringing a new, distinctive face to the brand with the three-pointed star – with their Black Panel grille melding seamlessly with the headlamps while doubling up as technology hub.
Meanwhile, the Mercedes-Benz grille also was extremely important to the automotive industry as it solved a major problem that many carmakers faced, the problem of cooling the internal combustion engine (ICE) once and for all as engines were very prone to overheating then.
On top of that, in solving this issue, the Mercedes-Benz radiator grille gave way for all other carmakers to replicate this system and fit grilles onto their vehicles as well thus making engines in general not only more powerful, but also far more reliable. These grilles also became synonymous with some brands making them recognizable.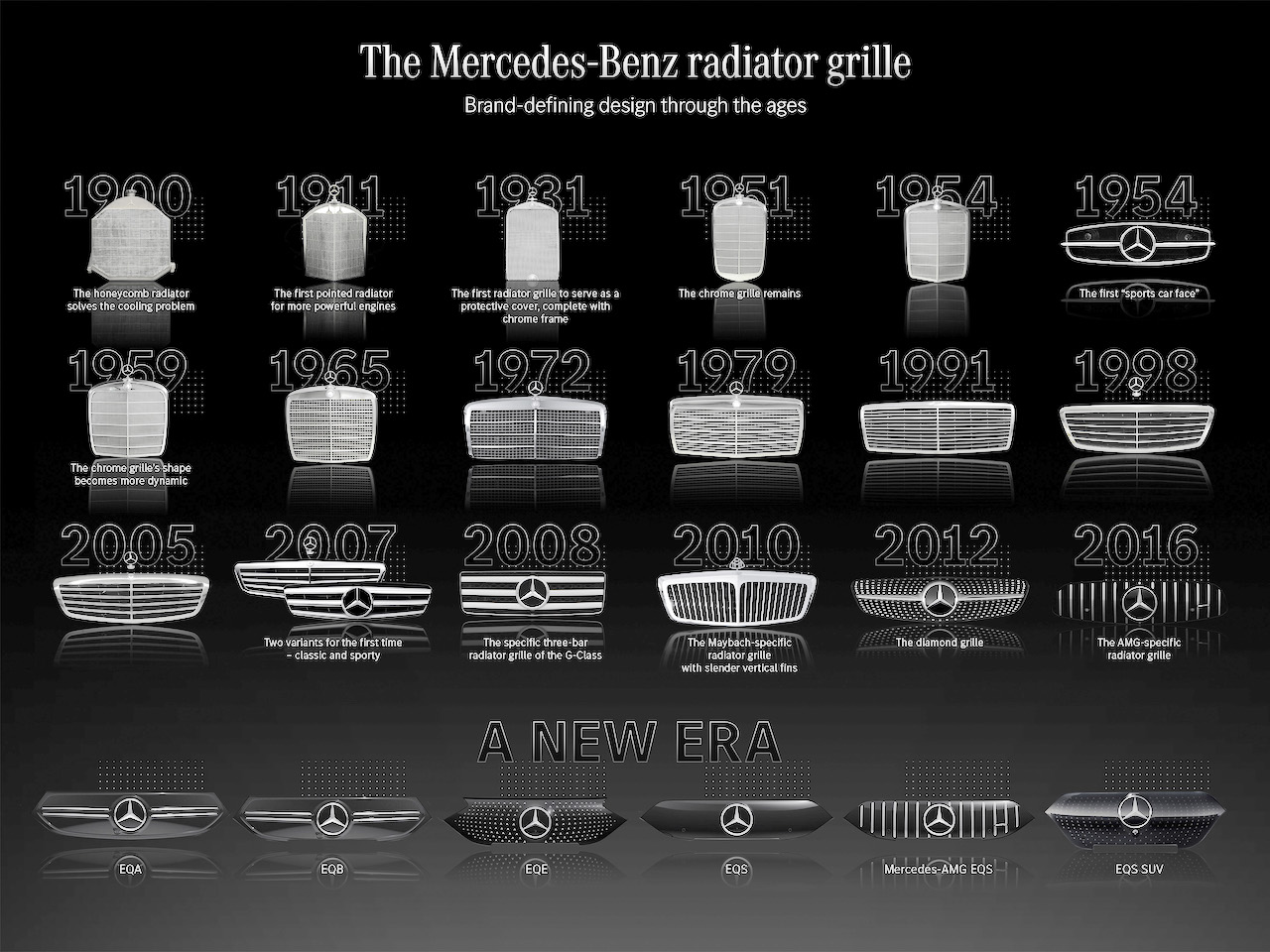 Additionally, this was the norm ever since but now over 120 years after this iconic innovation, the Mercedes-Benz EQ electric vehicles (EVs) are reinventing and breathing new life into the distinctive face of the German three-pointed star brand with it's new black panel grille that seamlessly blends in with the headlights.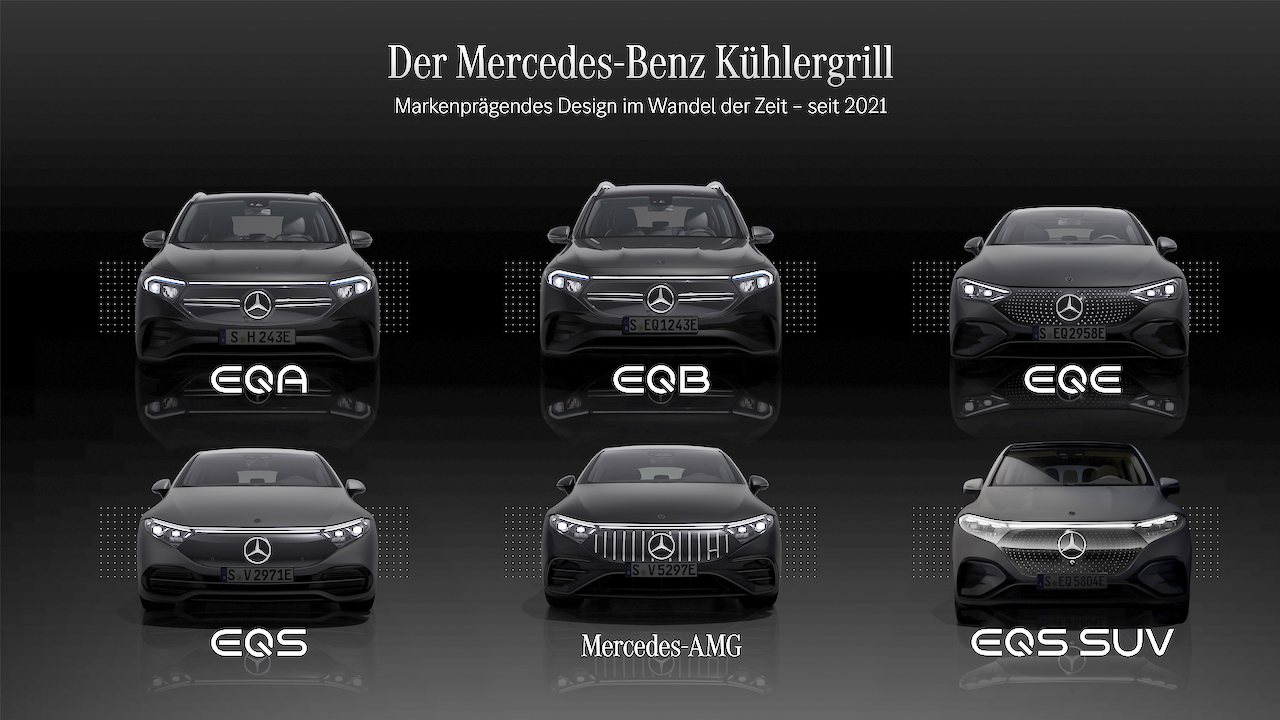 Meanwhile, Robert Lesnick, Head of Exterior Design for Mercedes-Benz AG, said, "The far-reaching technological transition to electric mobility and autonomous driving presents us with entirely new opportunities in exterior design."
"The classic radiator grille loses its original function and transforms into an avant-garde design artefact and technology hub. The Black Panel grille on our EQ models sets a milestone in this respect and shows how Mercedes-Benz is carrying the design of its radiator grille into the all-electric future." He added.
With that, the same spirit of the iconic Mercedes-Benz radiator grille will continue to live on even in the inevitable all-electric future as the new iconic Mercedes-Benz black panel grille and hopefully more carmakers evolve their front grilles more tastefully like Mercedes does instead of certain other car brands.