Automotive
News
Johor's First Tesla Supercharger Now Open At Sunway Big Box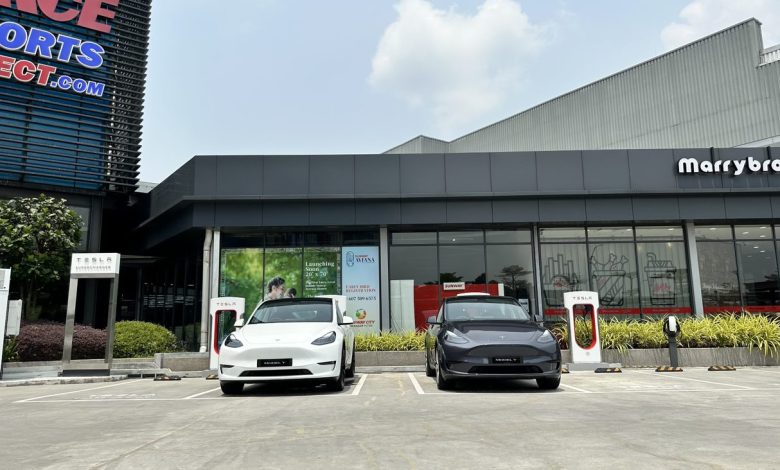 This new Tesla Supercharging station in Johor comes right after the country's first in Pavilion KL. 
Tesla Malaysia has recently announced the official opening of its first Supercharging station in Johor. Located at Sunway Big Box in Iskandar Puteri, this new charging location features four Superchargers to provide various charging options for owners of these American EVs. 
The second Supercharging station in the country following the recent opening of the one in Pavilion KL, Tesla believes this new location in the Southern tip of the country will enable owners of its EVs 'in both Malaysia and Singapore to enjoy cross-country road trips with a seamless fast charging experience'. What more too is that to commemorate the opening of this new outlet, Tesla owners can now enjoy a special Supercharging rate of RM 0.63 per kWh from the 5th to the 8th of October.
After this promotional period, Supercharging rates are currently set at RM 1.25 per kWh. An idle fee of up to RM 4.00 per MINUTE meanwhile will be charged to owners who leave their EVs connected once fully charged, when all Supercharging stations are occupied.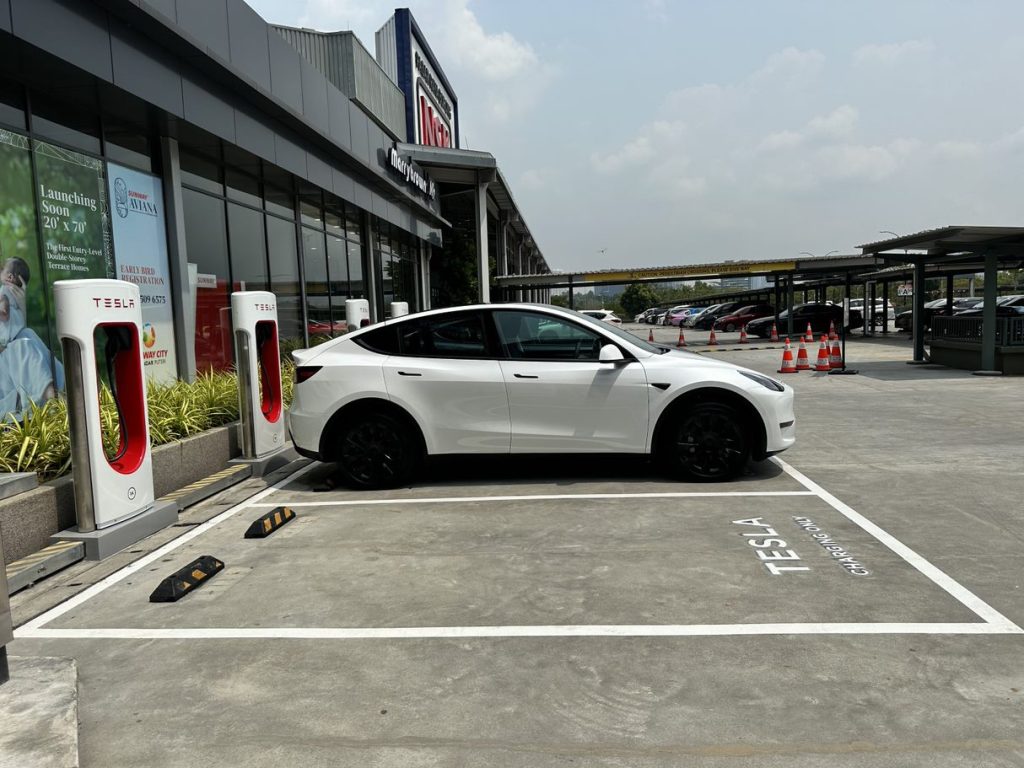 Leveraging V3 Supercharging with a peak efficiency of 250 kW, Tesla asserts for a Model Y Performance to be capable of gaining an additional 270 km of range in just 15 minutes. And speaking of this particular EV too, there will incidentally be a Model Y on display at the Main Concourse of Sunway Big Box this weekend (5th to 8th October 2023), where the public can come and experience 'Tesla's unparalleled technology and learn more about the charging experience during the pop-up'.
Both the Model Y and Model 3 are currently available for order in Malaysia, with prices starting from RM 199,000 and RM 189,000 respectively. Local arrivals for the Model 3 are slated for the end of this year, while its larger crossover sibling will be landing on our shores sometime early next year.