Automotive
News
Updated Tesla Model S May Be New Quickest Production Car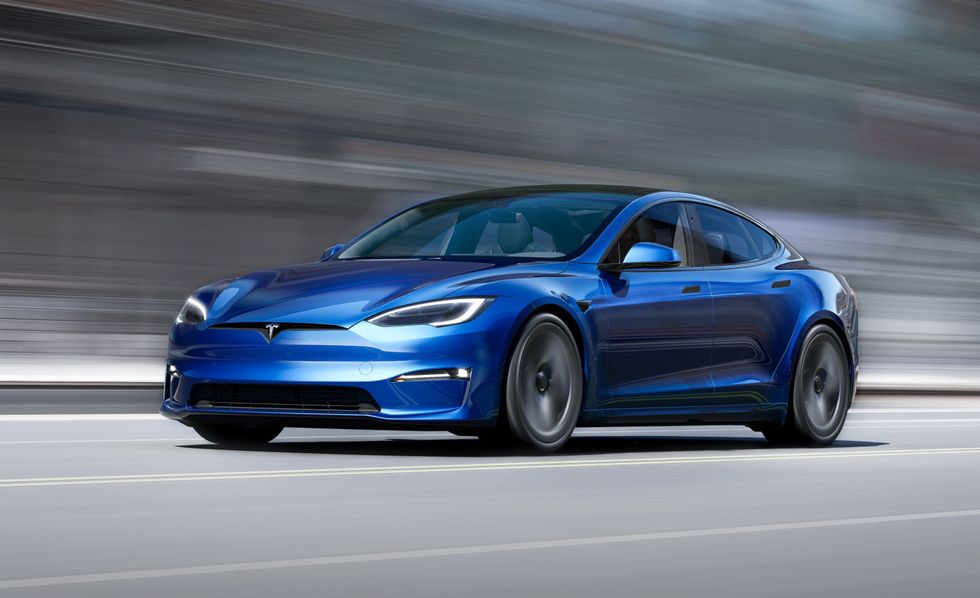 Tesla may soon take the quickest production car crown with its updated Model S Plaid variant. 
Perhaps it is already common knowledge that EVs are blisteringly quick off the line. However, the scale of how immensely fast an electric car can rocket from a standing start is taken to a whole new level with the recently refreshed Tesla Model S. 
In fact, in full tri-motor Plaid trim, Tesla is claiming that its updated all-electric sedan can go from 0-60 mph (0-96 km/h) in just 1.99 seconds, produce a quarter-mile time of 9.3 seconds, and reach a top speed of 200 mph (320 km/h). To put this all into context, a Bugatti Chiron, perhaps the greatest fuel-burning car to ever grace the Earth, is both 0.3 seconds slower to 60 mph, and 0.1 second slower to the quarter mile than this four-door, five-seat electric sedan.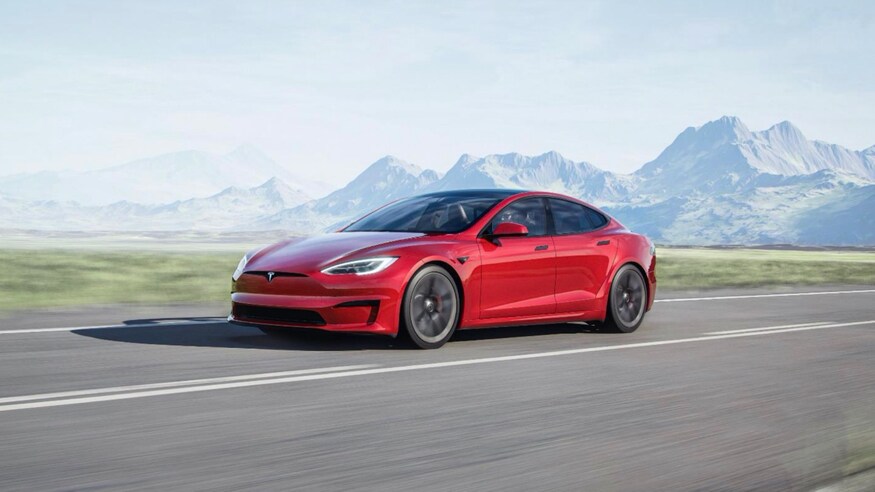 It also therefore means that this updated Model S could well hold the current record as the quickest (read: fastest accelerating) production car in the world. To add to that, there is to be an even more powerful Plaid+ model too which features a whopping 520 mile (835 km) range on a single charge. Tesla however has not released any further performance details or battery specs yet on this particular variant.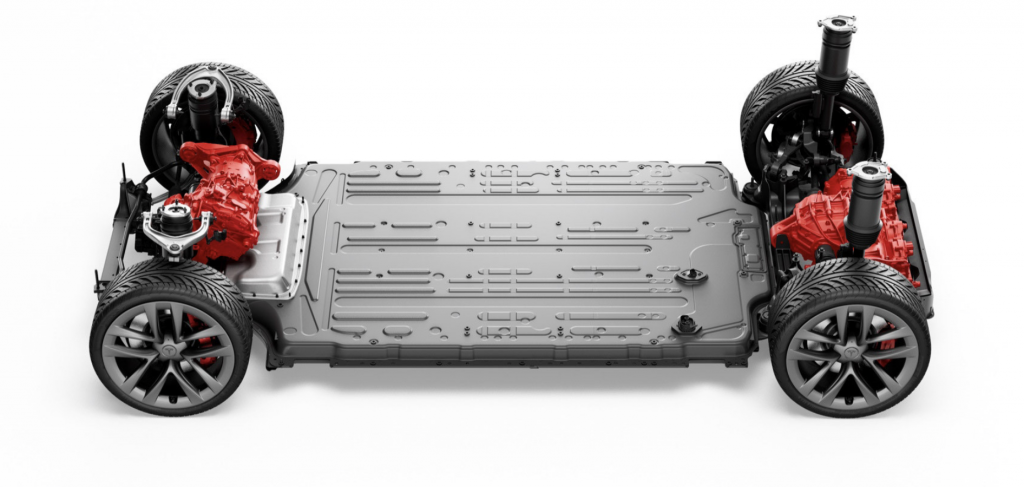 Putting these astonishing performance figures aside, there are still quite a number of tweaks that have been made to this now 8-year-old design. Chief among which is the new interior of the Model S that now features a yoke-style steering wheel (more on that here).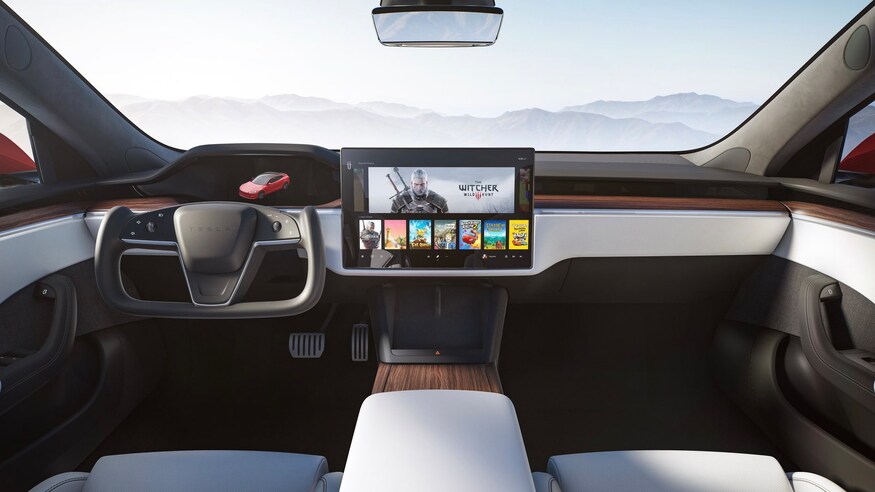 As for the rest of the cabin, the Model 3-esque 17-inch landscape central touchscreen is complemented by a separate digital instrument cluster. At the back meanwhile, Tesla has fitted an 8-inch screen to the back the centre console which allows the rear passengers to play games and watch videos while the Model S is being driven.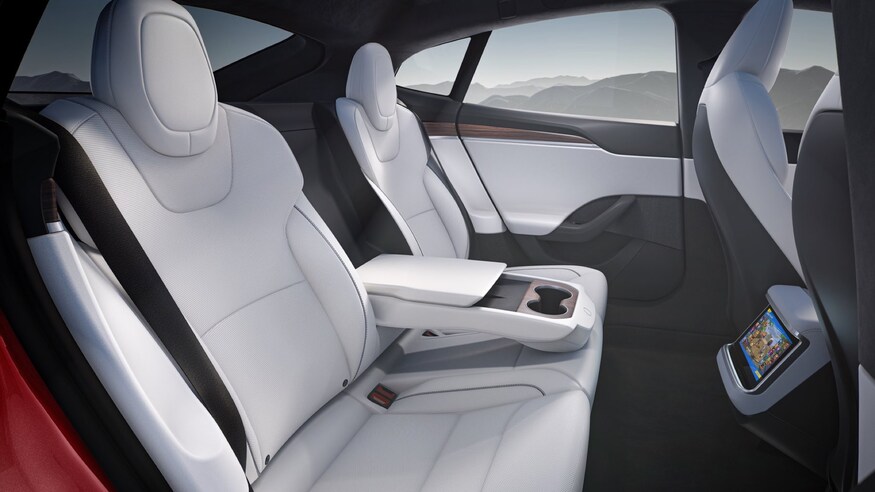 Moving onto the outside of this updated Model S, the exterior refresh made during this update has been somewhat mild, especially when compared to its interior and powertrain enhancements. To the unobservant, this updated model might even seem like the same car to its pre-facelift counterpart, as the extent of the changes are limited to a sleeker bonnet, larger rear haunches and a more aggressive front bumper.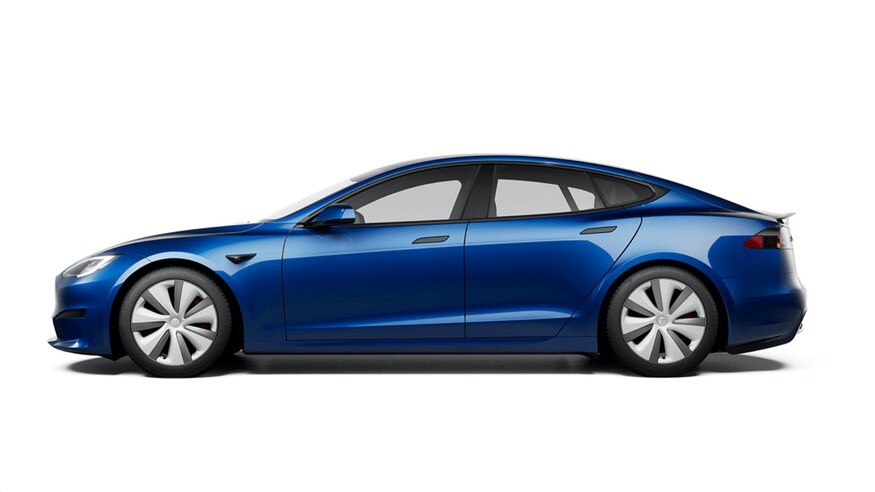 Set to go on sale in the next few months, prices for the updated Model S is said to start from $79,900 (RM 325,000) for the base long-range trim level. The tri-motor Plaid variant with these aforementioned insane performance figures meanwhile is to cost $119,990 (RM 485,000), with the even more mad Plaid+ spec set to cost $139,990 (RM 565,000).