Automotive
News
Suzuki Previews New Swift Ahead Of Japan Mobility Show 2023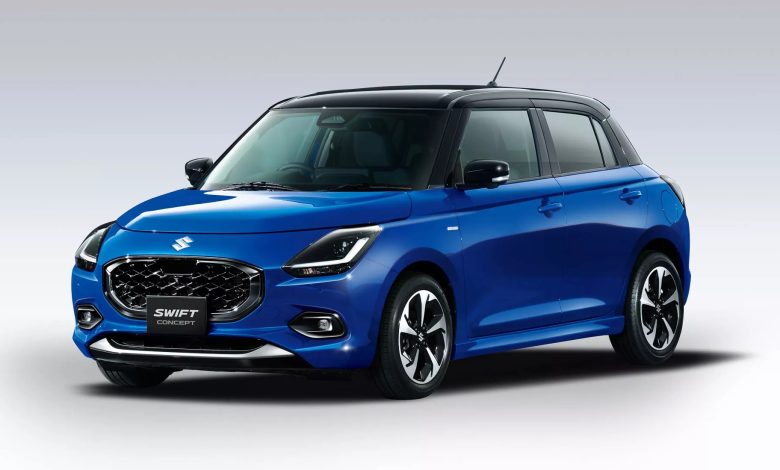 Suzuki is also set to showcase an evolved version of its eVX SUV concept and a funky all-electric kei van. 
With Mitsubishi, Honda and Nissan all having previewed what they intend to bring to the upcoming Japan Mobility Show, it is now finally time for Suzuki to showcase what it is debuting at the biggest event on the Japanese auto calendar. And rather refreshingly, the star of the show for the automaker isn't to be some fancy concept, but instead the premiere of its new Swift. 
Expected to arrive only in 2024, the Japan Mobility Show will nevertheless be the first time that this fourth generation Swift will be shown off to the public. Though much like every other automaker these days, Suzuki couldn't resist keeping it under wraps till then and have actually previewed what this new supermini will look like online already. 
Now there might be some who are (understandably) wondering what has happened to the Swift, and there are certainly more than a few critical comments on the internet regarding its new face. The rear of this Suzuki supermini meanwhile still looks about the same as its prior iteration, though the C-pillar rear door handles of the current model has since been moved to a more conventional location for this next generation car.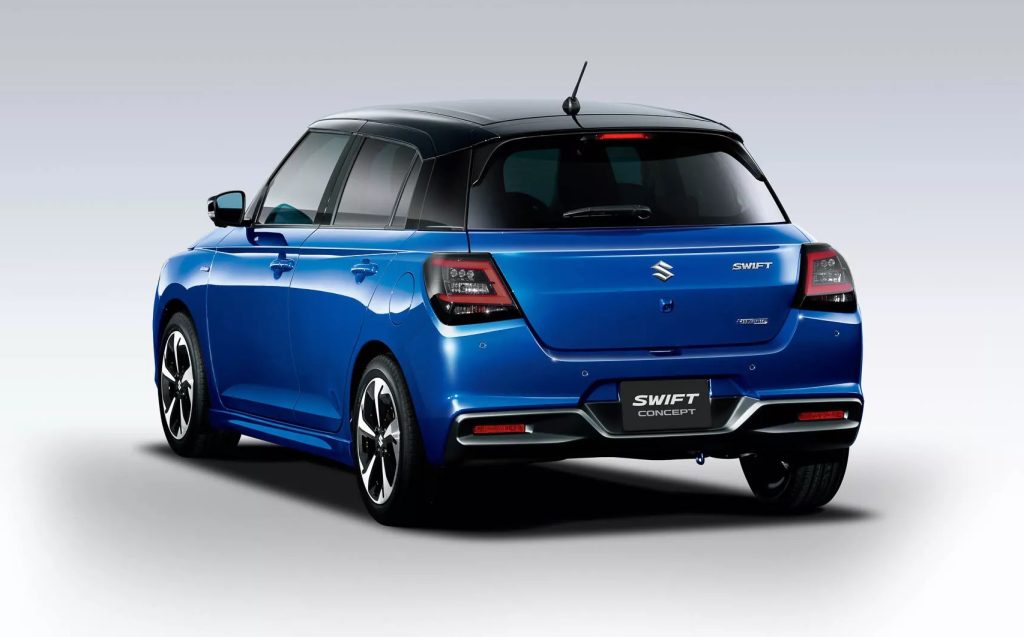 And while on the topic of things that have remained the same for this all-new Swift, Suzuki is keen on retaining the engaging dynamics and charismatic performance that has long been a staple with its supermini. The automaker goes on to further state that this new iteration is intended to embody the new value of having fun with your car in daily life, but it has stopped short on actually elaborating on how that will be achieved.
Suzuki has similarly stopped short of announcing the powertrain options that will be available with this new Swift, with the automaker only teasing for there to be a 'high-efficiency engine' which 'strikes a balance between driving performance and fuel efficiency'. The hybrid badge on the rump of this blue preview model however could hint at the this new generation supermini to likely feature a mildly revised version of the 1.2-litre mild-hybrid which is powering the current car. 
Similarly, the tiny nubs beneath the wing mirrors and tell-tale radar unit on the windscreen indicates for this new Swift to be available with an array of active driver aids. Though in an interesting retro twist, the large central infotainment screen within its interior seems to be complimented by what really appears to be a CD slot right below the automatic climate control buttons. 

Moving swiftly onto the other products that Suzuki will be previewing during the Japan Mobility Show meanwhile, the Japanese automaker will also be showcasing an evolved version of its eVX concept. A fully electric compact crossover that is destined for the global market, a production version with an alleged 500 km of range is apparently slated to arrive in 2025.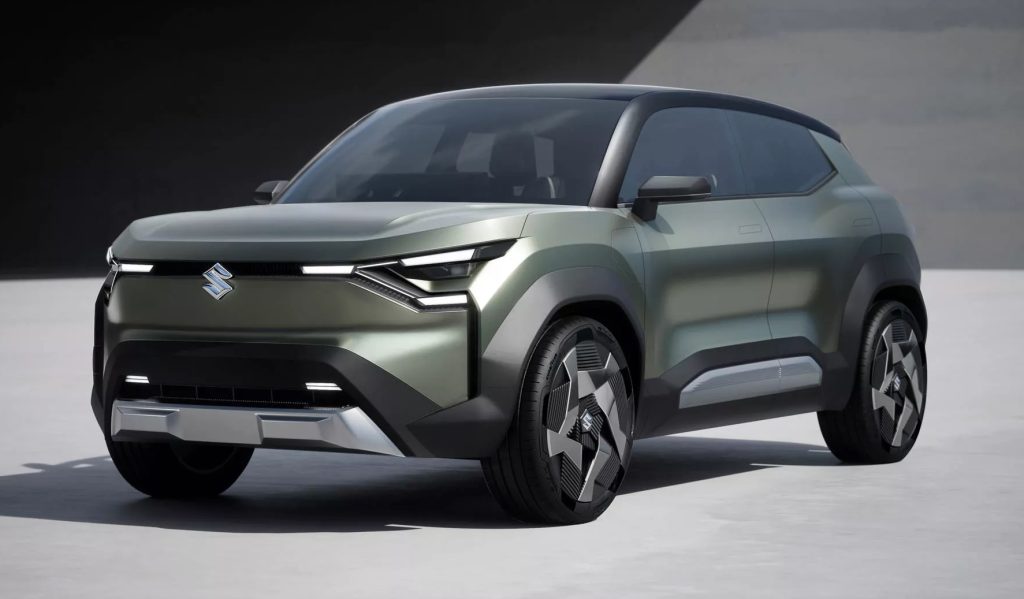 On the kei car front on the other hand, Suzuki will be debuting its futuristic-looking fully-electric eWX kei van during the Japan Mobility Show. And it won't be a Japanese motor show without each automaker bringing some other kind of weird yet wonderful mobility concepts, with Suzuki set to also preview an autonomous last-mile delivery robot, as well as a four-legged wheeled quad-bike thing during the show.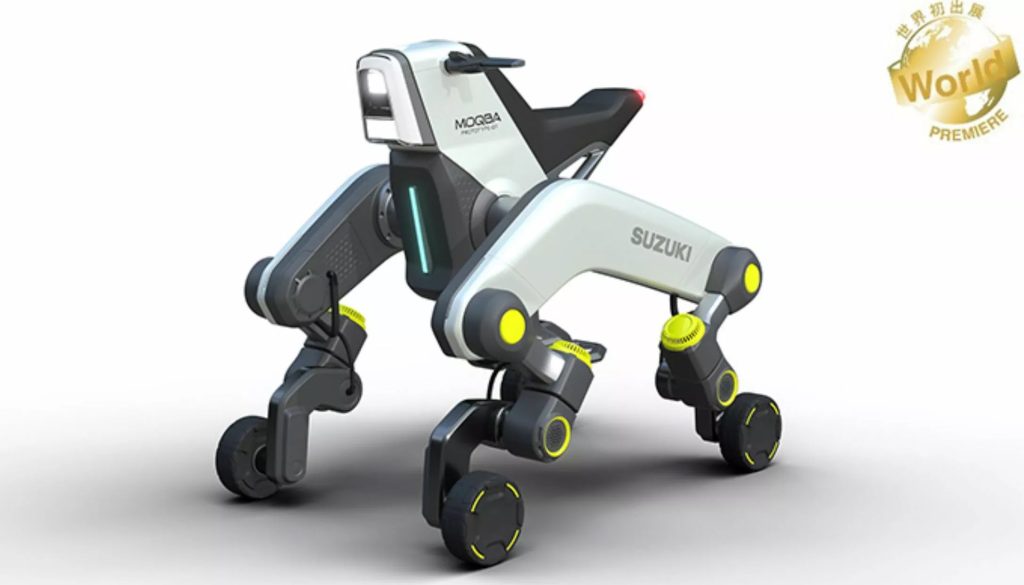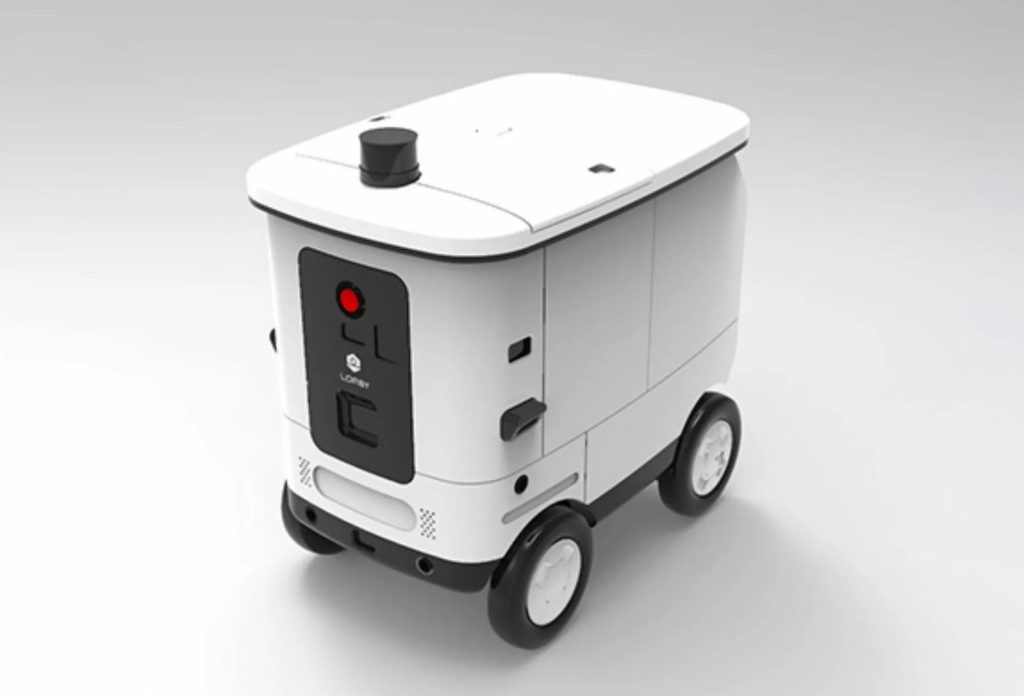 The Japan Mobility Show 2023 will take place in Tokyo between October 26 and November 5, with more information regarding all that was previewed here likely to be available then.