Automotive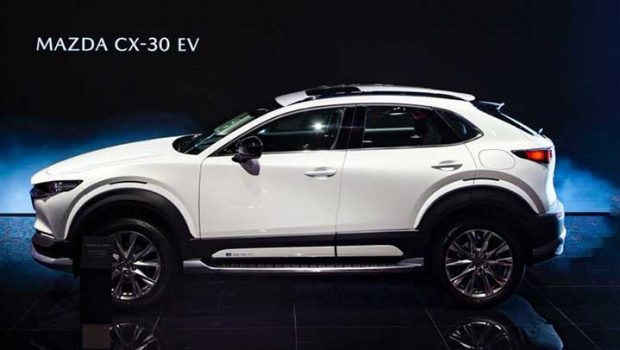 Published on April 21st, 2021 | by Joshua Chin
0
Mazda CX-30 Gains An All-Electric Heart From The MX-30
No word yet though on whether this CX-30 will be offered outside of China, or feature its rotary range extender. 
With all the hubbub regarding the raft of exciting new EVs that was recently launched at the still ongoing 2021 Shanghai Auto Show, it would appear that not much attention has been spared for the fairly quiet debut of Mazda's all-electric CX-30 variant. Though details regarding this zero-emissions compact crossover are still rather thin on the ground at the moment, it is nevertheless still perhaps worth delving slightly deeper into this particular model as there could be a chance yet for something like this to (one day) arrive in Malaysia. 
Starting with its underpinnings first, Mazda themselves have yet to say what powers this CX-30 EV. Seeing however that this Japanese compact crossover shares its platform with the recently released all-electric MX-30, this tid-bit of information therefore most likely points to the existence of a single 105 kW electric motor at its front axles that is fed by a rather tiny 35.5 kWh lithium ion battery pack.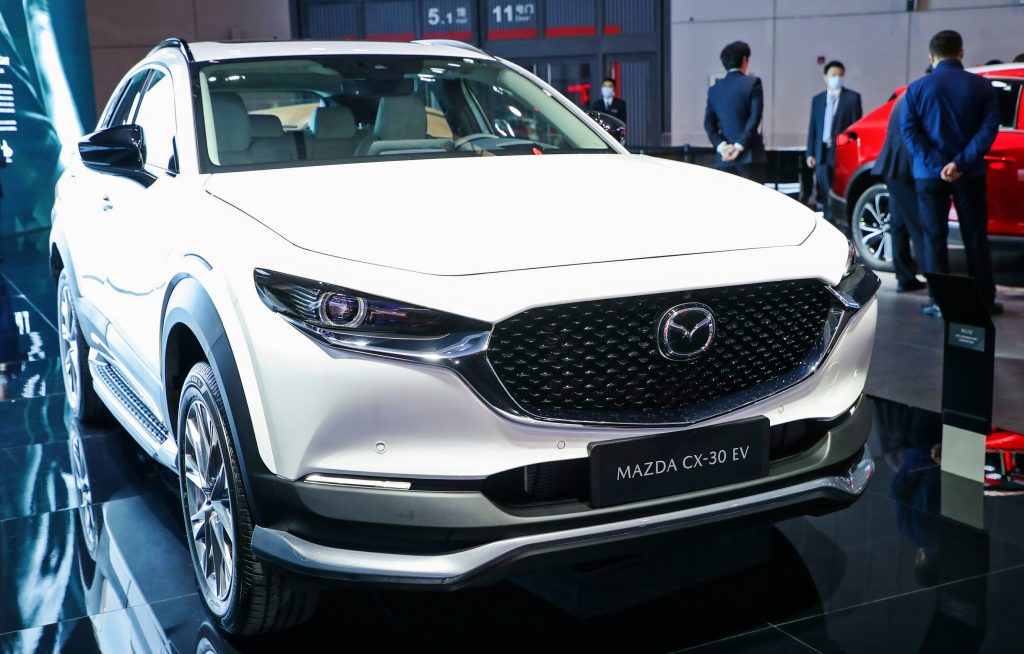 Going by the e-Skyactiv powertrain specs too, the all-electric CX-30 should hence have a range of roughly 200 km and have support for both AC and DC charging. The latter of which should be able to fully charge a completely flat battery pack in 4.5 hours, as well as a 5% to 80% charge in 30 to 40 minutes with a 50 kW supply. 
There has not been any official word on whether or not the CX-30 EV will gain the MX-30's rotary range extender, though from the pictures it is clear to see that this all-electric compact crossover has clearly gained a good few inches from its ride height over its combustion-engined counterparts. Additional exterior enhancements on this all-electric compact crossover over its fuel-burning variants include a more pronounced front and rear lips, further flared wheel arches, chunkier side sills with integrated side steps and gloss black roof rails.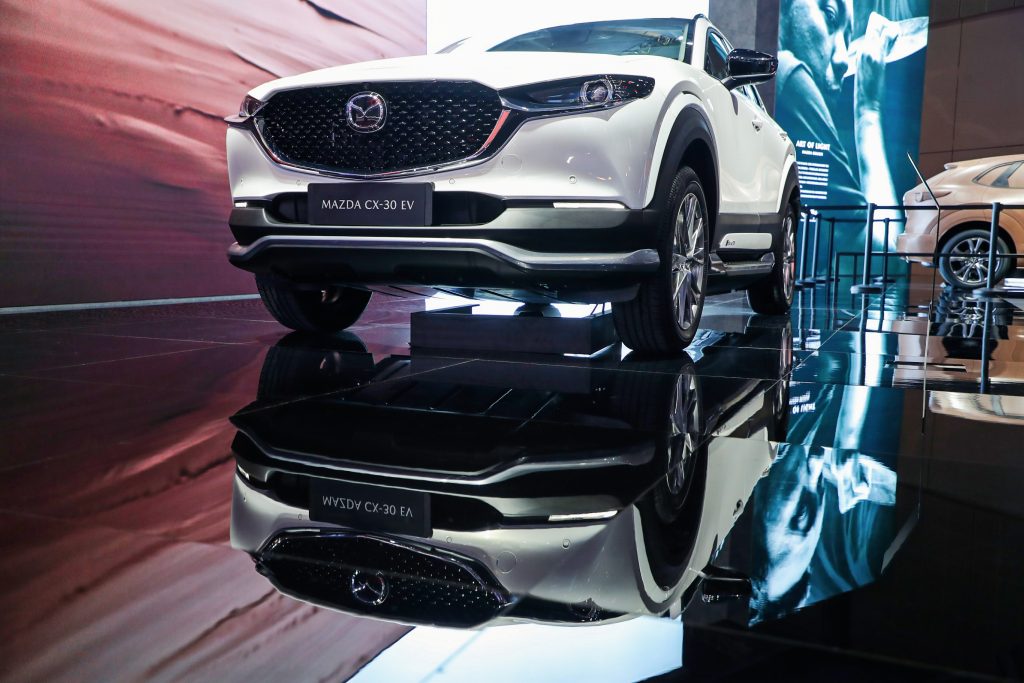 To be built by the Changan Mazda joint venture, this CX-30 EV is set to be the first EV model of the Japanese automaker over in China when it goes on sale over there later this year. As for exports, there has been no official announcement made thus far regarding the international sale of this particular zero-emissions variant of the Mazda3-based compact crossover. 
Seeing however as the all-electric MX-30 has been rumoured to be arriving in Malaysia sometime soon, there may be hope yet for this equally all-electric CX-30 to make it over here too. Maybe even in locally-assembled CKD form perhaps?