Cars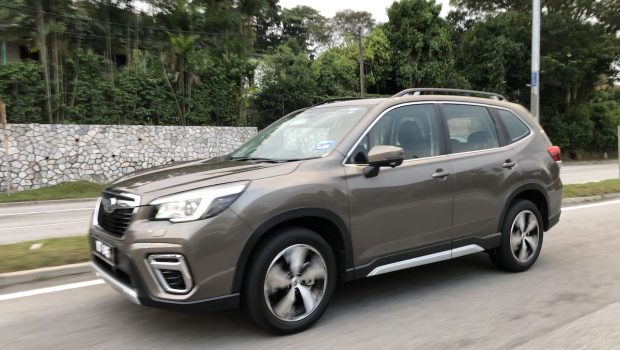 Published on October 17th, 2019 | by Hammer
0
Subaru Forester 2.0i S EyeSight Test Drive Review
Recently, Subaru launched in Malaysia an all new Forester in 3 variants. Its top variant comes with class leading safety features better known as EyesSight. Please note that the Japanese car manufacturers have caught up with the European brands and recently, about 6-7 years ago, many Japanese brands stood and said that enough is enough and we are ready to take on the 'premium' brands.
Today, we see many all Japanese brands bringing to market well built, well engineered and beautifully put together vehicles that stand equal with premium brands and they continue to have a better pricing strategy (this means the Japanese are priced lower and yet offer neck to neck features, safety equipment and also build quality)
Legendary Drive Dynamics
Subaru is car manufacturer that develops vehicles to allow us to say 'There is nothing we can't do in life'…. because, there is a Subaru that can take you where you can find adventure, most commonly off-road.
It's been 47 years since the company launched its first all-wheel-drive model to the global market, which was the Leone coupe and its saloon variant way back in 1972. Since then, Subaru's many successes in the World Rally Championship have made it synonymous with fast and affordable all-weather sports cars, while its mainstream models have a strong off-road reputation.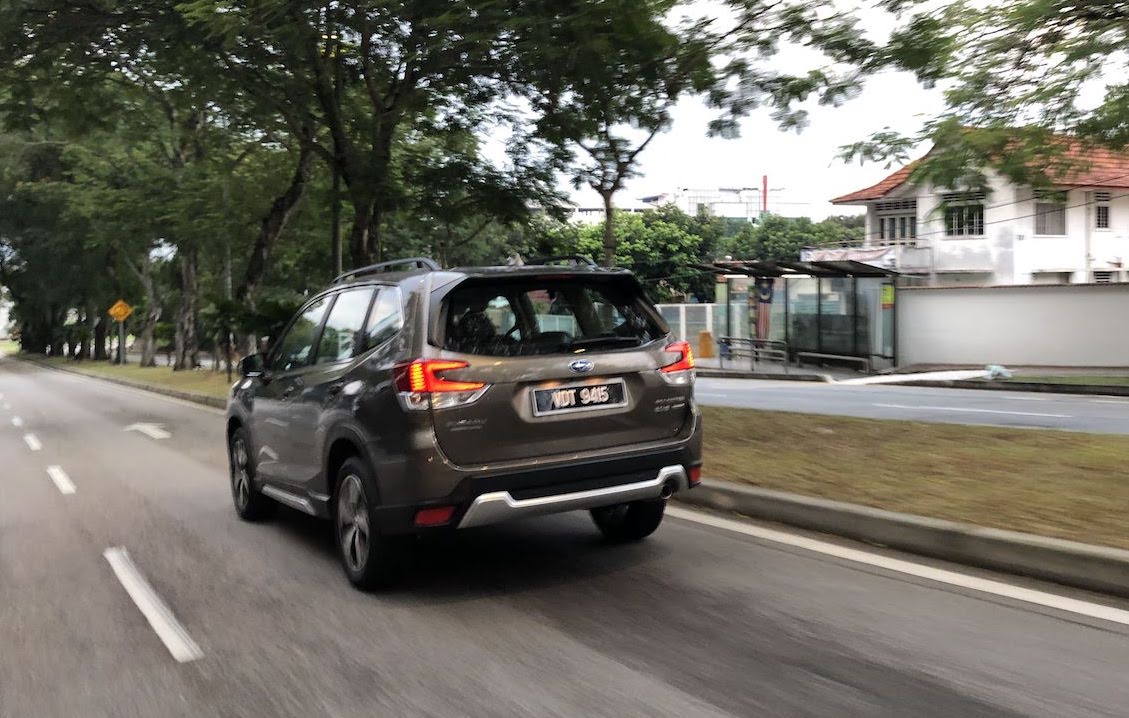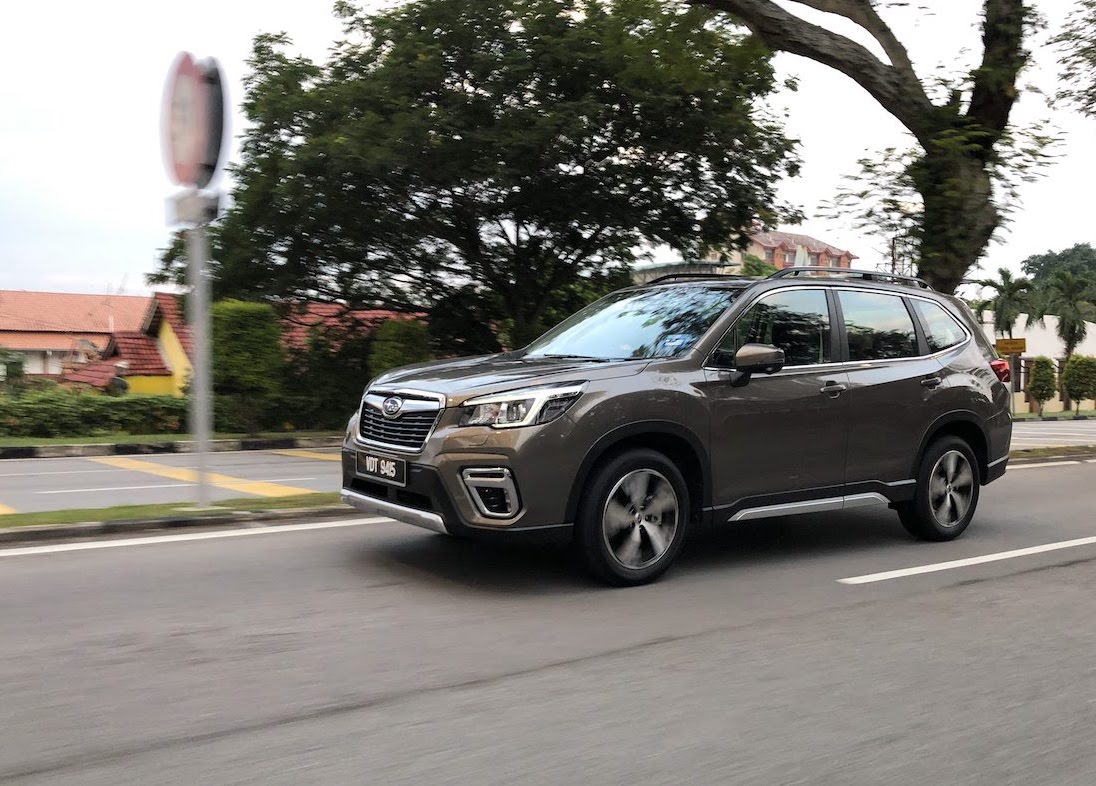 Designed To Entertain
This New Subaru Forester is designed specially for the adventurous lifestyle. A SUV that represents the resilience and endless capacity to get what the driver desires. This Subaru Forester is a crossover/SUV that has technology to make it a vehicle that can turn any challenging terrain into an exciting adventure with its generous ride height of 200mm.
Subaru Forester Off Road Features
Subaru created the Forester to be a Sport Utility Vehicle (SUV) that can be safely driven through all types of terrain, anywhere, anytime. The development concept for the Forester has remained the same for nearly a decade, improving every model based on the requirements of adventure loving customers.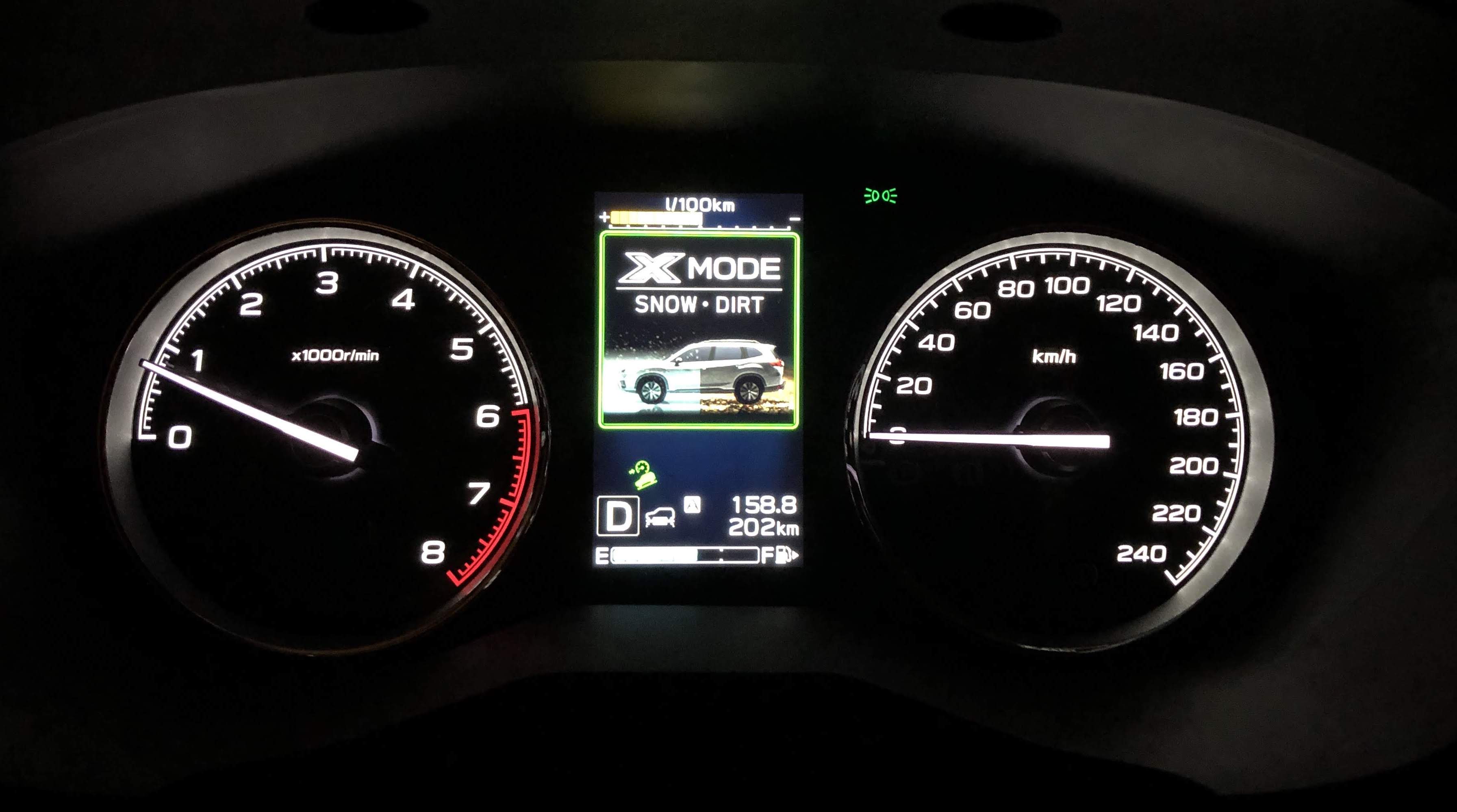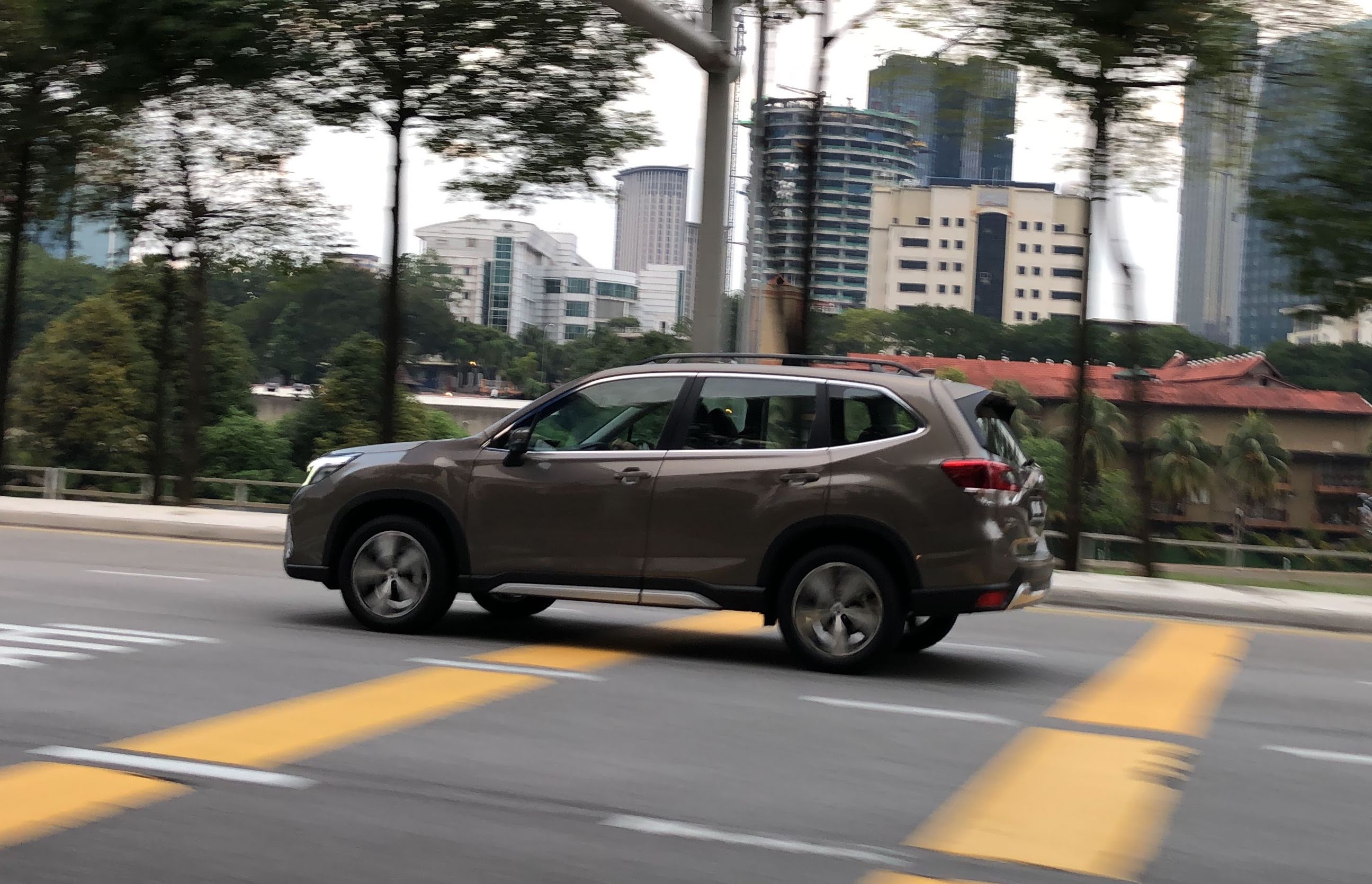 So, you know it has legendary off road engineering capability and with rally success brings off road technology that is passed on down to all Subaru models like this new Forester. So, here is what is available for you.
X-Mode – For optimised control of the engine, Symmetrical All-Wheel Drive (S-AWD) and brakes to safely drive over almost any type of terrain and
Enhanced suspension for maximum comfort and handling performance in the city.
When in X-Mode, the on-board computer coordinates the throttle, transmission and S-AWD to help anyone safely drive through any difficult terrain. X-Mode's Hill Descent Control helps modulate speed when the vehicle is going down a steep hill in the city, or through gravel slopes in the outdoors. The combination of X-Mode with Subaru's S-AWD can also help the Forester get out of muddy situations when one or more wheels get stuck.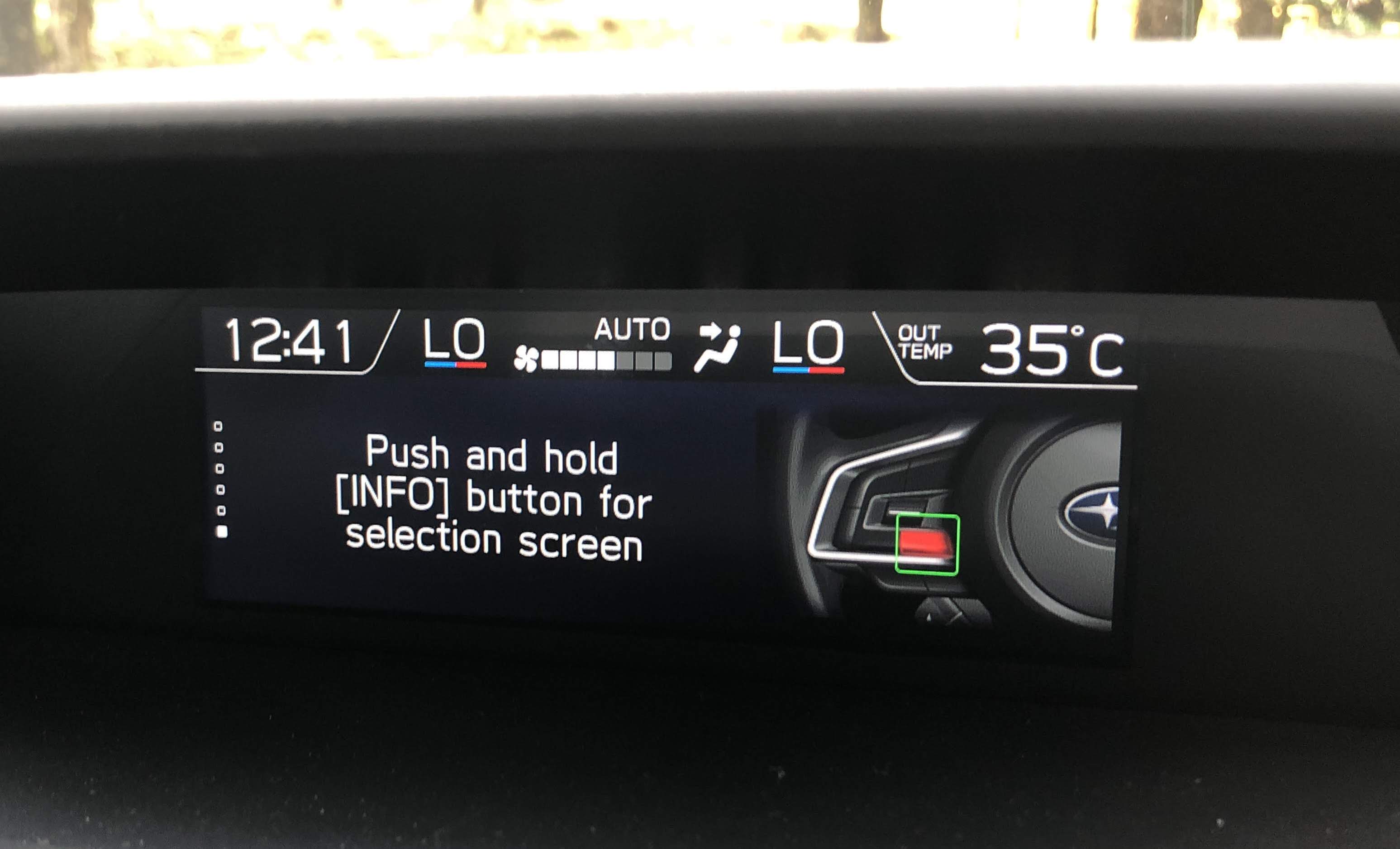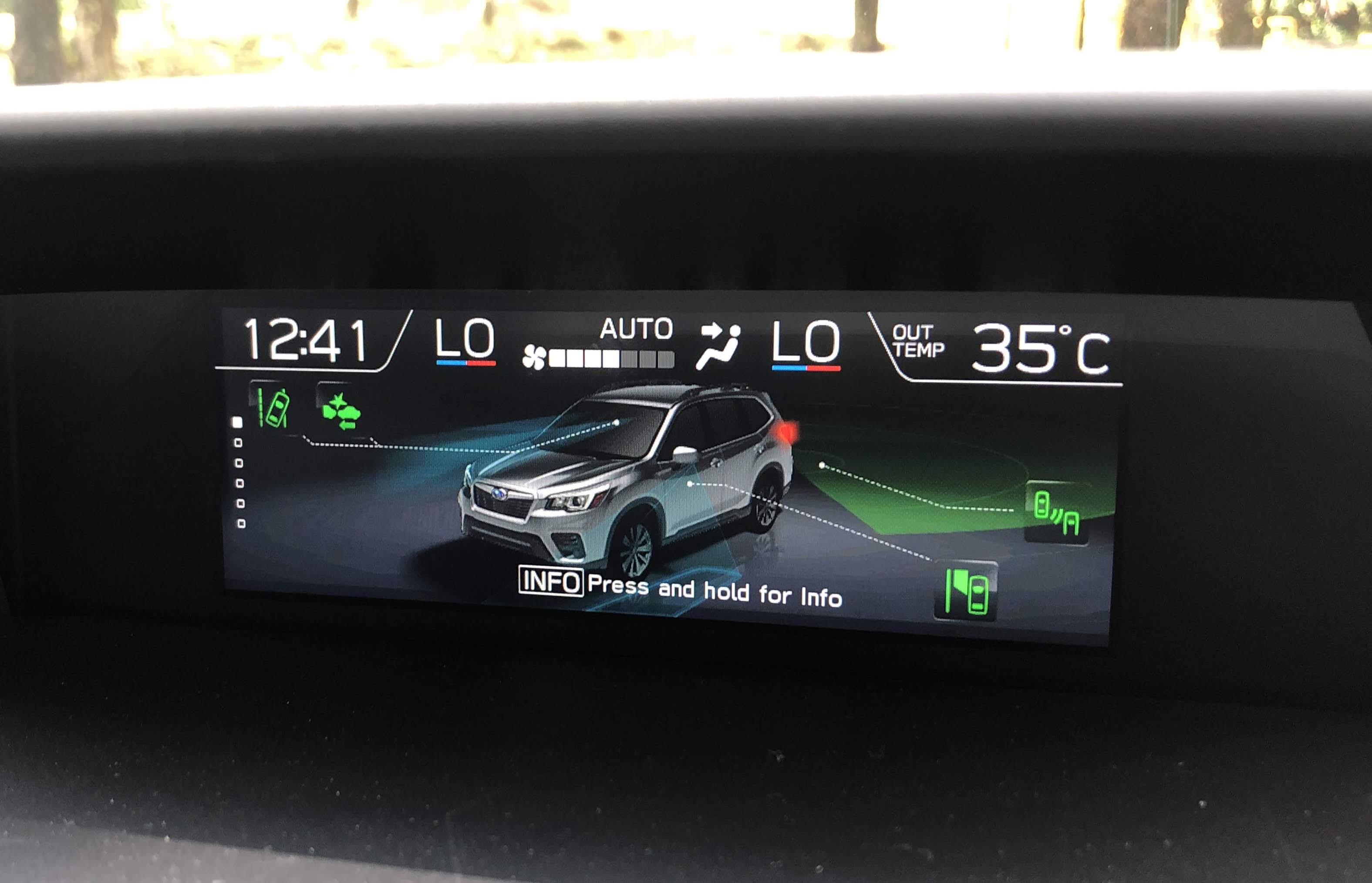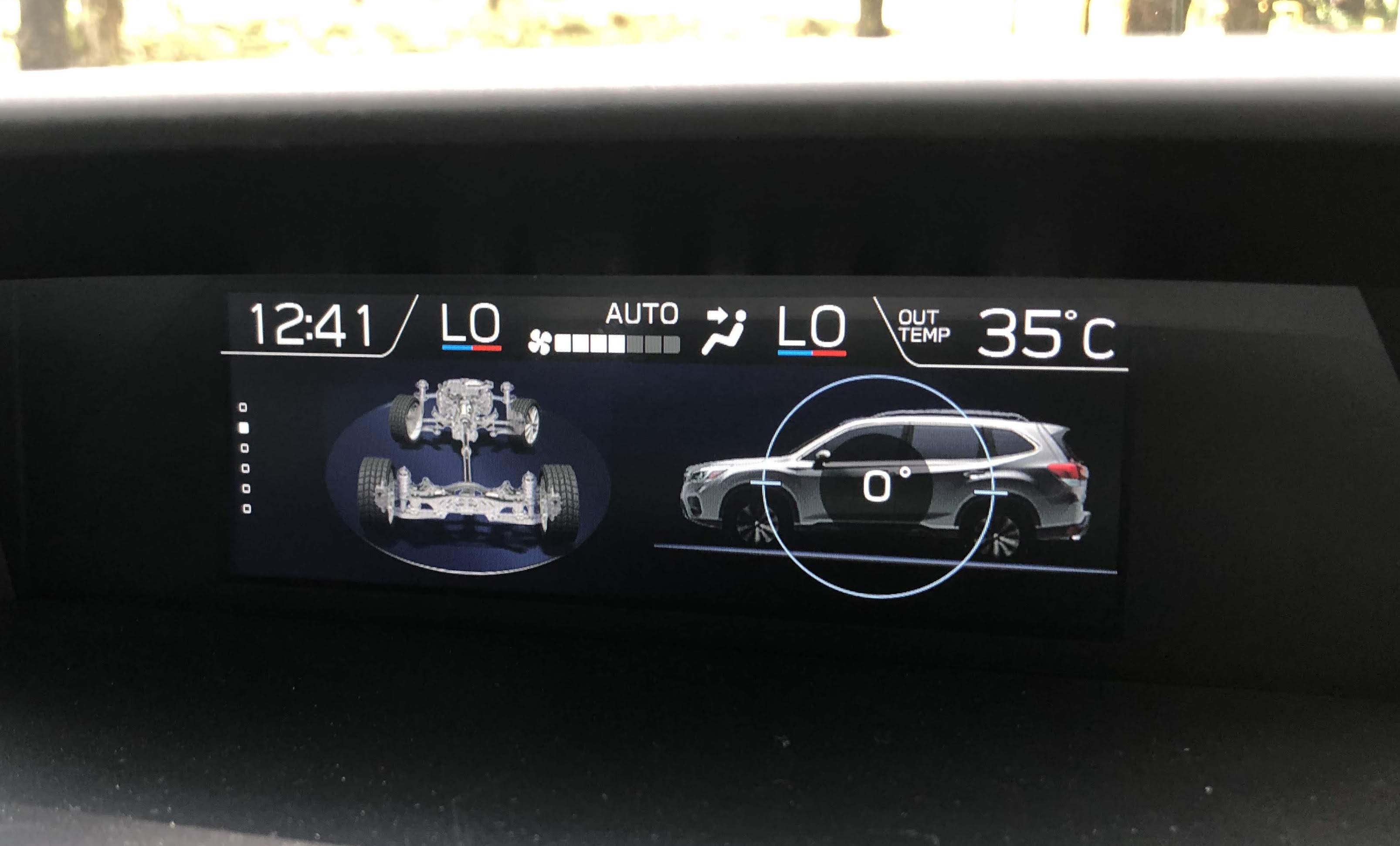 Some functions for Subaru's X-Mode are as follows:
Hill Descent Control
Enhanced All-Wheel Drive (AWD) System
Enhanced Vehicle Dynamics Control (VDC)
Staying true to the roots of an all-terrain vehicle, the Continuously Variable Transmission (CVT) was chosen to complement the Forester's performance. Subaru's CVT allows power to be delivered consistently and smoothly at all times, regardless of terrain, making it ideal for adventurous customers who take their car off the beaten track.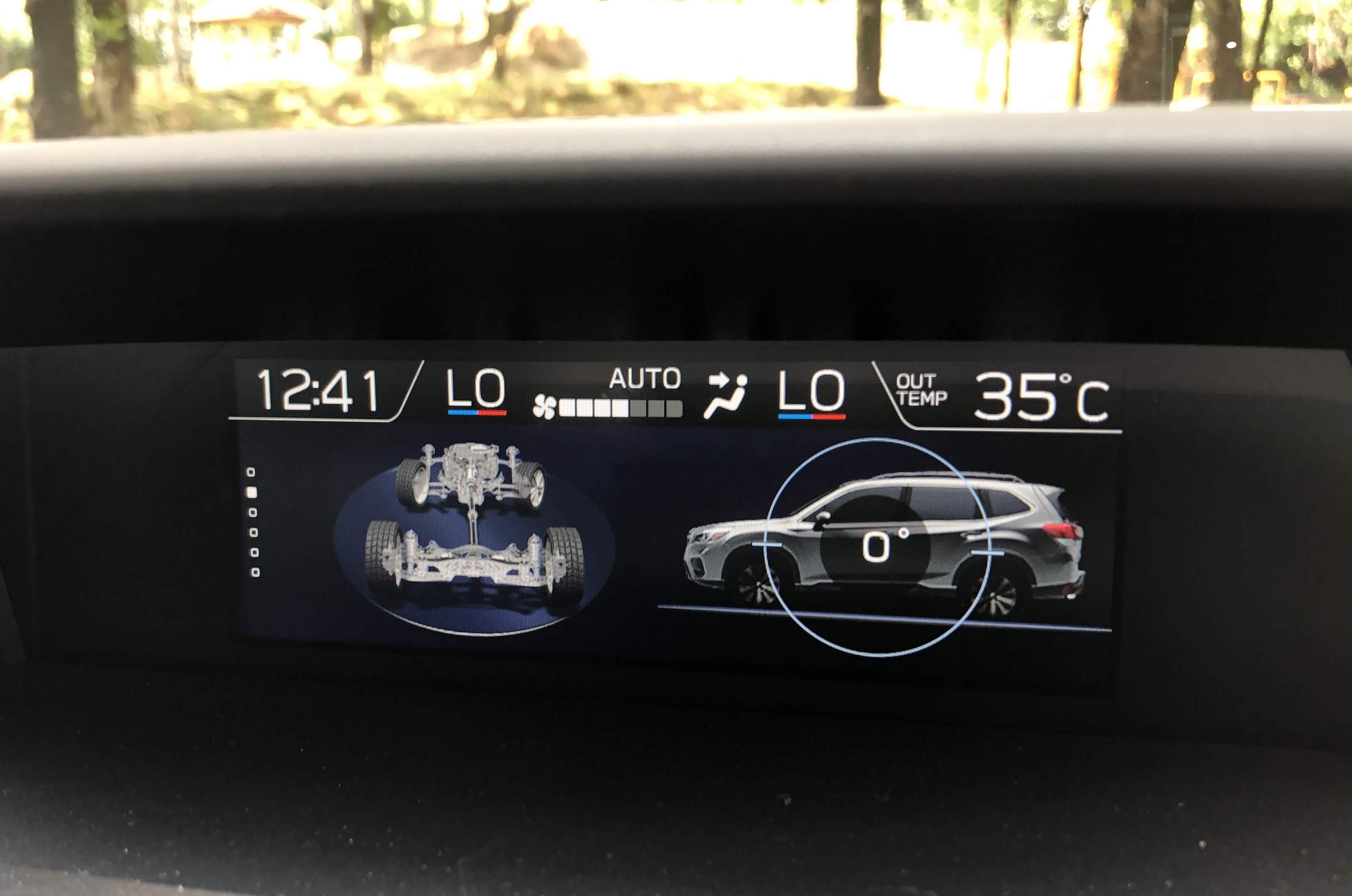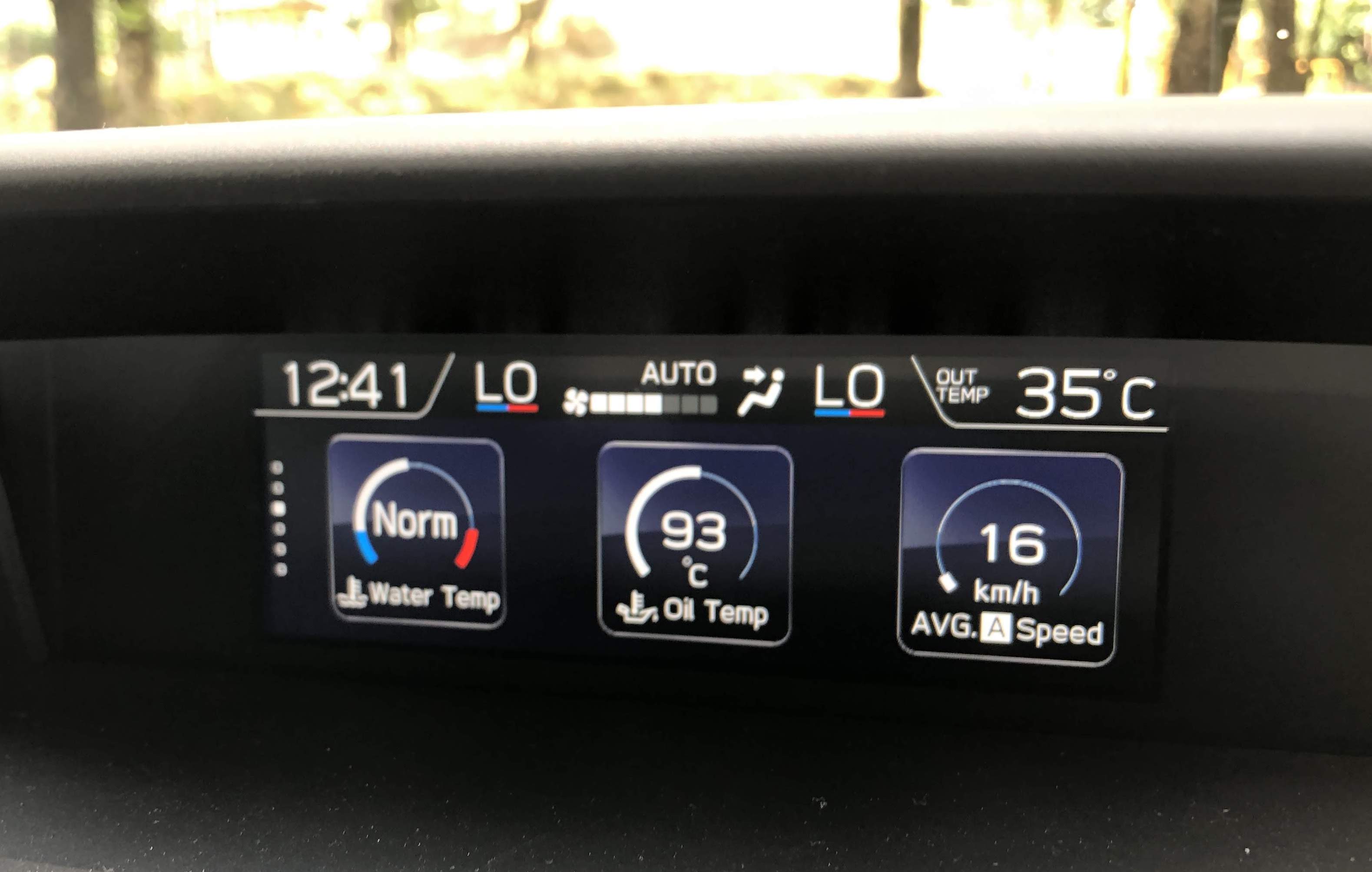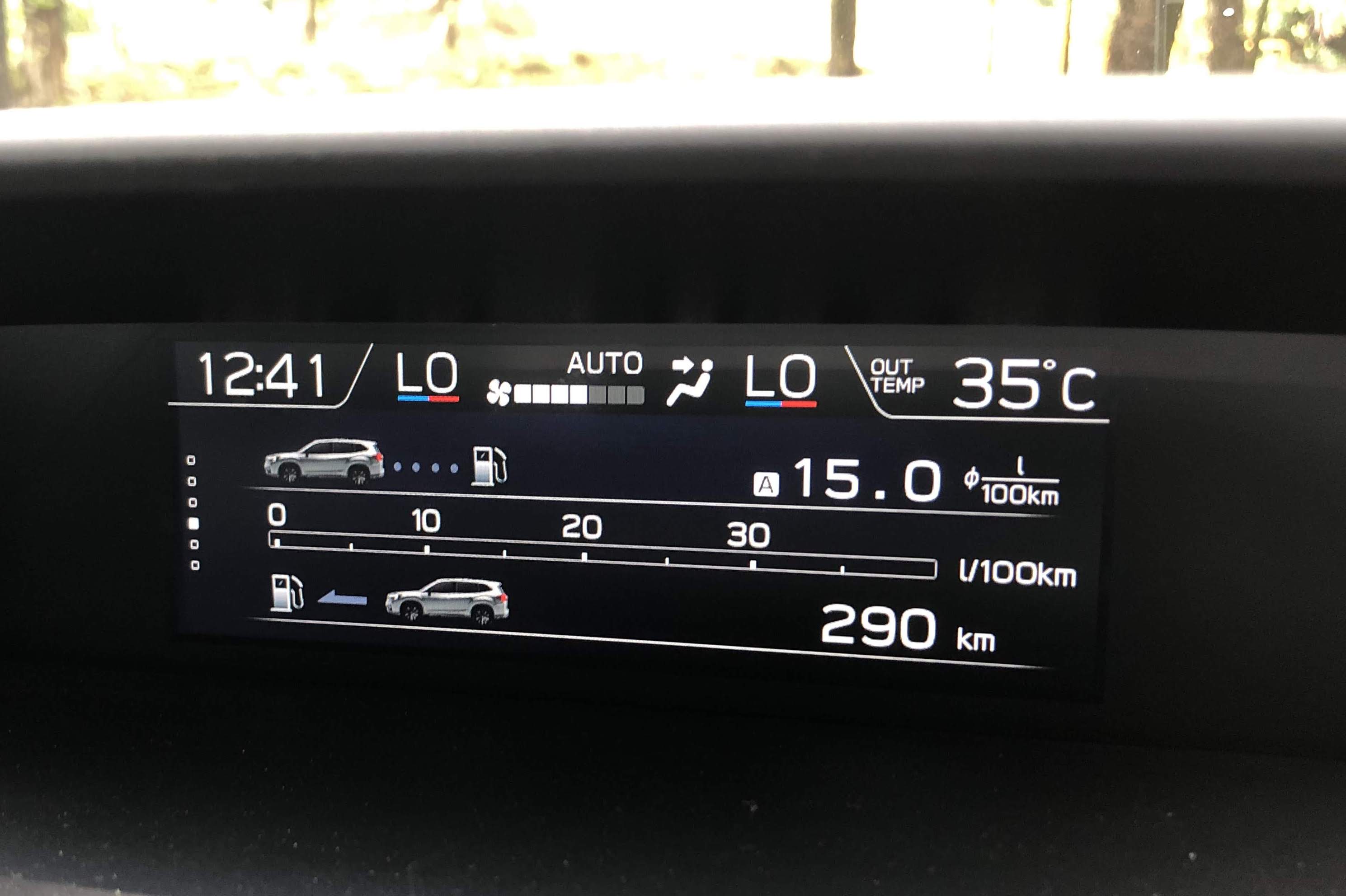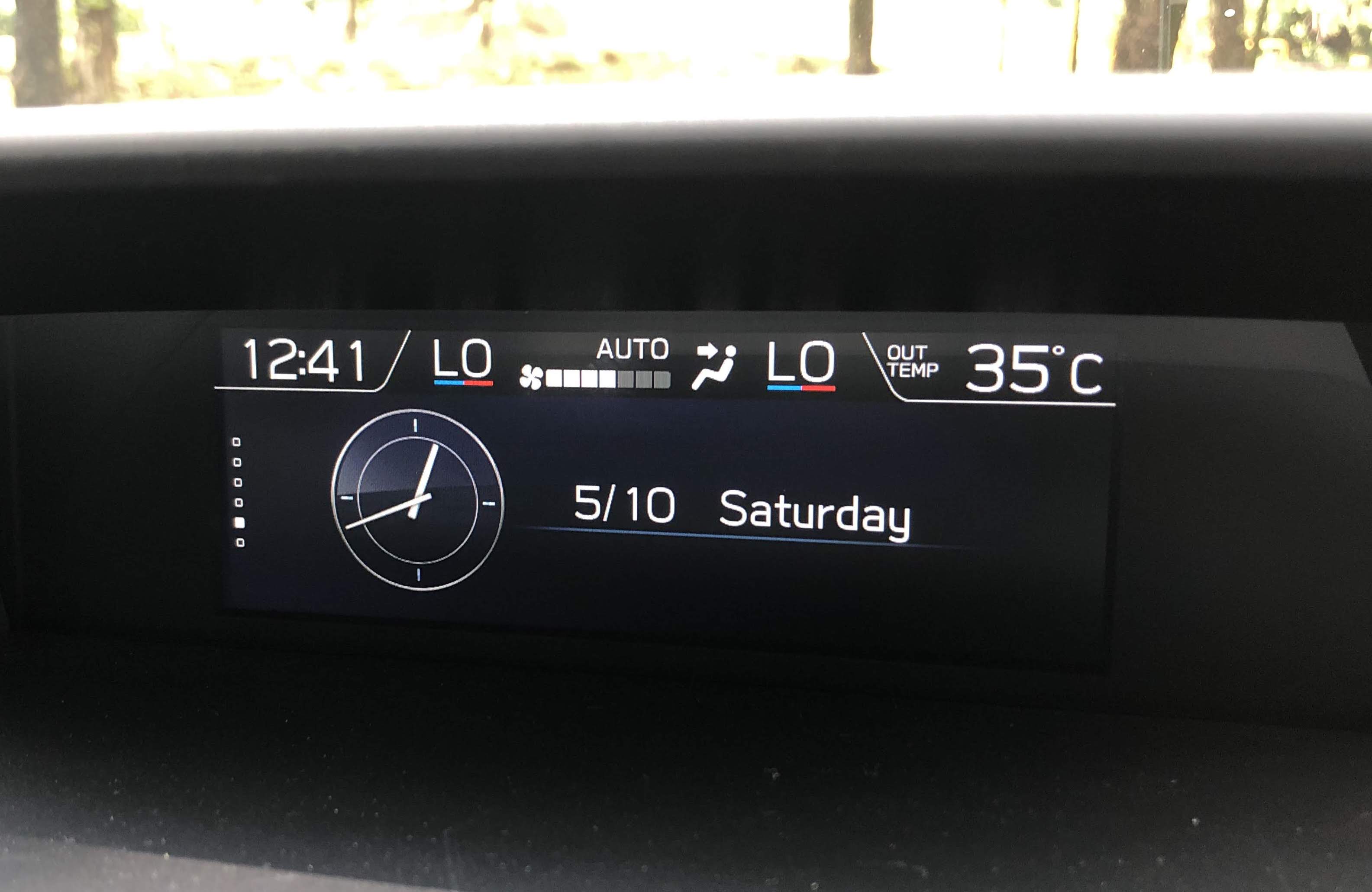 The Forester's suspension has also been enhanced for maximum comfort and handling performance. With a stiffer front cross member, enhanced coil and damper, drivers will experience a more comfortable ride quality with agile and nimble handling across all urban and off-road terrains.
Under The Hood
All variants of the Forester carry the same 2.0L, 4-Cylinder, 16-Valve, FB20 Boxer Engine that produces 156PS at 6,000 rpm. Better fuel efficiency of 7.9L/100km (combined) is also achieved as a result of a long stroke engine coupled with a lightweight engine block.
The Forester Cabin
You will immediately notice the higher premium materials and build quality that comes with this Forester. Touch panels are better and the equipment provided is on par with the European rivals. Seating comfort in front with power seats is good and rear passengers get good comfort, especially with the added rear seatback tilt function. Cargo room is inline with the rivals and the sundown mood lighting in the cabin is very attractive. It is obvious that Subaru interior designers have listened to the needs of their buyers and they have worked to deliver.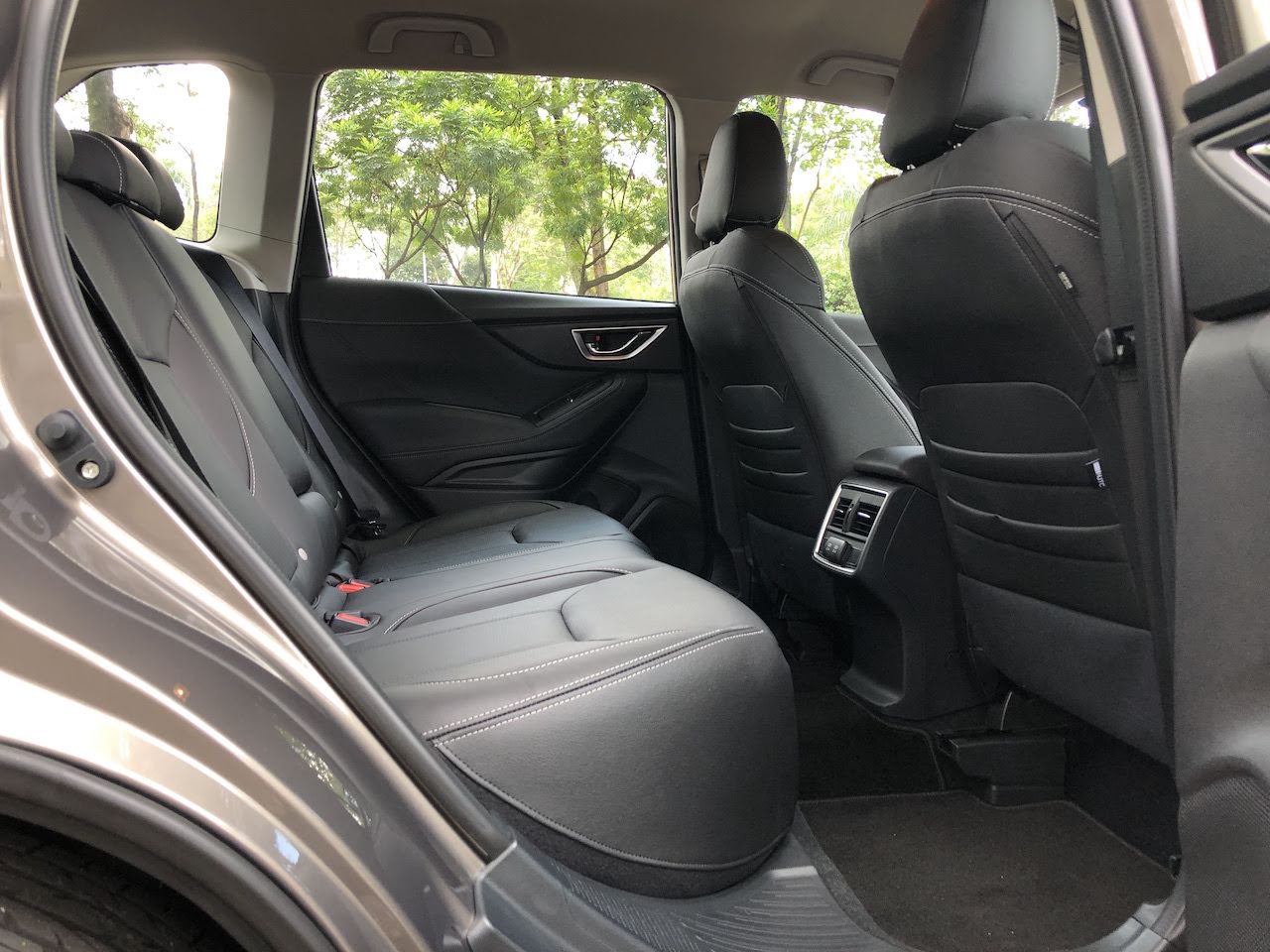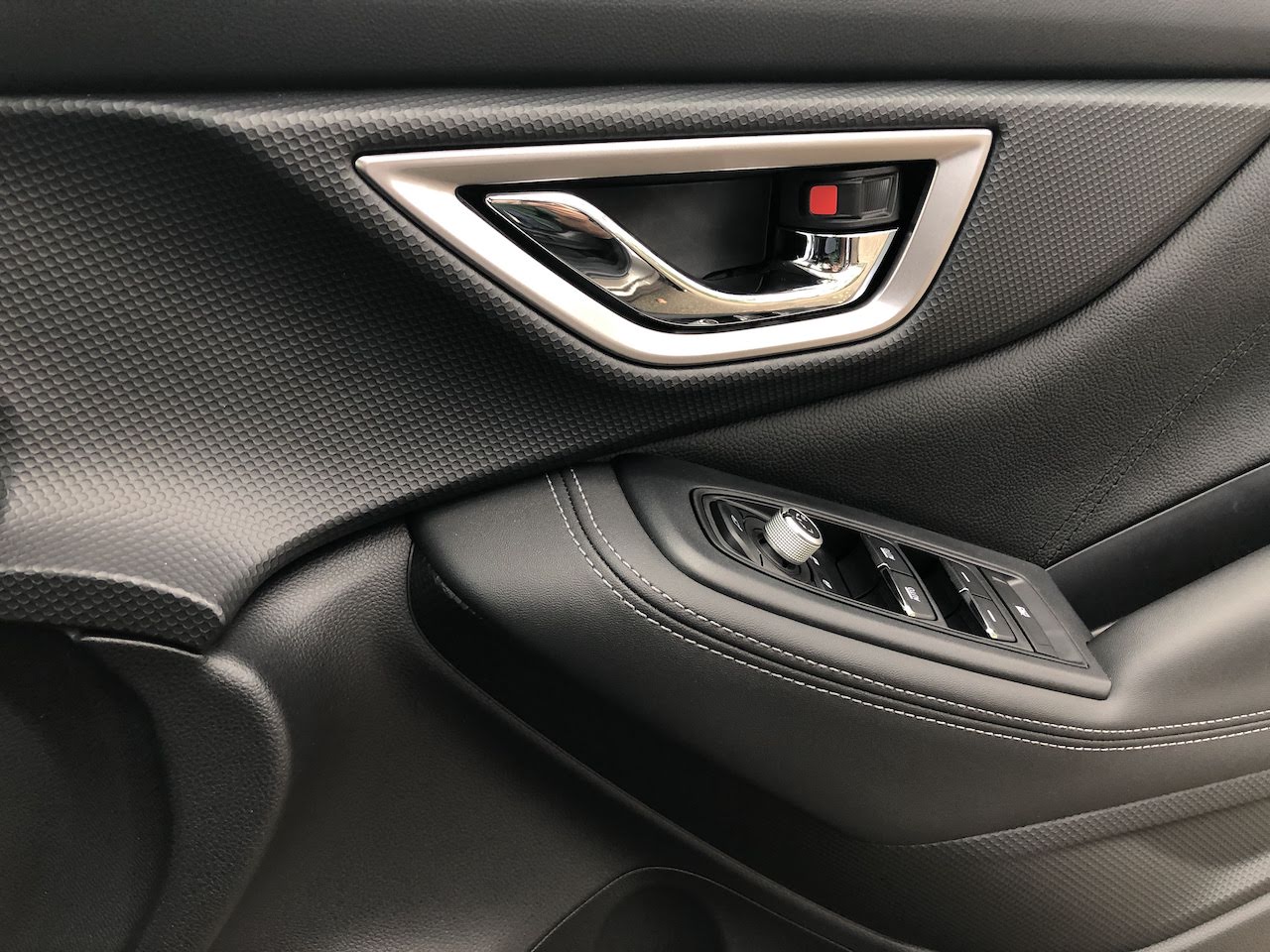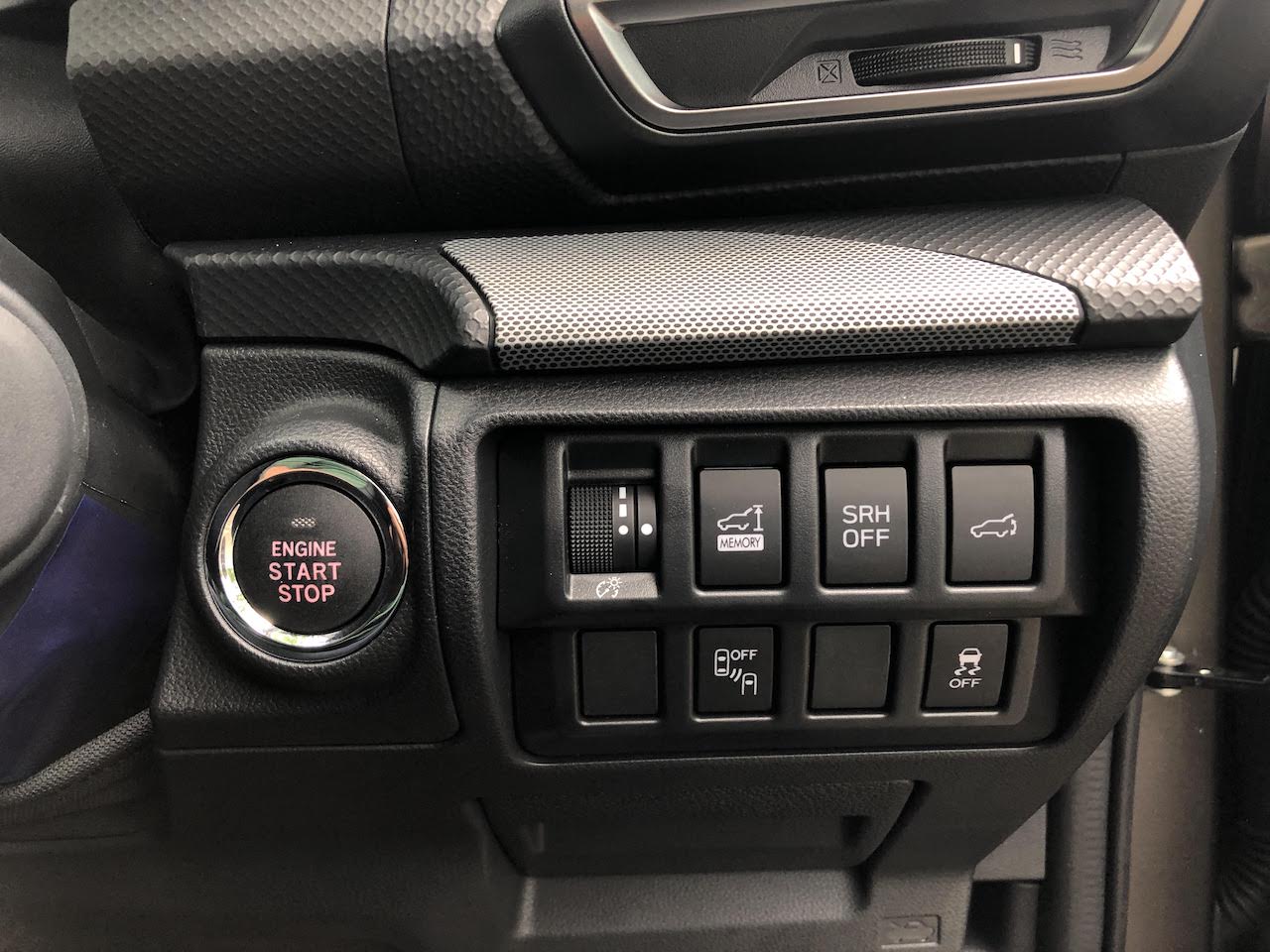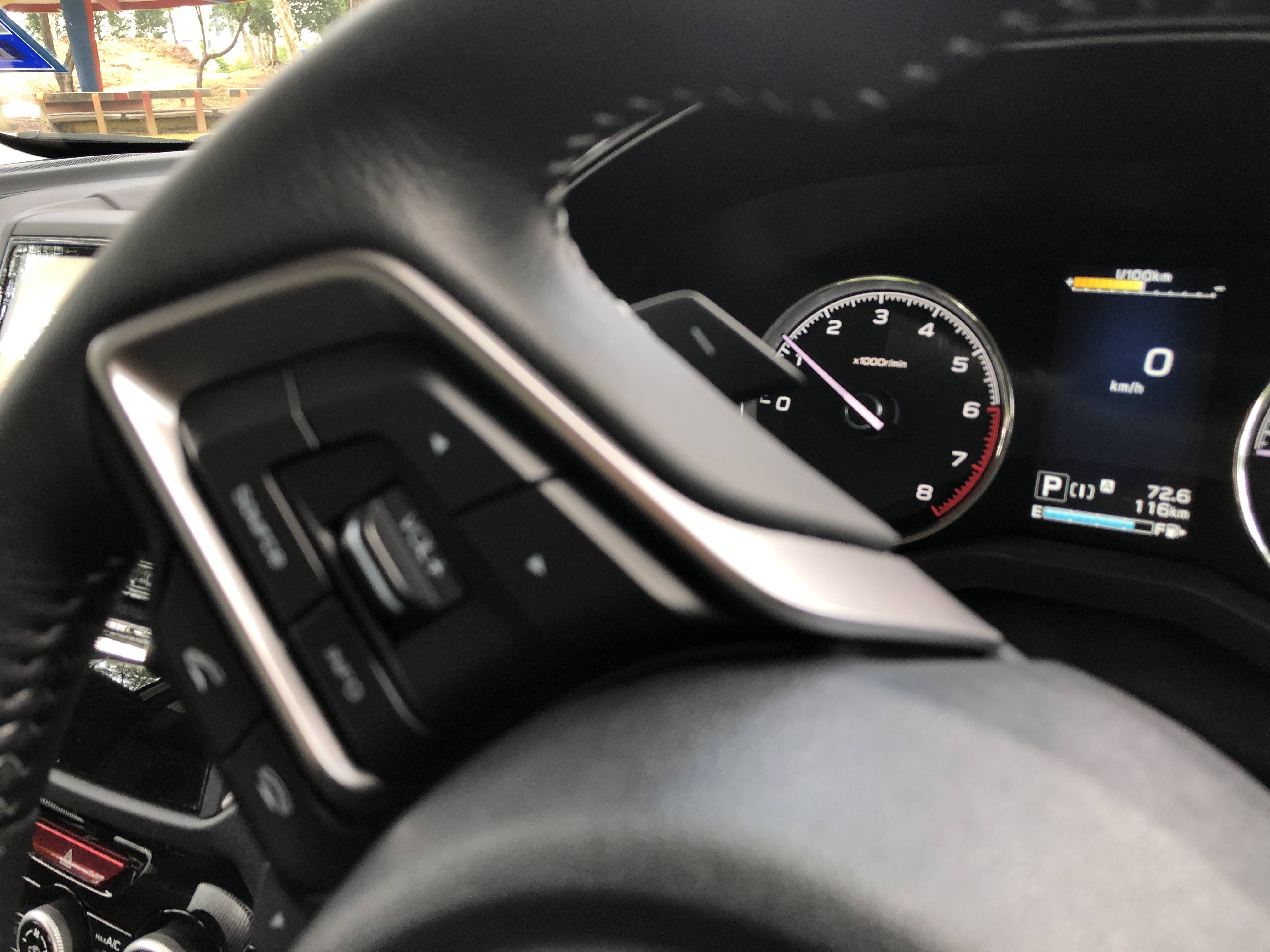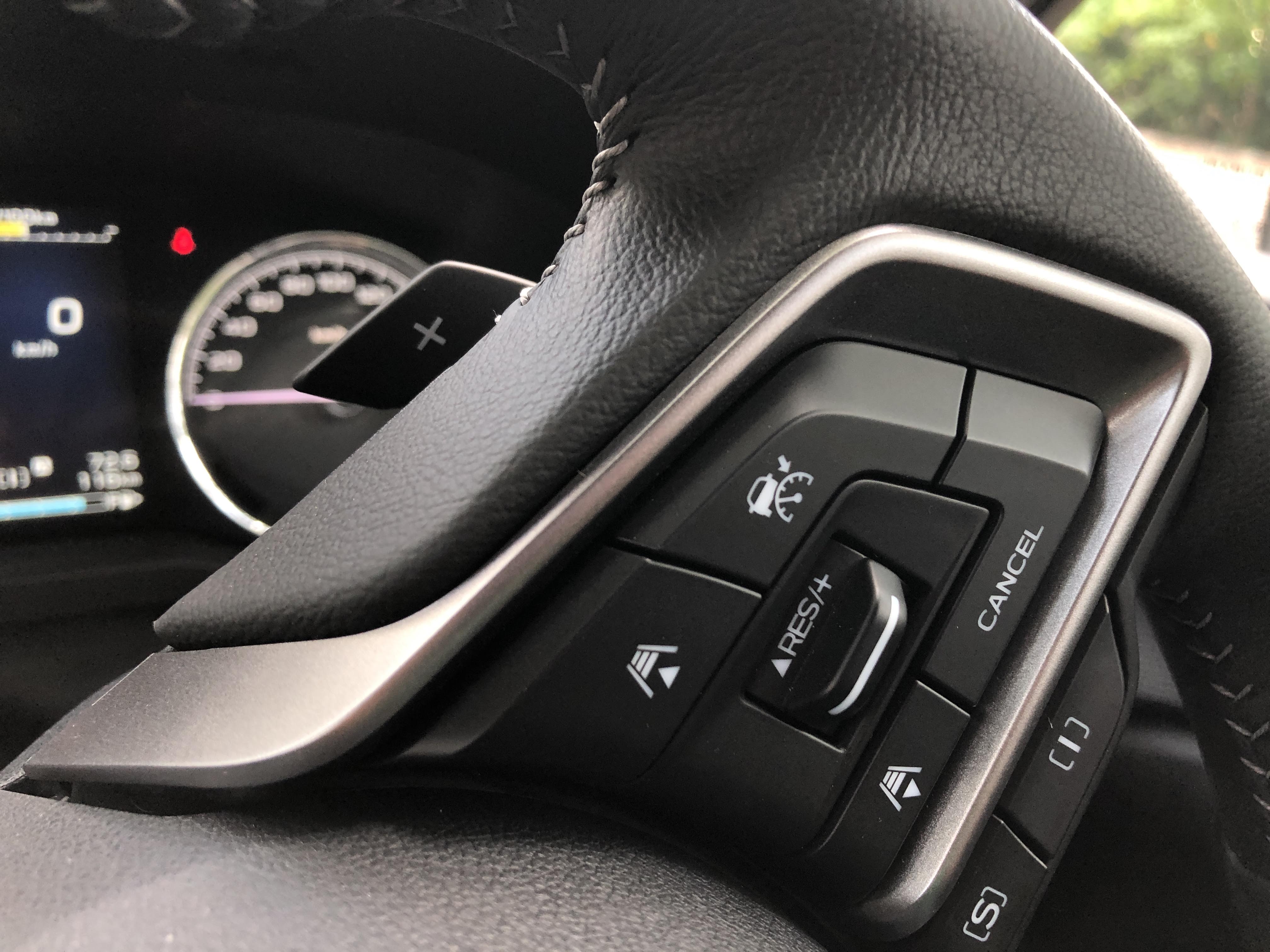 The Forester Drive
This new generation Forester uses an all-new powertrain and chassis technology. The newly developed chassis technology, which ensures not only precisely controllable handling, but also noticeably improved ride comfort when driven over bad road surfaces. Together with the car's impressive rigidity of the body and chassis, all contribute to a driving experience familiar to European car driving dynamics.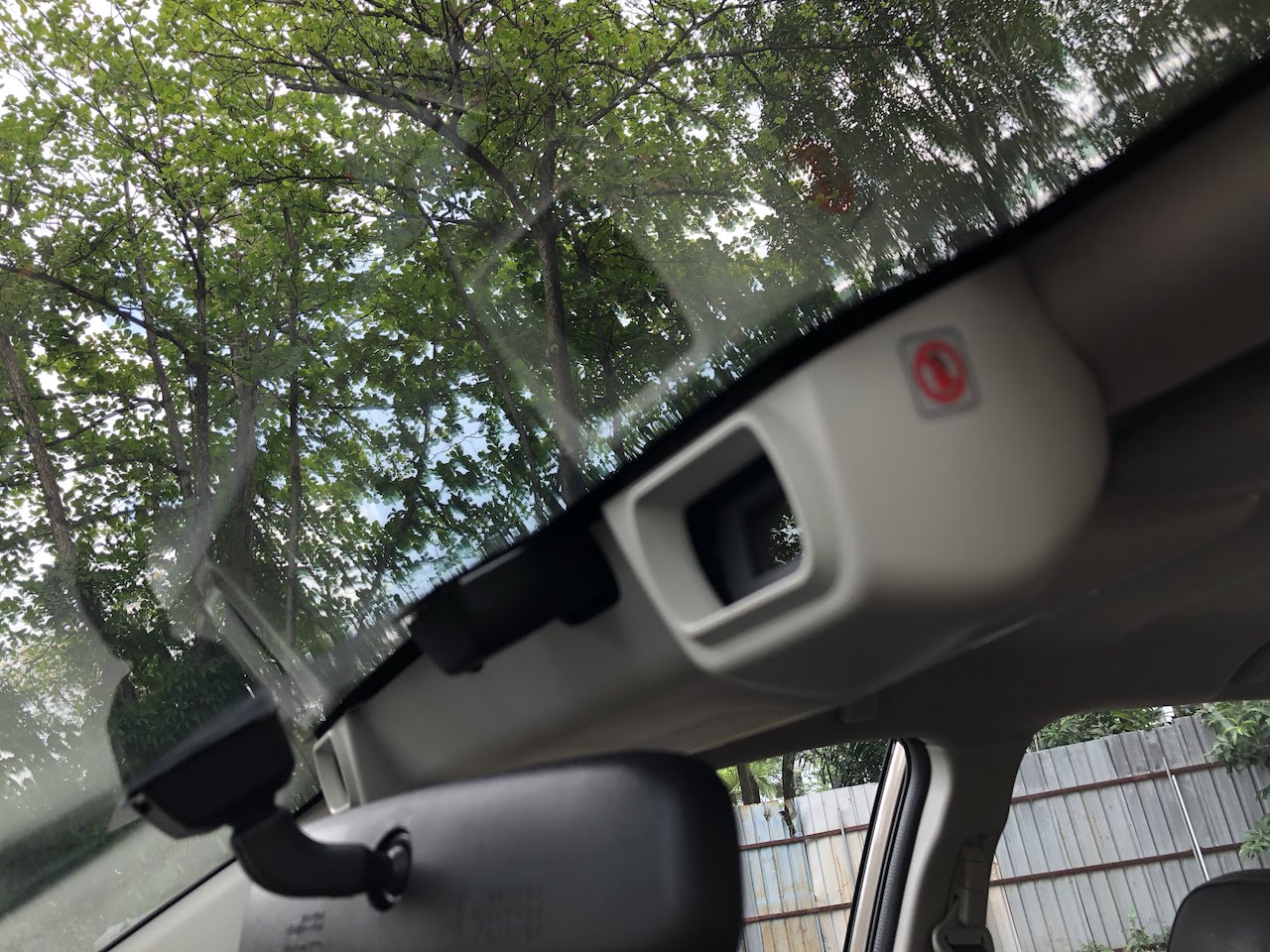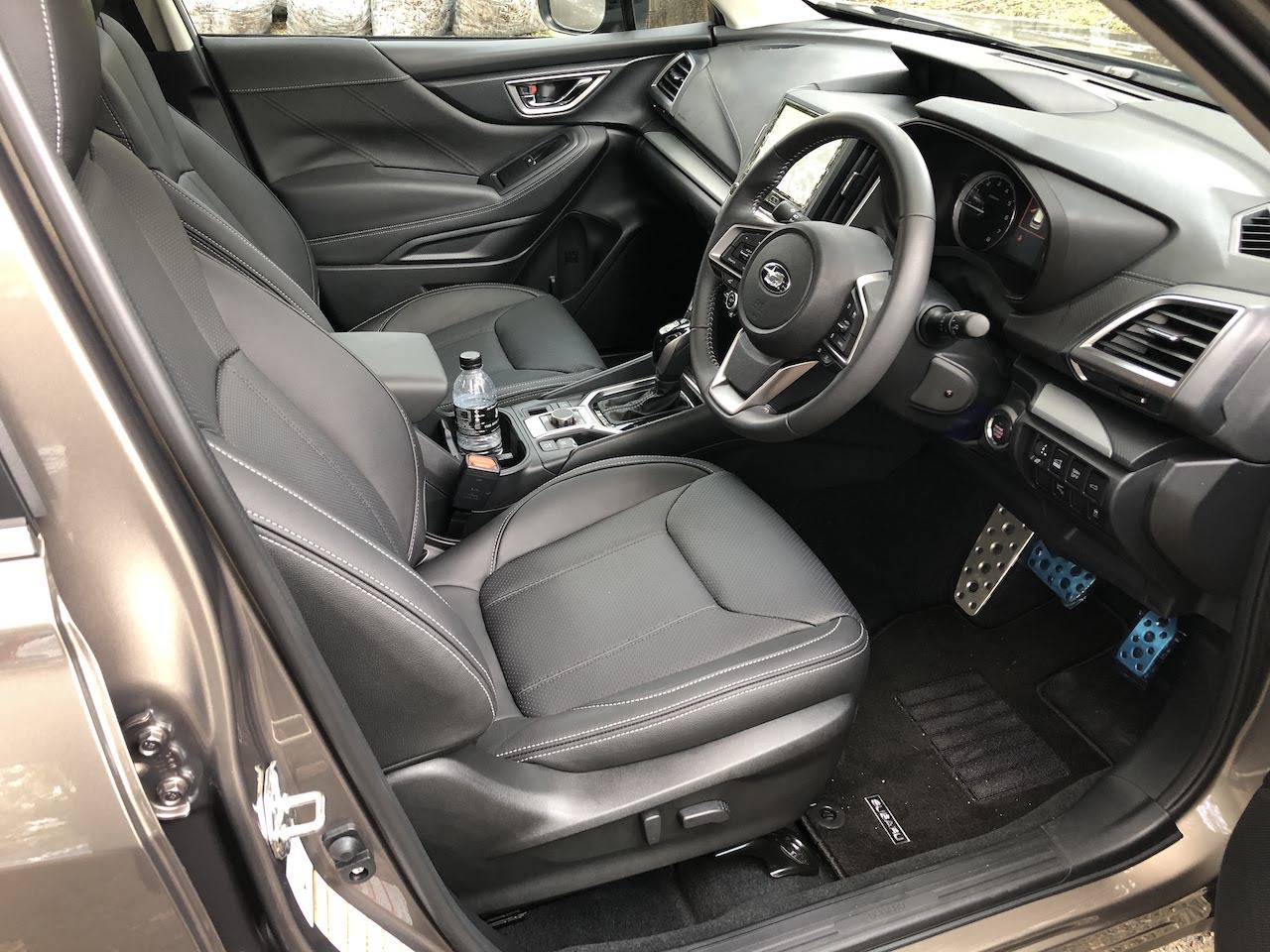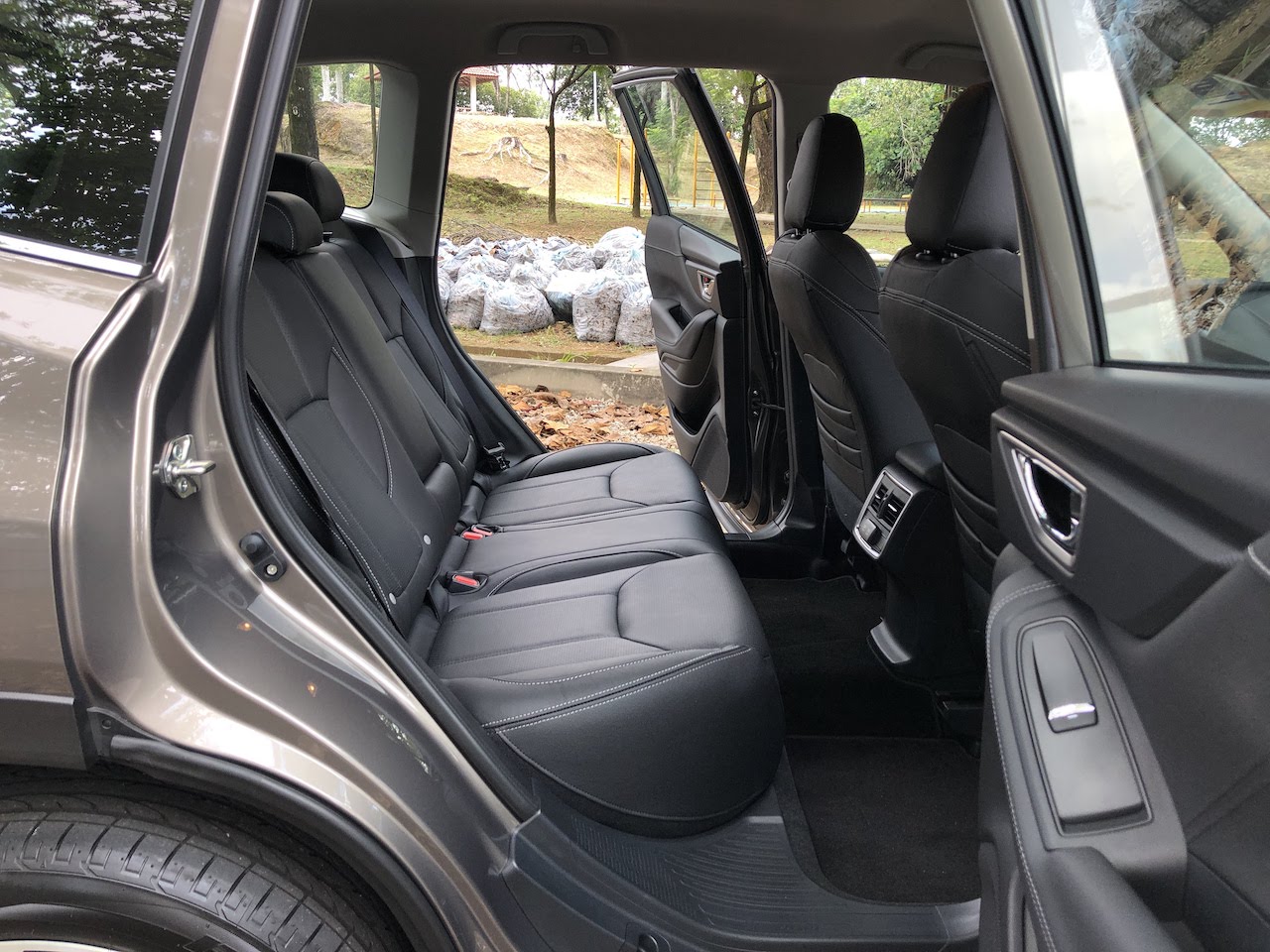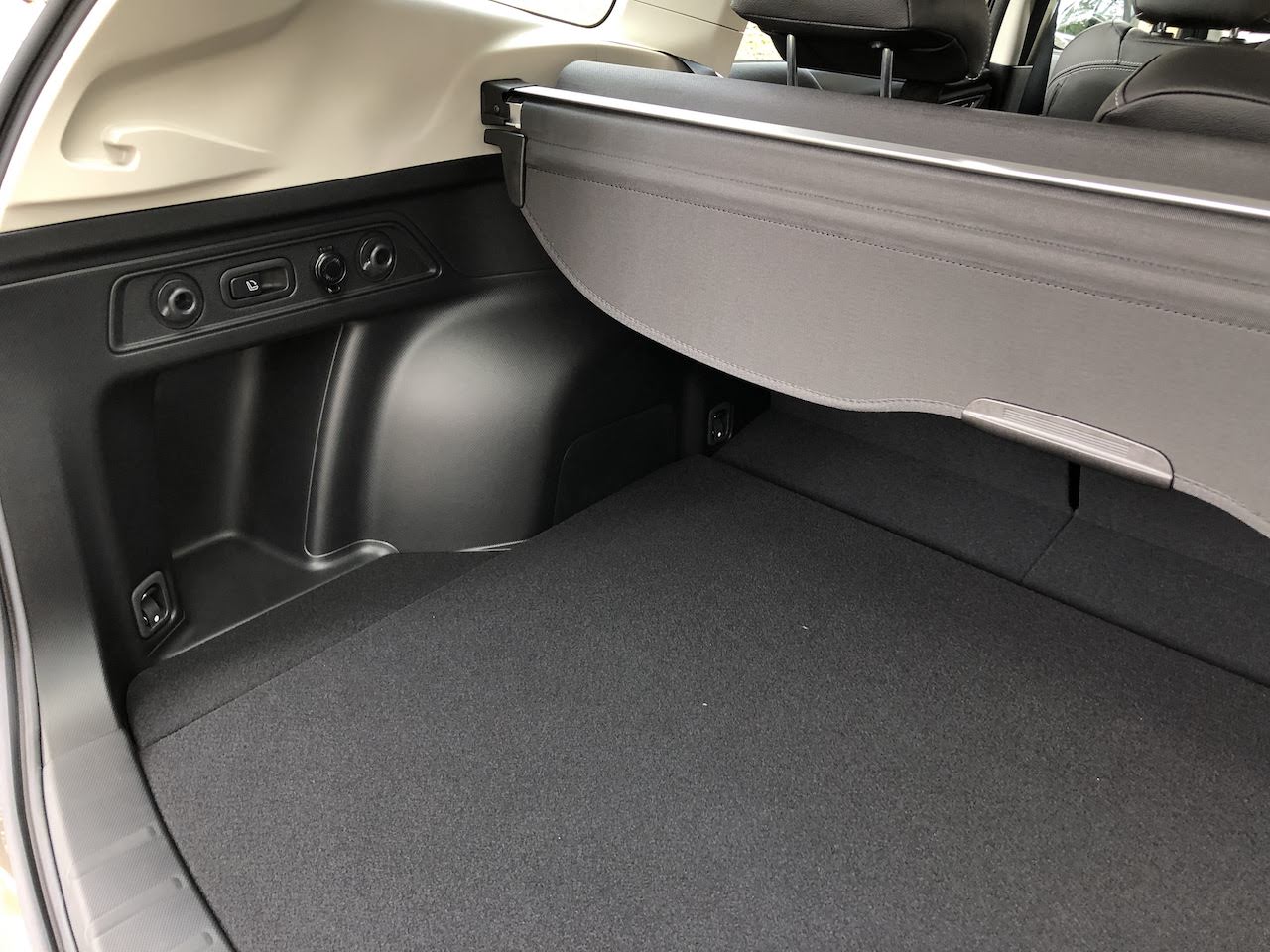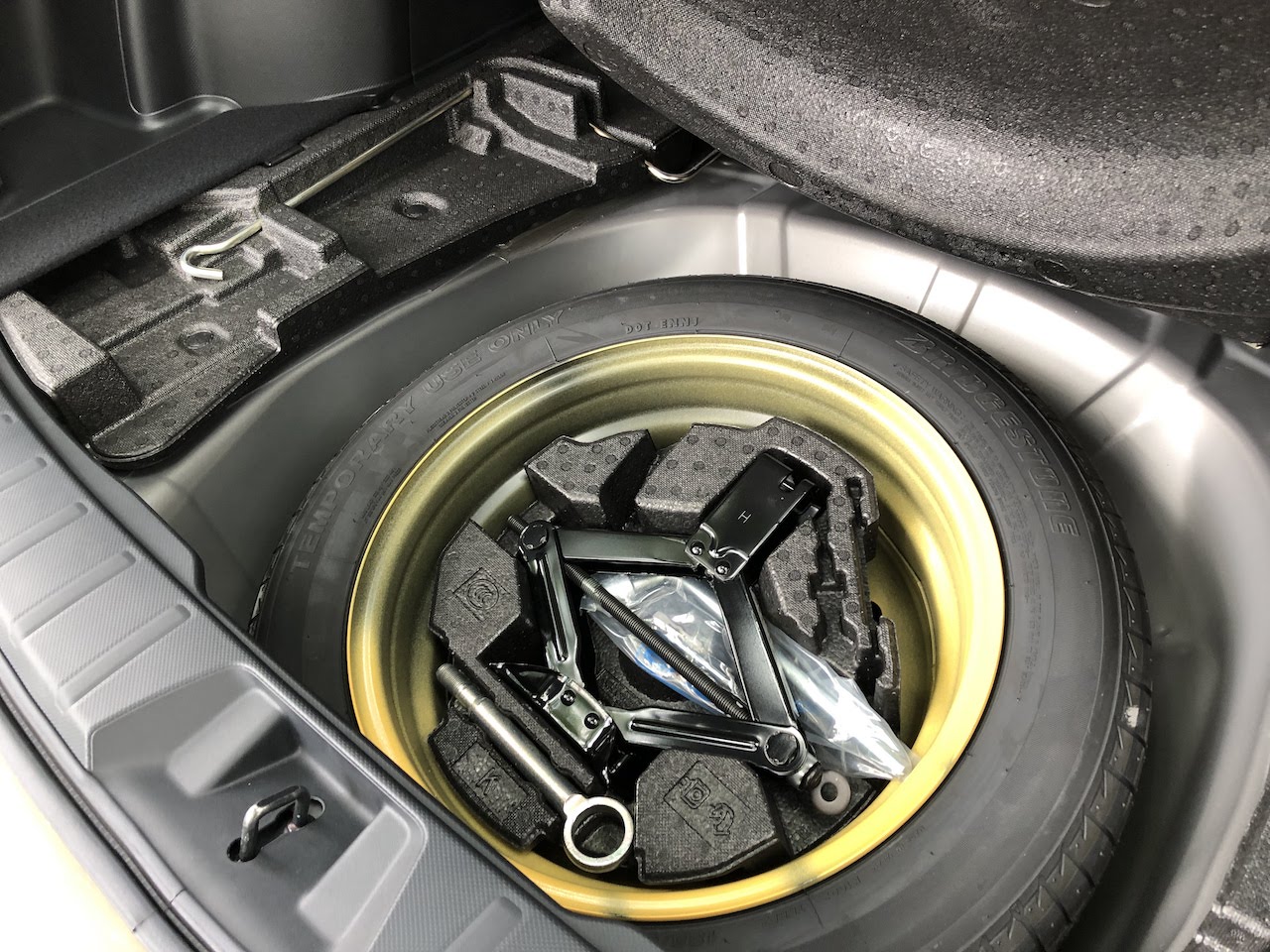 You need to test drive this vehicle from Subaru yourself to feel and understand the dynamics provided. The new EyeSight equipped Forester selling price might put many other options before you and with some rivals selling today with higher engine output, the end decision comes together only after a test drive and understanding of what Subaru provides.
Subaru Forester 2.0i-S EyeSight Specifications
Engine: FB20 16-Valve horizontally-opposed 4-cylinder petrol
Capacity: 1995cc
Max power: 156hp @ 6000rpm
Max torque: 196Nm @ 4000rpm
Transmission: Lineartronic CVT
Top Speed: 192km/h
0-100km/h:11.8secs
Selling Price: RM159,788.