Cars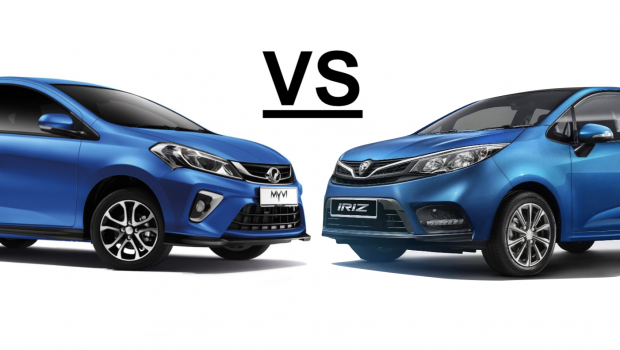 Published on December 5th, 2020 | by Joshua Chin
0
Spec Vs Spec: Perodua Myvi Vs Proton Iriz
Perodua Myvi 1.5L AV Vs Proton Iriz 1.6L Premium CVT: The battle of the RM 50k top-spec local hatchbacks. 
Ever since the Perodua Myvi debut back in 2005, there is no doubt that it has been a massive hit with Malaysians. Considering that well over a million has been produced over its three generations, it is probably not even an exxagerated statement to say that it has become Malaysia's de-facto national car for the past 15 years.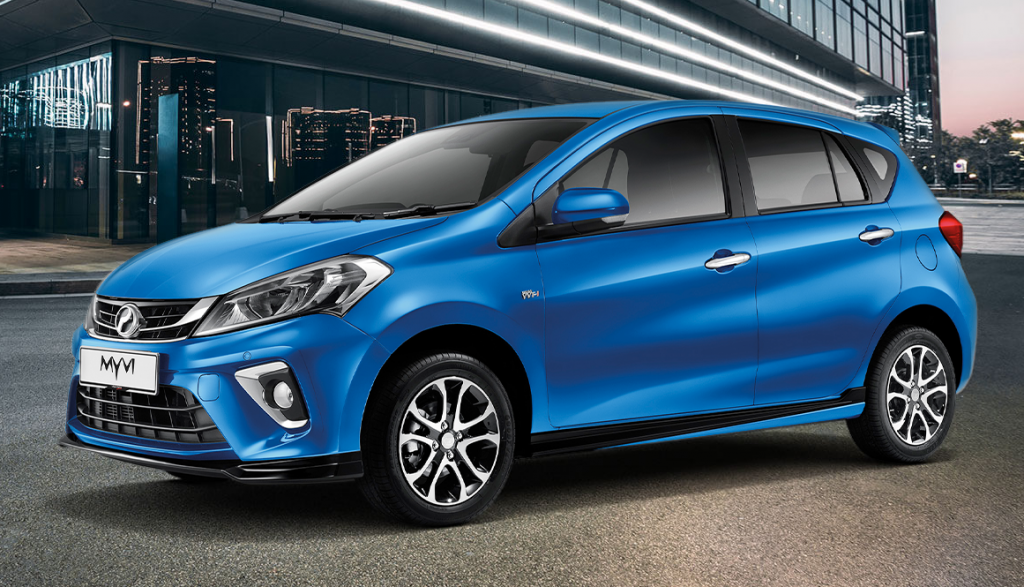 In fact, the Myvi's commercial success is so great that it has lead Proton, in a brazen feat of 'if you can't beat them, join them', to launch the Iriz hatchback in 2014 as an attempt to provide some competition to the all-conquering Myvi. The sad reality for the Iriz is however that it never really on the radar of the Malaysian car-buying public, who all went and bought a Myvi instead.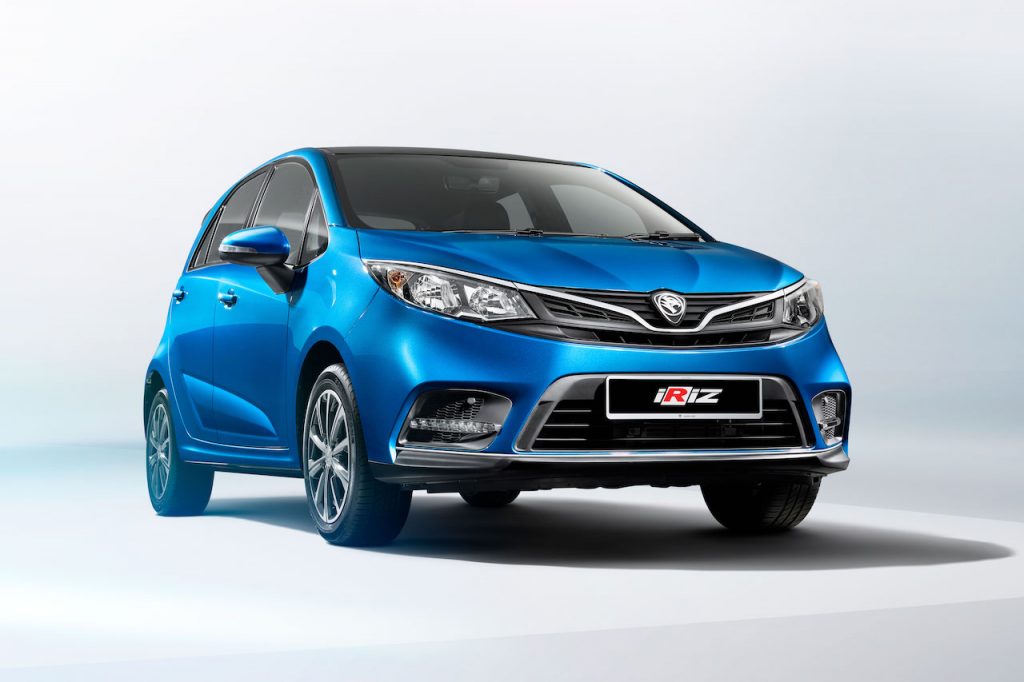 All those who were in the market for an affordable, reliable mode of transport simply made a bee-line to the nearest Perodua showroom, and the sales figures of both cars at any point in time easily proves this point. Looking at the monthly sales breakdown for both automakers, it will nearly always show the Myvi easily out-selling the Iriz. Sometimes at a rate of a scarcely believable 10-to-1 in favour of the Perodua.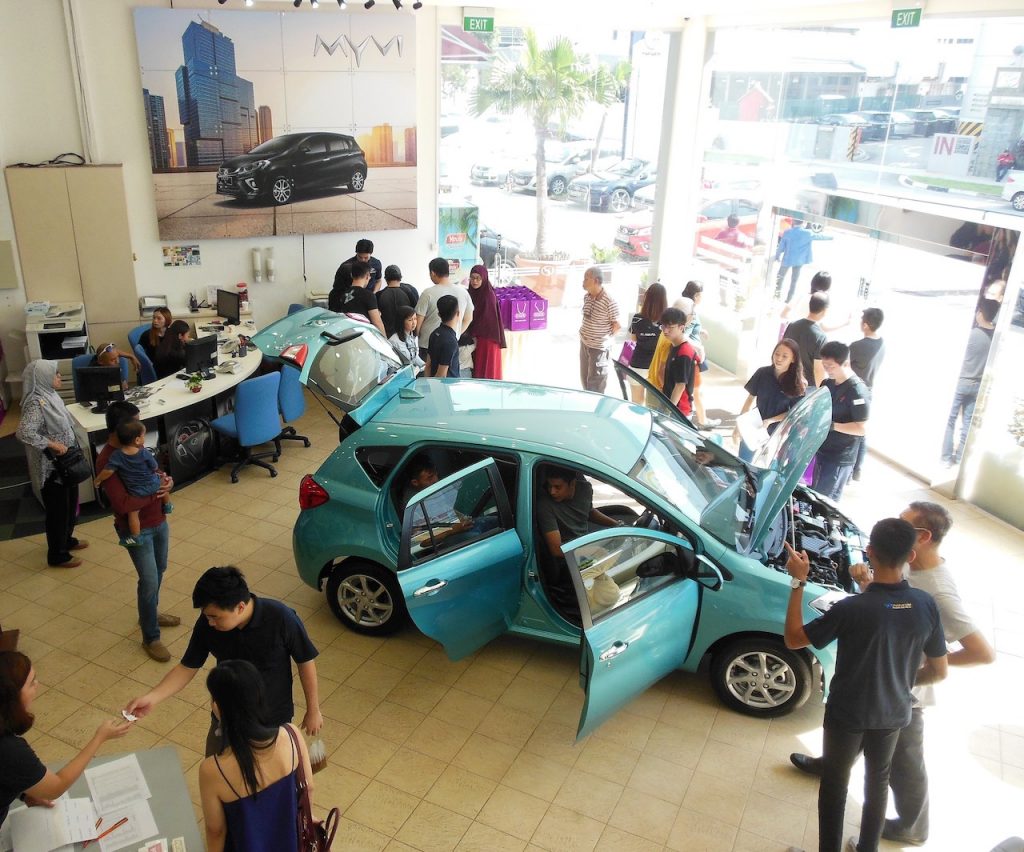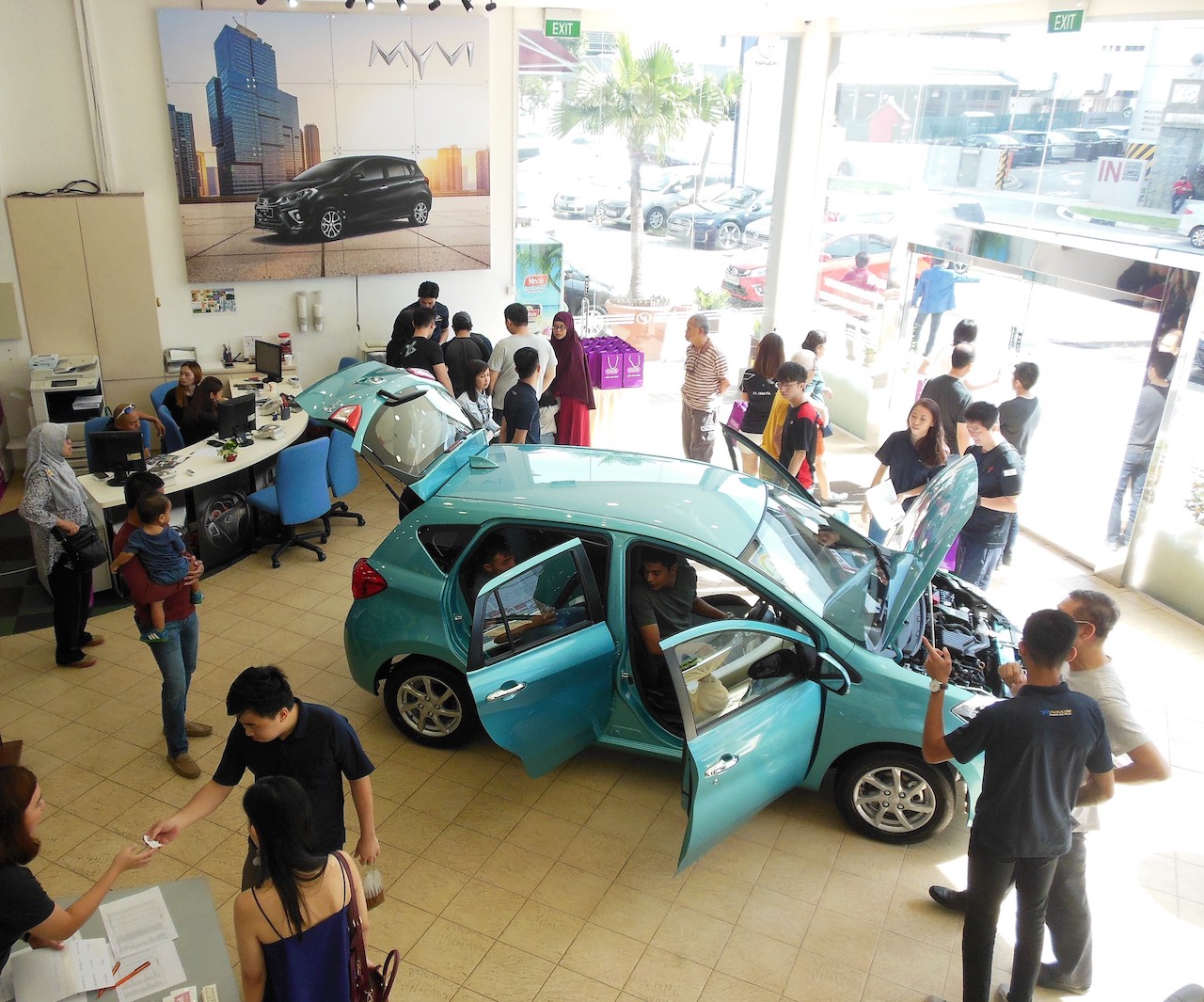 This therefore leads to an interesting question, namely as to why isn't the Iriz doing as well as the Myvi? Both are sub-RM 50k hatchbacks produced by our local automakers after all. Perhaps then a closer look at the spec sheet for both cars will go some way to providing an answer to this rather interesting sales phenomenon.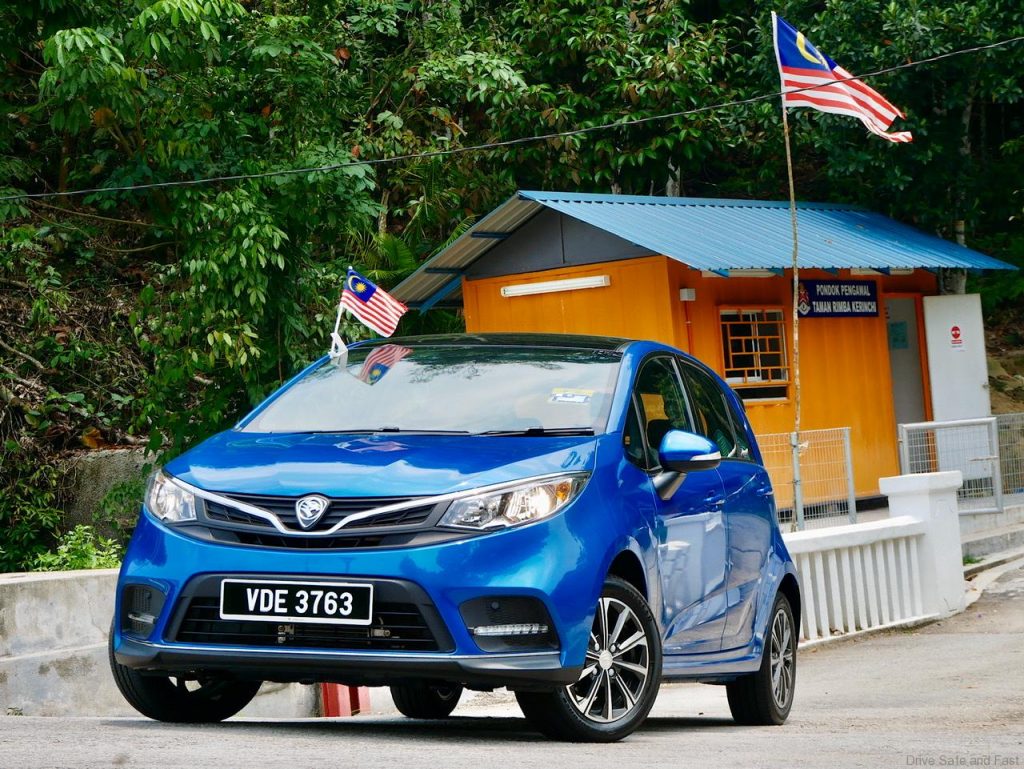 Spec In Question
Before even beginning to compare these two home-grown hatchbacks however, it should be worth noting that the comparison performed here will be between the two highest specification versions of each of the models. That being the Perodua Myvi 1.5L AV and the Proton Iriz 1.6L Premium CVT.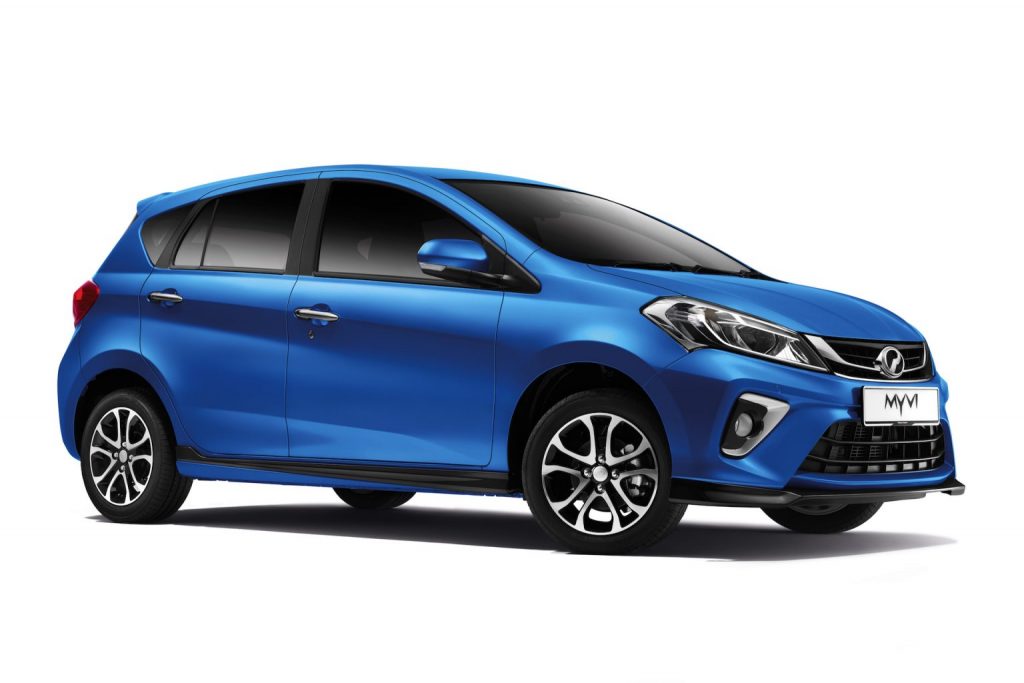 This is simply because of the fact that the top-spec trim levels of both models are also incidentally the best selling variants. So it does makes the most sense to pit these two specific variants head-to-head in this edition of Spec Vs Spec.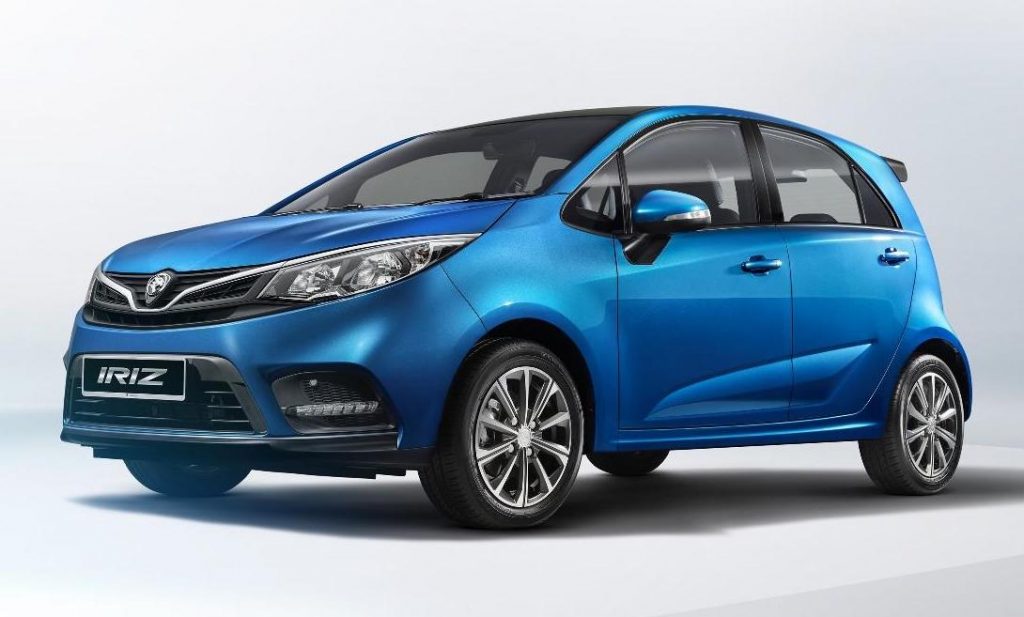 Exterior Specs
Starting on the outside of both hatchbacks, dimension-wise, there is not much to split them apart. They are both compact hatchbacks after all. 
Just looking at both cars, it is clear to see that the Myvi is the slightly wider (1,735 mm vs 1,722 mm) and shorter (1,515 mm vs 1,544 mm) car compared to the Iriz. Having a larger capacity engine too, it is not too surprising to see that the Proton (1,178 kg) is slightly heavier than the feather-weight Perodua (1,015 kg).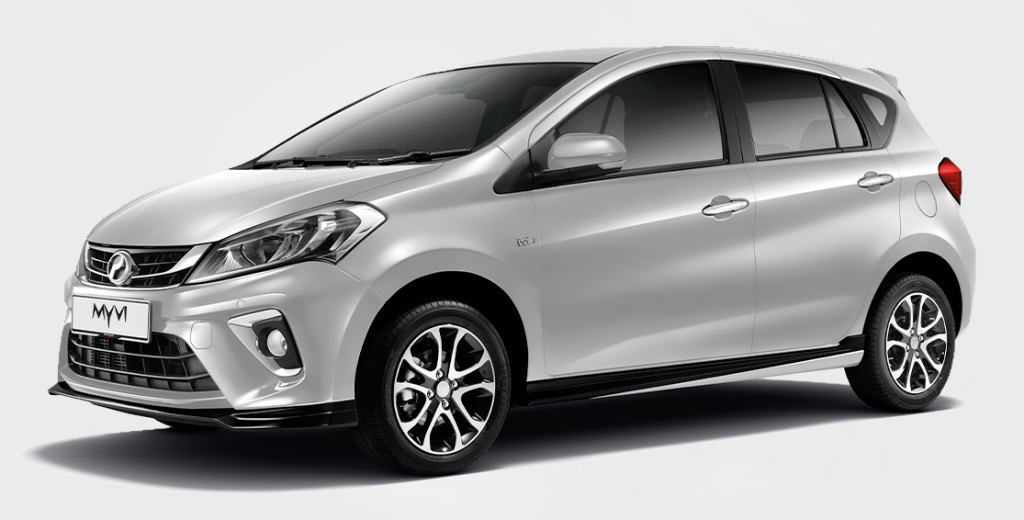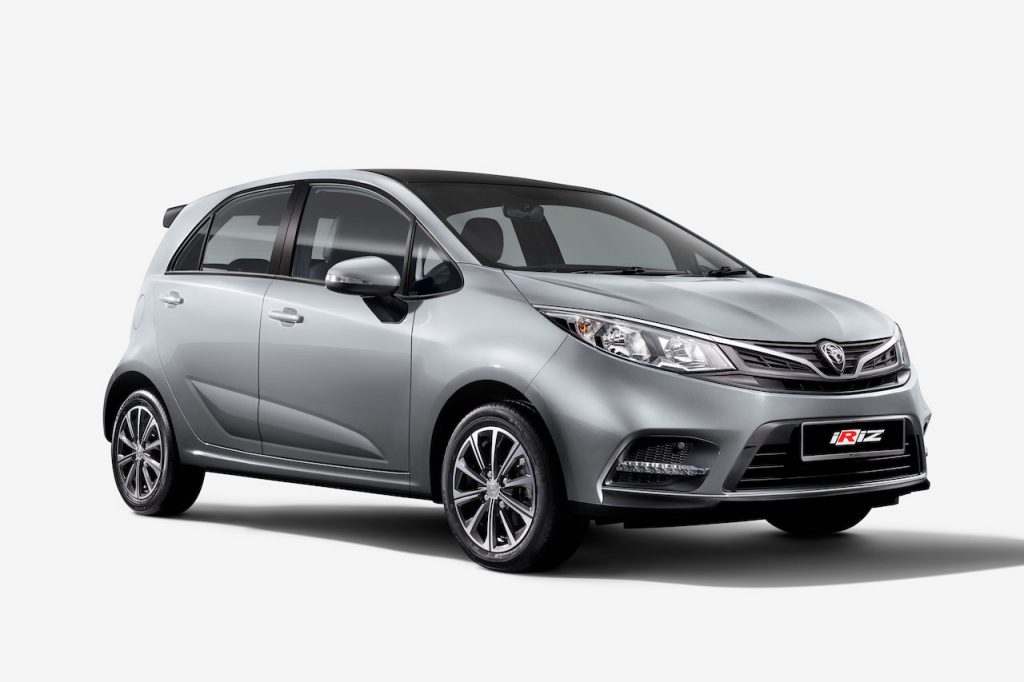 What some might find interesting however is that the Iriz is actually marginally longer than the Myvi, in both wheelbase (2,500 mm vs 2,555 mm) and overall length (3,895 mm vs 3,945 mm). Something that is not immediately apparent from both its exterior aesthetics. 
Speaking of the exterior aesthetics, both hatchbacks are proudly designed by Malaysians and both are, by-and-large, inoffensive to look at. Being the top trim levels of both models, subtle amounts of chrome garnish and 15-inch alloy wheels makes an appearance. As does LED daytime running lights, electrically operated wing mirrors with integrated turn signals, LED rear light clusters, shark fin antenna and a rear boot spoiler.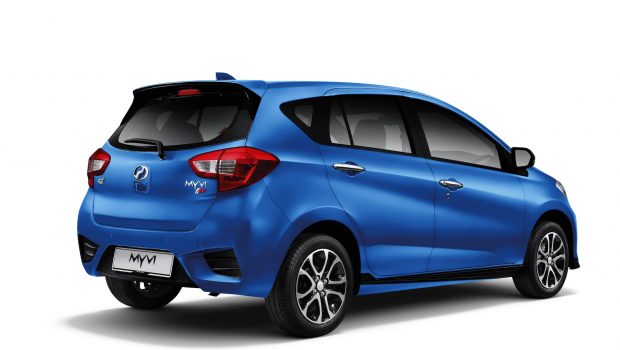 Both variants in question too have automatic headlights with follow-me-home functionality. Though the Perodua is the only one to feature LED headlights, the Iriz meanwhile has to make do with halogen units. This Premium spec Iriz does however feature a contrasting black roof.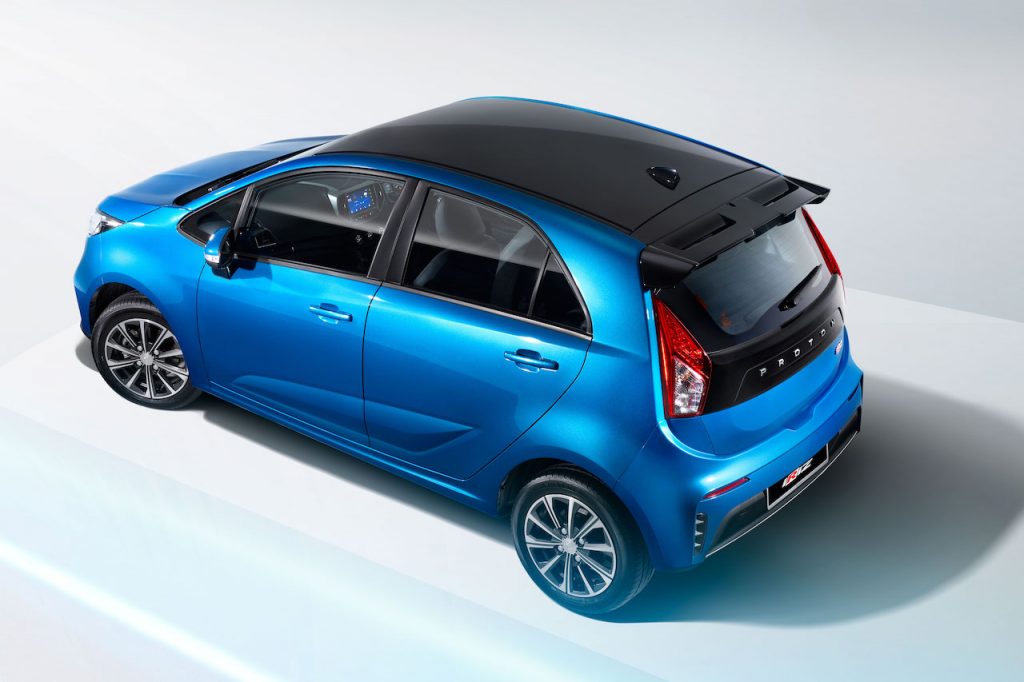 Performance Specs
Moving on to what is under the hood of both cars, the Iriz 1.6L Premium naturally features a 1.6 litre engine. More specifically in fact, it is a 1,597 cc inline-four with 4 valves per cylinder, dual-overhead camshafts (DOHC), variable valve timing (VVT) and multi-point fuel injection (MPI). Making 109 PS @ 5,750 rpm and 150 PS @ 4,000 rpm, power in the Proton is sent to the front wheels through a continuously variable transmission (CVT).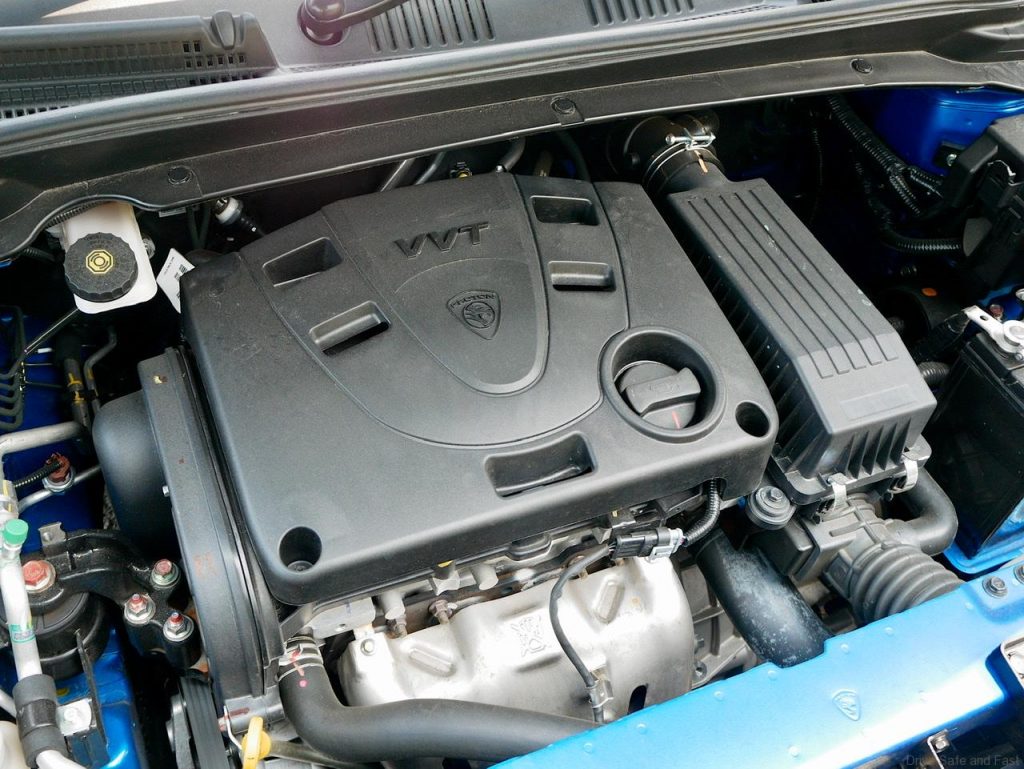 As for the Myvi 1.5L AV, under the hood is a 1,496 cc Toyota/Daihatsu-derived 2NR-VE four-cylinder featuring DOHC and Dual VVT-i. Mated to a well-proven 4E-AT four speed automatic transmission which drives the front wheels, power and torque figures for the Myvi are a slight deficit over the Iriz, at 104 PS @ 6,000 rpm and 136 Nm of torque @ 4,200 rpm. Thanks to the standard fit Eco-Idle stop-start system however, Perodua is claiming a staggering fuel efficiency figure of 20.1 km/l for the Myvi.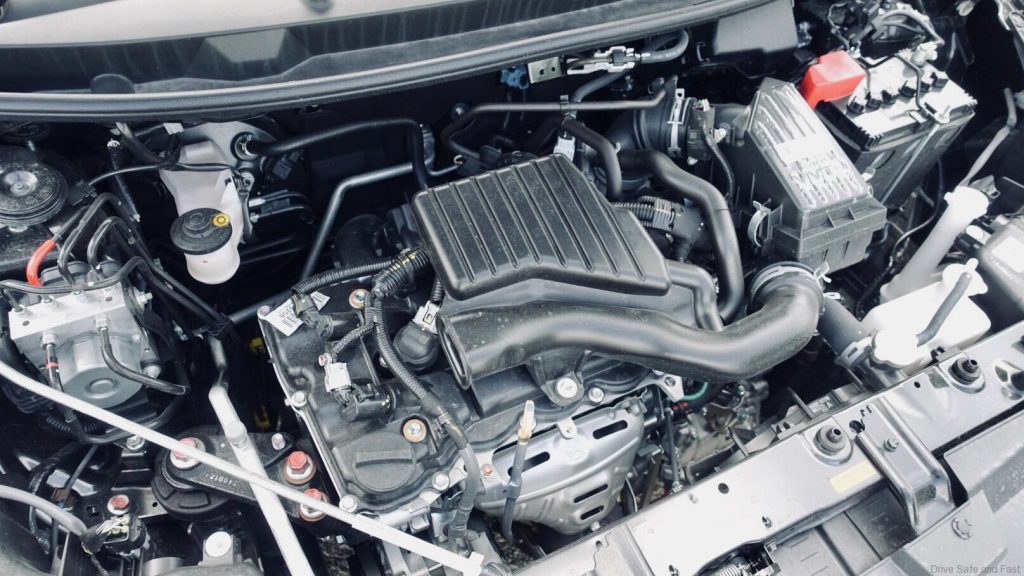 Interior Specs
Stepping inside the cabin of both cars, leather is standard in these top-trim variants, coming in the form of full leather upholstery in the Myvi and semi-leather upholstery in the Iriz. Both of these top-trim cars also feature a leather wrapped multi-function steering wheel as standard.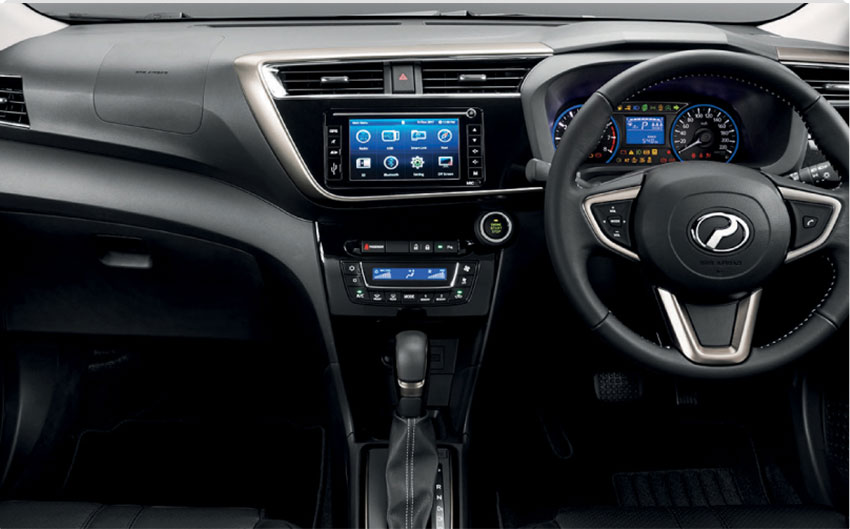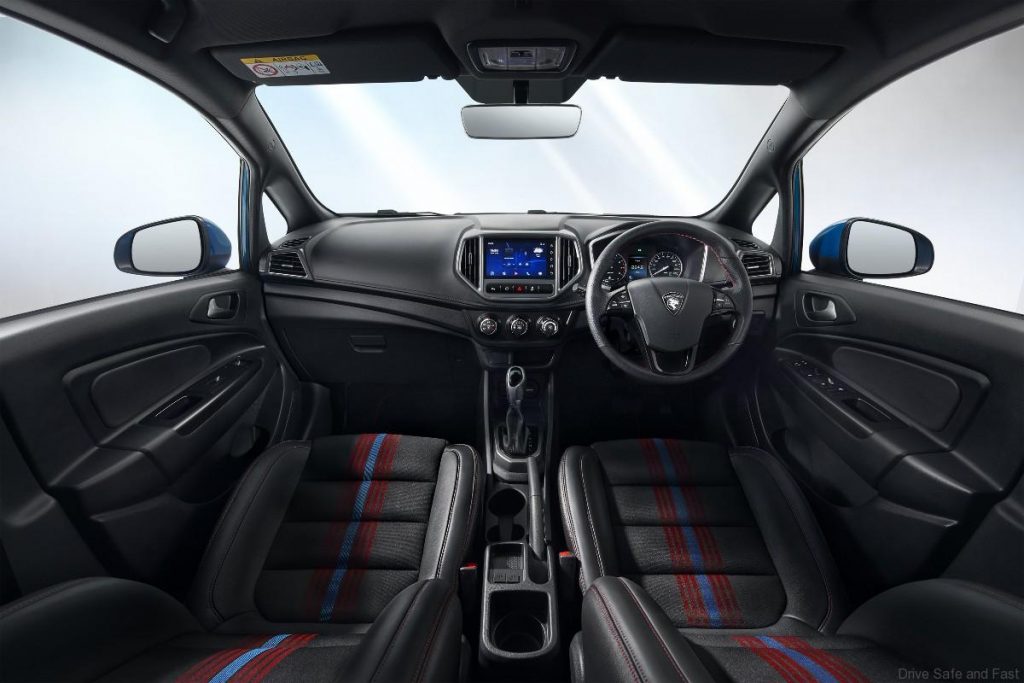 Both the Proton and Perodua suitably tech-laden too, featuring a 7-inch central infotainment touchscreen with navigation and smartphone connectivity in these top spec variants. Furthermore, keyless-go with a remote trunk release, a number of USB ports and four speakers are to be found in both cars.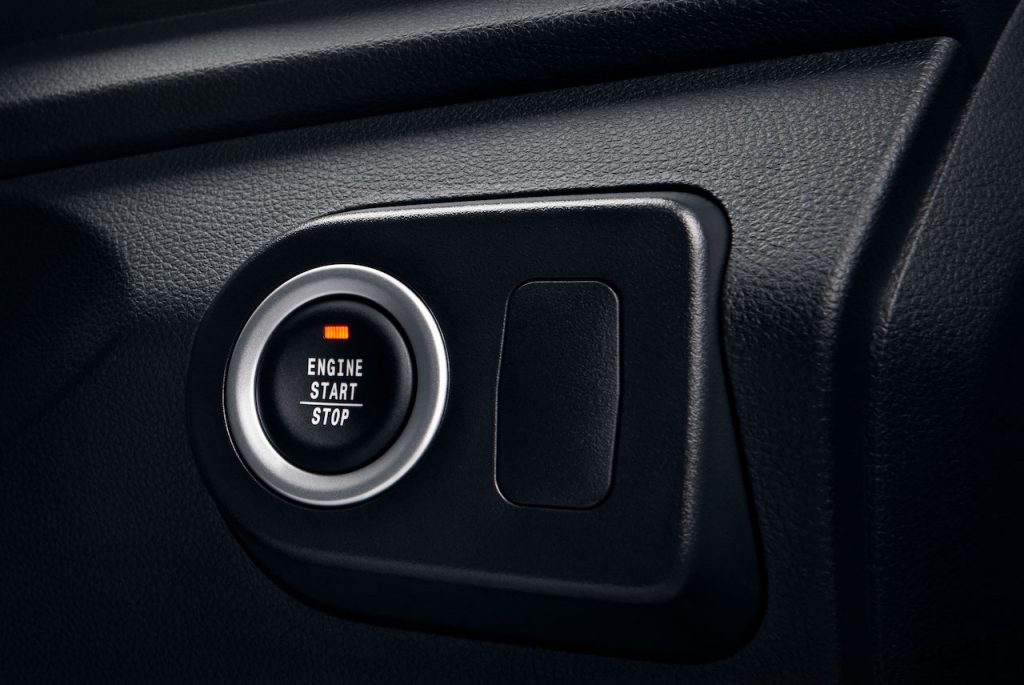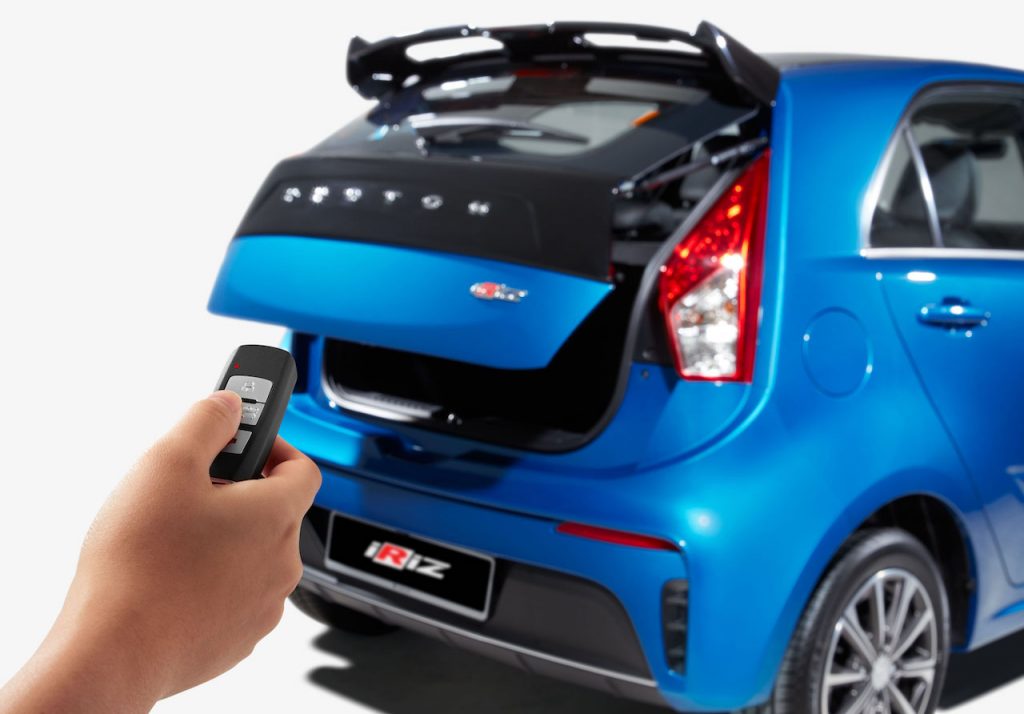 From the spec sheet however, it is clear that the Iriz trumps the Myvi in terms of tech. This is because on top of all the aforementioned standard equipment, this Premium spec Proton also brings to the table an LCD screen within the instrument cluster, a borderless rear view mirror and an N95 cabin air filter. 4G and WiFi functionality are is standard on this trim level too, which enables voice command and an online music streaming service.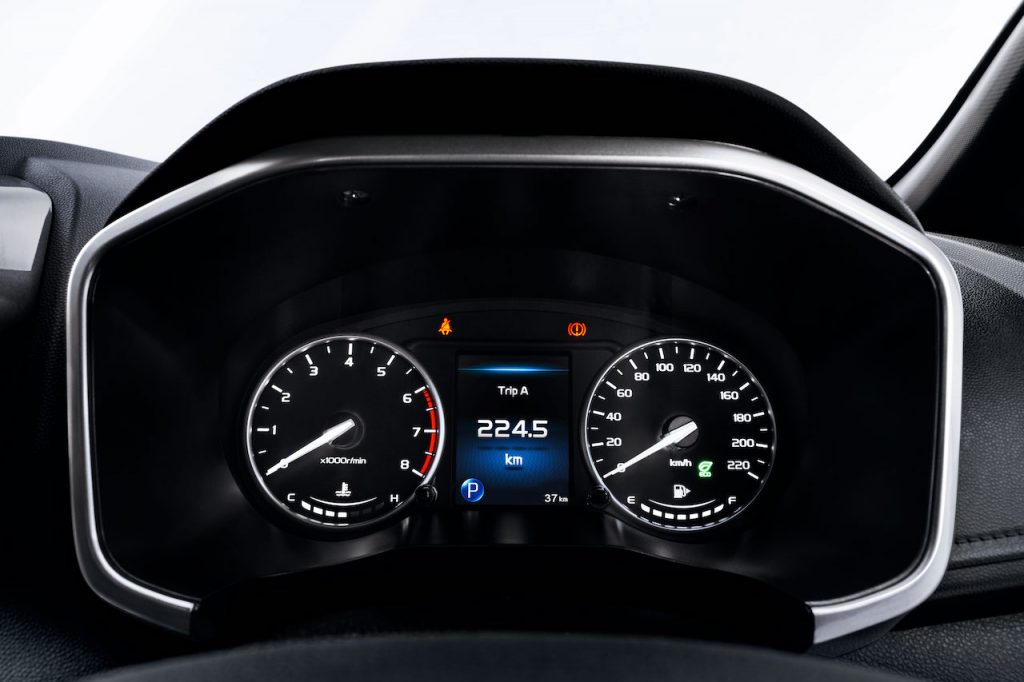 Saying that, what the Myvi loses on tech, it makes up for in practicality. Despite being the smaller car, the Myvi's 277 litre boot capacity is significantly more cavernous than the 215 litres of the Iriz. Moreover, while the Iriz might have more snazzy tech features, the Myvi features more practical touches like front seat shopping hooks, an anti-theft handbag hook, automatic climate control, a multi-purpose container and an integrated toll card reader.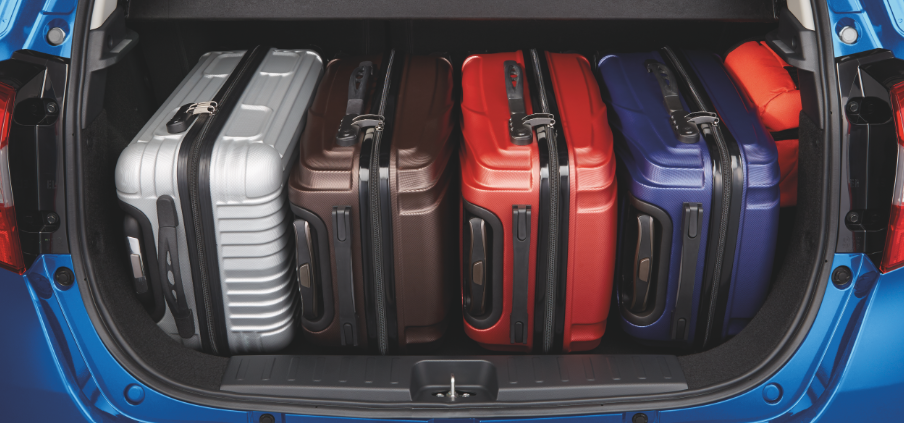 Safety Specs
Continuing on the Myvi, this Perodua hatchback is the only one of the two cars here to feature Pre-Collision Warning and Pre-Collision Braking, that operate at speeds of up to 100 km/h and 80 km/h respectively. Pedestrian Detection up to 50 km/h is also standard to the humble Myvi as part of its Advanced Safety Assist (ASA) 2.0 active safety suite. Emergency Stop Signal (ESS) and seatbelt reminders for all five seats are only available on the Myvi too.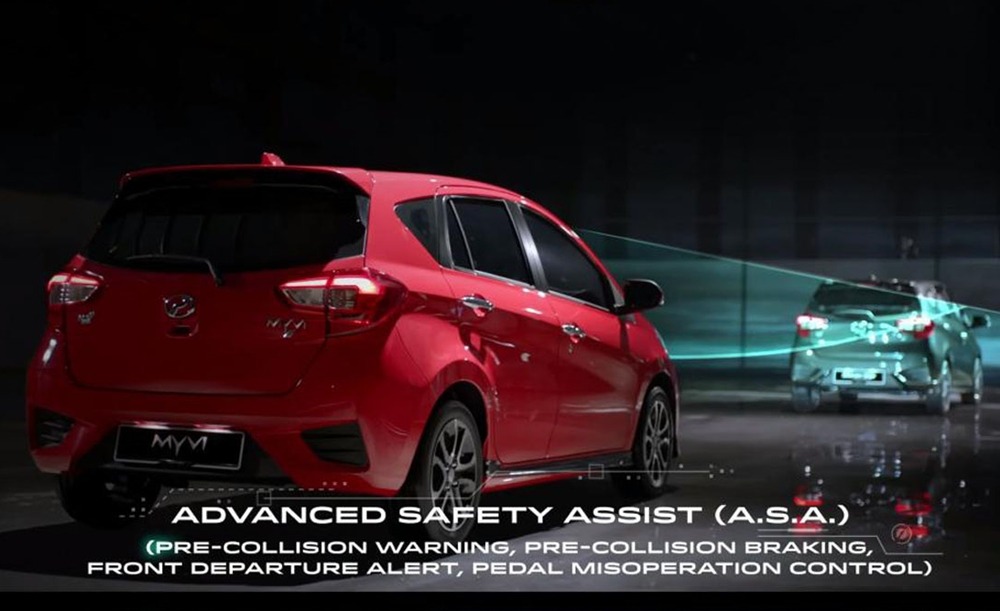 Nevertheless, while the Iriz loses out on having any active safety features, both the Proton and the Perodua are quite evenly matched on the passive safety front. Both cars feature six airbags apiece (front, side and curtain), as well as the usual passive safety acronyms, such as ABS with EBD, Hill-start Assist, Vehicle Stability Control, and Traction Control. Both the Iriz and the Myvi have also been awarded a 5-star ASEAN NCAP safety rating.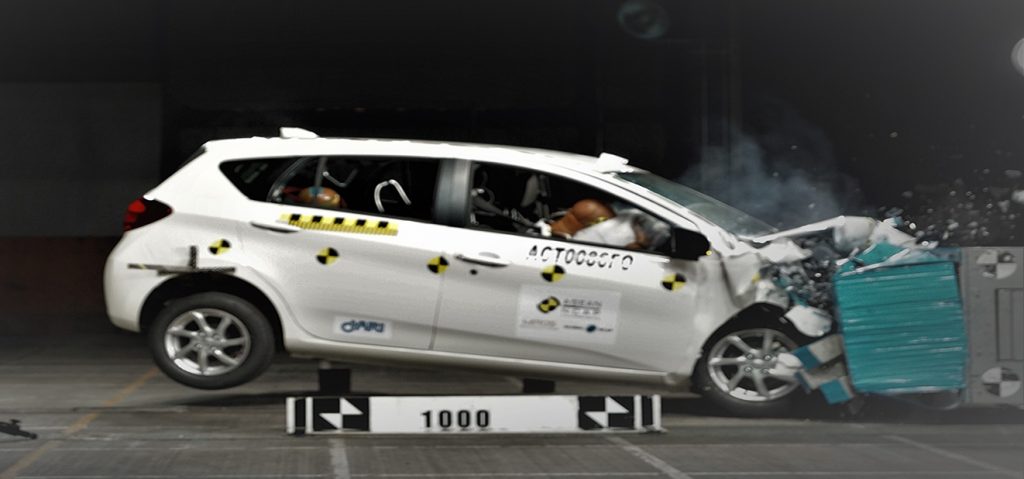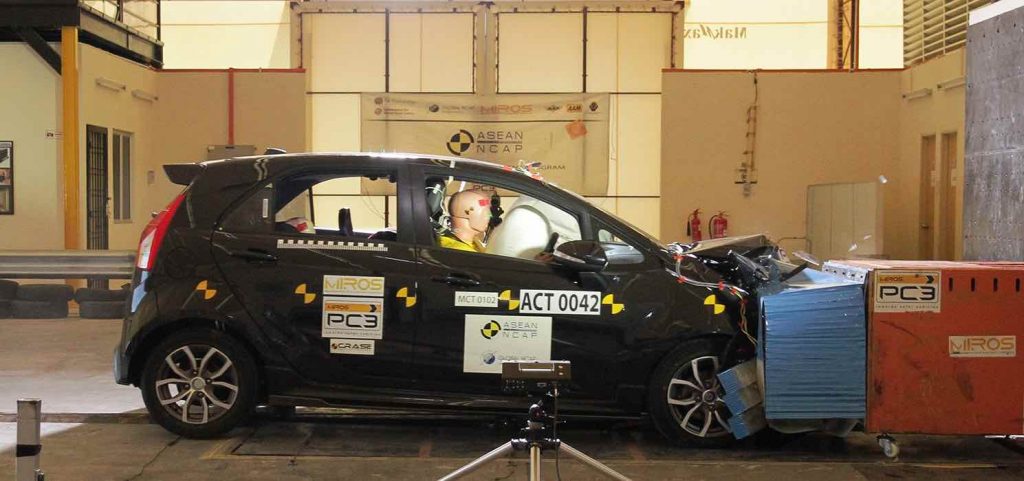 Additionally, just make parking these tiny hatchbacks an easier job than it already is, both cars come as standard are front and rear parking sensors, as well as a reverse camera. That said, the tech-filled Iriz is the only one of these two cars to feature dynamic guiding lines on the camera footage when reversing.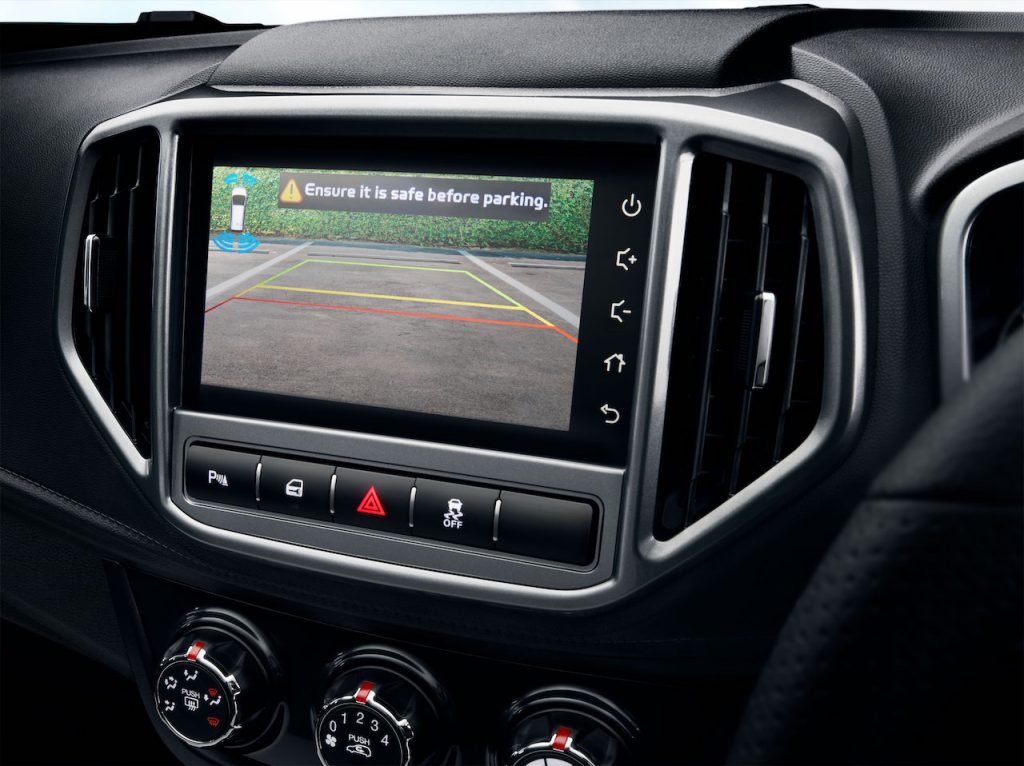 Price Specs
With the sales tax exemption currently in place, the Perodua Myvi 1.5L AV lists at RM 52,697. The Perodua Iriz 1.6L Premium CVT meanwhile comes in a shade cheaper at RM 50,700.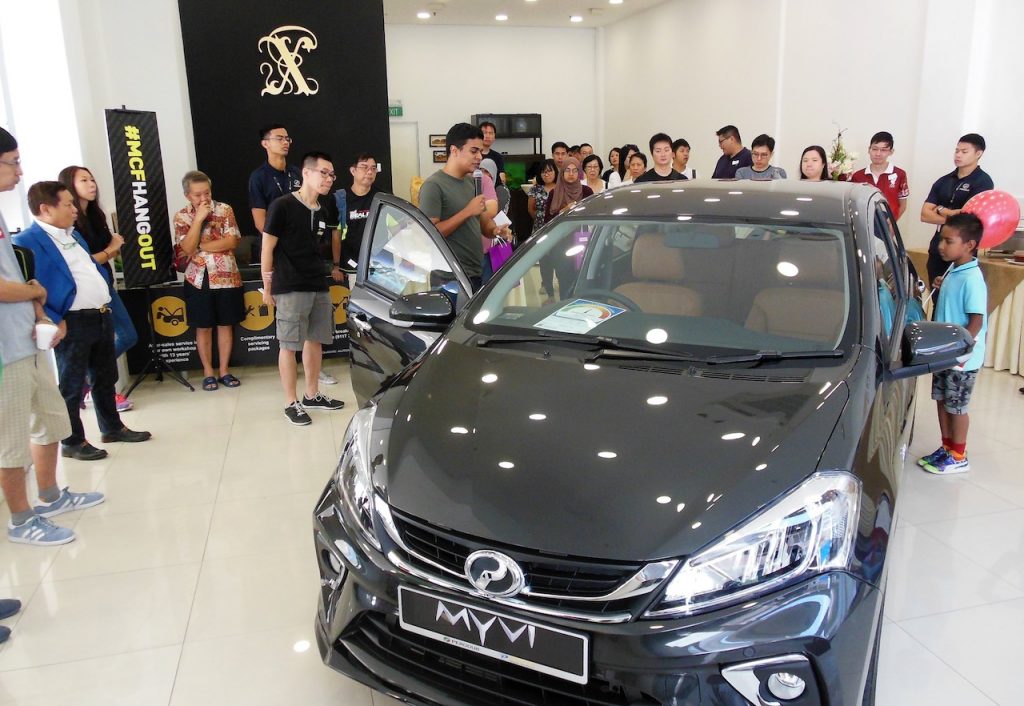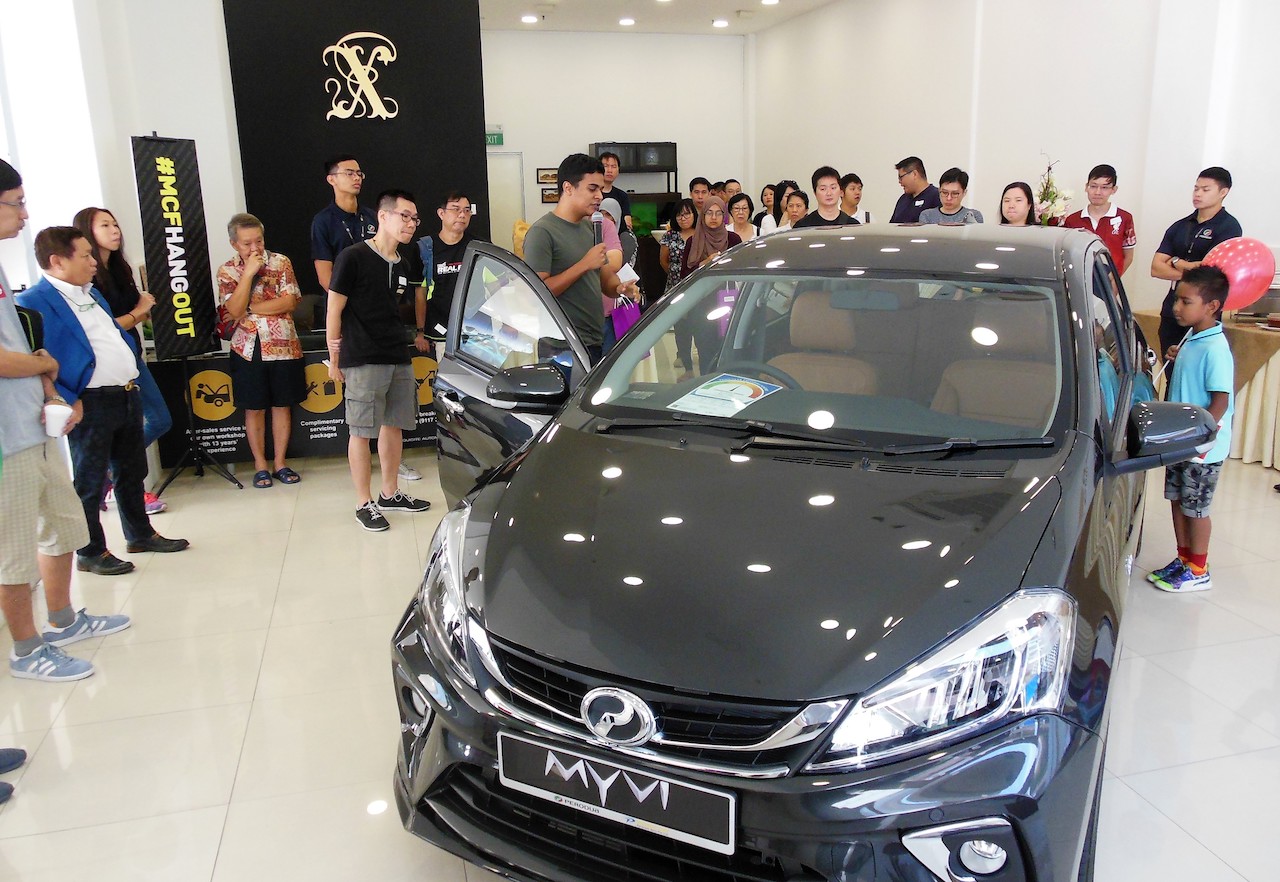 Both cars come with 5 year/150,000 km warranty packages. Also included with the Iriz is 3 times free labour service and a 5 year complimentary data package worth 1 gb per month. This top-spec variant Myvi on the other hand comes standard with solar and security window film.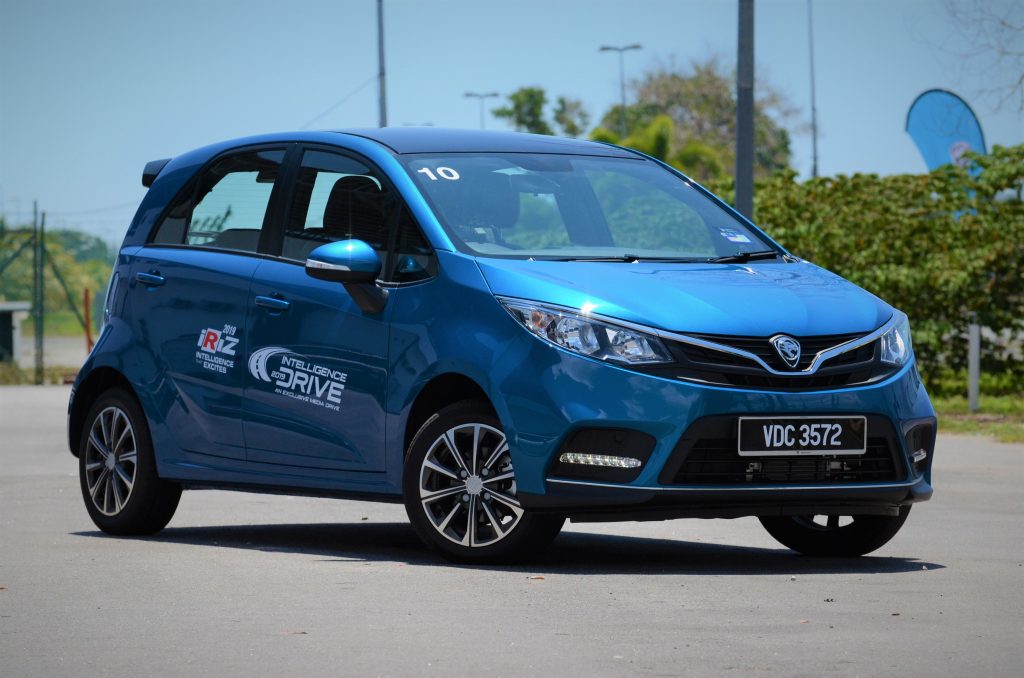 Final Thoughts
So having gone through all the specs between these two locally produced hatchbacks, does it then answer the question as to why the Myvi handily outsells the Iriz by a significant margin?
Well there are two schools of thought when it comes to answering this question. Comparing spec-for-spec, there is actually no tangible reason as why the Perodua outsells the Proton by such a considerable margin. Especially since the specs are indeed pretty evenly matched between both cars on the whole.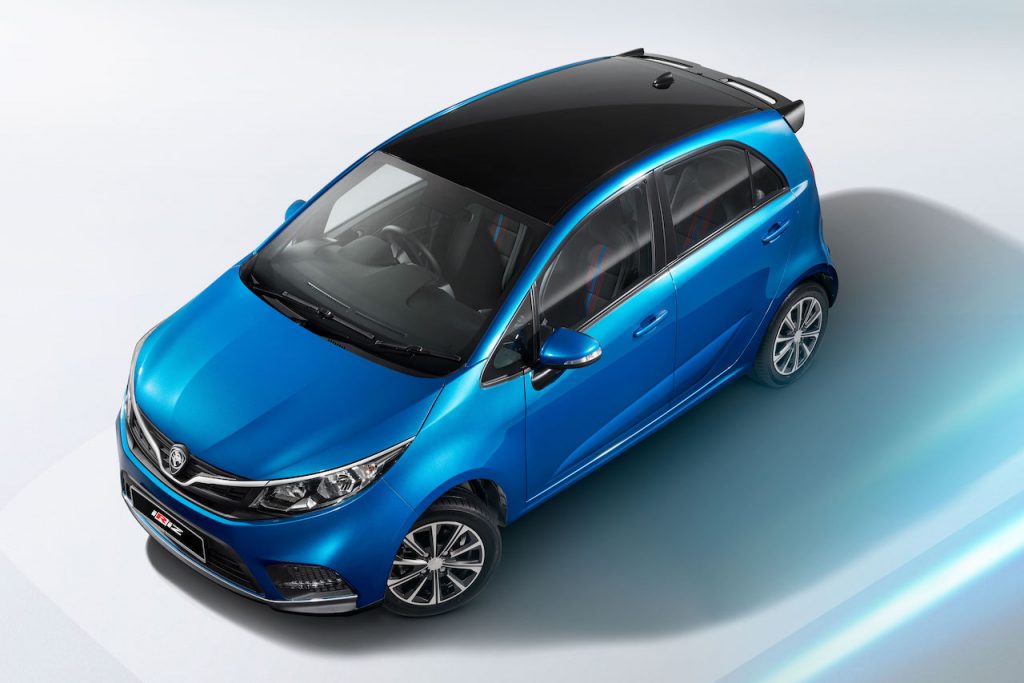 However, an alternate argument could be made about the Myvi handily beating the Iriz in areas where it might matter to more people who are shopping in this segment. Like practicality for instance, and fuel efficiency. In both these segments at least, the Perodua easily triumphs over the Proton. 
Shrewdly too, it is worth remembering that the Myvi has already built a solid reputation on being simple, reliable transport to many Malaysians over the last 15 years. To many many people out there, this is already a good enough reason to head straight to the Perodua dealership, without even having a glance at its opposition. After all, if everyone has one, it has got to be good right?