Used cars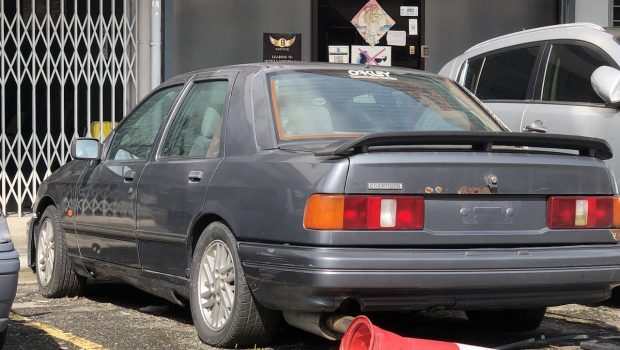 Published on December 11th, 2022 | by Hammer
0
Ford Sapphire RS Cosworth Needs To Be Saved ASAP
This 'once upon a time' best in class sports sedan was spotted by one of our readers rotting away outside a workshop in Klang Valley. his curiosity was on its nameplate on the boot-lid, 'Cosworth'.
Well, we were quick to realise that this is a rare and very limited Ford Sapphire RS Cosworth that was built for just one reason, to be part of European touring racing and win. From its debut in July 1986, the RS Cosworth was a joint venture between Ford's Special Vehicle Engineering (SVE) and vehicle tuner 'Cosworth'.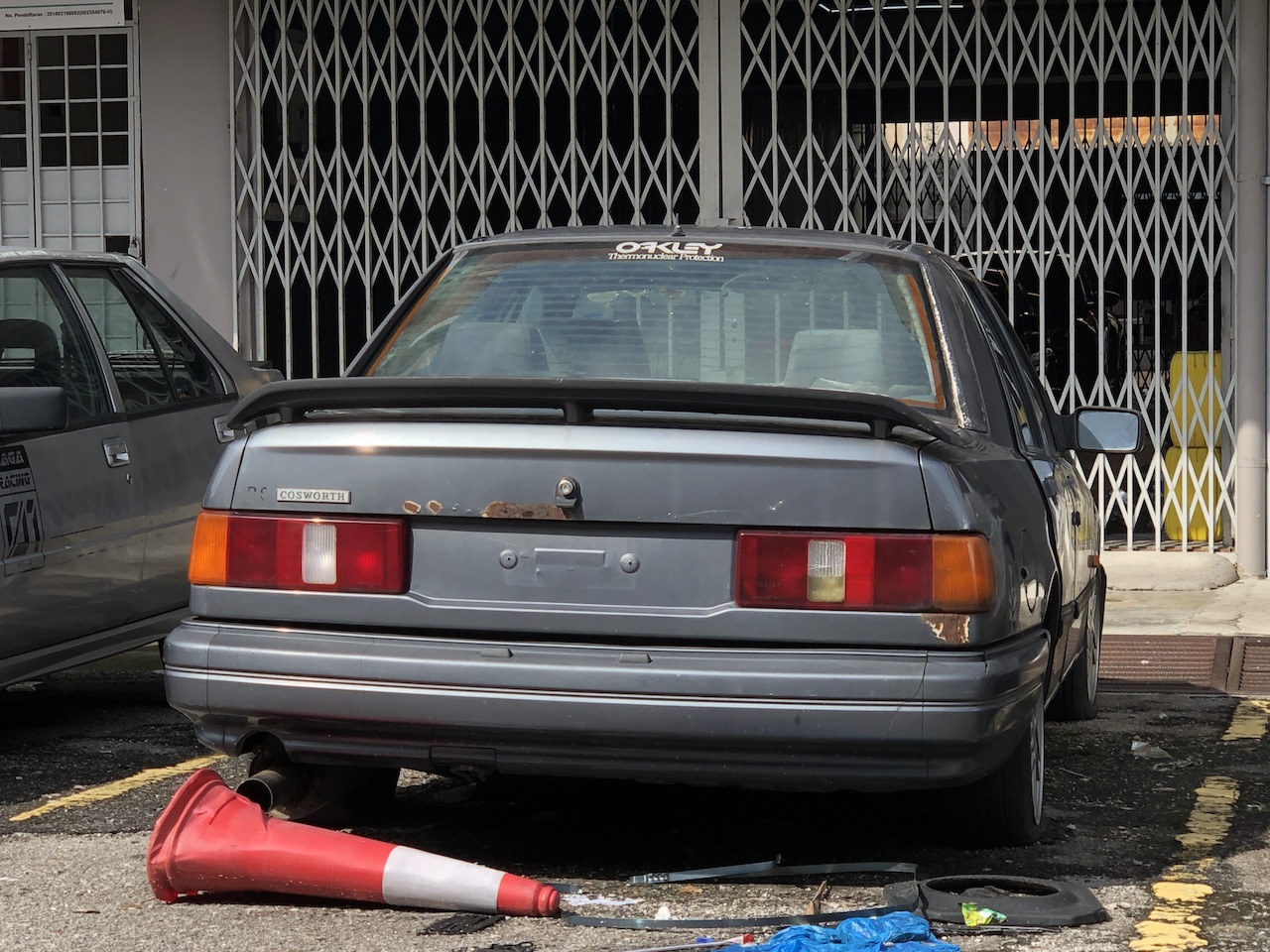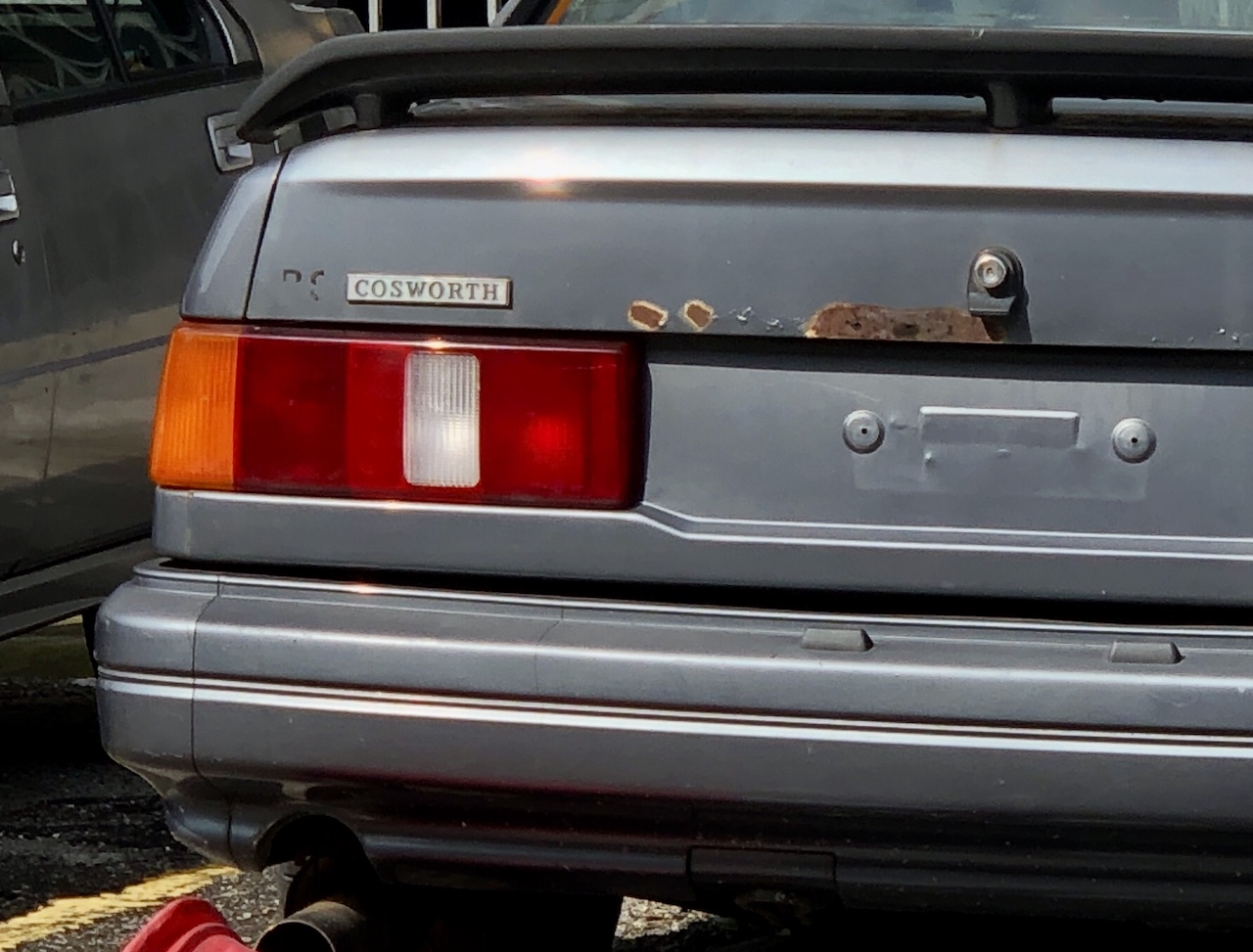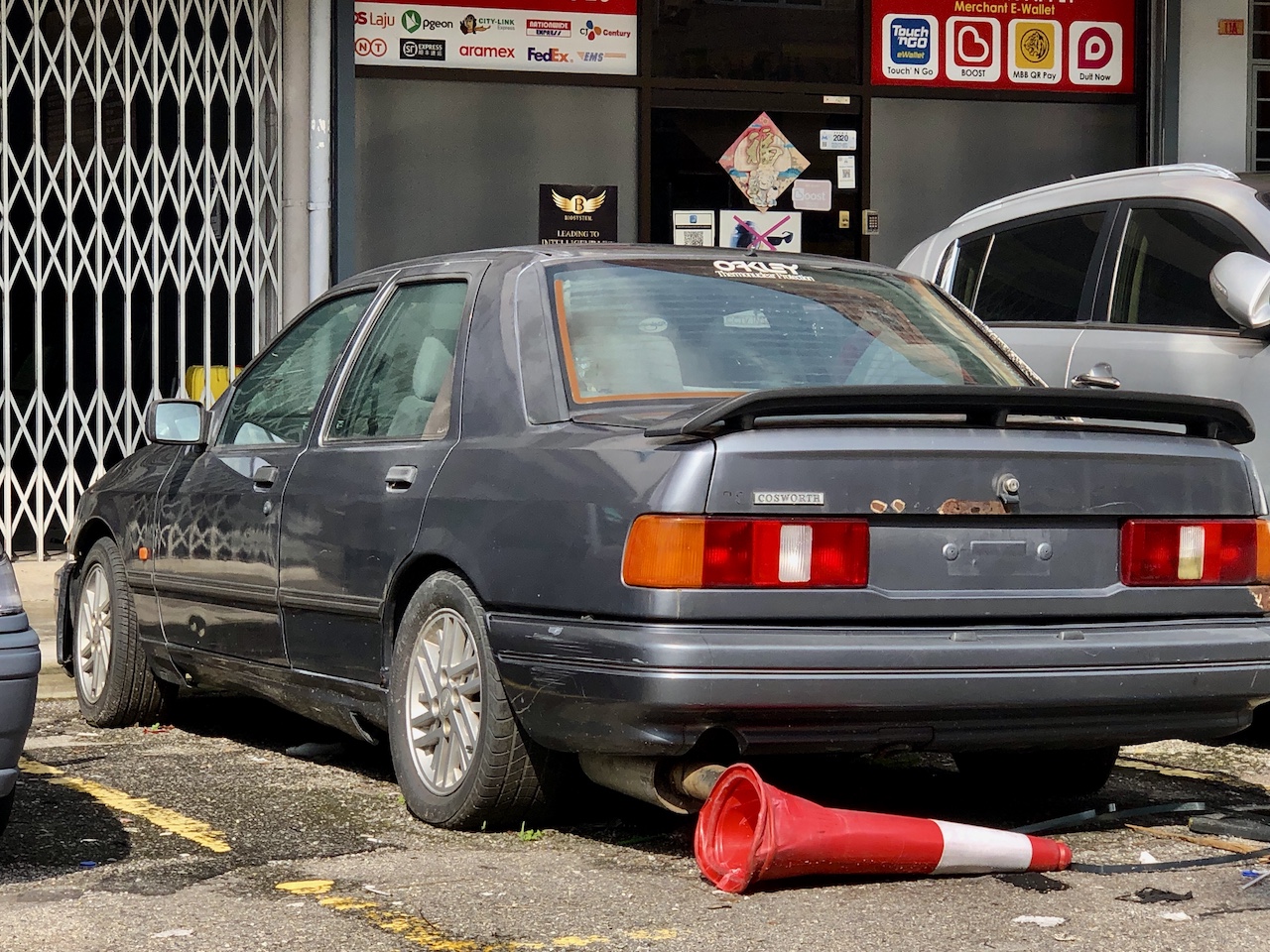 We have only see one other unit in Malaysia, which belongs to a race driver and the car is currently being made ready for track racing.
Meanwhile, here is some information for those of you who have never seen or heard about this rather special 'Cossie'.
To start, just 5,000 units were built to meet motorsports Group A homologation requirements. The Ford 1993cc got itself a Garrett TO3B turbocharger which produced 204bhp initially, and soon after in 1988 the RS version for 220bhp which is this car in the pictures.
In January 1988 the Sierra Sapphire RS Cosworth 4-door was introduced with rear-wheel drive powered by a 204bhp YBB engine mated to a T5 gearbox riding on 7x15in lattice alloy wheels' front and rear spoilers and discreet side skirts and front Recaro seats.
Then in January 1990 the Sierra Sapphire RS Cosworth 4×4 launched, based closely on the previous Sapphire Cosworth but with stronger cylinder block, revised head, bigger intercooler and with 220bhp ready.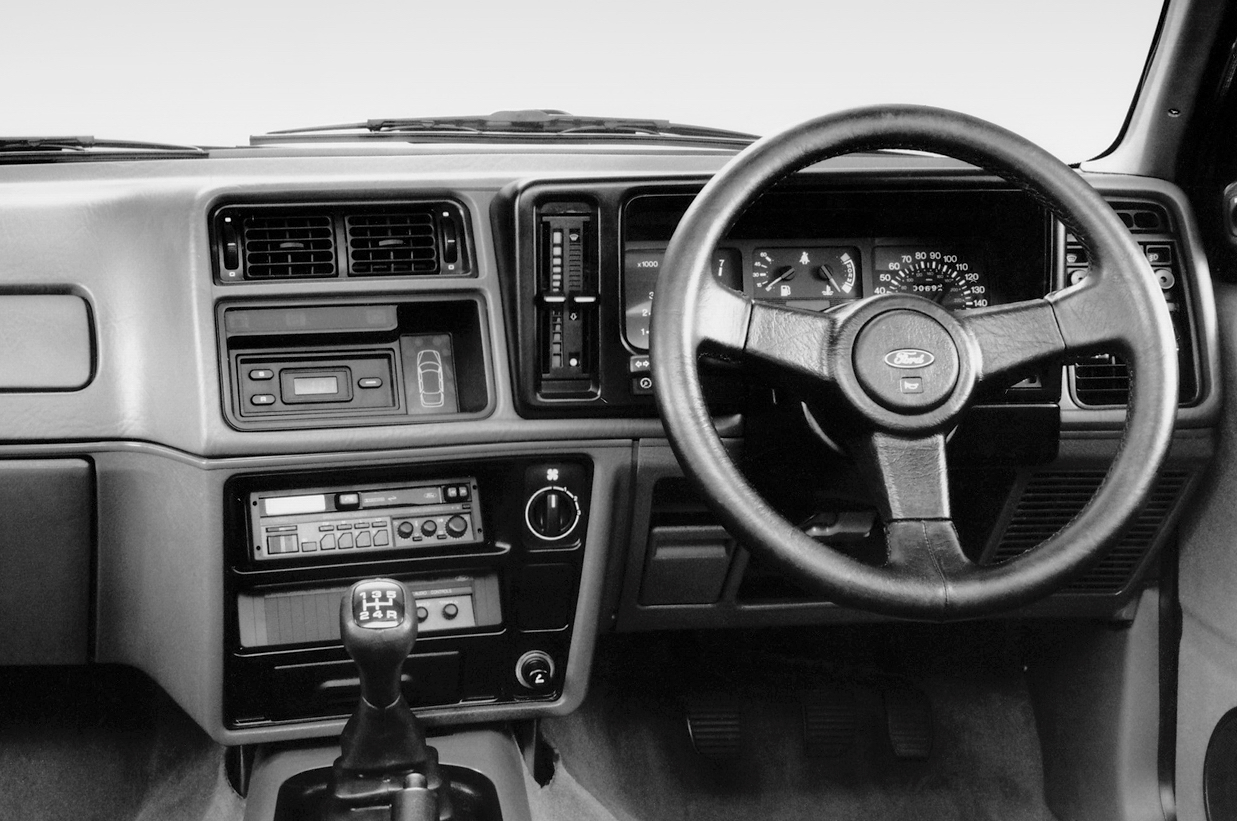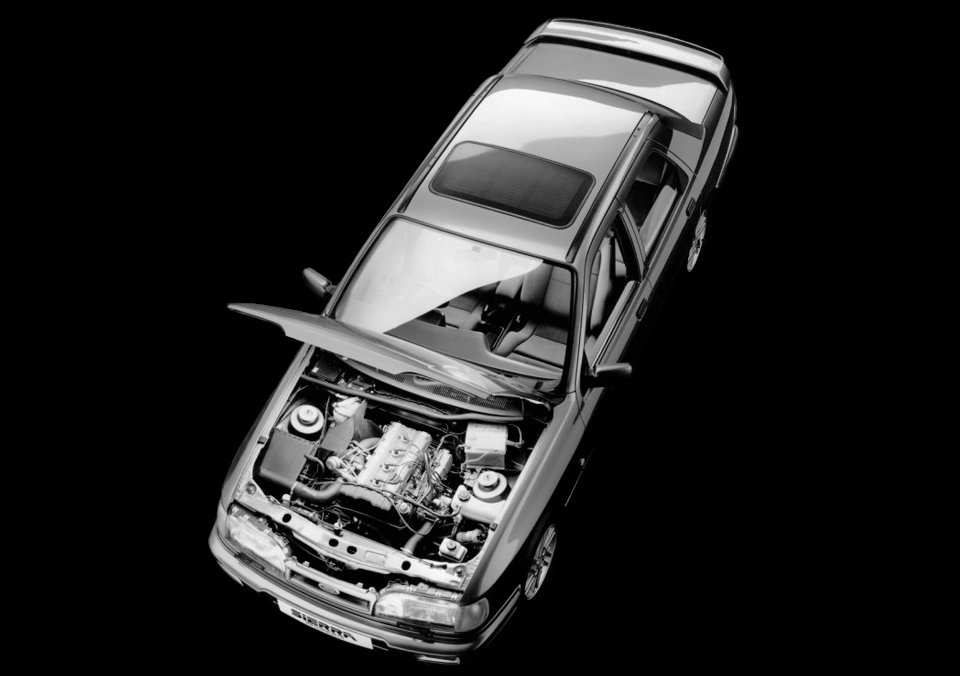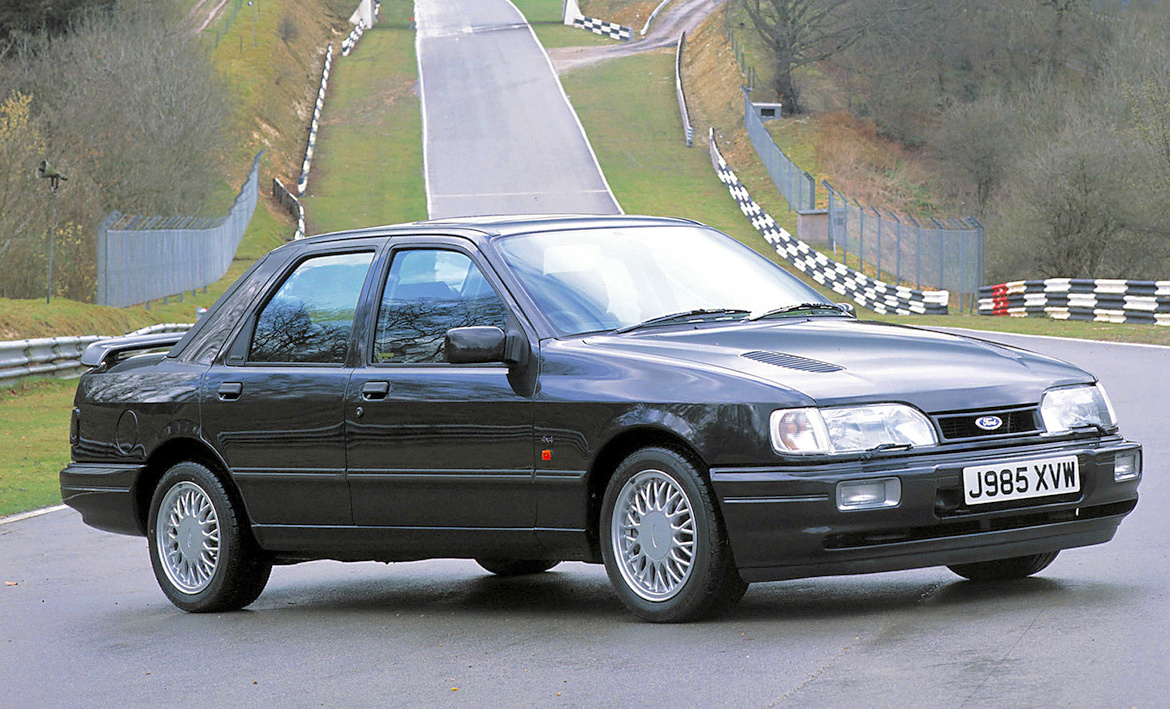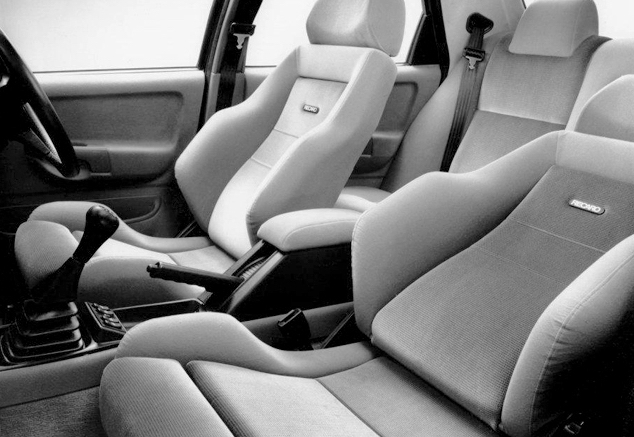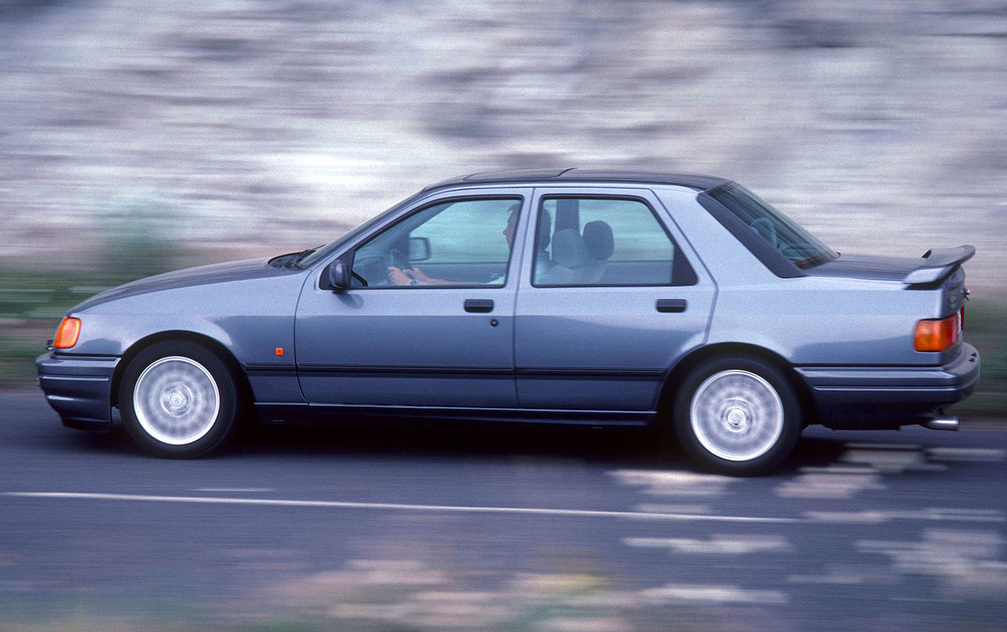 Later in August 1991, there was a face-lifted 4×4 with shark-tooth alloy wheels, a modernised dashboard, electric sunroof and a catalytic converter in use.
By December 1992 this fun loving Sapphire Cosworth production ended and the last batch of cars received a single-colour rear spoiler without painted black lip.
In total, about 12,250 units were produced in Genk, Belgium and not UK. A handful probably made its way to Malaysia as personal imported cars or some AP holders might have brought in one or two units.
To Buy And Restore Or Not
This is a car that should be restored to its former glory as prices even in England are high. Recent UK only sales have seen anywhere between £5,000 to a high £15,000 (RM26,855 to RM80,500) and parts are easy to source from England. For us, this car should be bought, restored and enjoyed on our roads.