Automotive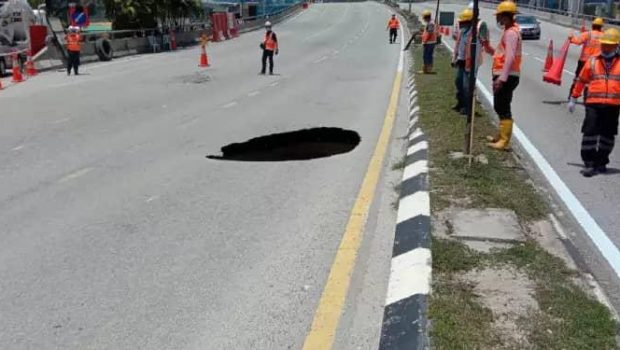 Published on September 8th, 2020 | by Joshua Chin
0
Sinkhole On Jalan Tun Razak Leads To Road Closure
The road has been closed off until further notice. 
Update: As of 6:30 pm, two lanes towards Jalan Yew has been open to traffic. 
A massive sinkhole has appeared on the Seremban-bound side of Jalan Tun Razak in Kuala Lumpur. Leading to all three lanes of the road in front of TREC and Zouk KL being closed until further notice to address this issue.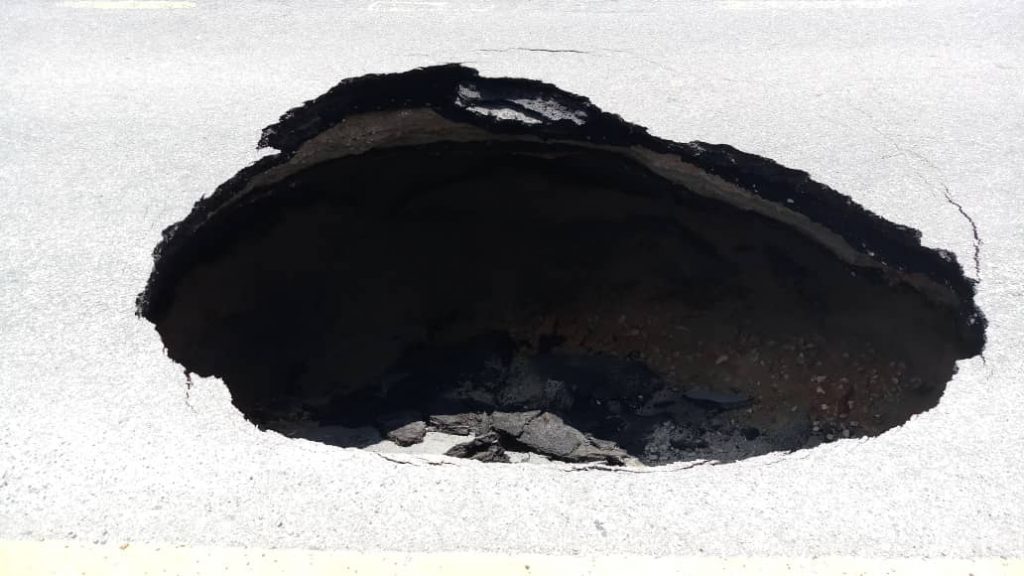 MMC-Gamuda has issued a statement diverting all vehicle traffic though the Kampung Pandan roundabout, with vehicles being able to exit at Jalan Yew to reconnect to Jalan Tun Razak after the site where the sinkhole appeared.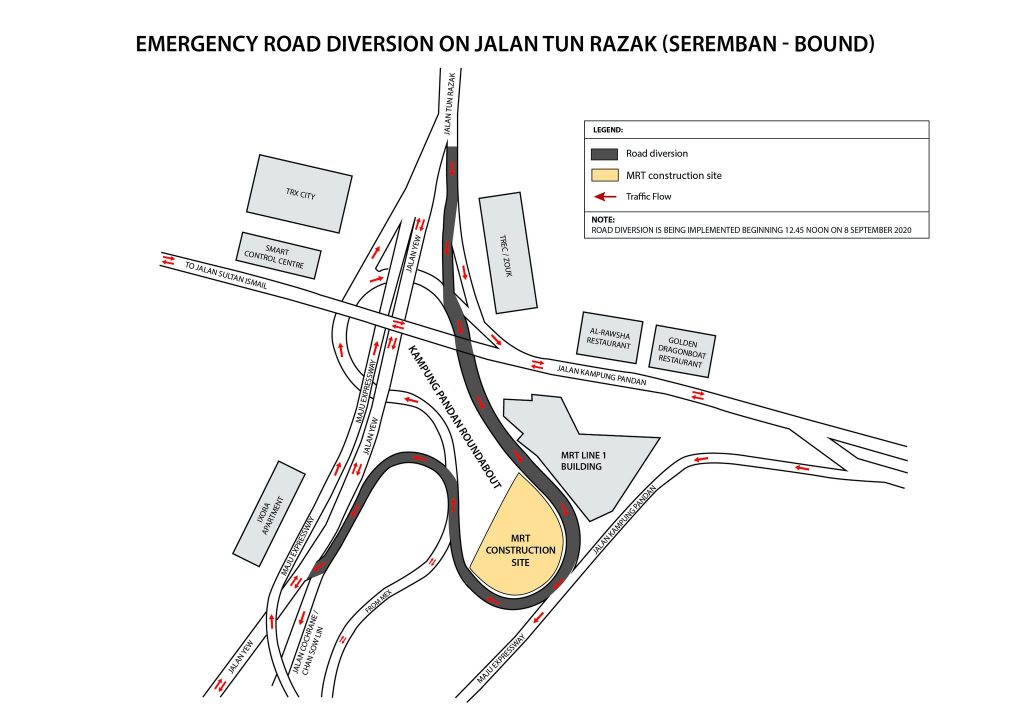 The 100-metre stretch of this highly trafficked road will be closed from 12:45 pm on the 8th of September until further notice. 
To motorists who frequent that part of KL, it is perhaps best to keep Waze or Google Maps on to keep up to date with the traffic situation there and avoid the inevitable congestion that will stem from this road closure as best as possible. 
Reading between the lines of the press release issued by MMC-Gamuda to announce the road diversions, it would appear that this sink hole that appeared is allegedly due to the construction of the MRT Putrajaya line that is occurring around that area. The heavy rain experienced in KL over the last couple of days couldn't have helped matters in regards to this eventual outcome.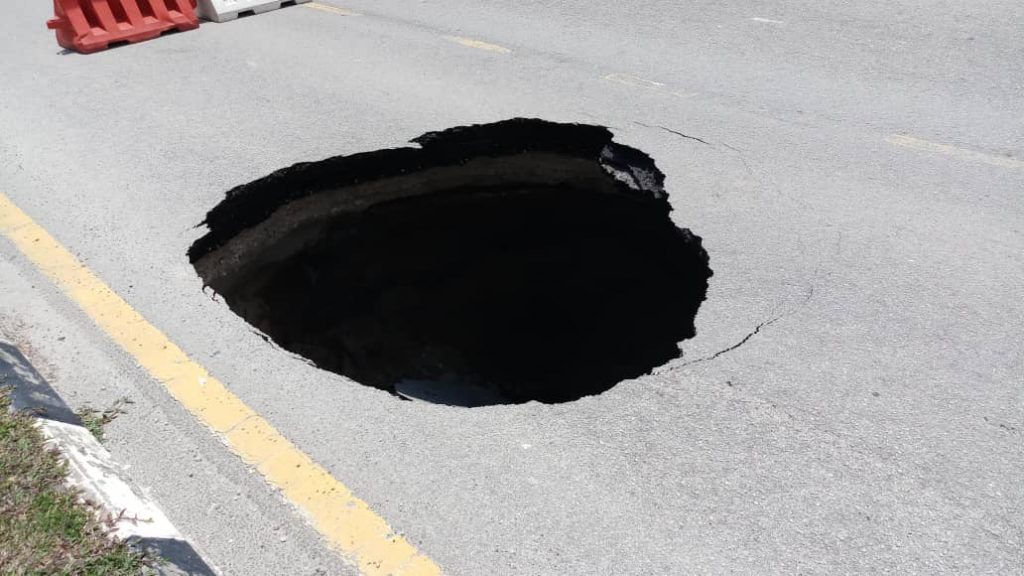 Although not explicitly stating the cause of the appearance of this sinkhole, MMC-Gamuda has said that 'the road diversion is necessary to facilitate urgent road repair works for the MRT Putrajaya line'. 
Judging from the pictures of the sinkhole, it would appear that it is not the cavernous ones as the one on Jalan Tun Razak looks as if to only be less than the width of one lane. That being said, this issue has no doubt caused considerable frustration and delays in an already congested and notoriously difficult to navigate part of KL. Traffic has already been seen building up in the non-peak hours of the day, so there is no doubt that it will be even worse during rush hour.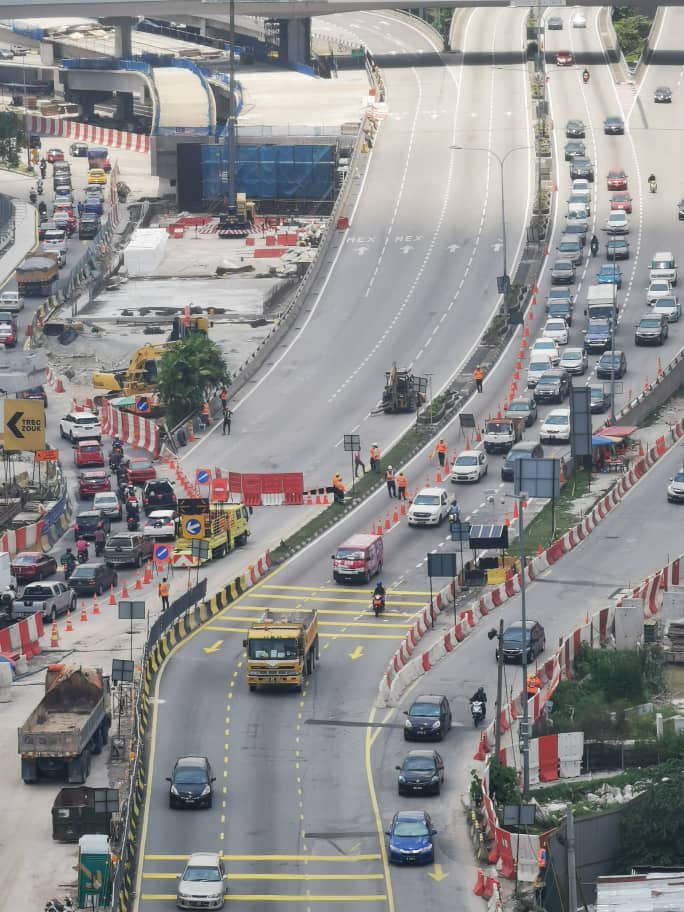 Props to MMC-Gamuda though for taking swift action in offering an alternative solution to the traffic in the form of these road diversions. Let's just hope though that this issue will be quickly resolved, so traffic can return to normal as soon as possible.