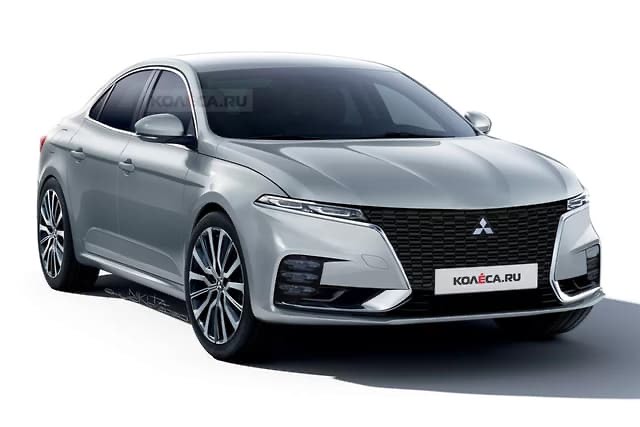 It will most likely remain a render for the foreseeable future though. 
The once mighty Mitsubishi could be said to have been on its last legs for quite a while now. While it may not seem obvious here in Malaysia as the Triton pickup truck is carrying most of the weight of the company on its shoulders, look a bit closer and you'll discover that the other cars in the range are not really the first choice on any prospective buyer's shopping list. 
What was once a flourishing Japanese company that was probably most fondly remembered for its Lancer Evolution WRC-dominating rally cars has now been absorbed into the Renault-Nissan-Mitsubishi alliance. That said, perhaps with access to better technology and (more importantly) deeper pockets, the tri-diamond marque can look to updating some of its cars from its back catalogue. Like perhaps a revival of the EVO name or even an all-new flagship sedan like the one rendered here. 
These renderings done by the talented people at kolesa.ru have shown what the next-generation of Mitsubishi's Galant full sized sedan could possibly look like. The Galant nameplate holds much weight in Mitsubishi's lineup as over 5 million cars wearing the Galant name have been sold since 1969. 
Over the 10 distinct generations, the Galant went from a compact sedan before evolving to Mitsubishi's flagship large sedan before dying as a tepid rebadged-Lancer for the Japanese and Bruneian market in its final generation to date. There are some standouts in the Galant range though, like the pre-cursor to the Mitsubishi Evo that is the Galant VR4 and the Galant AMG that no one really remembered.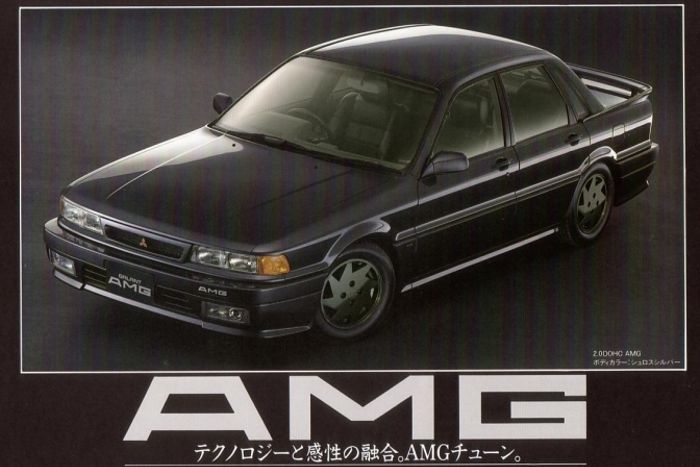 Looking at these renderings, it would seem that the Galant has reverted back to its large sedan roots, which incidentally is a segment that Mitsubishi has long since abandoned. Looks wise, the render of this Galant shows a sharp looking executive sedan. Thin LED headlights give way to a large black grille that spills into the front air dam.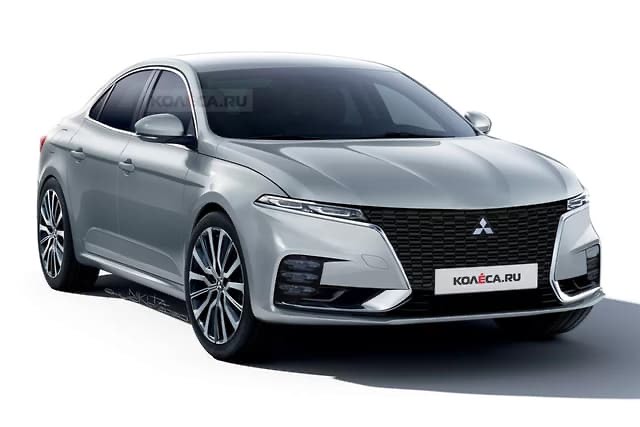 It may have taken cues from the front end aesthetics of current Lexus models, but this more subdued treatment of the Galant's front end seems to add even more elegance than the brash Lexus of today. Subtle inverted-C style chrome trim begins from below the headlights, flank both sides of the grille and end below the square fog-lights housed in the highly sculpted bumper. 
Down the side and round the back, there is more than a hint of Audi A6 appearing. Twin rectangular tail pipes, full width light bar with a chrome strip down the middle and the general rear three quarter design is evidence as much. However, when has anyone ever complained that their Mitsubishi looks like an Audi?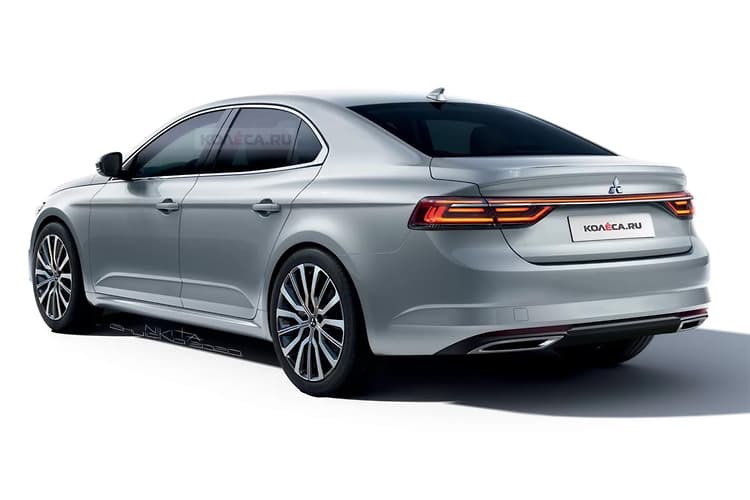 If it were to become reality, a brace of four cylinders and V6s will likely be under the hood of this Galant. That said, the likelihood of a revived Galant is still very much a pipe dream as not only is the Renault-Nissan-Mitsubishi alliance not in much better shape currently as when Mitsubishi was on its own, the market for sedans has all but dried up. So for a company that is still slowly sinking to build a flagship sedan may be tantamount to financial suicide. 
Instead, for the foreseeable future at least, the only thing to be coming out of Mitsubishi will probably be a slew of SUVs and MPVs, much like the Xpander MPV they will be launching here very soon. This sedan meanwhile will most likely remain only as computer generated images for a very long time. Sad though, as this sleek sedan is perhaps one of the best looking executive sedans if it were to be on the market right now.