Automotive
News
Rolls-Royce Draws From Italian Riviera For New One-Off Phantom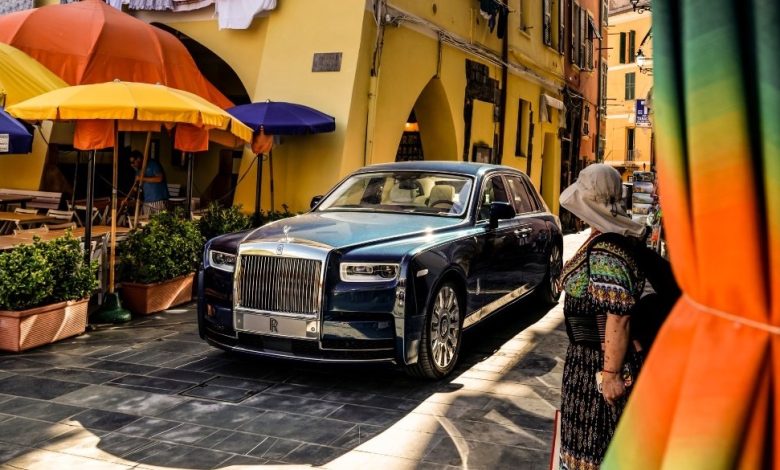 The latest bespoke Rolls-Royce Phantom is dubbed 'Inspired by Cinque Terre'. 
While Rolls-Royce may be the most quintessentially British of brands, like most Brits however, it does nevertheless like to on occasion indulge in a little la dolce vita lifestyle. So it is perhaps for this reason that it has recently revealed the Phantom 'Inspired by Cinque Terre', a one-off version of this luxury limousine that supposedly draws inspiration from 'the enchanting allure and fascinating viticultural heritage of the fabled Italian Riviera'.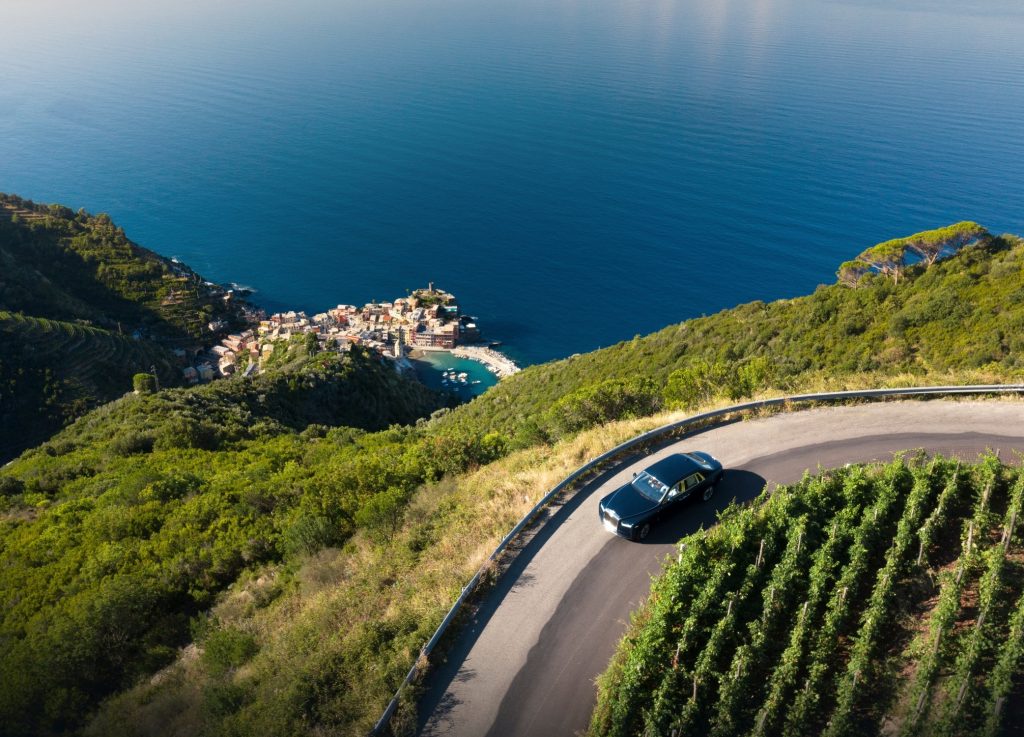 More specifically actually, Cinque Terre translates to five lands, which in turn is a reference to the centuries-old fishing villages of Monterosso, Vernazza, Corniglia, Manarola and Riomaggiore that lies on the rugged coast of Liguria in northern Italy. These five villages are apparently internationally renowned for their steeply terraced vineyards overlooking the Mediterranean, and it is this association to the fruity alcoholic beverage that is on full display within this bespoke Phantom.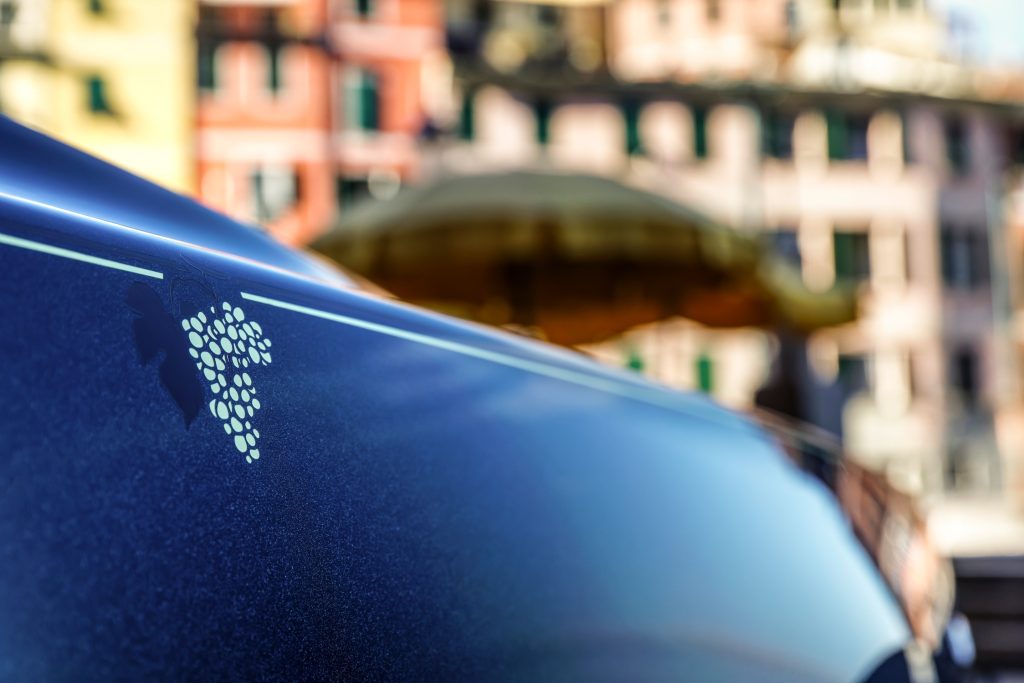 The wine connection with this Phantom begins first with a delicate grapes motif on its exterior flanks, which are finished in a deep Ligurian blue that is then accentuated by a hand-applied double coachline in Navy Blue and Jasmine. Said grape motifs are then replicated within too as an intricate inlay on both its Milori blue rear picnic tables, made in true Rolls-Royce fashion with stainless steel and gold plating of course.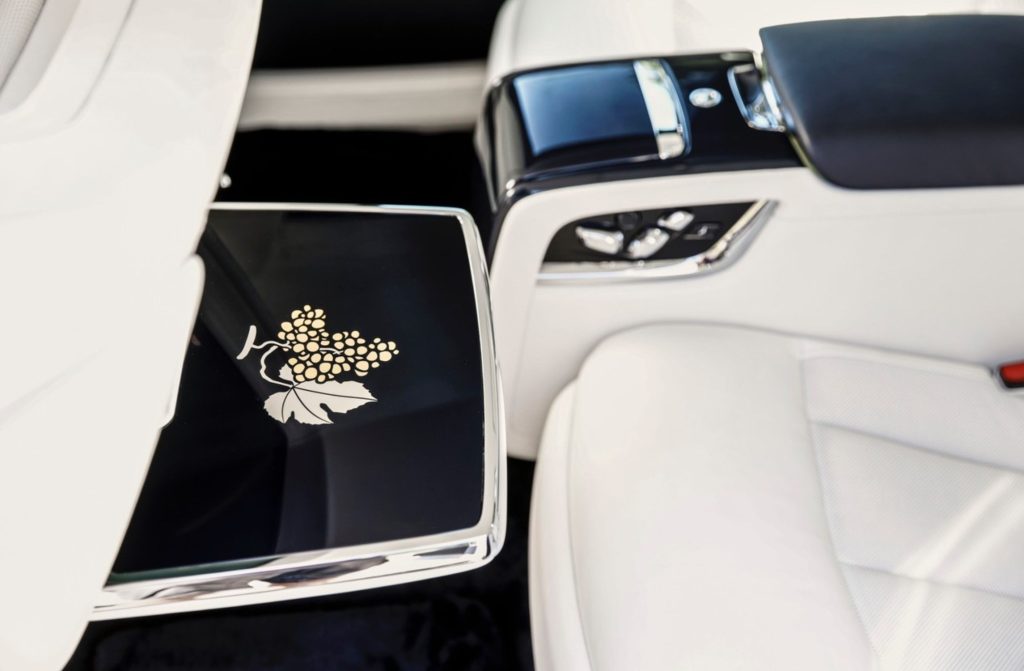 An embroidery of a grape-branch meanwhile adorn each of the rear doors of this two-tone Grace White and Navy Blue leather cabin with Jasmine trim. Rolls-Royce quotes for each embroidery to apparently comprises 9,215 stitches, with the grapes embroidered in satin stitch to give each individual grape a lifelike tone, while its leaf employed a flatter satin stitch to provide better textural contrast.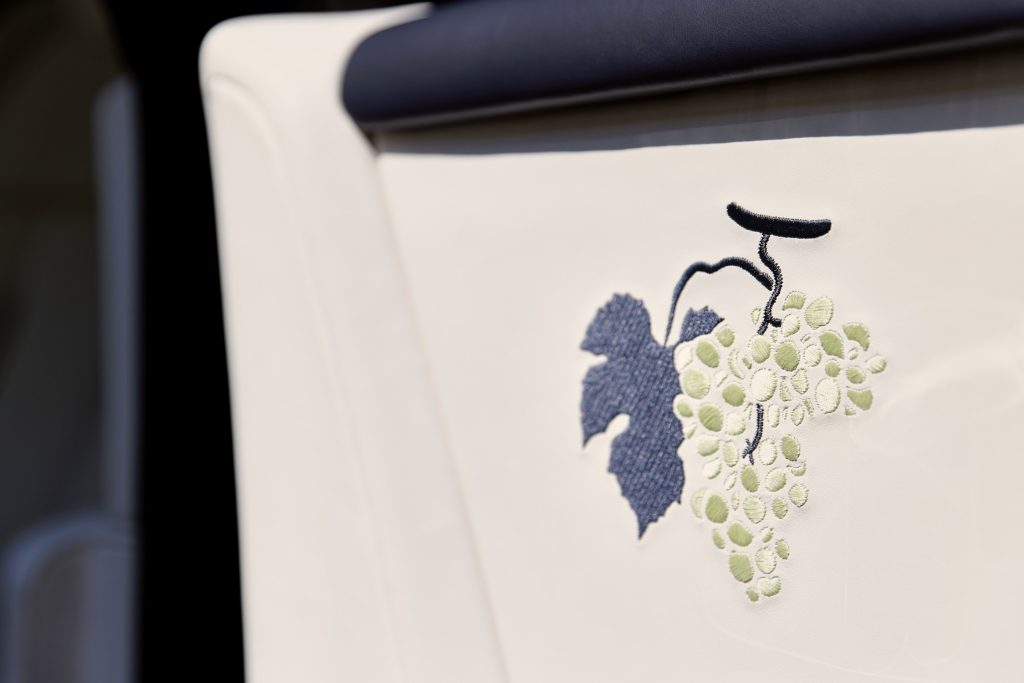 And while on the topic of stitches, Rolls-Royce has also over the course of a month made 14,338 of them on the roof of this Phantom to create a Bespoke Starlight Headliner that is enriched with a map of Italy. This bespoke shimmering roof lining is to feature five glowing stars, which were precisely positioned by hand at the edge of the coastline to represent the Cinque Terre villages that this limousine draws its inspiration from.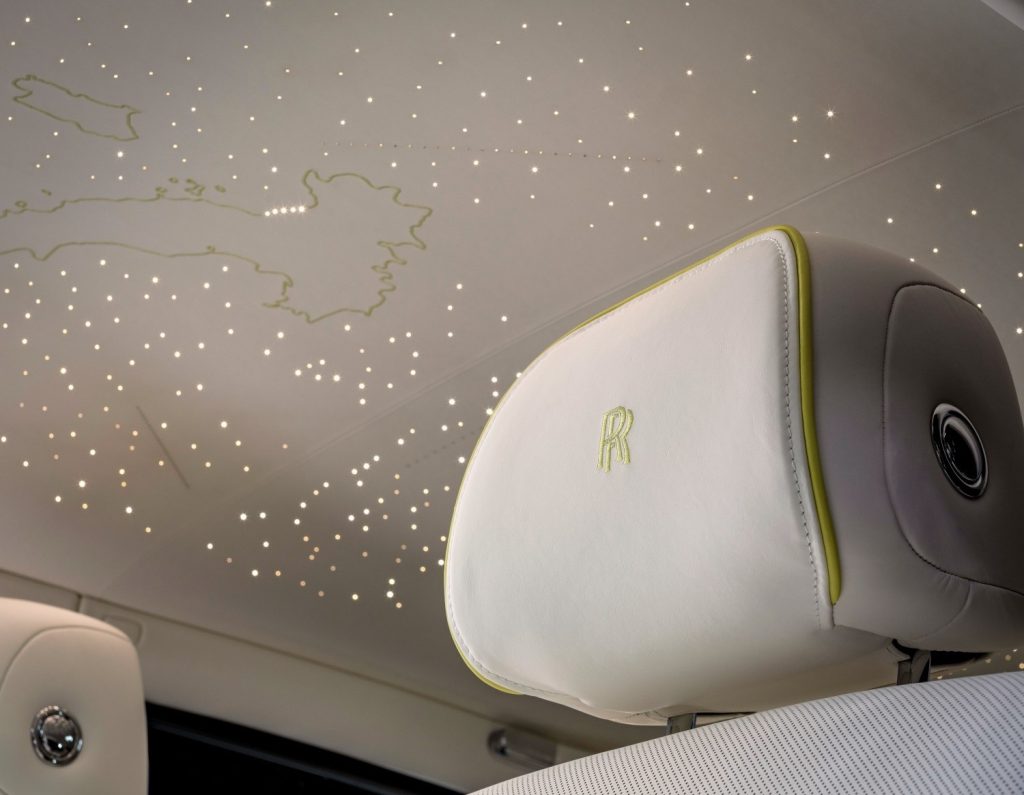 One final bit of customisation performed on this one-off Phantom could be found in its Gallery on the dashboard, which houses a specially commissioned artwork that represents an imagined amalgamation of elements from all five cliffside villages that make up the Cinque Terre. Though if that is much too vibrant on the eye, there is always the silver debossing depicting the five villages in the glovebox to look at.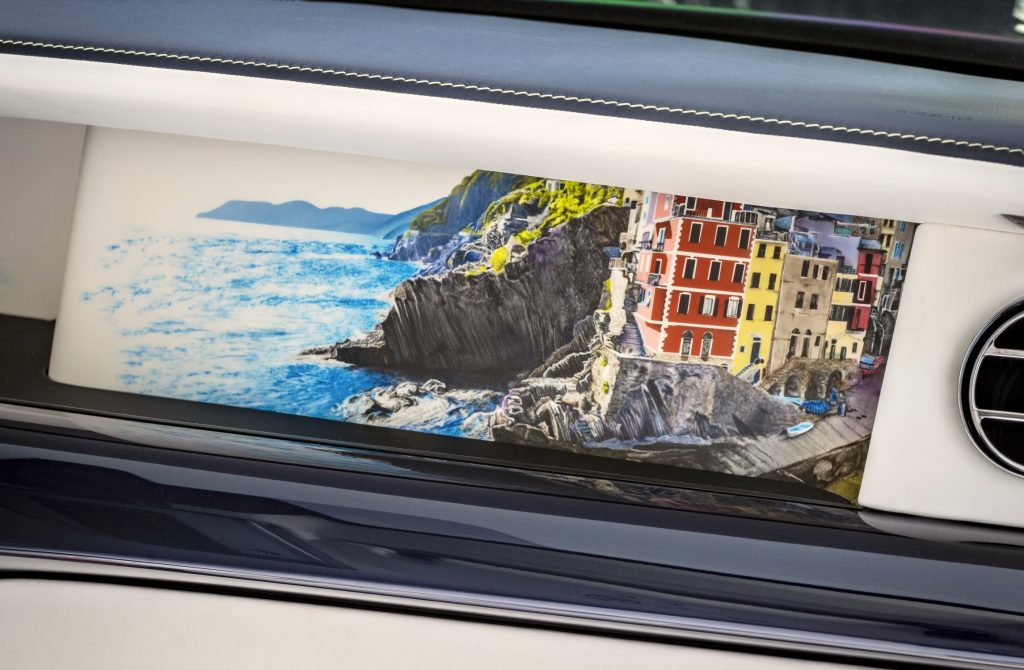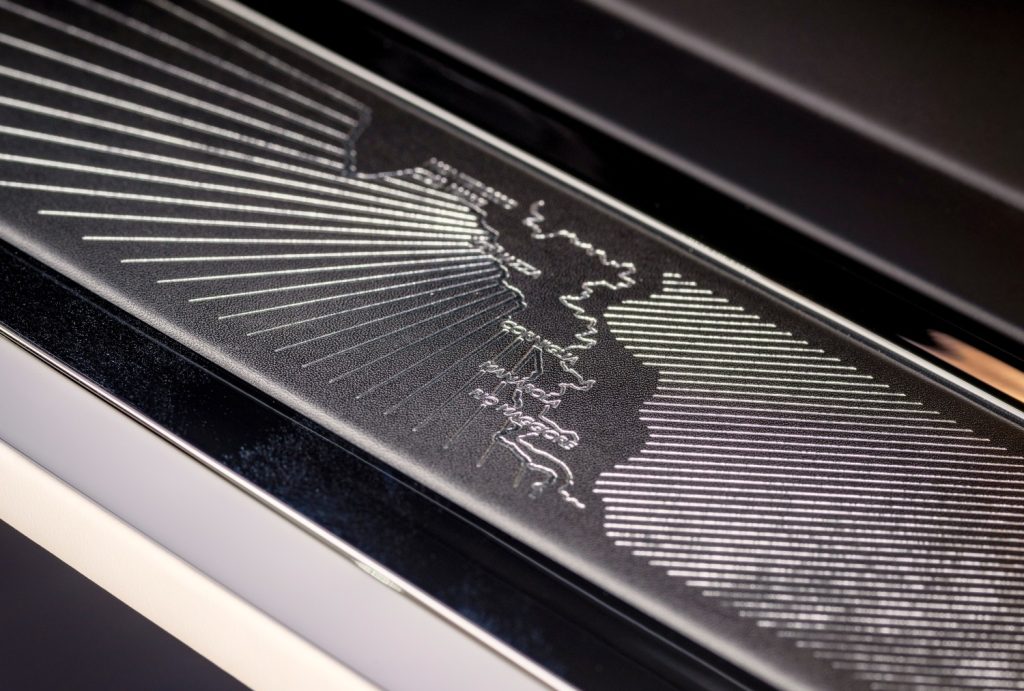 As with most bespoke Phantoms, Rolls-Royce has already announced that this particular limousine has since 'taken its place in the commissioning client's collection'. Unsurprisingly too, there is no official word on how much this one-off would have cost its presumably uber-wealthy new owner. 
In any case, the customisation performed on the Phantom 'Inspired By Cinque Terre' could be considered light by Rolls-Royce standards. That is because the Bespoke department of this luxury British marque could really go wild if the client really desired, as demonstrated with the case of the also recently revealed vividly red La Rose Noire for instance.