Motorsports
Results from Round 1 of Season 5's Vios Challenge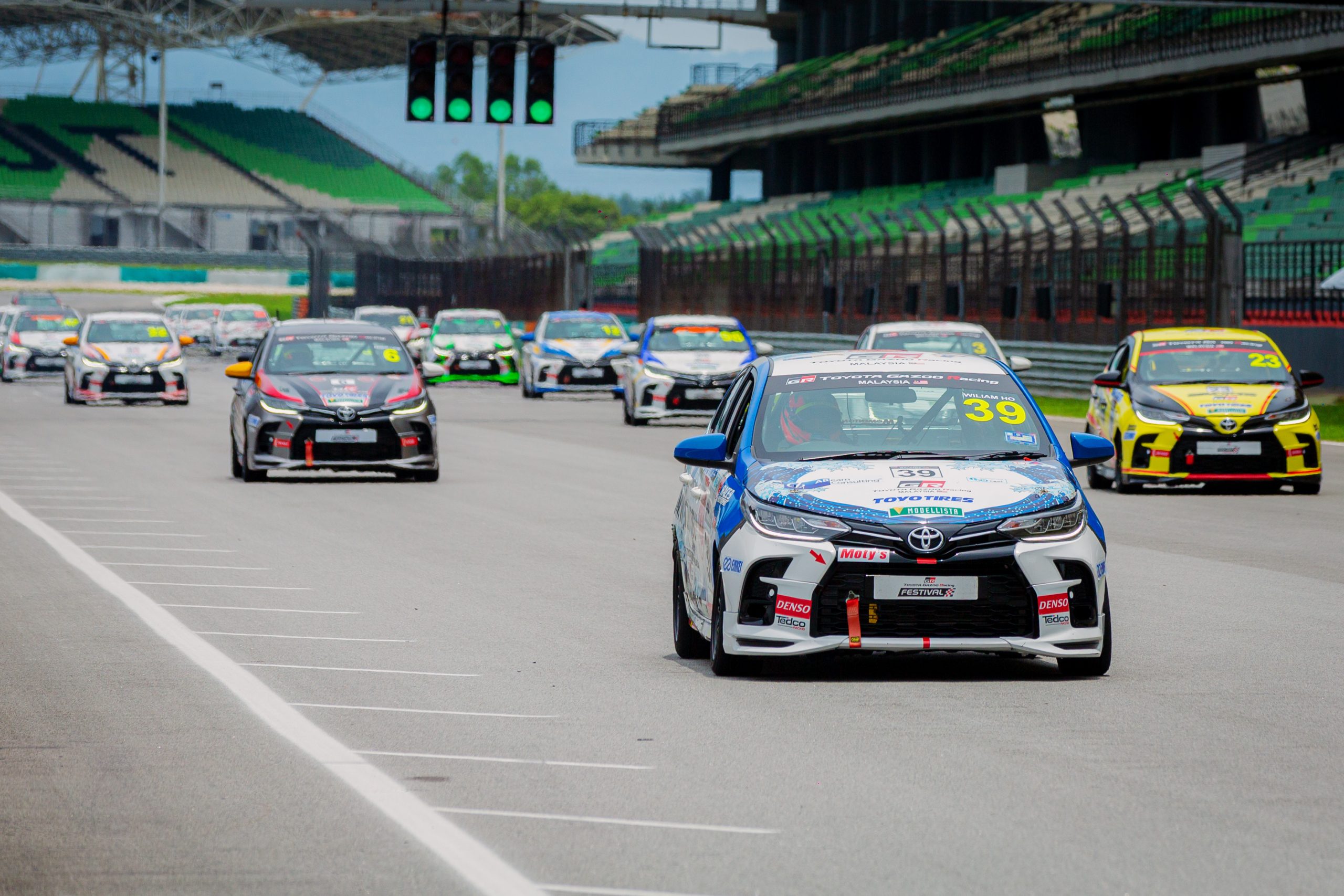 Round 1 of Season 5's Vios Challenge of the Toyota Gazoo Racing Festival has just ended. It saw two days filled with great racing throughout all 4 of the racing classes. Day 2 of the Vios Challenge in particular saw close and tough battles between the best racers of each class.
Season 5's Vios Challenge saw action on the track in all four classes of racing. The Super Sporting Class for elite drivers; the Sporting Class for amateurs; the Rookie Class for young drivers; and the Promotional Class for celebrities was incredibly intense from start to finish and not short of incidents with the top contenders having to dig deep for a place on the podium.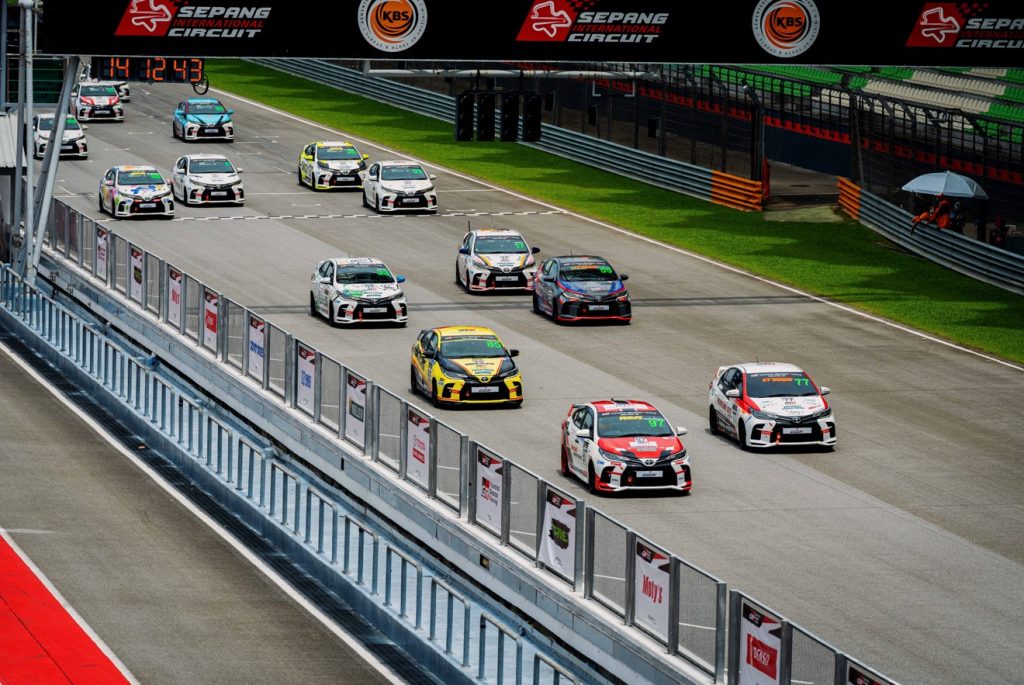 In the Super Sporting Class, veteran driver Eddie Liew had an incredible start from the 4th position on the grid to lead the race from start to finish. The battle for second and third place was between six drivers, Axle Motorsports drivers Hayden Haikal and Boy Wong, M7 Japan Project Team's Farique Hairuman and Amer Harris, 23 Motors' Ady Rahimy and Distinctive Model's Clement Yeo. These drivers went head-to-head, trading places but their long fought battle was inevitably ended when contact on the track put them all out of contention for a podium finish.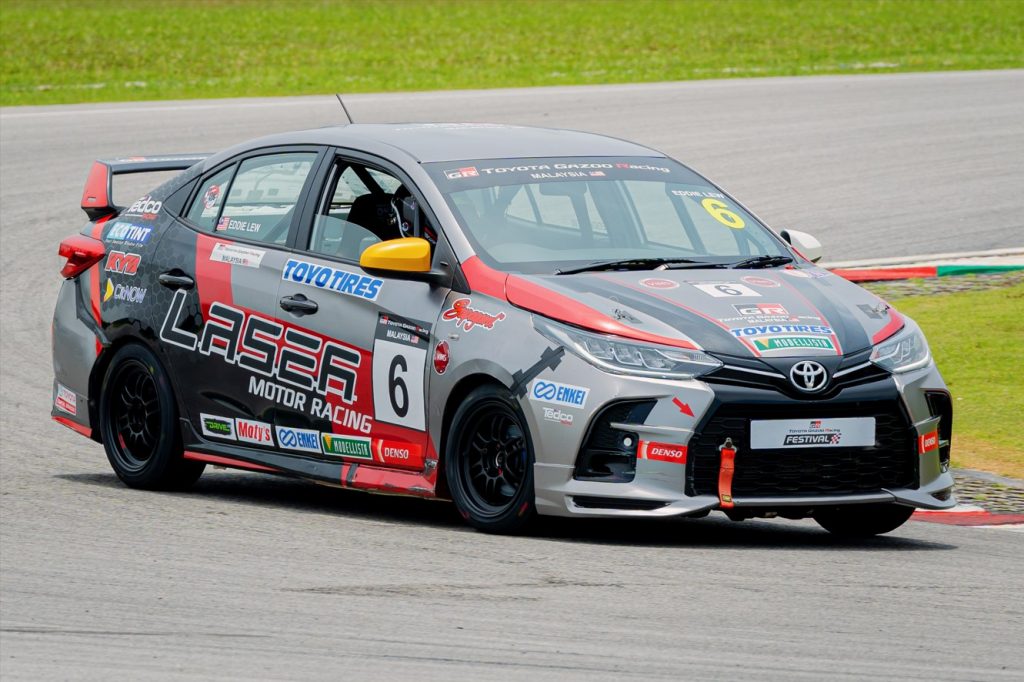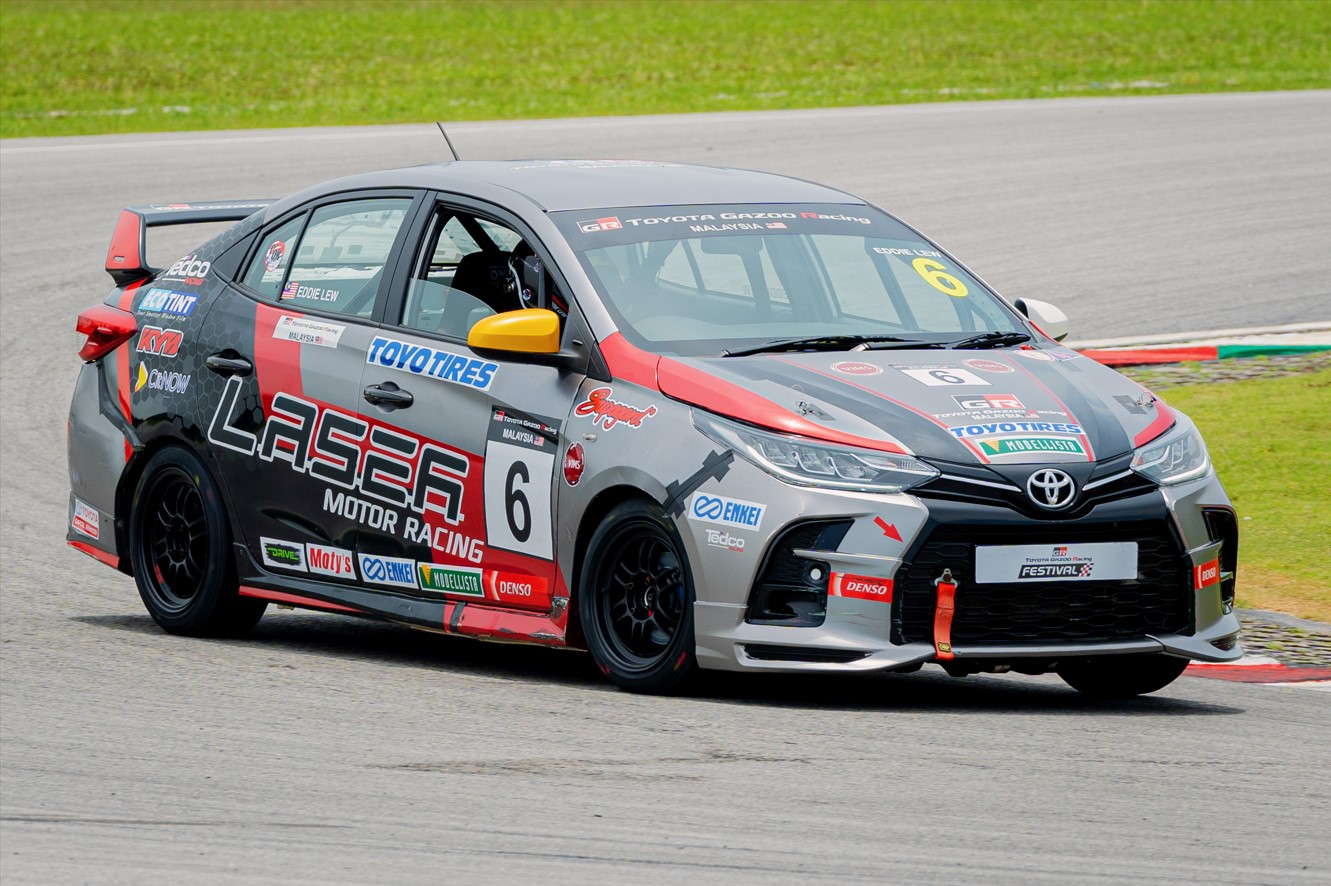 Their battle ended up being a good distraction for Laser Motor Racing driver Eddie Liew to clench the victory while second and third place consisted of Prima Pearl TD Racing Team's Mitchell Cheah and Telegamas Toyotas' Freddie Ang respectively.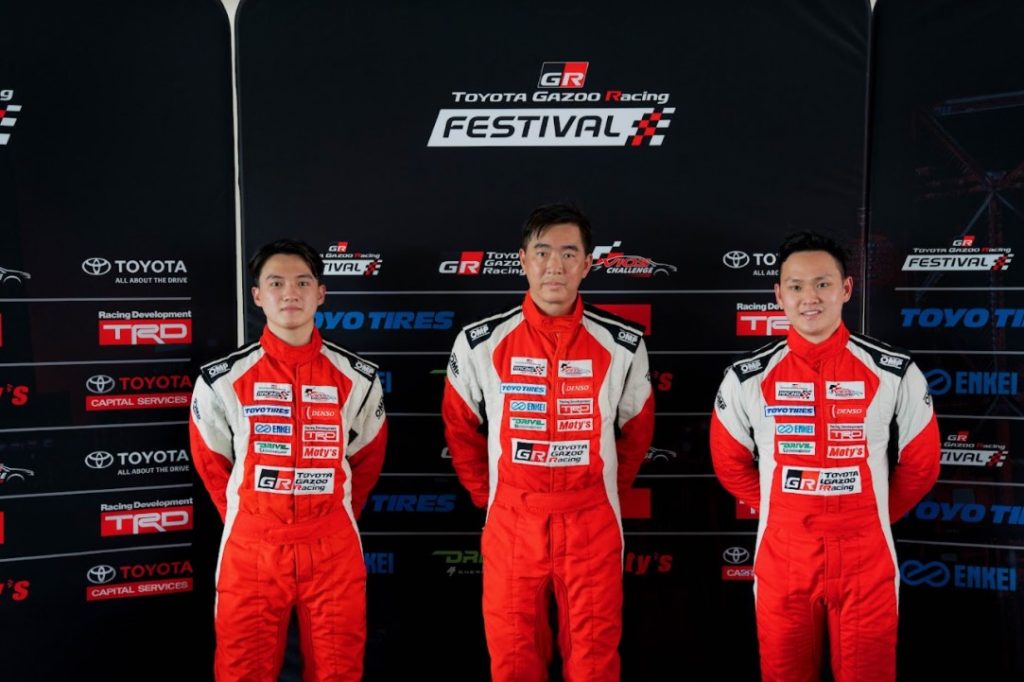 The Rookie Class of the Vios Challenge saw 18-year-old Sharique Zulqarinain end his racing weekend with a double podium finish where he earned a second-place finish in Race 1 and a first-place finish in Race 2. 20-year-old Muizz Musyaffa took the second-place spot while 19-year-old Muhammad Hamdany Abdul Hamid took the third-place spot.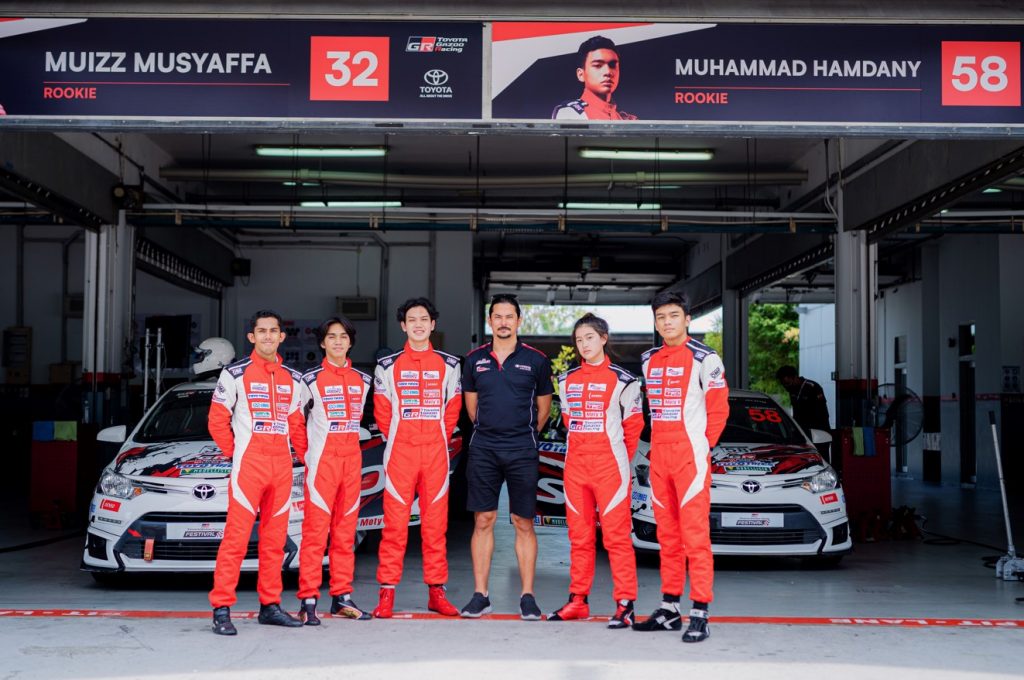 The Sporting Class also had their fair share of drama, when Race 1's winner Naquib Azlan of Axle Motorsport had his Race 2 victory stripped away from him. He was handed a 30-second penalty which dropped him to seventh place in the end. This ended up placing Crestmax Motorsports Bradley Benedict Anthony take the victory with Panglima City Racing Team's Kenneth Koh and 23 Motors' Abdul Miqail in second and third places respectively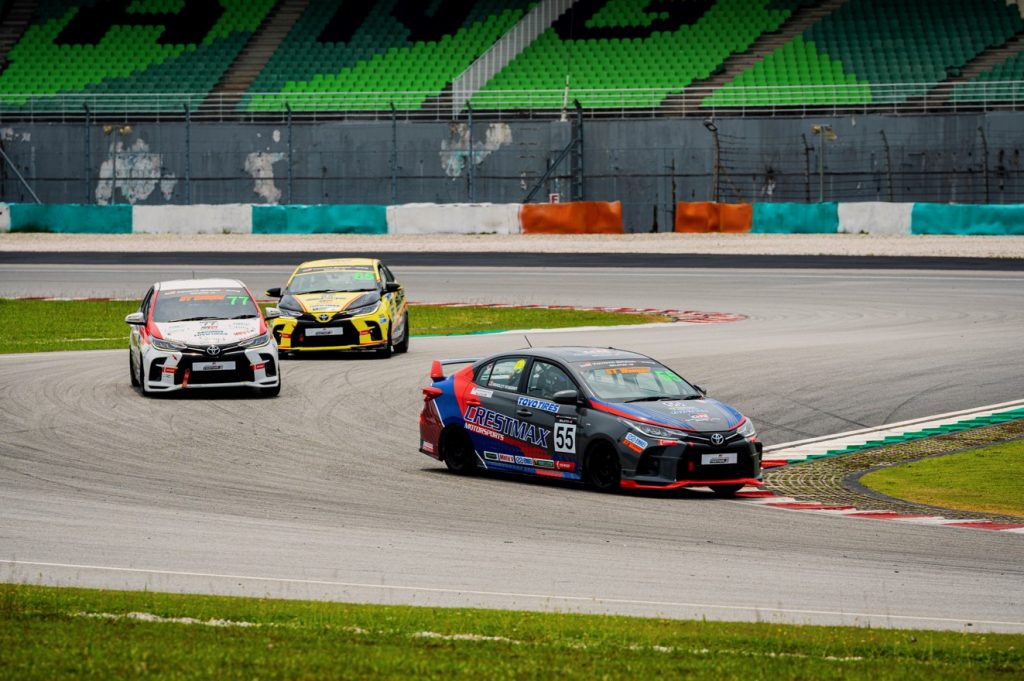 As for the celebrities in Promotional Class, actor Shukri Yahaya emerged victorious with his second podium finish of the week. Second place saw actor Zizan Razak claw his way to a podium finish from last place. Zizan started sixth on the grid but unfortunately spun around in the opening lap which dropped him to last. Presenter Nabil Ahmad rounded up the top three podium finishers.