Automotive
News
Renault Reveals Sub-€20,000 Twingo EV Supermini Concept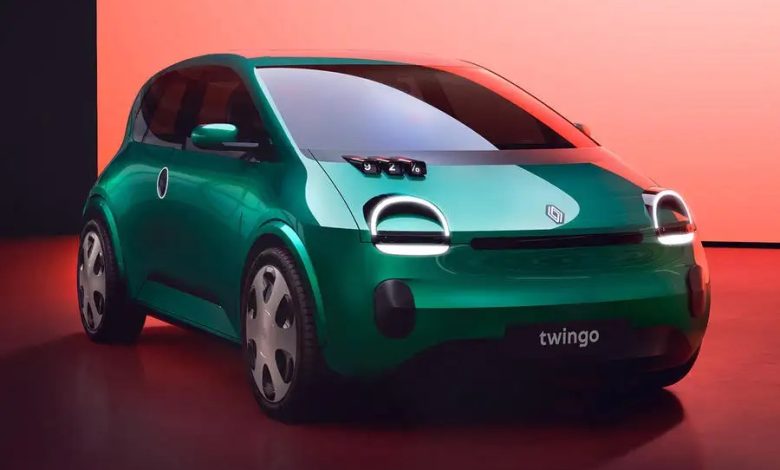 This new electric Twingo is touted to cost less than €100 a month to own when it arrives in 2026. 
While Volkswagen may claim that it is impossible for them to produce a sub-€20,000 (RM 102,000) EV, Renault's recent reveal of its Twingo concept however seems to prove otherwise. That is as this all-electric supermini has been touted by its maker to cost apparently exactly that to purchase, when a production variant eventually arrives in 2026.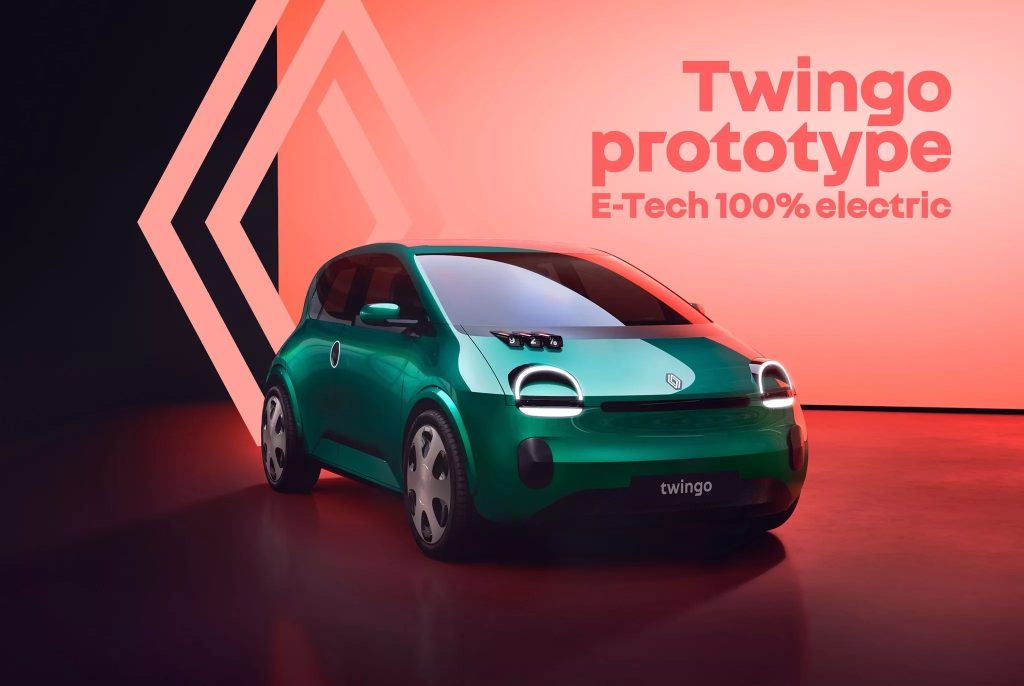 Set to be the entry-level EV model within the Renault lineup, the French automaker is further proud to promote for this new Twingo to be designed and manufactured in Europe, while still wearing a price tag that matches its affordable Chinese counterparts. And as to how exactly it plans to make this work, Renault Group De Meo has claimed for the hatchback to cost 50% less to produce than a new C-segment SUV, due to reduction in materials and an increased focus on a software-driven platform.  
Continuing on the topic of reductions meanwhile, Renault is also promising for this new Twingo to offer impressive efficiency of 10 kW/100 km and 75%-lower CO2 emissions over its lifecycle than the 'average European ICE car sold in 2023'. Exact powertrain details of this French electric supermini are unfortunately still withheld by the French automaker, but it is nevertheless rumoured for this tiny EV to share the same basic platform and front-drive layout as the soon-to-be-launched Renault 5.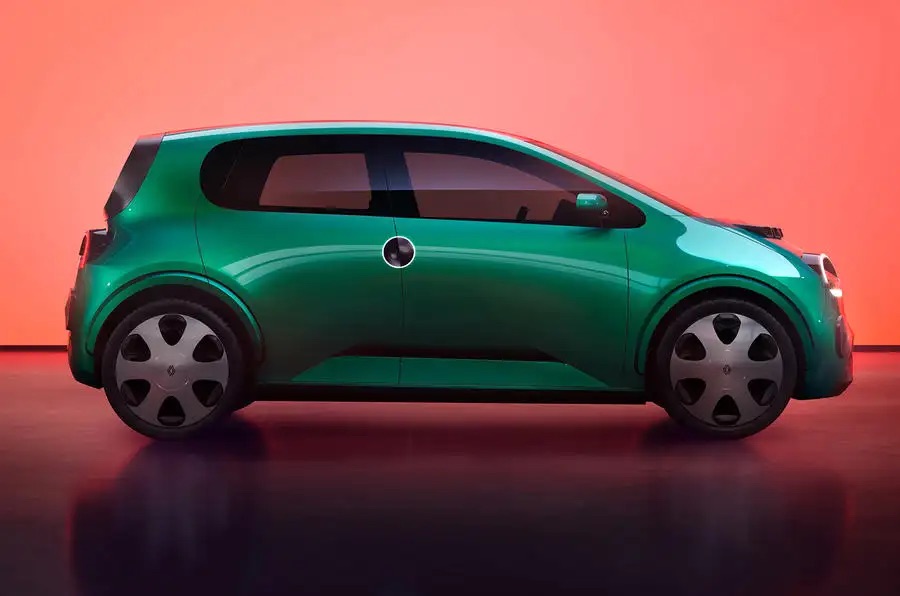 Similar to the aforementioned Renault 5 too with this Twingo is for Renault to continue its trend of reverting to retro with the exterior design of its new EVs. The snail-like silhouette of this new supermini is after all just a modernised take on its first-gen namesake, with further old-school throwbacks coming in the form of its pod-style headlights and triple vent openings on its bonnet, that has since become a sort-of battery percentage readout. 
This new Twingo even comes with its iconic half-moon door pulls, making a return after its unfortunate omission in its third and most recent iteration. Never before seen on this particular shape at least is a set of rear doors, with ingress and egress through them to be performed through handles that have been discreetly concealed in its C-pillars.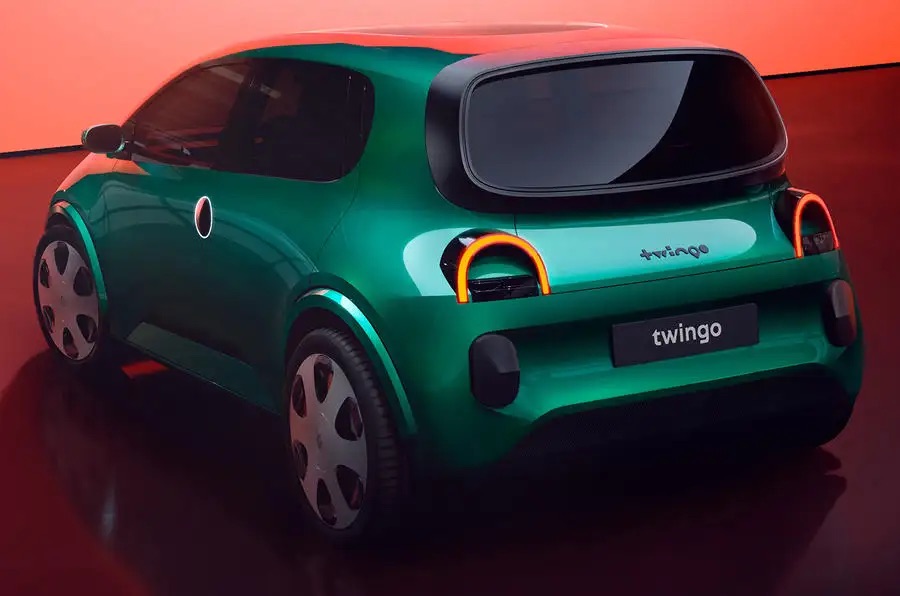 Renault Group's CEO Luca de Meo states for the new Twingo to aspire in becoming a 'game-changer', much like its namesake first-iteration predecessor from 30 years ago. This affordable model is expected to assist Renault in accomplishing its goal of 'democratising' EVs in Europe, with this tiny A-segment hatchback serving as an affordable all-electric option alongside the similarly recently-launched Citroen e-C3 and soon-to-be-revealed Fiat e-Panda.