Automotive
News
Facelifted Range Rover Velar Lands Locally From RM 638,800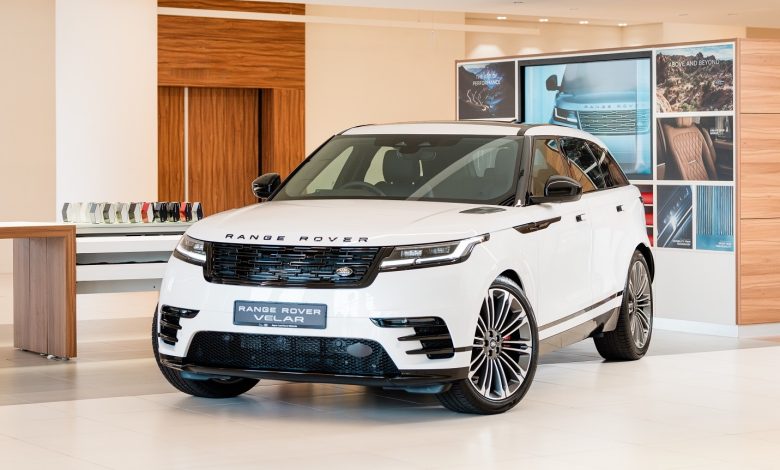 This updated Velar brings with it a slightly sleeker look and a new infotainment system. 
Just a little over 7 months after its international unveiling, the facelifted variant of the Range Rover Velar has since made its local debut over here. Arriving on our shores in three variants, the mid-life refresh performed on this luxury SUV has resulted in a slightly sleeker exterior aesthetic, as well as a few tweaks to its interior tech. 
Starting first with the changes made on the outside, the facelifted Velar nets a new front grille that mimics the design seen on its larger Range Rover sibling. Flanking this new nose meanwhile is a set of super-slim Pixel LED headlights, which is to be topped off with Signature Daytime Running Lights on the top-tier L variant.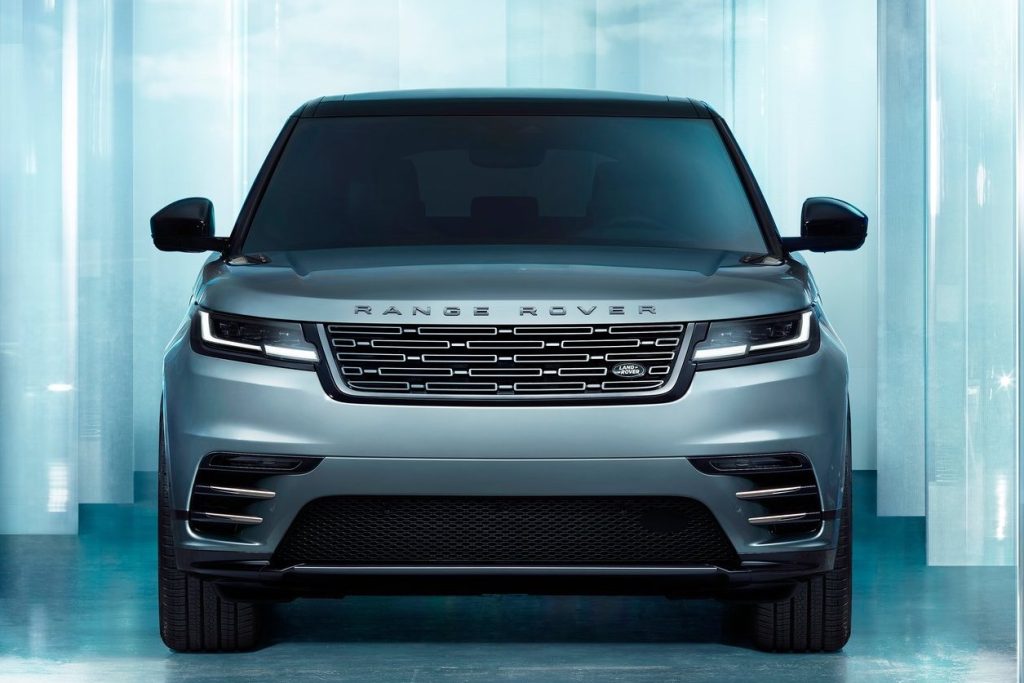 New lights appear too on the rump of this curvaceous SUV, with its rear lights now featuring a 3D design. Both the front and rear bumpers have also since been given a little nip and tuck, with a set of new wheels (22-inch Style 1075 is a ten-spoke gloss dark grey with a contrast diamond turned finish on the H Spec and L Spec, 20-inch Style 1089 10-spoke gloss black) completes the new look.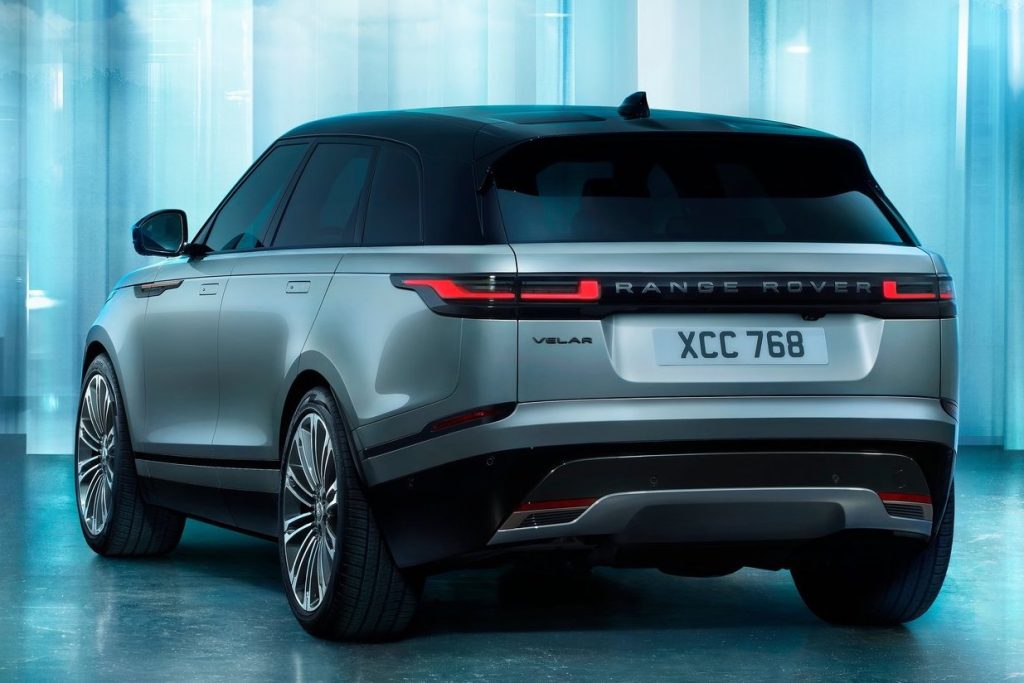 Now moving on inside, the main update made within the Velar is its next-gen Pivi-Pro infotainment system that is represented mainly by the new 11.4-inch central infotainment screen. Now positioned higher and within easier reach than the previous dual-screen setup, this new curved glass display is further made easier to use too through better vehicle configuration integration and voice AI integration.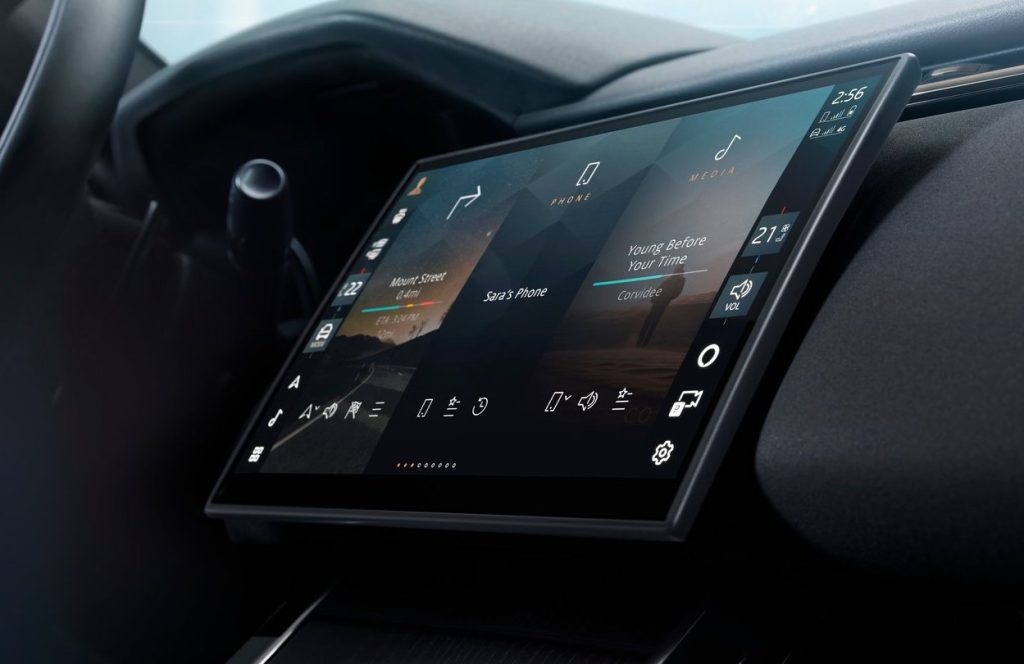 Also integrated into this new infotainment system is over-the-air updates, as well as wireless Android Auto and Apple CarPlay capabilities. There is a wireless charging pad as well to keep the smartphones topped up, though occupants of this facelifted luxury SUV will perhaps be more appreciative of its new Active Road Noise Cancellation feature that utilises its Meridian sound system to cancel out road noise for a more serene driving experience. 
The luxury experience within this updated Range Rover is further enhanced on the mid-tier H and top-tier L spec courtesy of its standard electronic air suspension setup with Adaptive Dynamics, though it is only the most premium variant of Velar nets Cabin Air Purification Plus and interior ambient lighting with 30 presets. The available Technology pack on the other hand adds a Head-up Display shows key driving information directly in the driver's view, while the 3D Surround Camera system and Park Assist make light work of low-speed manoeuvres.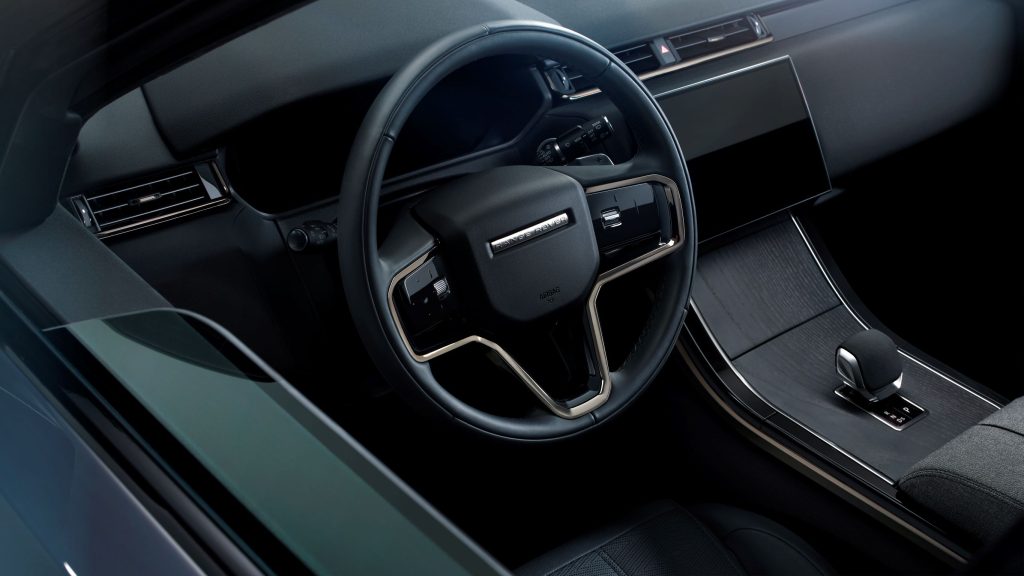 All three variants of the Velar are to still be powered by the same Ingenium 2.0-litre turbo petrol four-pot, which outputs 250 PS and 365 Nm of torque. This facelifted Range Rover is currently available for bookings locally, with prices starting from RM 638,800.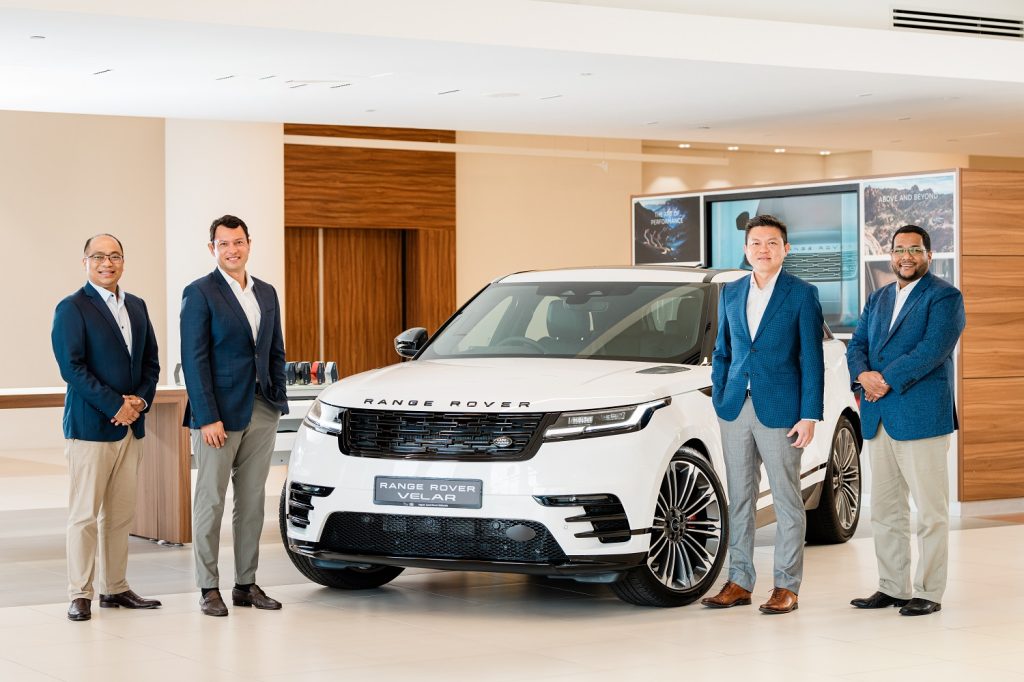 PRESS RELEASE: Truly reflective of modern luxury, the New Range Rover Velar makes its grand debut with its exceptional design, advanced technology and unparalleled driving experience. This luxurious L560 Range Rover Velar sports utility vehicle (SUV) represents the pinnacle of avant garde sophistication. 
Intriguing Design: Timeless Craftsmanship
The Range Rover Velar pioneers the brand's reductive design philosophy, achieving a harmonious balance of elegance and presence. Its commanding proportions, with a fresh design for the radiator grille, head lamps and tail lamps creating a bolder and more contemporary look. The super-slim Pixel LED Headlights with jewel-like Signature Daytime Running Lights, create an arresting visual statement is available on the L Spec. At the rear, the 3D LED taillights add a touch of sophistication, perfectly complemented by the powerful overhang and new lower rear bumper design. There are also two new stylish exterior colours, Metallic Varesine Blue and Premium Metallic Zadar Grey.
Seamless Integration: Intuitive Ingenuity
The cabin of the Range Rover Velar embodies seamless integration of technology and craftsmanship. The next-gen Pivi Pro infotainment system takes center stage with its 11.4-inch curved glass touchscreen, providing effortless control over various vehicle functions. The system's interface and voice AI work in harmony, reducing distractions and ensuring an intuitive user experience. Wireless smartphone connectivity, over-the-air updates, and dedicated Wireless Device Charging space further elevate the convenience and connectivity offered by this luxury SUV, while the Wireless software SOTA allows for software updates without a physical connection and no need to visit a retailer.
Connected Technology: An Immersive Escape
Traveling in the Range Rover Velar is a serene escape, thanks to pioneering Active Road Noise Cancellation technology. The advanced system calculates an audio signal to replay over the Meridian speakers to reduce the decibel level inside the car. Active Road Noise Cancellation technology ensures the New Range Rover Velar offers the quietest cabin in its class for road noise. It also aims to help reduce fatigue levels when driving, as exposure to low-frequency noise for extended periods of time can have this effect. 
Controls for the climate, seating and audio volume are always visible at each side of the screen via new sidebars, featuring multi-functional sliding controls on either side. These virtual buttons are always visible and provide immediate access to frequently used items, including individual temperature controls for the front occupants, audio volume and Terrain Response modes.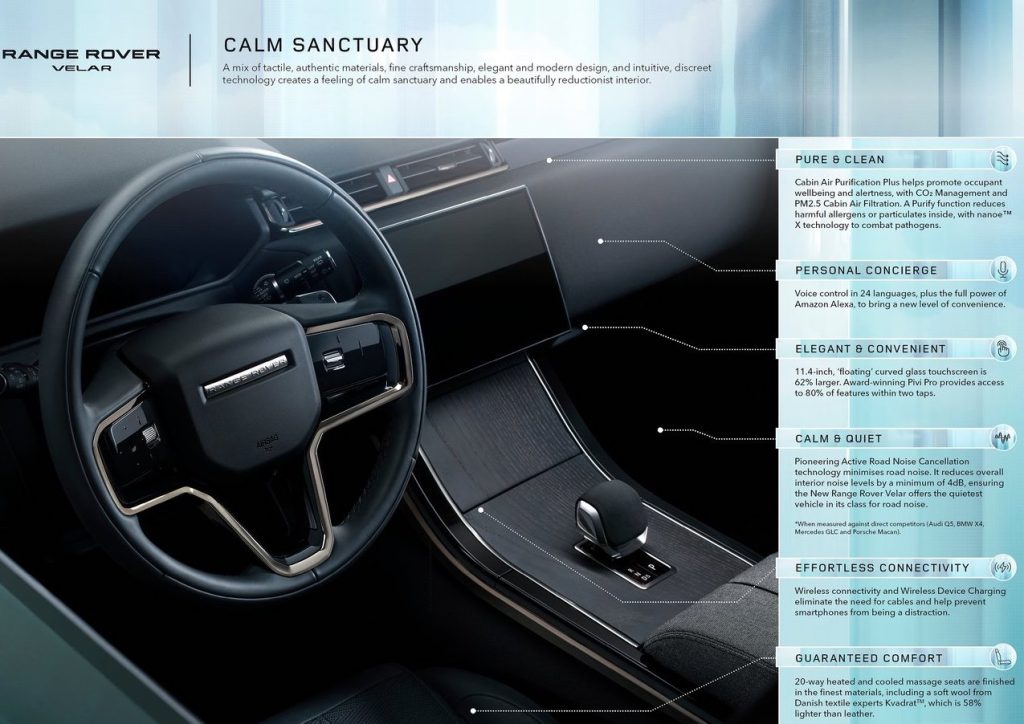 Contemporary Luxury: A Haven of Serenity
The cabin is a sanctuary of comfort, designed to promote relaxation and wellbeing. The Cabin Air Purification Plus system provides superior air quality, while configurable cabin lighting offers 30 interior colours, allowing occupants to set the perfect ambiance. All these are available in L Specs. Apart from this, two new design wheels available in 22″ in Style 1075 offer a ten-spoke gloss dark grey with contrast diamond turned finish on the H Spec and L Spec variants or in gloss black, while 20″ in Style 1089 presents of ten-spoke gloss black on the M Spec. 
Adaptive Dynamics is standard on the H Spec and L Spec models, ensures suspension stiffness is optimised for the driving conditions, improving ride comfort and handling. There's even a specific calibration for off-road driving. Advanced chassis and suspensions, including Electronic Air Suspension, Adaptive Dynamics and Configurable Dynamics, deliver exceptional performance and agility on-road.
Technology Pack – a Head-up Display shows key driving information directly in the driver's view, while the 3D Surround Camera system and Park Assist make light work of low-speed manoeuvres. Wade Sensing assists when driving through deep water.
Jeffrey Gan, Managing Director of Retail and Distribution of Sime Darby Motors Southeast Asia, Hong Kong and Macau, said: "The L560 Range Rover Velar epitomises a marriage of luxury and innovation. Its sophisticated design, advanced features, and electrified performance reaffirm our commitment to delivering unparalleled experiences to our discerning customers."
Syed Ahmad Muzri Syed Faiz, Managing Director of Jaguar Land Rover Malaysia, added: "With the New Range Rover Velar, we are excited to offer a harmonious blend of contemporary luxury and cutting-edge technology. It represents a new era of elegance and refinement, captivating automotive enthusiasts with its timeless appeal."
Now available for booking, the new Range Rover Velar comes in P250 Dynamic SE (M and H Specs) and P250 Dynamic HSE (L Specs) variants, with pricing starting from RM638,800.