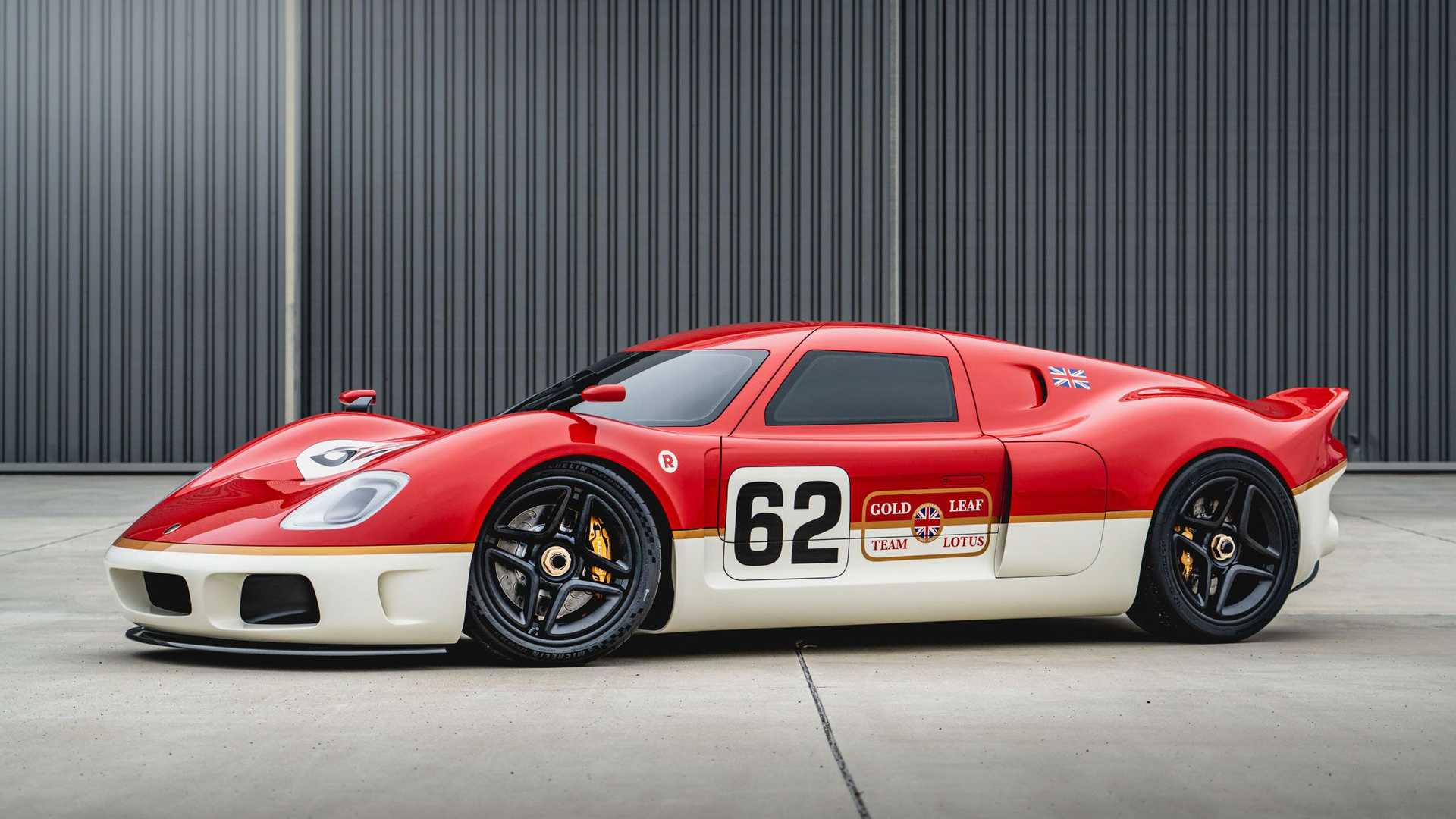 This Radford 62-2 has been developed with the help of Lotus themselves. 
For those who have had an ear to the ground to the coachbuilding scene in the past year or so, the name Radford will more than likely have been heard once or twice by now. The revival of this once-iconic British coach building nameplate from the 60s has caused quite a stir in this particular part of the automotive world after all, especially when it revealed that former F1 world champion Jenson Button and TV mechanic Ant Anstead had been at the helm of this venture.
And after about a year since its (re-)establishment, the company has finally fully revealed its debut model in the form of the Radford 62-2. A modern take on Lotus' Type 62 race car from the 60s, this coach-built two-seater coupe was incidentally developed with the helping hand from (the engineering division of) the British supercar manufacturer themselves.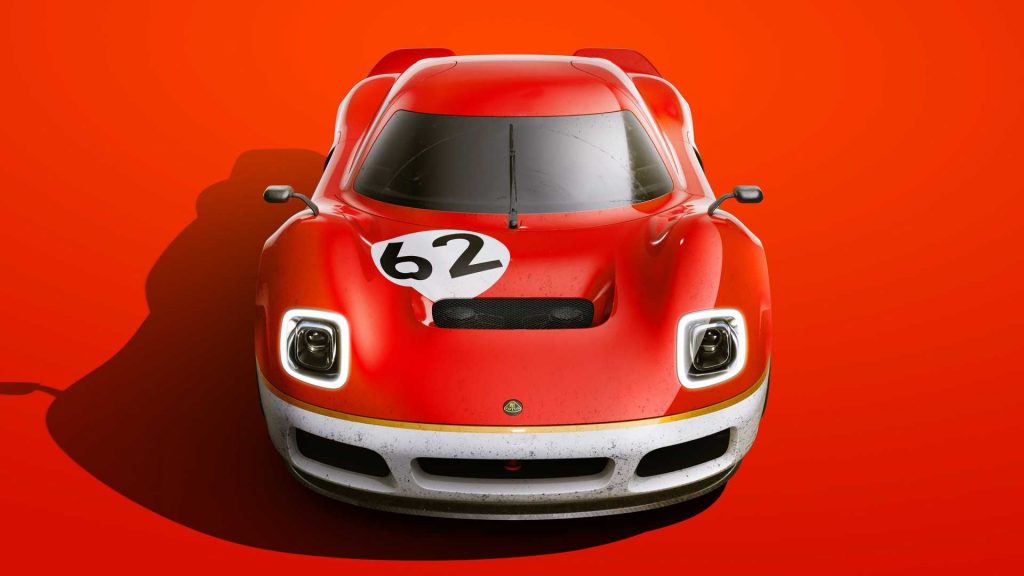 Now kicking off with details on its exterior, the 62-2 amazingly sits no taller than its original Lotus inspiration at 1,133 mm in height. Designer Mark Stubbs too had perfectly blended the retro design cues of the Type 62 with modern day highlights, thereby resulting in this Radford's swoopy silhouette lifted straight from the 60s being topped off with a pair of LED headlights up front and a futuristic-looking full-width LED light bar round its rounded rump. 
On the topic of its rear though, perhaps the coolest detail here would be its double-ducktail spoiler. A nod to the aero-component found on the original Type 62, this twin-wing will however only be available on the more hardcore Gold-Leaf and JPS variants of this Radford.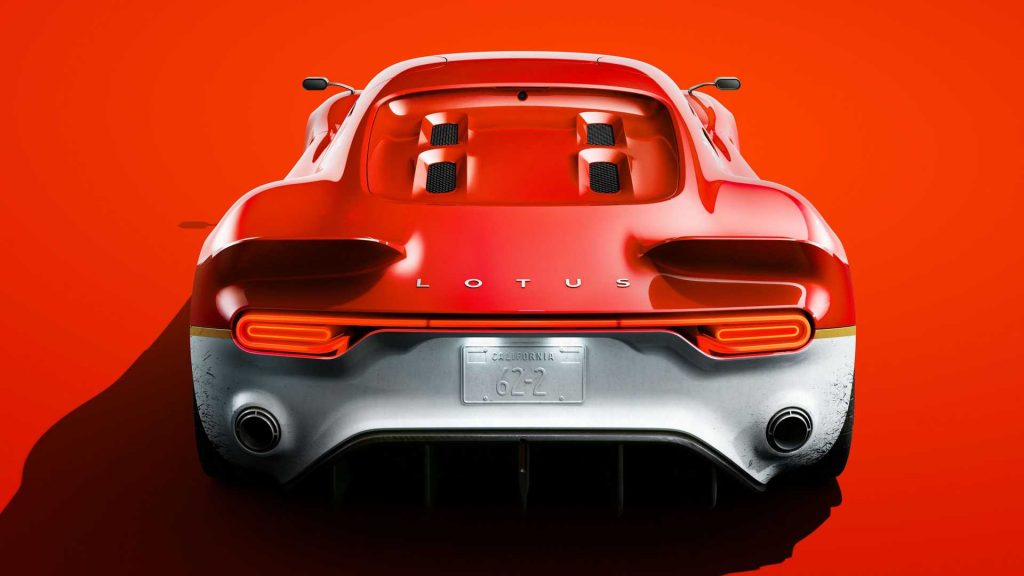 This therefore neatly transitions into the discussion regarding the three trim levels available with the 62-2: Classic, Gold-Leaf and JPS. All three of which feature the same basic Lotus aluminium-bonded chassis (with a bespoke rear subframe) and mid-mounted Toyota-derived 3.5-litre supercharged V6, but each having an incrementally increasing state of tune and other associated performance add-ons from the last. 
So starting with the Classic variant first, the mid-mounted supercharged six-pot pumps out 430 hp for a power-to-weight ratio of 1:1. The suitably-liveried Gold-Leaf trim level meanwhile of this 1,000 kg Radford bumps the power up to 500 hp courtesy of a series of hardware and ECU upgrades, with the JPS edition that is to come in the future reportedly to output 600 hp.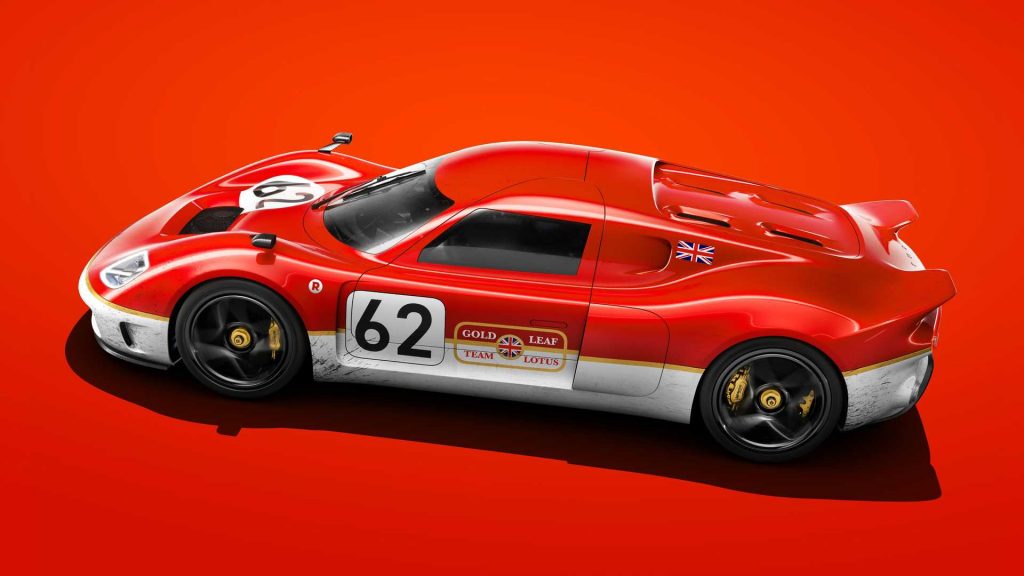 The Gold-Leaf and JPS 62-2s will also come as standard lighter and larger alloy wheels, with the latter apparently to feature carbon ceramic brakes and more aggressive aerodynamic elements as well. Available as an option too on both these two racier variants will be a 7-speed dual-clutch transmission and a limited slip-differential, with the Classic only to feature a 6-speed manual gearbox. 
All three variants however come equipped with coil-over spring suspension with four-way adjustable dampers setup that promises racing-style handling, and a standard titanium exhaust system for a fruitier engine note. An optional nose lift system can also be specced across the range for those who desire to daily drive their Radfords, along with a custom luggage set from Mason and Sons that slots under the front clamshell.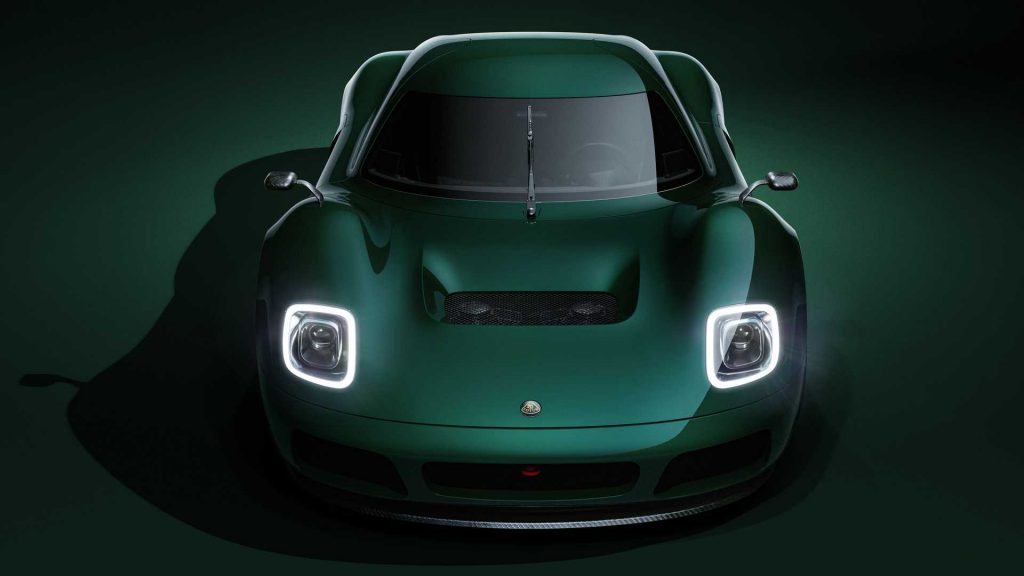 In continuing the subject of creature comforts too, the two-seater cockpit of 62-2 will feature a 6.0-inch configurable digital instrument cluster and a 5-speaker infotainment system which supports bluetooth and Wi-Fi connectivity. Radford has also confirmed that this daily-drivable supercar comes with a rear-view mirror camera to overcome its solid rear panel, in addition to twin Honda e-esque wing mirror cameras that project its feed onto screens mounted on the interior A-pillars.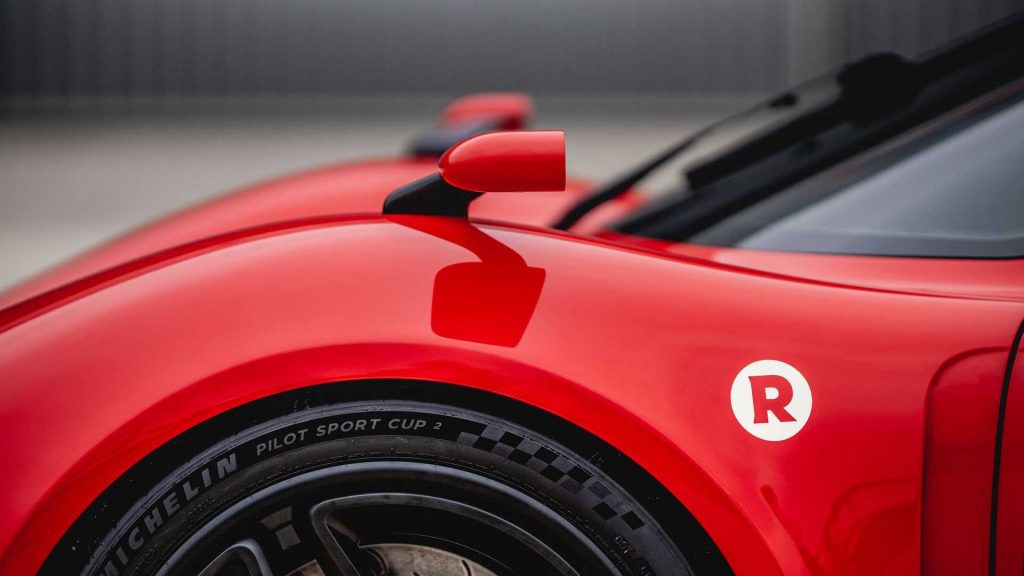 Radford has yet to announce the prices of the 62-2 yet, but it is reasonable to expect each of the 62 units that are to be made will cost a pretty penny. Production is slated commence towards the end of 2021 in California, with the first deliveries scheduled for early 2022.
Naturally for a coach-built endeavour, the company has said that buyers will oversee every step of their car's development, including the design stage, engineering milestones and project updates. Its customers can also choose to collect their car from Radford's base in California, where they will be invited to attend an exclusive one-day track event with Jenson Button.