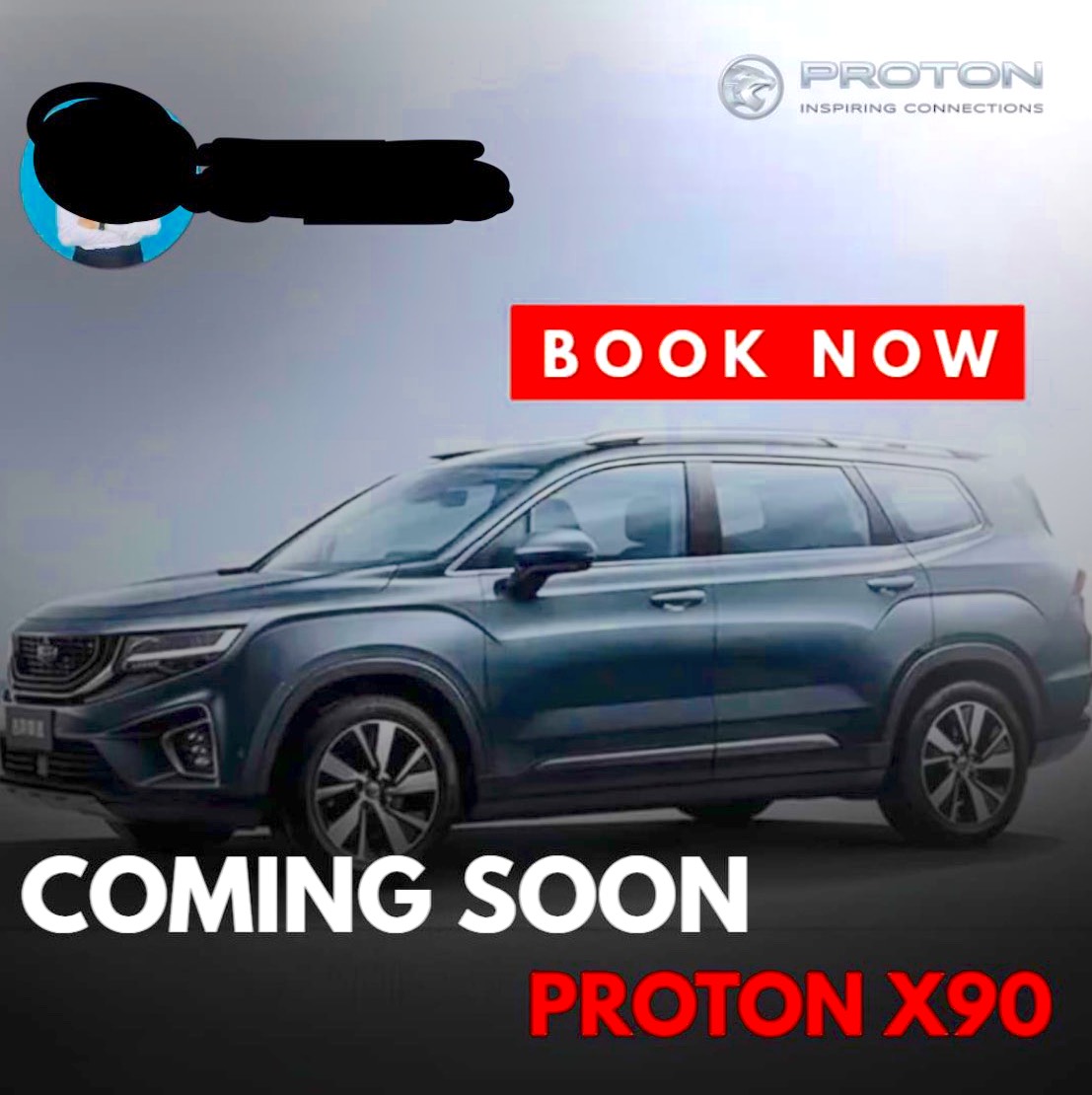 We have started seeing facebook advertising for the order taking of the all new PROTON X90 which has been teased for months.
This brand new large SUV which has been seen by many on test around Malaysia will arrive in showrooms with a brand new powertrain that is not similar at all with the popular X50 and X90 SUV's from Geely which have been rebadged and assembled in Malaysia.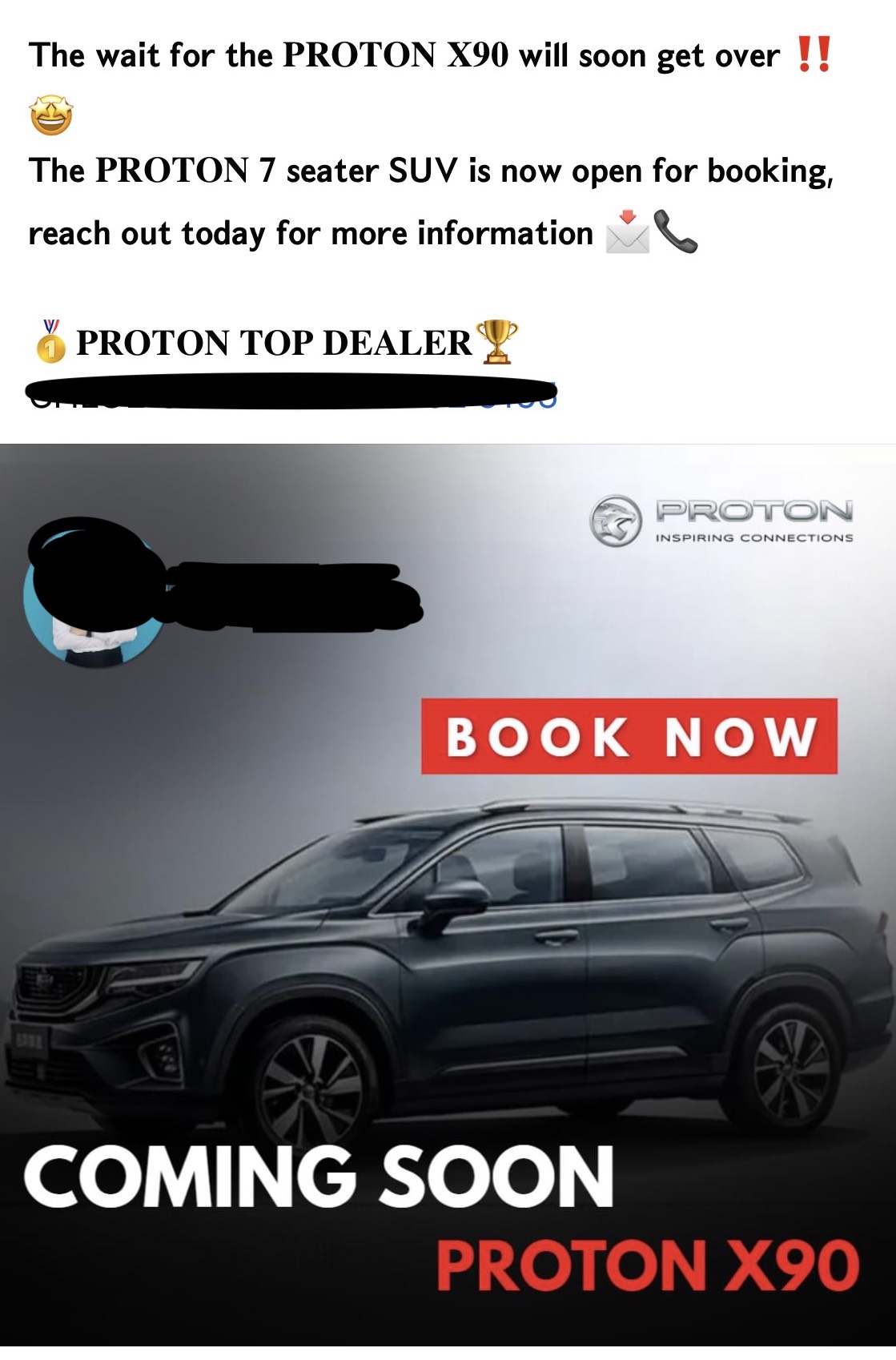 The Proton X50 is the second vehicle to be jointly developed by PROTON and its partner Geely and, like the PROTON X70, enables the company to compete in a new market segment. It is also positioned against products that account for a substantial number of sales from buyers looking to upgrade from their first car.
Similarly to PROTON's previous SUV, developing the PROTON X50 required both PROTON and Geely to collaborate on multiple levels. These included staff in China and Malaysia working in cross functional teams and also encompassed 1.9 million kilometres of testing on Malaysian roads to adapt to the hot and humid climate and unique road conditions found here.
At the same time, the company's production engineers began assembling trial, pre-production and finally full production units of the PROTON X50 at the new production line in Tanjung Malim, completed in 2019 at a cost of RM1.2 billion.
Meanwhile, PROTON is set to enter the new energy vehicle (NEV) segment, taking its first step by introducing a mild-hybrid technology 48V Belt-Starter Generator (BSG) system with this X90.
The technology promises to offer a more economical, dynamic and smoother driving experience.
PROTON's first mild-hybrid electric vehicle (MHEV) powertrain, the BSG system will be paired to the proven 1.5L TGDi engine, which is also found in the Proton X50 and Proton X70 models. This engine is mated to a 7-speed dual-clutch transmission (DCT) to offer smooth and quick gear changes.
The 1.5L TGDi engine itself is part of a modular new energy powertrain programme, jointly developed by Geely and Volvo at Volvo's R&D centre, China Euro Vehicle Technology (CEVT) in Gothenburg, Sweden and Geely Automotive Research Institute in Hangzhou, China.
This powertrain is part of Geely's vision that foresees the initial stage of transitioning from internal combustion engines to electrification.