Reviews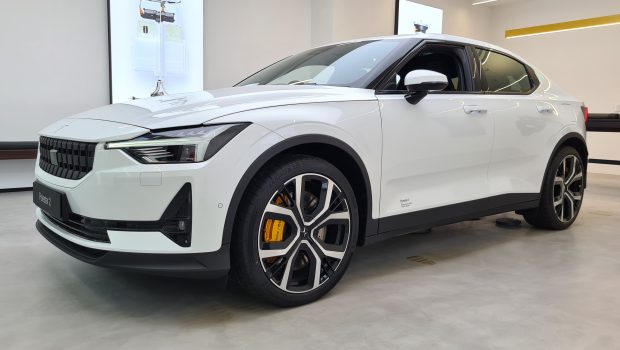 Published on February 7th, 2022 | by Joshua Chin
0
60 Second Review: Polestar 2 Long Range Dual Motor
A quick poke around the Polestar equivalent to Tesla's Model 3.

It is perhaps wholly fair to say that Tesla is the marque of choice for many in the market for an EV right now. This is especially when considering that the Model 3 is one of the top selling cars in general over in the UK last year after all, beating the likes of the evergreen Volkswagen Golf and only being pipped by the Vauxhall Corsa.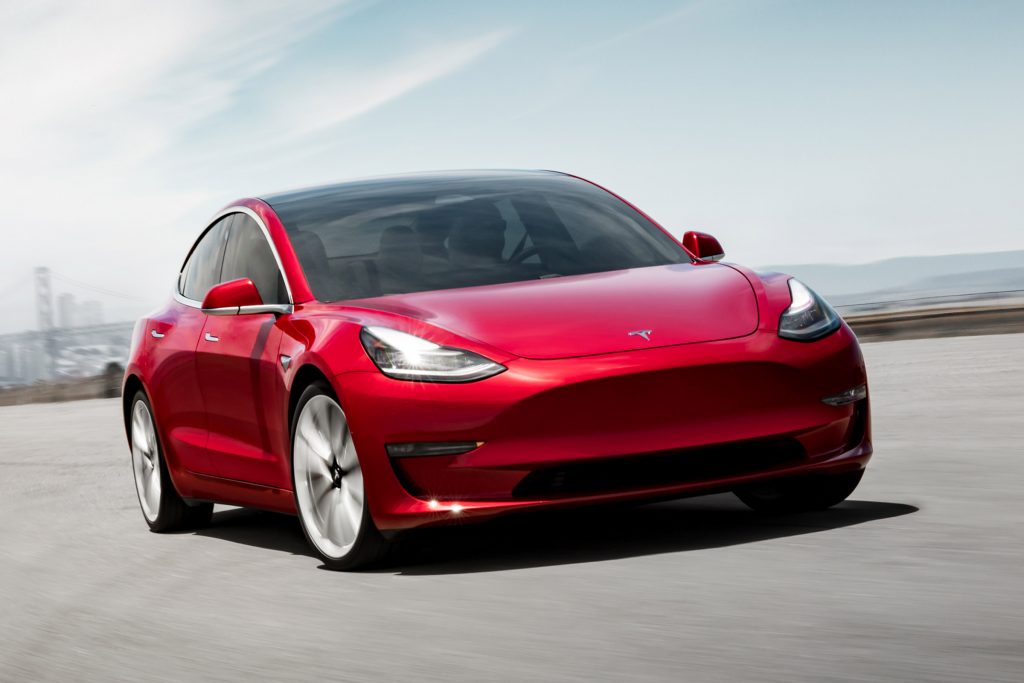 Though while the Model 3 may be the king of the EV hill right now, there are certainly other marques out there that have been gunning for a piece of Tesla's pie. And one such automaker is Polestar, who has aimed its crosshairs straight at the Model 3 with the launch of its 2.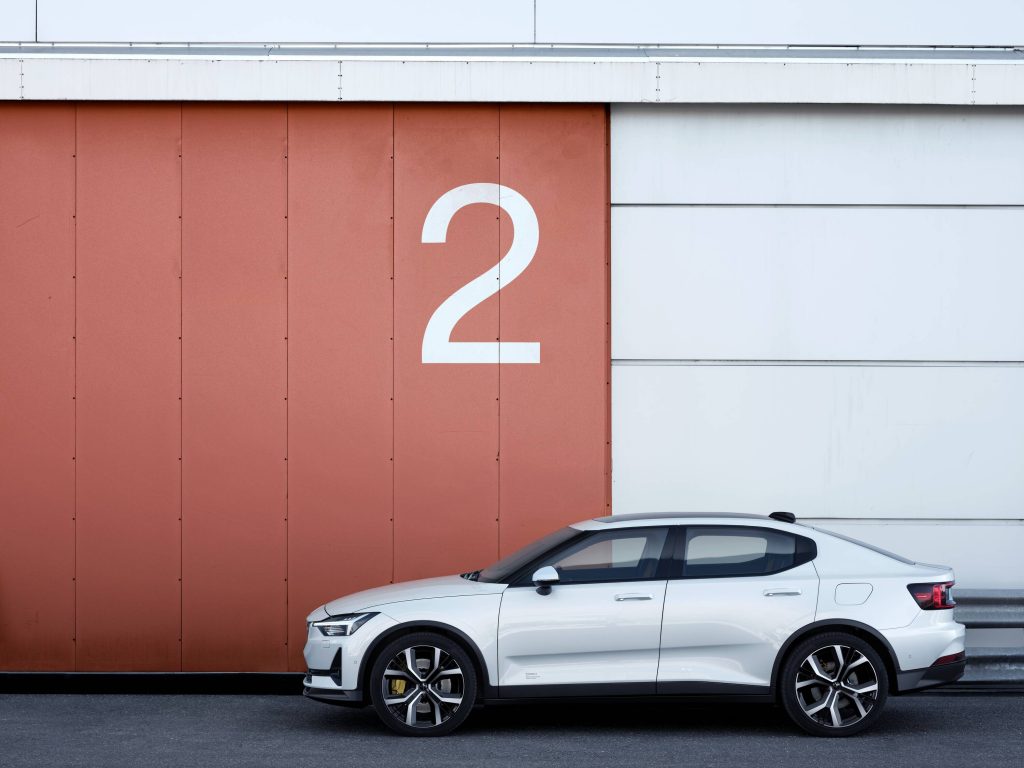 Following on from the uber-exclusive (and uber-expensive) Polestar 1, the second model to emerge from the Sino-Swedish collaboration between Geely and Volvo is most probably the closest rival to the cheapest current offering by the California automaker. Interestingly however, while Teslas are certainly not in short supply in the UK, seeing a Polestar around town is still somewhat of a rarity.
So why is that exactly? Well let's just see if any answers can be found by having a quick poke around the Polestar 2, in today's edition of 60 Second Review.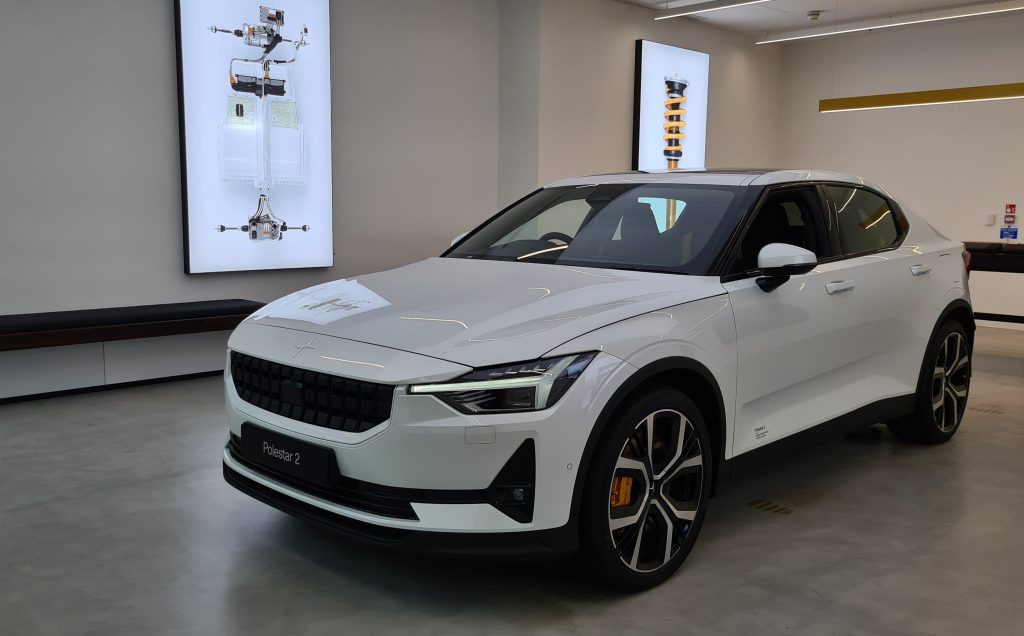 Now like the prior 60 Second Reviews, this one will just be a quick poke around a static car. Apologies in advance therefore for not being able to offer any feedback on driving dynamics or ownership experience.
That said though, even a quick poke around does yield some rather immediate distinctions between the Polestar 2 and its more popular Californian rival. The 2 for instance has a rather cocoon-like cabin feel, which is a world away from the Model 3's airy interior ambience.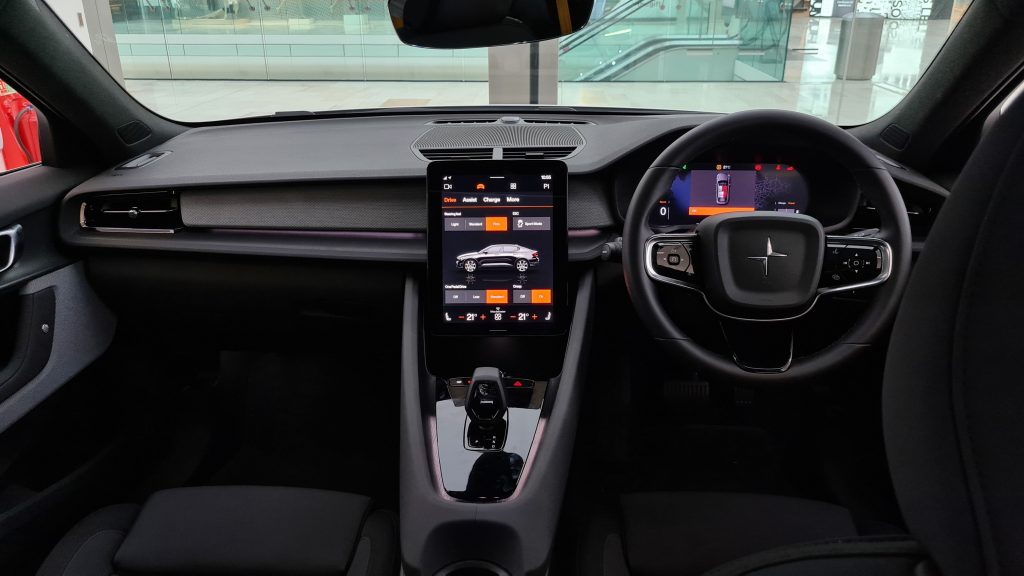 With a relatively small greenhouse and a more traditional dashboard layout (as opposed to just a giant central TV screen alá model 3), the Polestar is certainly the one between the two EVs to offer a sportier sensation when behind the wheel. This sporty feel though is somewhat negated by a pigeon hole of a rear window, and an all-black interior that does feel rather drab after staring at it for a while. And this is even after Polestar has tried to liven it up with some snazzy gold coloured seat belts, which comes as part of an optional Performance pack.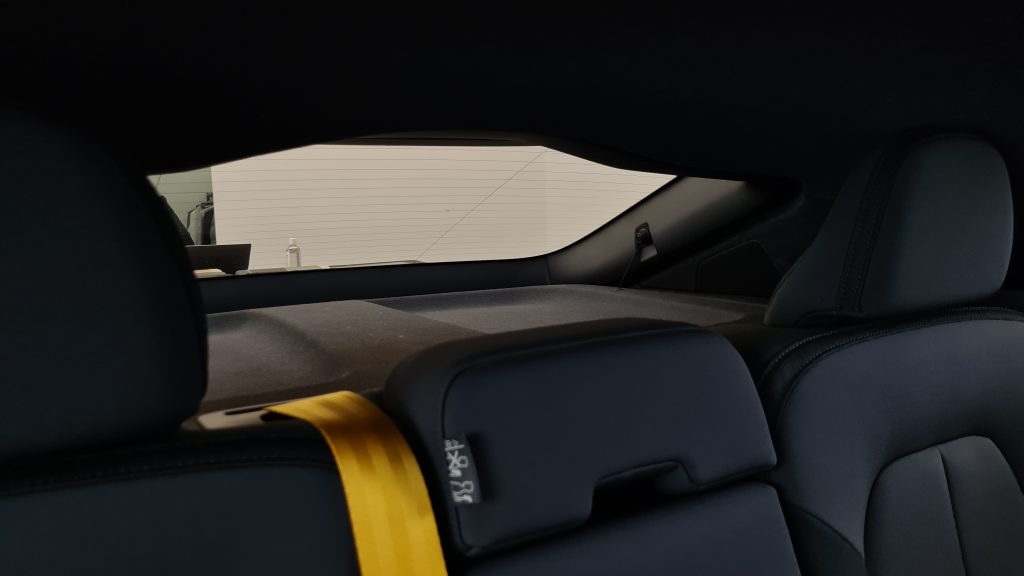 Too add to that too, while its rear seats are elevated somewhat too for a better view out, this does however come at the expense of headroom for the vertically endowed, particularly when the option for the panoramic roof has been ticked. Being essentially a Volvo though, the Polestar 2 does nevertheless scores well on overall practicality, with a multitude of cubby holes dotted all around the car, along with a fairly decent-sized frunk and hatchback trunk.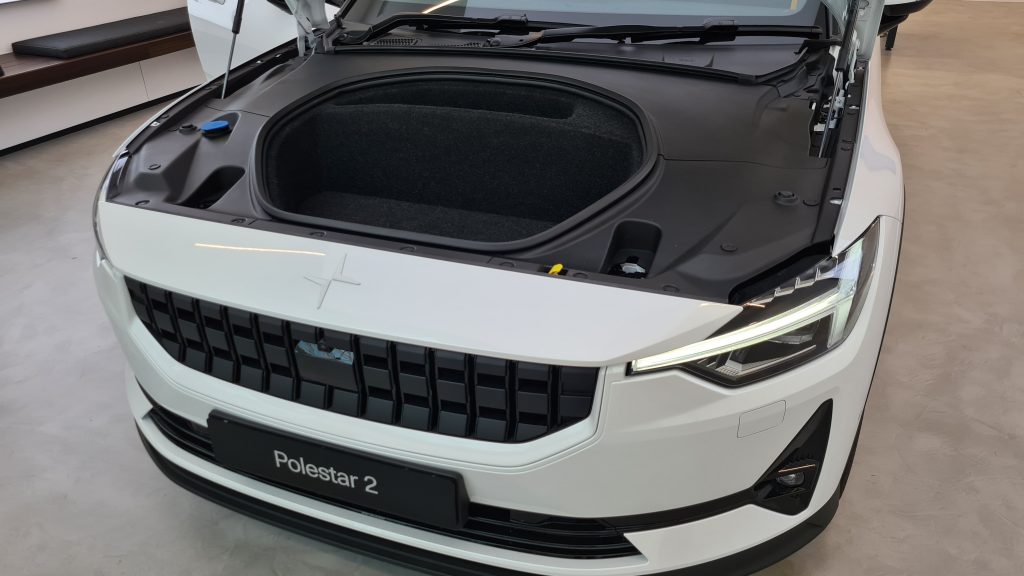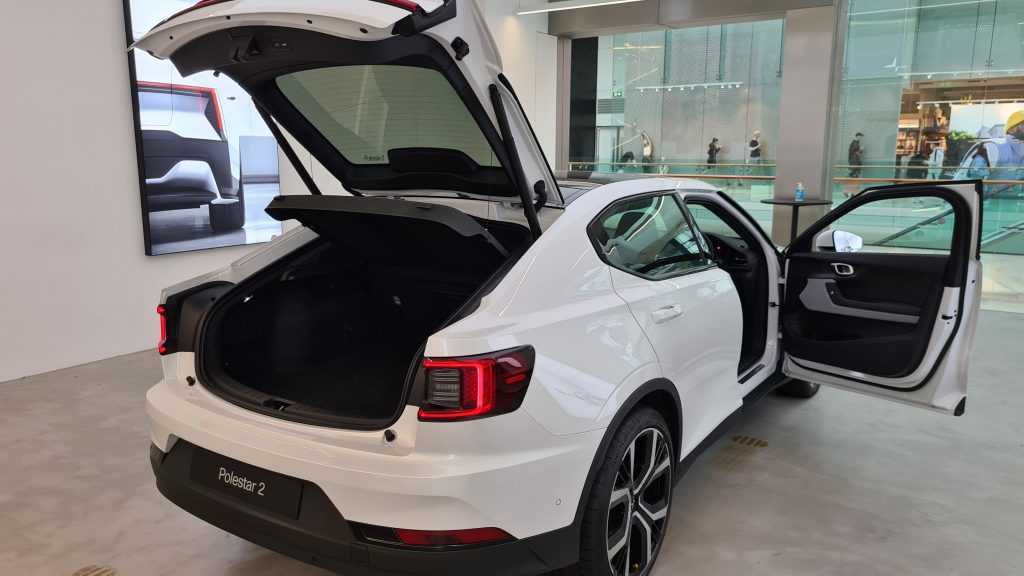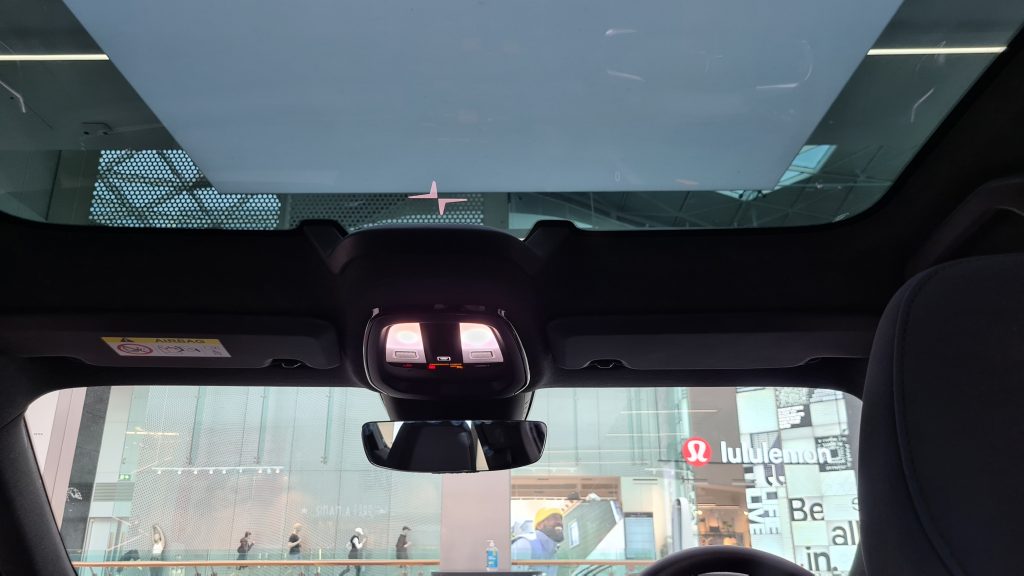 In continuing on where the Polestar 2 scores well, credit must certainly also be given to its amazingly easy-to-navigate Android-based infotainment system, which incidentally features large fonts and numbers to make the user experience that much less stressful when prodding from the driver's seat. Much like any other Volvo product too, fit and finish on this EV is predictably high, with everything feeling nice to the touch and no obviously large panel gaps to speak of.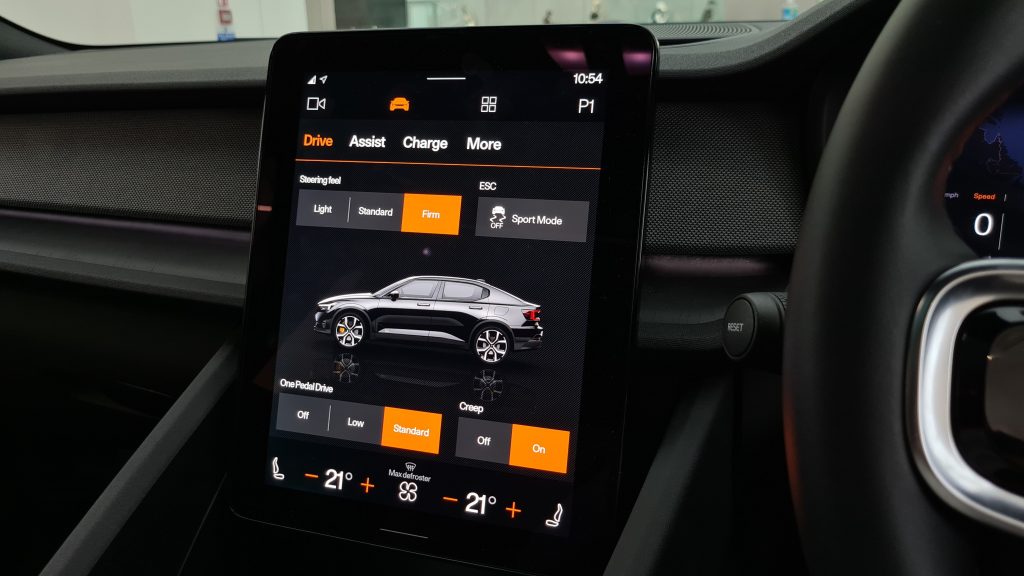 What is however worth a mention is that with the added Performance pack, the Polestar 2 nets some trick adjustable Ohlin shock absorbers that are paired with massive Brembo brakes hiding behind a set of smart-looking 20-inch alloy wheels. What Polestar giveth in a snazzy set of alloys it taketh away with the massive gap between its wheel arches, that serves as a constant reminder to the fact that the overall sharp looks of Polestar 2 would probably look even better if it wasn't  pretending to be a jacked-up crossover-esque sedan.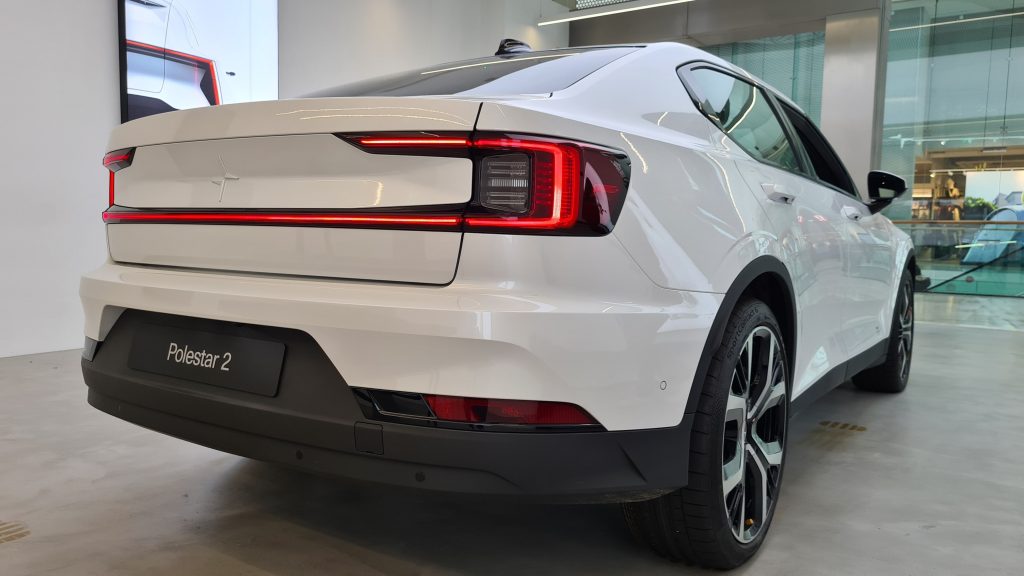 Just to quickly summarise the Polestar 2 then, it is a rather interesting case of sporty meets practicality, but it might end up being that little bit too left-field this way to entice anyone from placing their money Elon's way. To use a similarly left-field historical analogy, this latest Polestar is much like Volvo's C30 in comparison to a VW Golf. A quirky alternative that is certainly a sight to behold on the roads, but didn't really set the market alight like its more conventional counterparts.