Automotive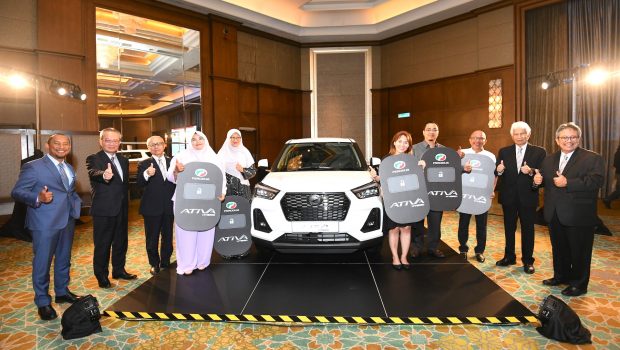 Published on September 26th, 2022 | by Hammer
0
Perodua Releases Ativa Hybrid Vehicle For Consumer Study
The Perodua Ativa Hybrid is the first EV from a Malaysian brand too
Perodua made history and Malaysia proud yesterday evening with their newly announced, one of a kind electric vehicle (EV) study in conjunction with the Perodua Ativa Hybrid and this is the first step in the brand's journey towards a greener future and long-term mobility as a service. This study involves 300 subscribers of this hybrid.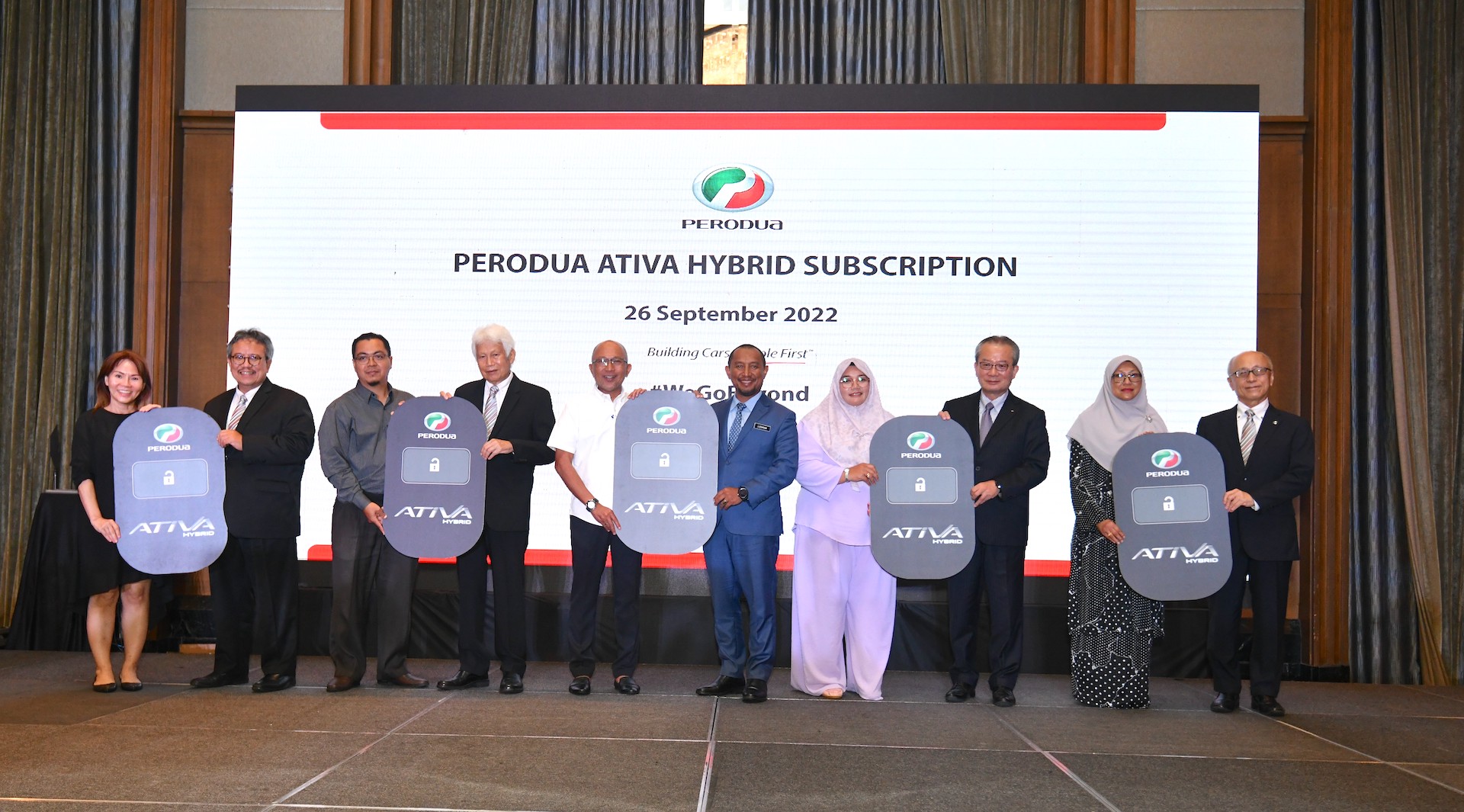 The Perodua Ativa Hybrid subscription event was attended by Ministry of International Trade And Industry Secretary General, Dato' Sri Lokman Hakim Ali, Perodua Chairman, Tan Sri Asmat Kamaludin and Daihatsu Chairman, Mr Sunao Matsubayashi and 5 of the first subscribers who received mock keys as well.
This study has two goals, the first being to understand group driving behaviour of hybrids in populated areas, namely, Klang Valley, Penang and Johor Bahru and the second goal is to understand consumer's acceptance of a 5-year "subscription" service offered by Perodua to their corporate clients under its "EZ MOBi" arm.
Perodua President and Chief Executive Officer, Dato' Sri Zainal Abidin Ahmad, stated, "The Perodua Ativa Hybrid would be the best vehicle for us to gain unique insights on Malaysian behaviour as a controlled group, as this data will be used to anticipate our customers' needs when using an electric vehicle."
Moreover, the Perodua Ativa hybrid runs on a "series hybrid" system which uses the electric motor to move the wheels while the engine serves as a generator. This means that even a small engine like the 1.2 litre three-cylinder unit in the car is more than capable of powering it efficiently.
On top of that, the Perodua Ativa Hybrid can also manage a claimed 31.3 kilometers per litre (based on the Malaysian Driving Cycle test) and this is a good way for the brand to gauge customers' acceptance levels of long-term subscription over the traditional form of buying cars.
Dato' Sri Zainal also said, "While we believe that vehicle ownership will still be our bread and butter; there is a possibility that a vehicle subscription business model may be acceptable for more users in the near future."
"This is what we mean by 'subscription', which is a service where all other obligations of owning a vehicle – such as following a service schedule, paying vehicle insurance and paying road tax  which will be managed entirely buy us; all the customer has to do is pay a subscription fee to enjoy the package," He added.
So while Perodua's "EZ MOBi" arm has been offering subscription services which was introduced in January 2021, it is only for companies and not individuals so this service will pave the way for a more accessible "subscription" service from our beloved P2. Kudos to Perodua for always striving to be better.