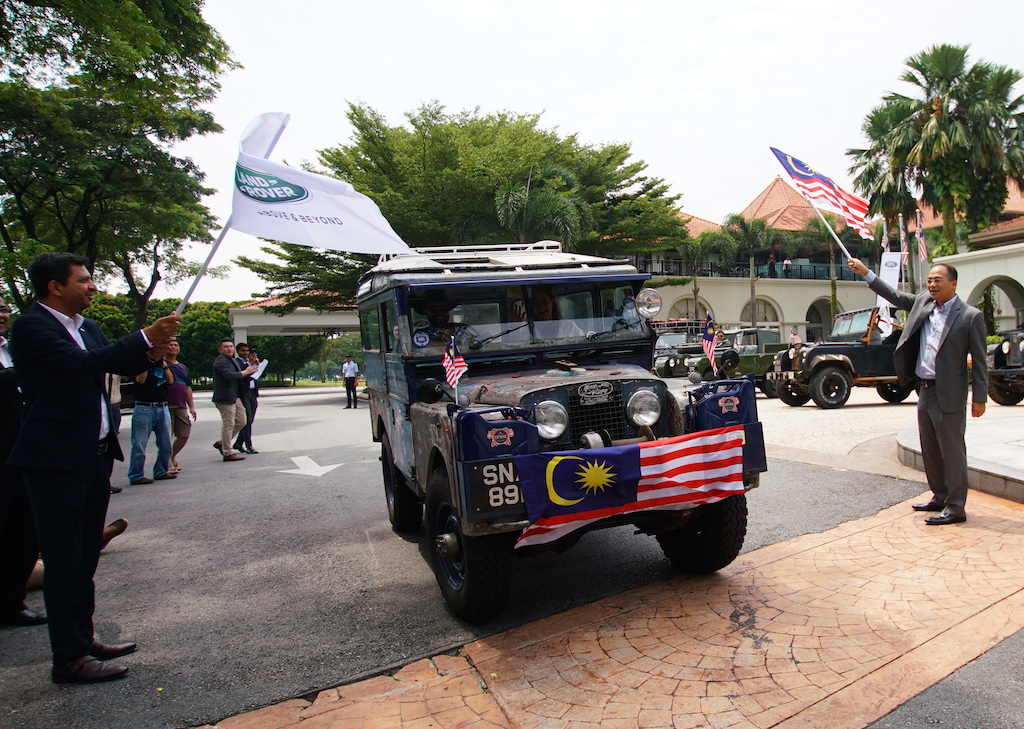 A journey to recreate one of the twentieth century's most iconic and challenging road journeys, the very first expedition by the 1955 Oxford Land Rover from London to Singapore, arrived here this morning after flagging off in Singapore on the 25th of August.
Between 1955 and 1956, a team of six young men embarked on The Oxford & Cambridge Far Eastern Expedition (The First Overland),and made history by being the first to successfully drive the 10,000 miles from London to Singapore. Now, 64 years later, a member from that first expedition, Tim Slessor (age 87) joined by award-winning film-maker, Alex Bescoby (age 31), will take the original 1955 'Oxford Land Rover Series 1 on a road journey to retrace that first overland expedition.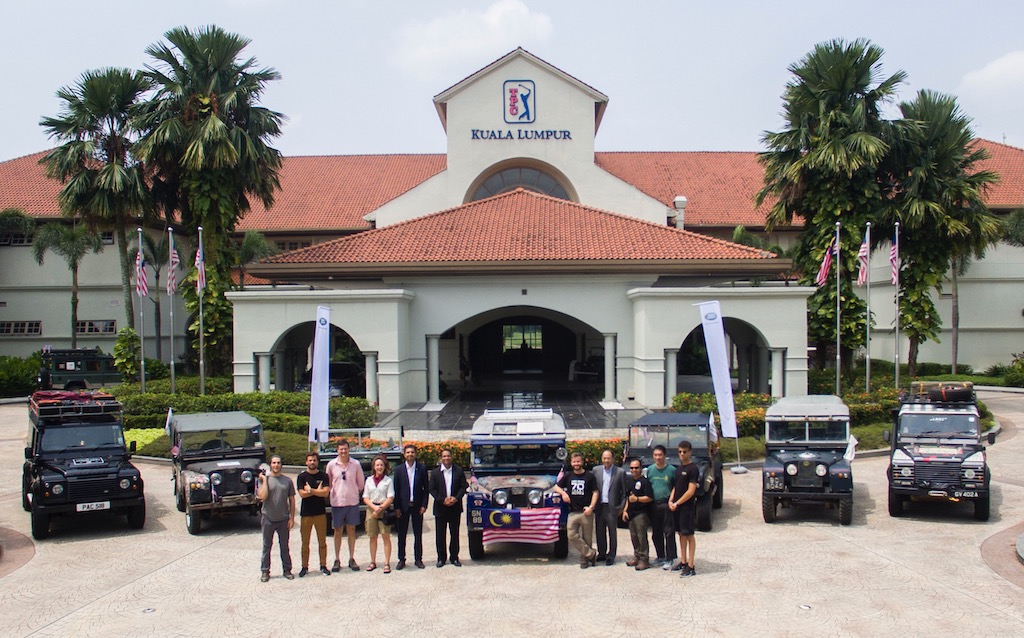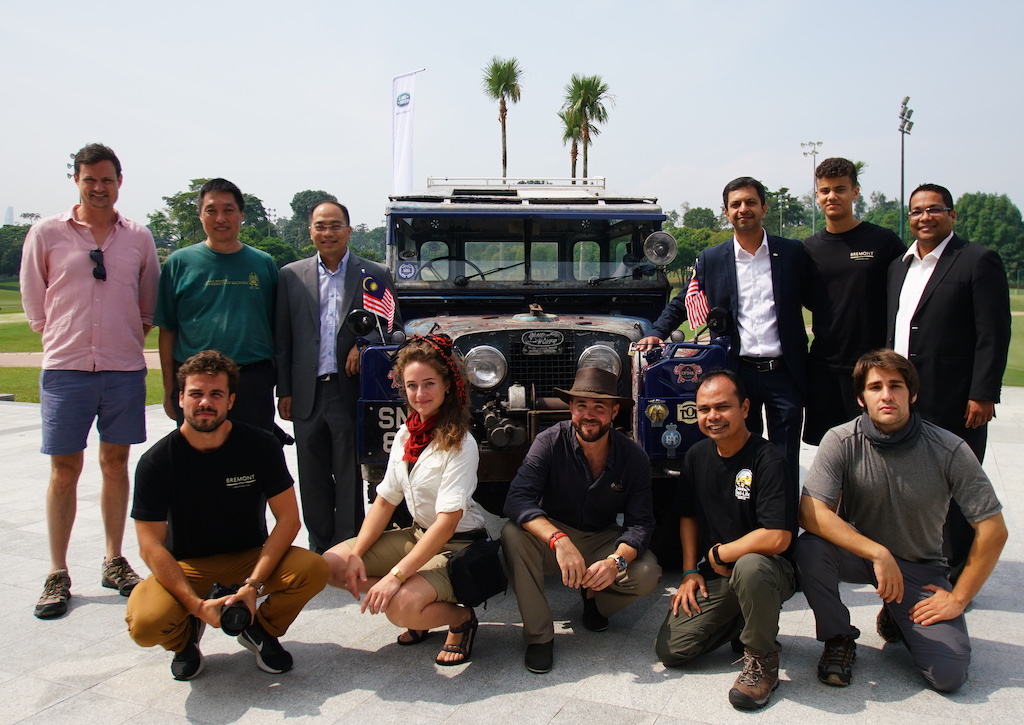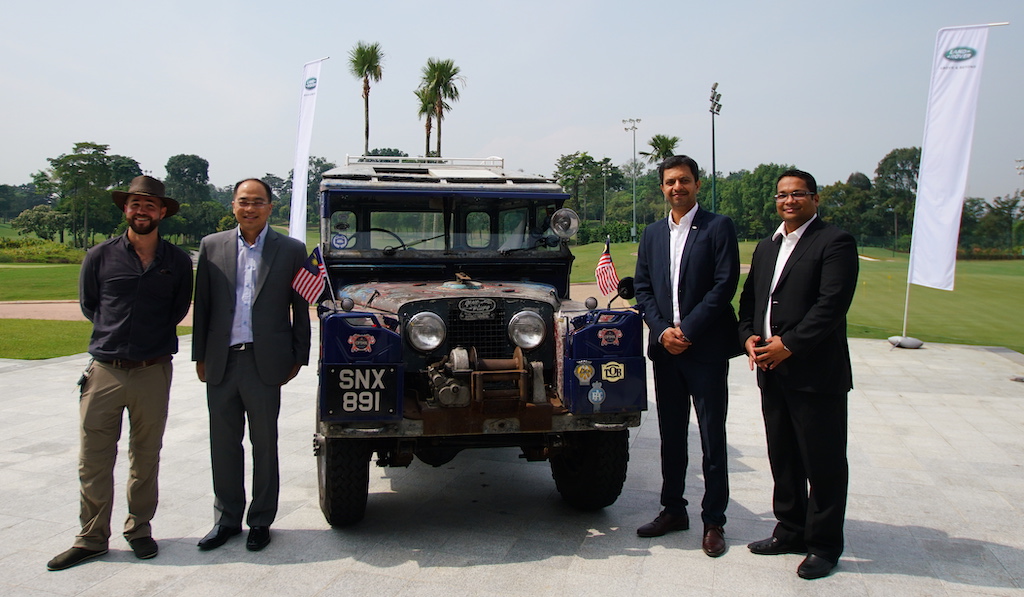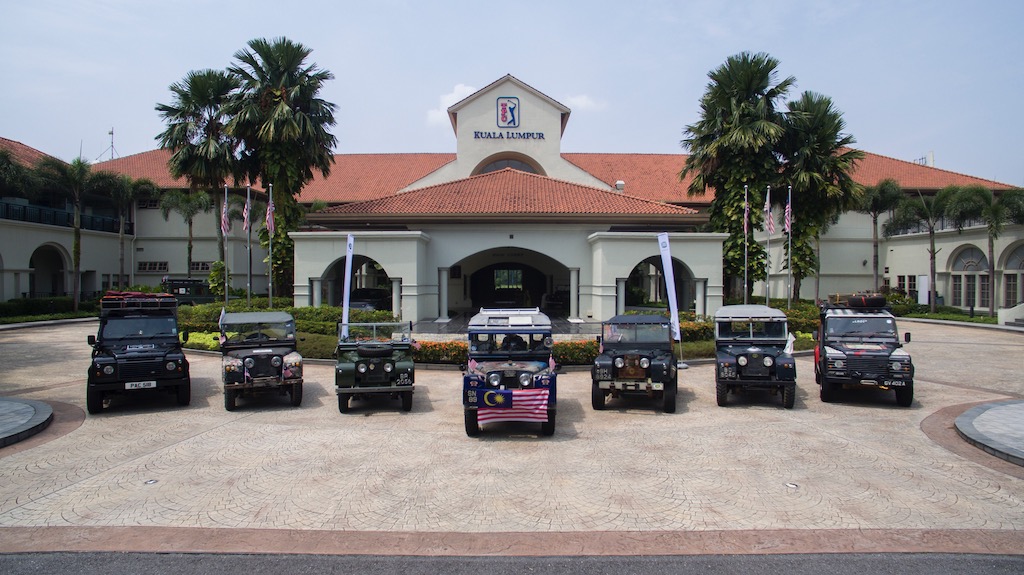 This time they will make the journey in reverse, from Singapore to London. As before, they will travel across three continents. It is an expedition that will take them through the jungles of Malaysia and Myanmar, the mountains of the Himalayas northern Turkey, the deserts of the Middle East, as well as over twenty countries, including Nepal, China, Uzbekistan, Iran and Bulgaria. The aim is to arrive in London within approximately 100 days of setting out from Singapore.
Grammar Productions explained their plans for this Last Overland expedition during the official unveiling of the original 1955 'Oxford' Land Rover. Fully restored from a dilapidated state, the car was transported from the United Kingdom to Singapore where it was unveiled at the Jaguar Land Rover showroom, in Singapore, on Thursday, 30th May 2019.
Tim Slessor spoke about the thrill of being reunited with his old 'Oxford' Land Rover, "The last time I seriously drove this old thing was a long time ago. So, as you might imagine, to see the old thing again today is quite moving. After all, before we had set out, the Experts had told us that we were geographically ignorant and politically naive; the journey couldn't be done. All that did was to make us more determined. Six months later, we pulled in to Champion Motors on Singapore's Orchard Road. I can tell you, the champagne and flash-bulbs really popped that day. We'd made it. As the man from America's Time magazine put it, 'I guess you boys have run plumb outta road.'"
Regarding his motivation to repeat the journey at his age, Mr Slessor continued, "The intention is, come late August, to drive her from Singapore back to the UK – overland once more. As I get older, I have been bothered by a recurring and nagging whisper: 'Go for it – before it's too late.' Which is why I am here today – I am 87, and if I don't do It now, I may never get another chance. After all, as that whisper reminds me, 'you're only here once.' If you like, it's a case of 'this Old Man helps take the SNX891 Old Lady home."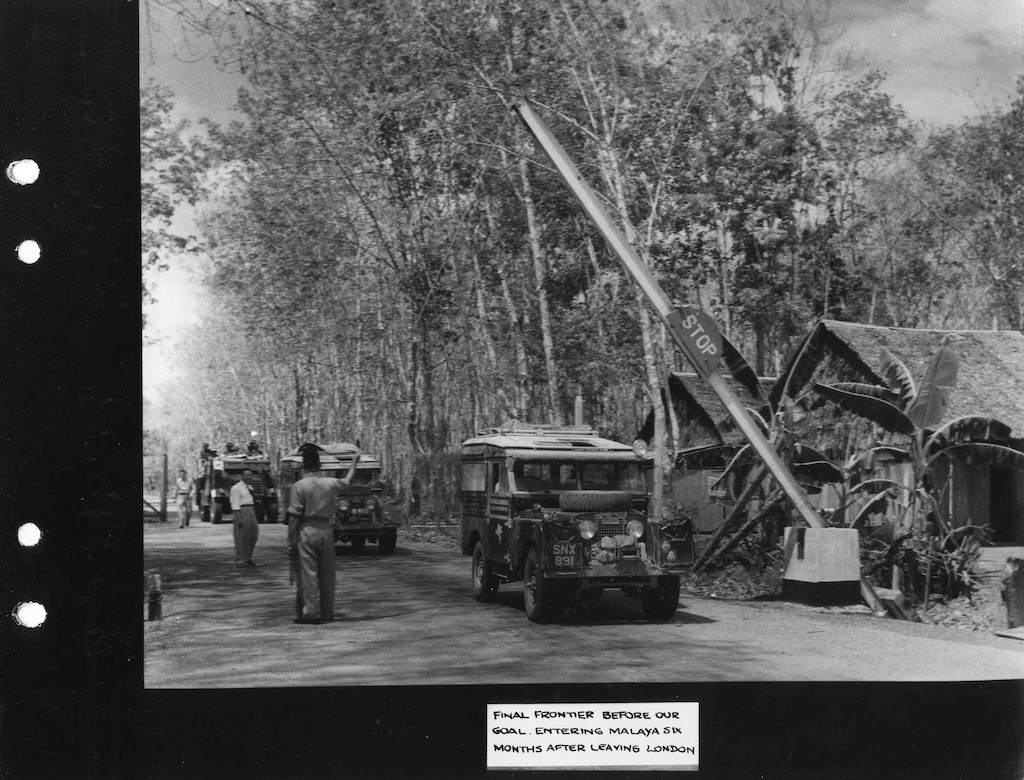 The 'Oxford' will leave Malaysia on August 27 after a stopover at Penang and continue its expedition for the next 97 days until it reaches London.