Automotive
News
A Student Race Car Has Just Broken The EV Acceleration Record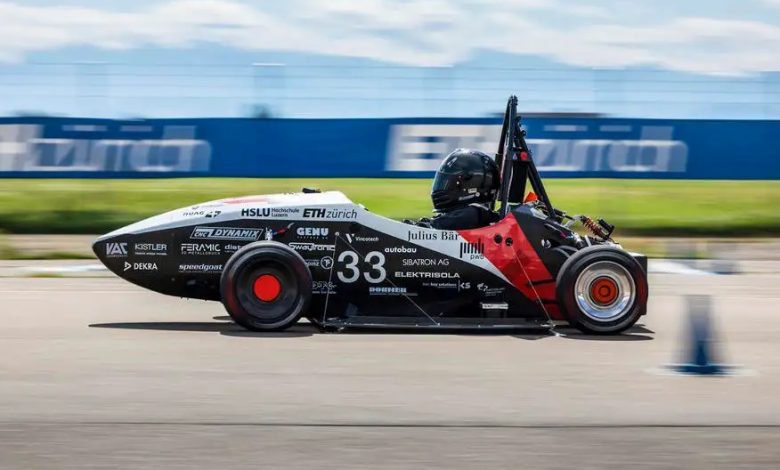 This Swiss student-developed EV racer was clocked to complete the century sprint in under 1 second. 
EVs, with their ability to deliver torque instantly, has undoubtably changed the way we experience acceleration in cars. It is almost unbelievable to think that there are now family cars like the Tesla Model 3 that can crack the century sprint faster than a Porsche 911 after all. 
Though while the Tesla may be fast, put it next to the Mythen though and off the line it'll seem like the American EV is standing still. Even a Rimac will likely seem positively pedestrian next to it, as this all-electric race car has recently managed to lay down a record 0 to 100 km/h time of just 0.956 seconds.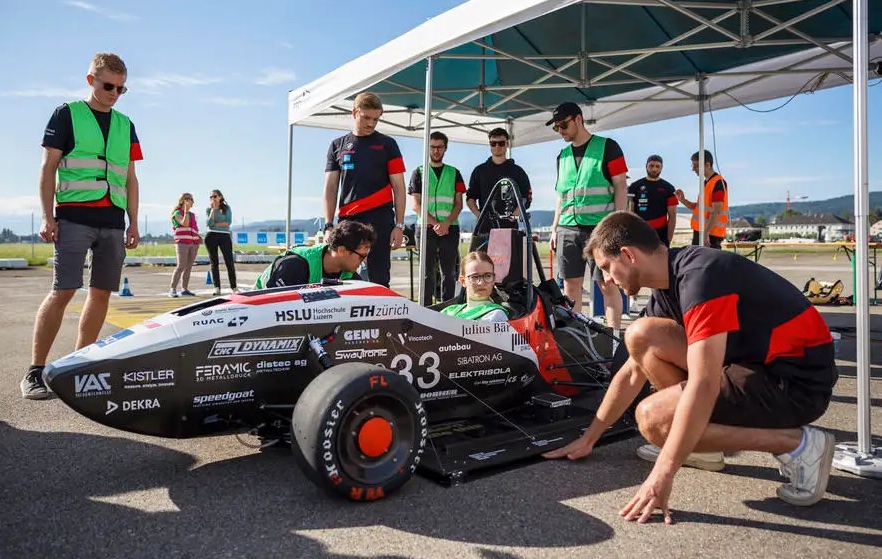 Currently the world's fastest accelerating EV, the Mythen was a student project by the AMZ team. Consisting of members from research firm ETH Zürich and the Lucerne University of Applied Sciences and Arts, this hand-built electric race car was driven by team member Kate Maggetti during the record breaking attempt. 
The Mythen is powered by a bespoke powertrain that outputs 321 hp, but more pertinent to this record is the fact that this EV only weighs a paltry 140 kg. What more is this student race car also features an onboard suction system to hold the vehicle to the ground and ensure good traction off the line, which presumably played a big part in enabling it to cover a distance of just 12.3 m before breaking the record.  
And just speaking more about the record meanwhile, the Mythen's current record shatters the previous acceleration record of 1.41 seconds by almost a third. The previous record was set just last year by Greenteam, a group of 20 students from the University of Stuttgart in Germany who also set the record with a lightweight EV race car. 
Funnily enough though, the AMZ team and Greenteam in fact have been in constant battle for the record for years already. The Swiss student team broke the record in 2014 and again in 2016, before being toppled by German student team last year.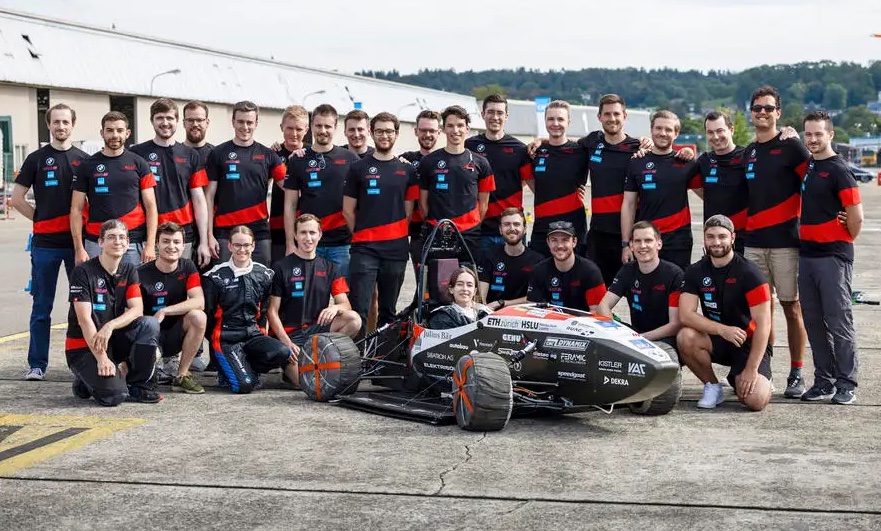 In any case, even the prior record set by Greenteam at 1.41 seconds is still to be over a full second faster than what is currently achievable by a Tesla Model S Plaid and even a Bugatti Chiron. Though in terms of the figure that really puts into context the acceleration achievement, it is that this German student-racer pulls 2 G at peak acceleration, which is the same as what will be experienced by astronauts when re-entering the Earth's atmosphere.