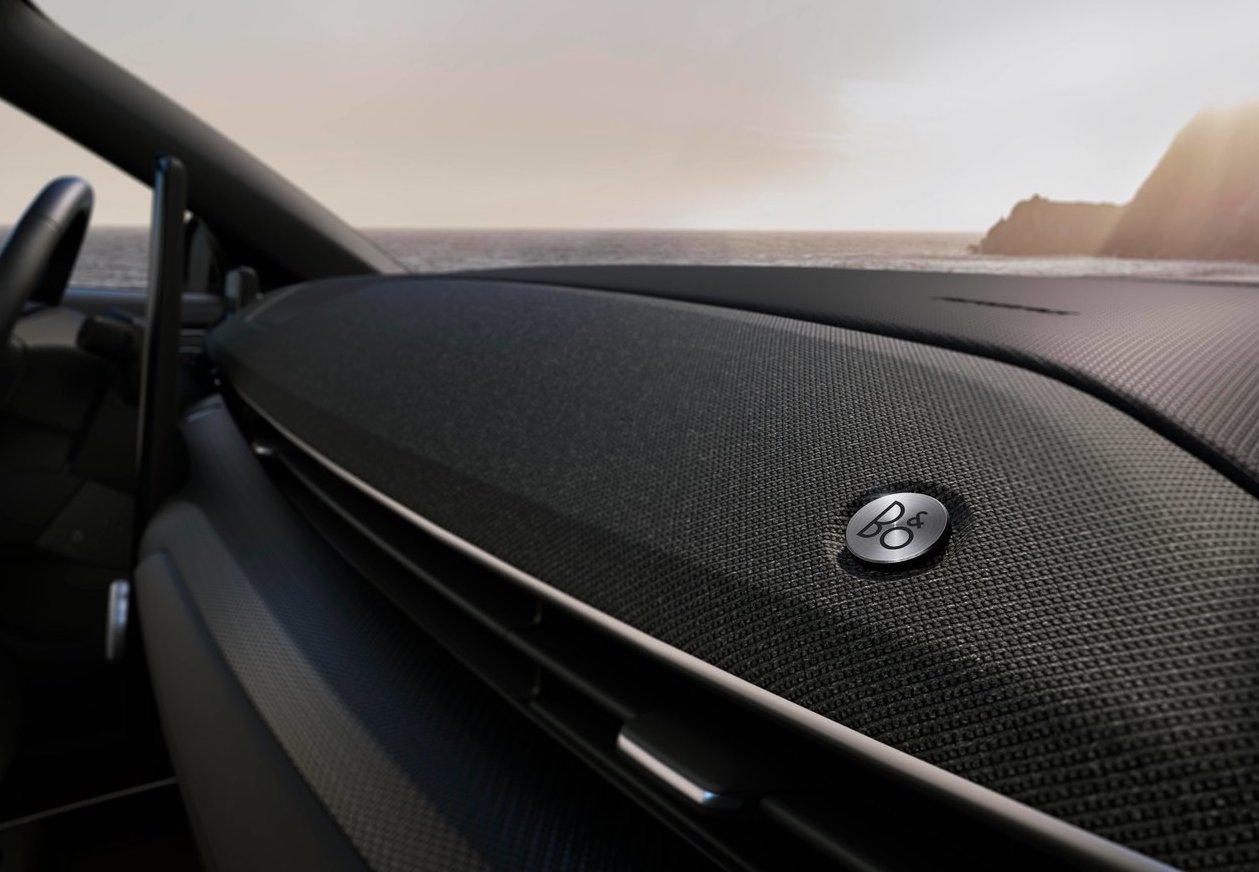 Audiophiles should probably consider this Mustang EV as their next ride. 
It is perhaps none too surprising that the latest car to wear the Mustang badge has been divisive to say the least. For Ford to slap the iconic galloping steed emblem on an EV is already considered a misguided move by many in Mustang lovers. To slap it on an electric crossover though has been considered to be sacrilege by the Pony car fraternity.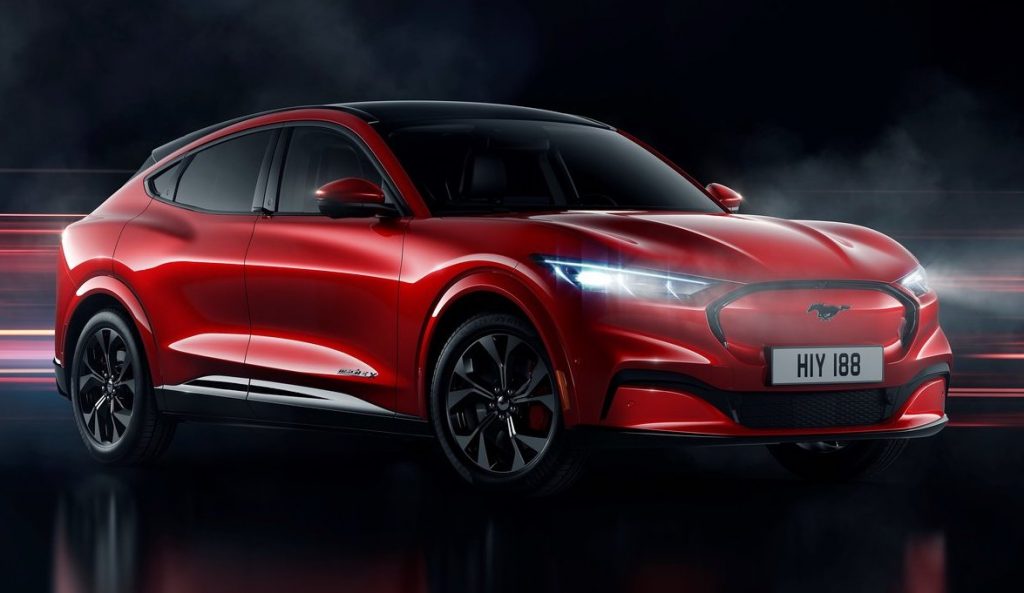 That said though, while the V8 burble (or any other piston-powered noise) may be a thing of the past for the Mustang Mach-E, occupants within this next generation Mustang might have another glorious sound to listen to. And that would be the sound emanating from this EV's allegedly 'next-level' in-car audio system, courtesy of Bang & Olufsen (B&O).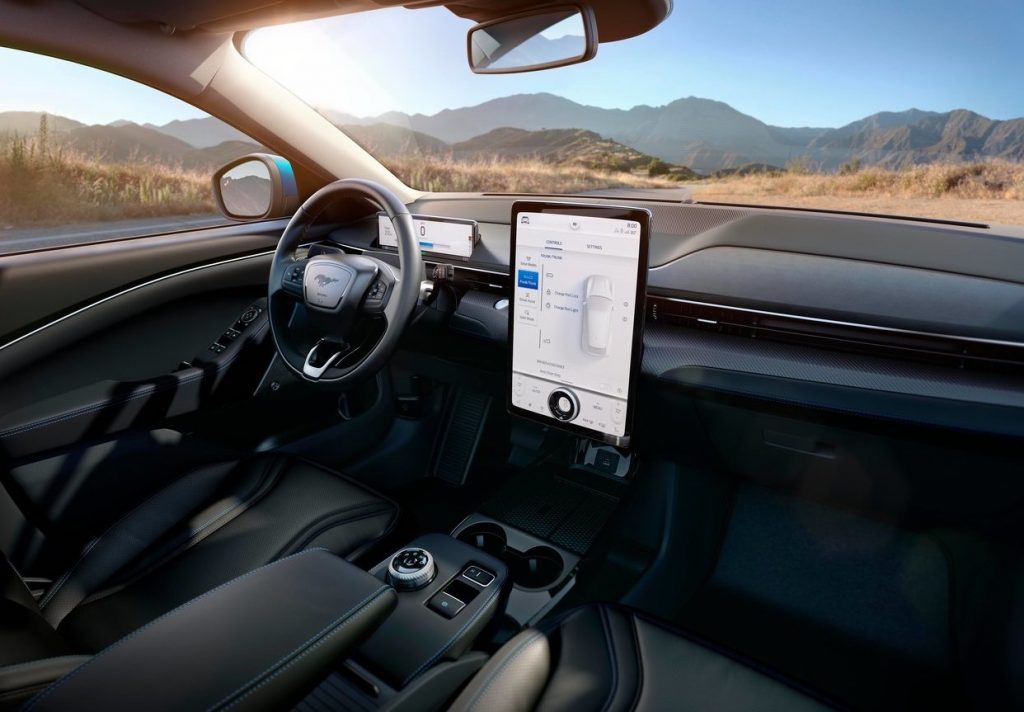 The iconic Danish audio specialist has now partnered with Ford to not only provide a great audio experience for occupants within the Mustang Mach-E, but more importantly sets the stage for the B&O sound system to 'make a significant style statement' within the cabin of this new EV. To that end, the headline of this partnership would be the B&O speakers that span a third of the Mach-E's dashboard.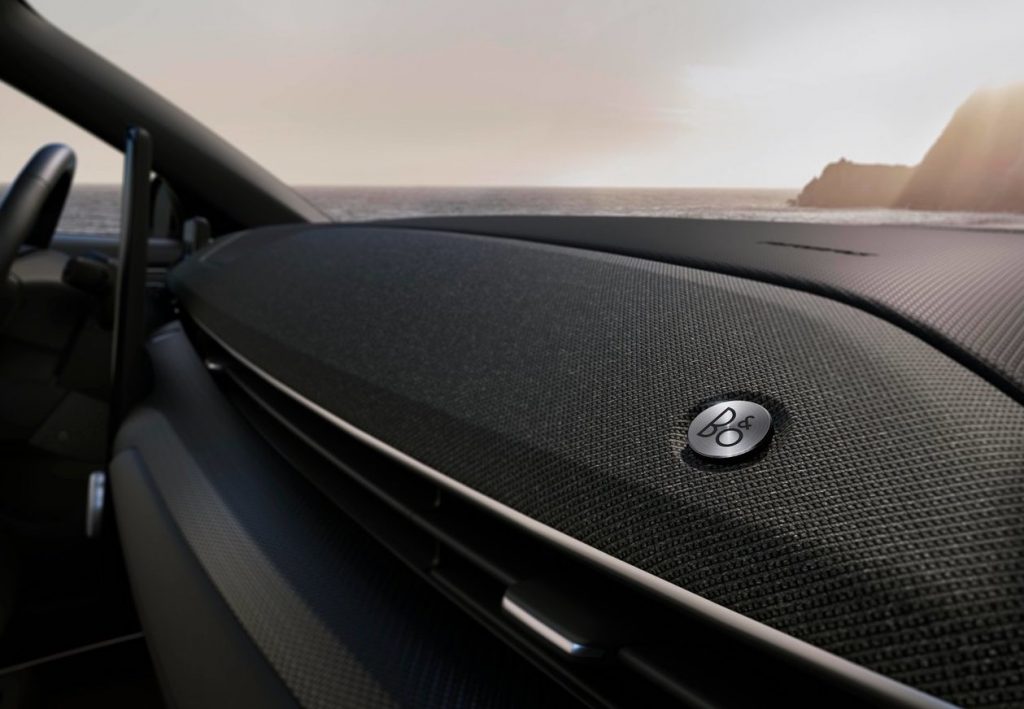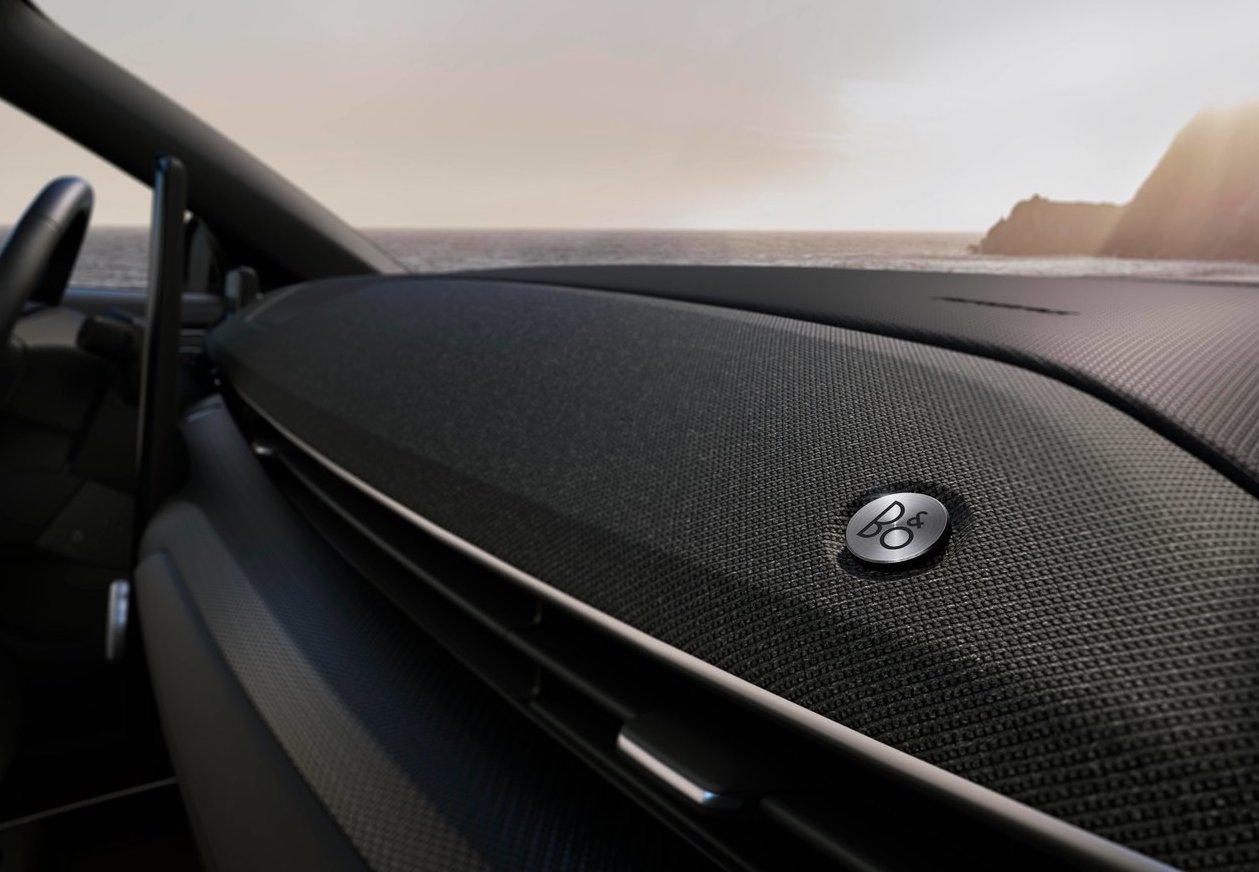 Dashboard-mounted tweeters are hidden behind a specially developed Heathered Grey textile that line a third of the dashboard of the Mach-E. Designed to replicate the look and feel of the fabric-based speaker covers of B&O's iconic home speakers, the textile is also robust enough to withstand the rigours of use and wear that is inherent with a car dashboard. 
These tweeters though behind the dash are only the tip of the B&O audio iceberg, as the 10-speaker system also includes an Externally Coupled Subwoofer (ECS) for added bass. According to Ford, these deeper base notes are able to be produced by this subwoofer without adding weight or taking up space due to using the cockpit to provide those low notes.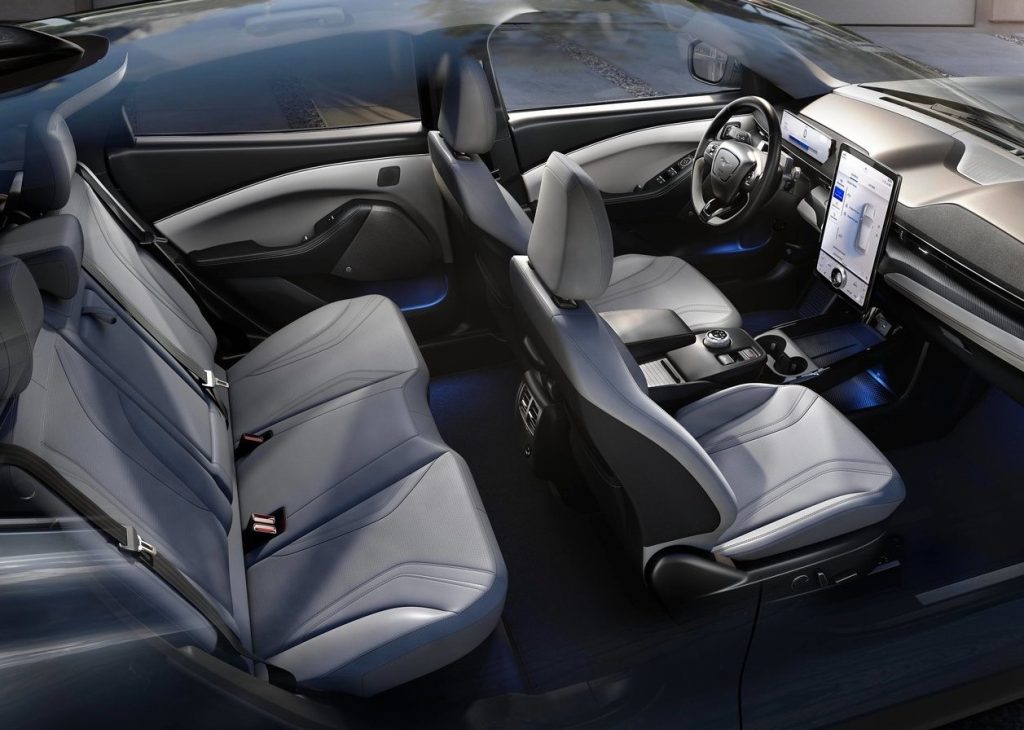 In case you have forgotten, B&O were the same people who fitted those signature tweeters that rise up from the dash, as seen on various Aston Martins, BMWs and Audis. So they do know how to make a visual statement in regards to speaker systems in cars. 
Though it has to be said though that this fancy looking and sounding B&O sound system is available only on the extended range variant of this EV crossover as part of the Technology Pack that comes standard with that variant. Other features included within this package includes 'an improved infotainment system in the form of Next Generation SYNC with navigation, added safety tech like Ford Co-Pilot 360; Pre-Collision Assist; Full Active Park Assist and 360° Camera, an 8-Way Power Driver Seat and a Quickclear Windscreen.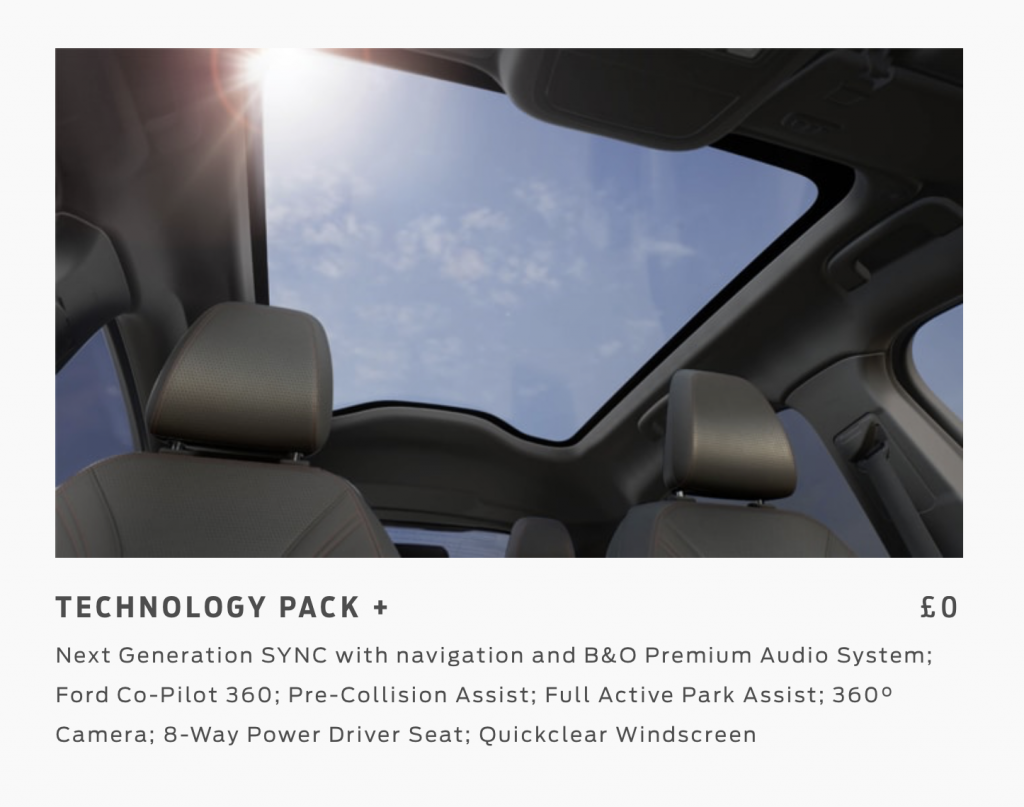 While admittedly this particular B&O sound system may not be the most impressive out there in the auto industry, especially in terms of audio specs and quality. Ford may be on to something with premium audio systems in EVs. Electric drive is perfect base to amp up the sound system quality as no competing noise from the internal combustion engine up front. What more EV drivers always love to talk about how silent their cars are, so why not up the fidelity of the in-car audio systems. This may only be the first few steps in this field, but seeing as electrification is undoubtably the future now, stay tuned for more glorious hi-fi systems in cars on the horizon.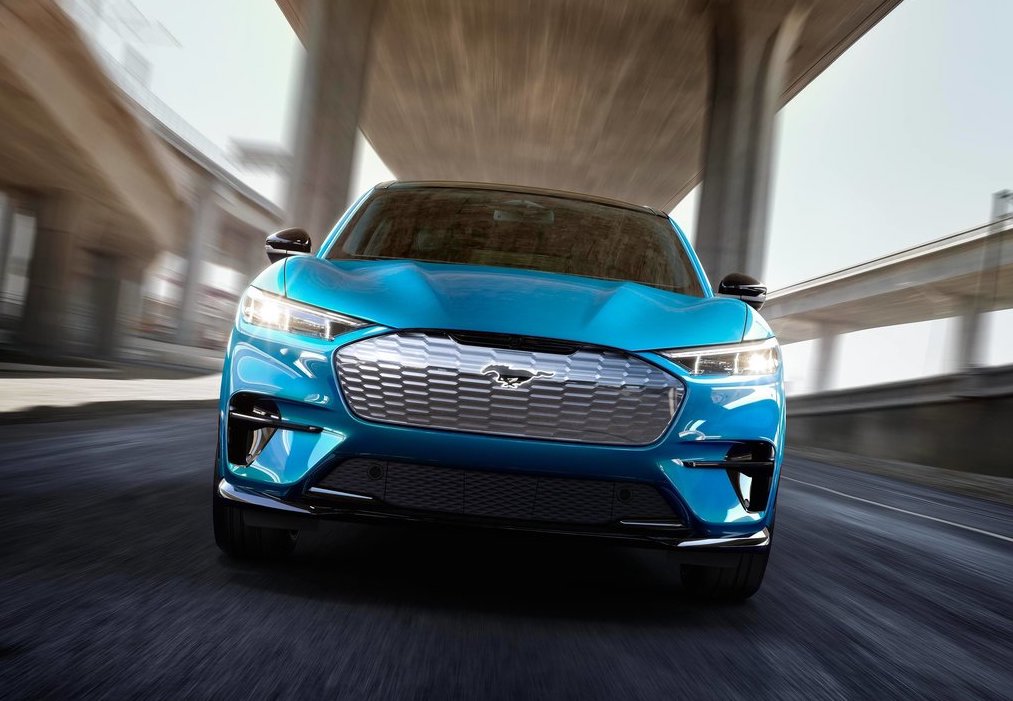 PRESS RELEASE: We spend up to four years of our lives driving our cars, and even longer if you add in the time we're passengers, so it's little wonder that the demand for great audio and a welcoming place to sit are high on buyers' checklists.
Employing our human-centric design philosophy, our all-new all-electric Mustang Mach-E will help tick plenty of those boxes with an award-winning design of the B&O Sound System that dominates one third of the dashboard. This is the first time we've given such visual prominence to a sound system. The specially developed Heathered Grey textile that conceals the dashboard-mounted tweeters replicates the look and feel of the fabric-based speaker covers of B&O's iconic home speakers, yet is robust enough for use in a vehicle.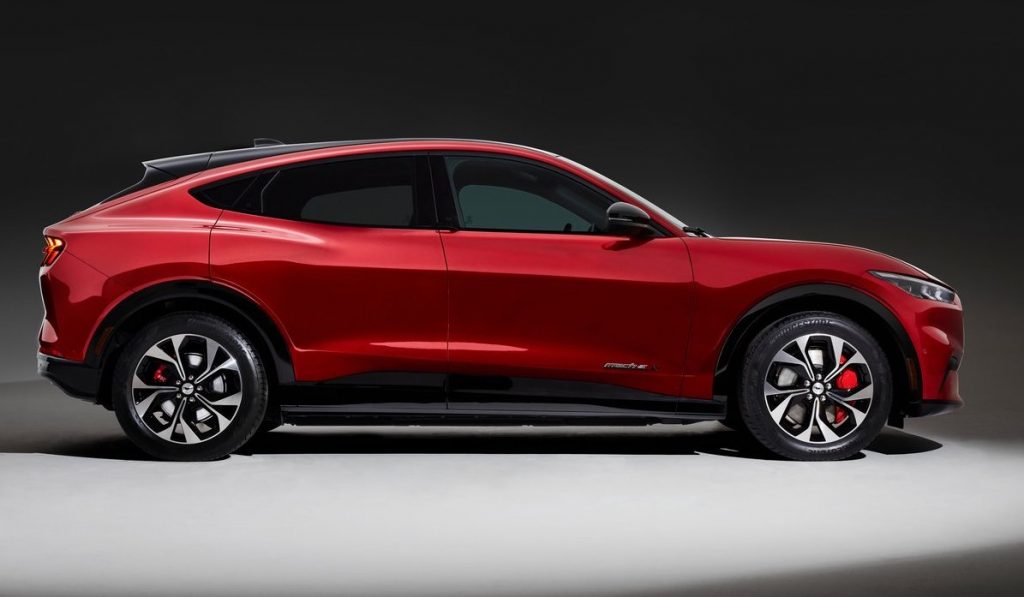 This not only gives the driver and passengers a great audio experience and makes a significant style statement, it also helps to create an element of calmness, just like sitting at home in your living room. – Amko Leenarts, Ford of Europe's design director.
"Human-centric design is about focusing on all the senses. Sound is an integral part of peoples' lives and has become an integral part of our design too, whether it's for practical business communication or the goosebumps stimulated by musical experiences."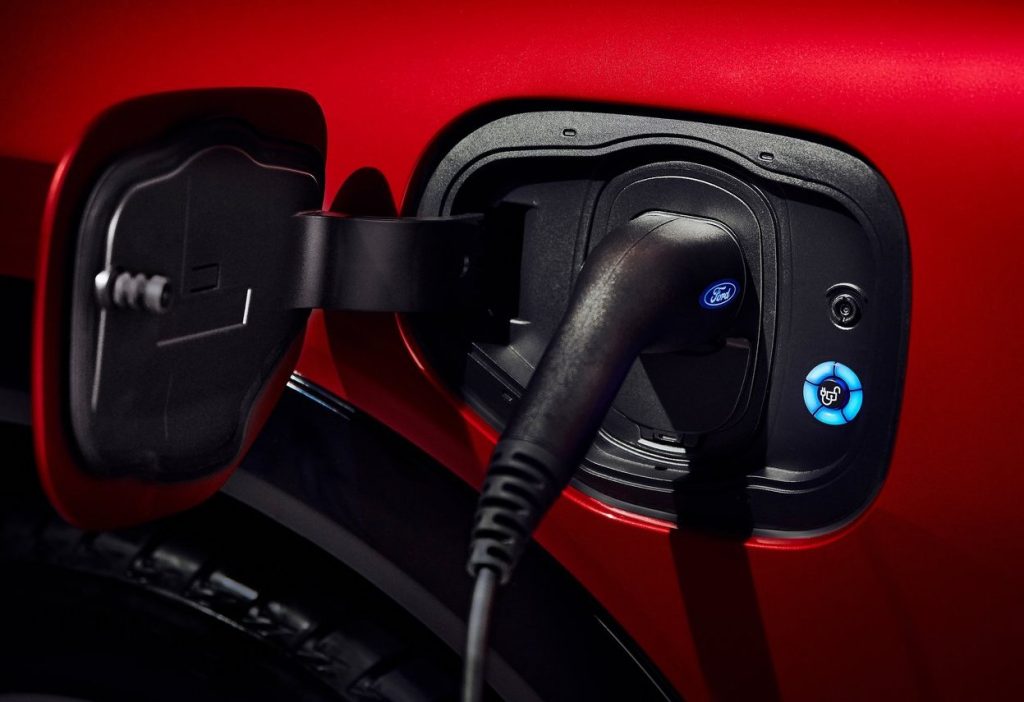 The 10-speaker system also includes an Externally Coupled Subwoofer (ECS) which uses the space in the cockpit to create the deeper bass notes rather than being sat in its own box. This not only saves space, it also means we avoided adding excess weight in our mission to get the impressive expected driving range of the Mustang Mach-E.