Used cars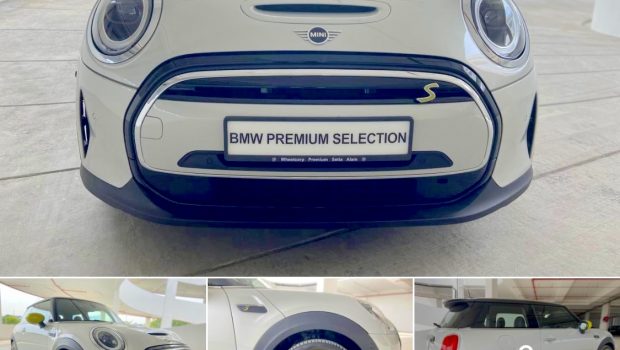 Published on January 9th, 2023 | by Hammer
0
Mini Cooper EV Demo Unit Same Price As New Unit
The Demand for the Cooper EV has pushed used prices up.
This Mini Cooper EV has seen a price drop after the Budget 2022 announced the large import tax incentive for electric cars and the new selling price is just RM178,000 which is about RM40,000 lower thanks to this latest government tax incentive on electric vehicles.
Then by July 2022, the prices moved up to RM185,934.00. (see update price list below).
Now, this advertised used 2022 model electric Mini is on sale at RM178,800 with 6,000 kilometers driven and this makes little sense as when it was brand new new with zero mileage its selling prices was actually RM800.00 lower.
So, unless there is a long waiting list for the electric Mini, or there is a buyer unaware of the new selling price which is RM800.00 lower, why should anyone buy this used Mini SE.
Meanwhile, the Mini Cooper SE electric was launched in August 26th last year and in just one month all 26 units were taken up.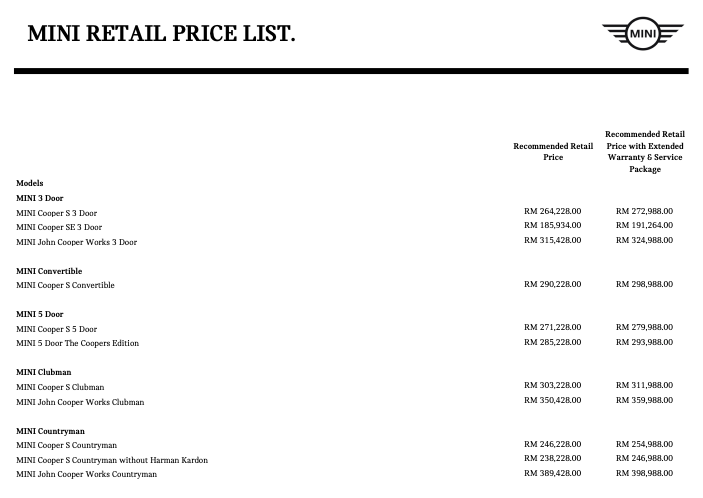 At its initial launch selling price of RM218,381 this all electric Mini arrived with 8 years or 100,000 HV Battery Warranty from the manufacturer.
Meanwhile, the petrol driven Mini Cooper S which was launched much earlier in July 2018 for RM226,888 started seeing a slight drop in sales as demand in coming months moved towards the all electric SE.
Cabin features are almost identical with both versions and driving performance seem to lean better towards the new battery powered Mini SE.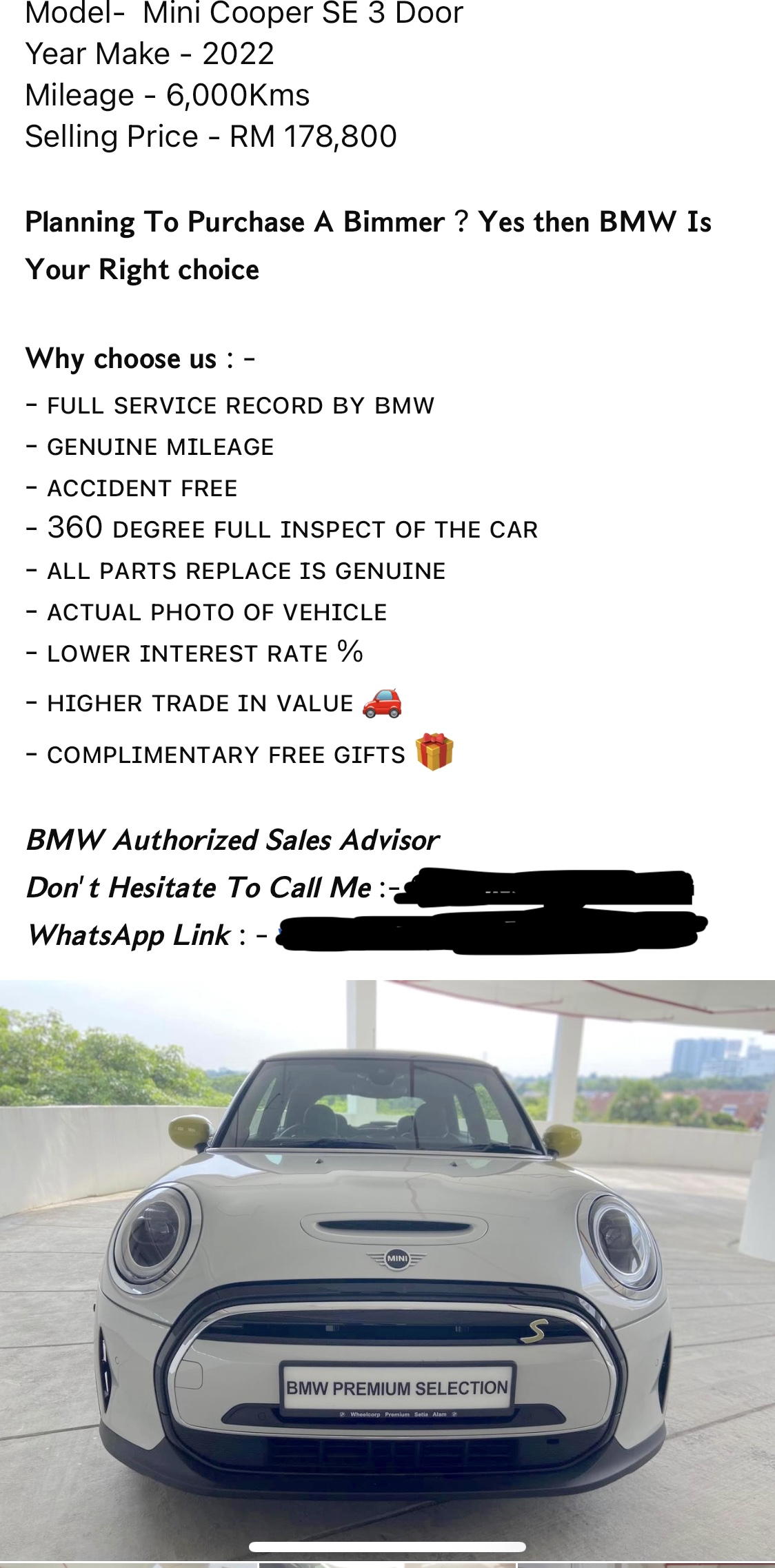 The all electric Mini Cooper SE can get a quick 30-minute charge using a DC quick charger where the drive will get about 80 percent of battery capacity, and when fully charged, the MINI Cooper SE will return a range of 234km to a possible best 270km (depending on which standards are used to measure range). Charging with a MINI Wallbox Plus from zero power to 80 percent takes about 2.5 hours.
This means, as a city commuter, this battery powered Mini should be an easy ownership experience and its 'rich' owner can use his petrol powered car for inter-state journeys until the charging infrastructure (and the attitude of petrol vehicle owners who park at EV charging stations) gets better along our highways and smaller towns.
The electric hatch appears to be exempted from import and excise duties this year, as per the government's proposal for electric vehicles tabled during Budget 2022. The SE is now priced at RM178,241 on-the-road without insurance, which is more than RM35,000 cheaper than what it was in 2021.