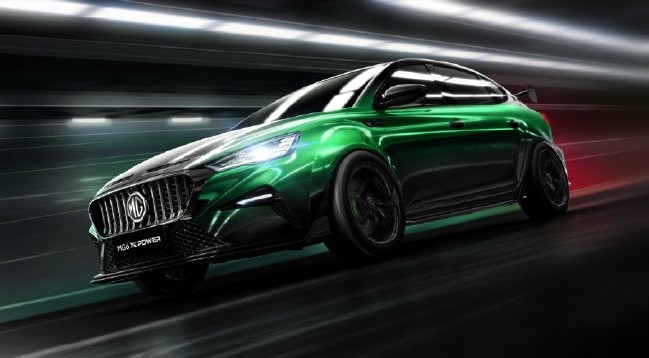 This hot MG6 will mark the revival of the once ill-fated XPower name. 
Back in the good ol' days, the MG name had more than its fair share of sporting heritage attached to it. Ever since being taken over by its new Chinese owners however, this iconic British brand that was once synonymous with peppy sports cars has since faded away in favour of a cleaner, greener electrified lineup. 
Having said that though, it appears that MG now wants to return to its performance roots again. Such is evidenced by the automaker not only pressing ahead with the production of its cool Cyberster EV sports car, but also with the recent announcement that it will soon be debuting a new sporty XPower variant of its MG6 sedan.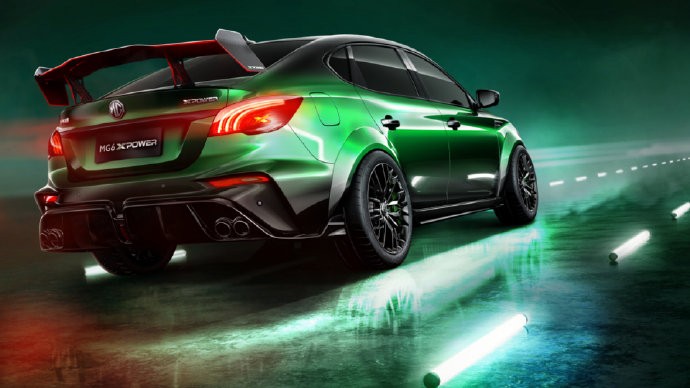 First shown off in a post on Weibo, the upcoming MG6 XPower is currently being billed by its makers as the 'first official factory-modified model' that will feature the 'ultimate racing aesthetic'. Other buzzwords like 'performance beast' has been also used to describe this tarted-up sedan with 'racing-grade equipment', but concrete details regarding what exactly makes it so is unfortunately rather thin on the ground at the moment. 
Looking at the preview pictures provided however, this XPower version of the MG6 will at least feature a more aggressive front fascia, courtesy of a revised front bumper and an almost AMG-esque front grille with vertical bars. A front splitter makes an appearance up front too, as does an additional twin air intake sitting right above the grille.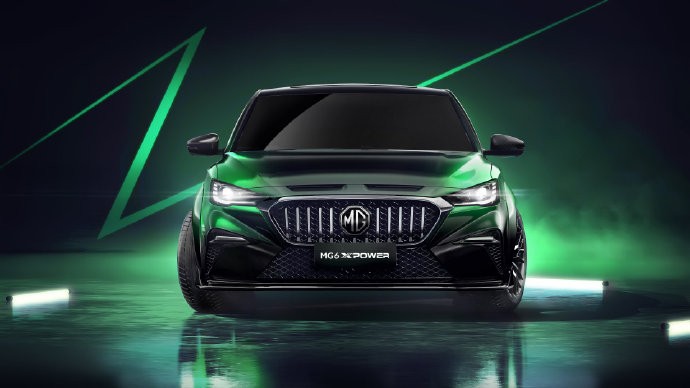 Continuing further down the sides of the MG6 XPower, this performance variant is further distinguished from the standard car with larger side skirts and substantially flared wheel arches. Hiding beneath those meanwhile are sporty alloy wheels wrapped in low-profile tyres, which are then contrasted by the green-painted calipers adding a bit of pop to the dark green and black exterior colour combination.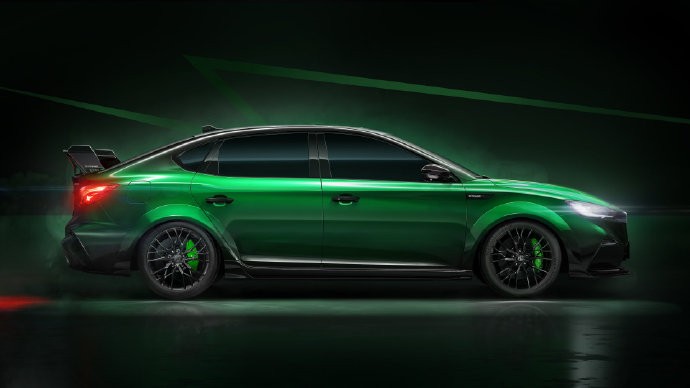 The sporty side profile however is nothing compared to the massive fixed rear spoiler round the back. Looking more like it belongs on a touring car than an a road car, this aerodynamic addition at the back of this sporty MG6 is complemented with an equally ludicrously large rear diffuser featuring twin tailpipes inset at either end.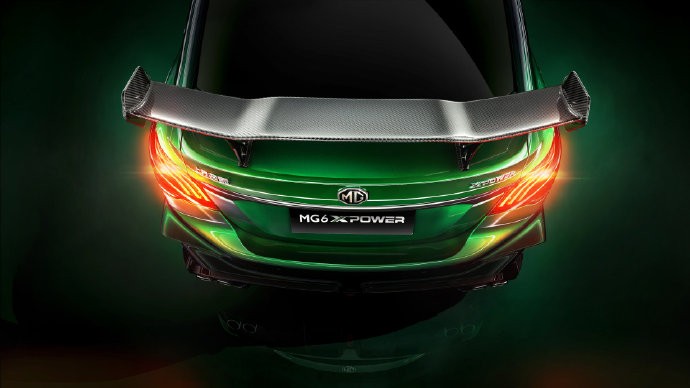 Now moving on inside this sporty MG6 are a pair of sports seats with XPower embroidered across the seat backs. Green contrast stitching and green seatbelts are also featured within, in addition to a leather-suede sports steering wheel, an infotainment system with gauge-like displays and suede interior accents on the dash and door panels.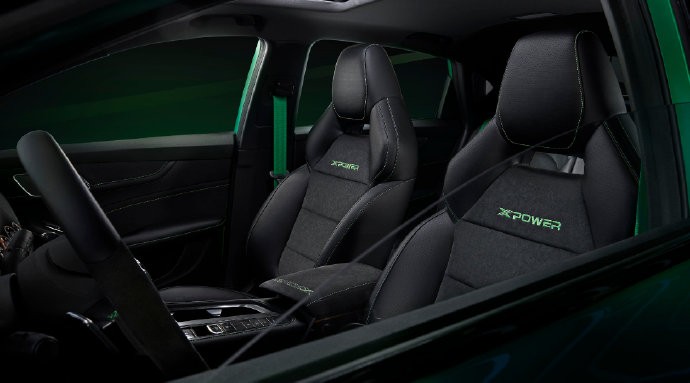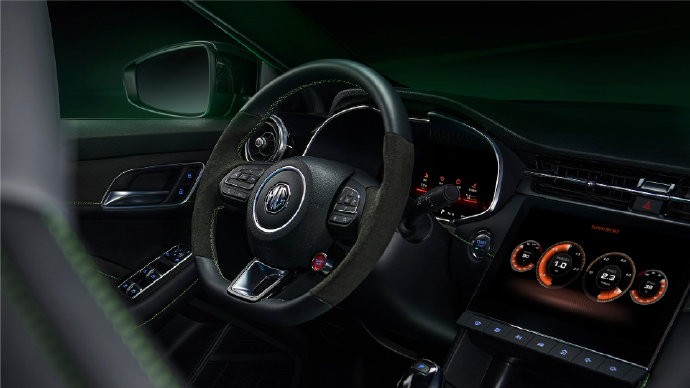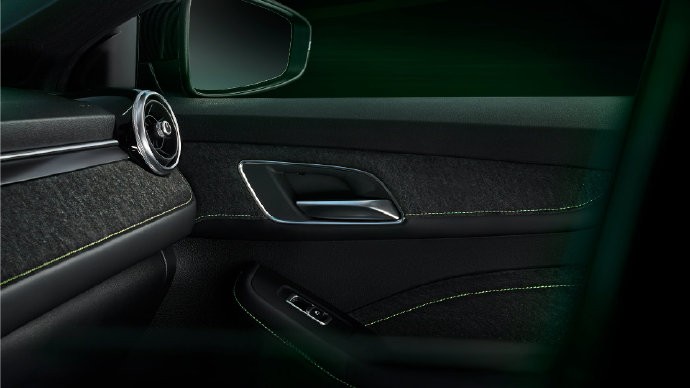 As for the what will be powering this XPower MG6, there is currently no official word from MG yet. There are nevertheless speculations for it to be a souped-up version of the 1.5-litre turbocharged four-pot that currently lies under the hood of the standard model, which will most likely end up driving solely the front wheels through the existing 7-speed dual-clutch transmission. 
It is also unclear when exactly this MG6 XPower will enter production. Though further details regarding these unknown aspects, and the car in general, should be officially revealed in the coming weeks.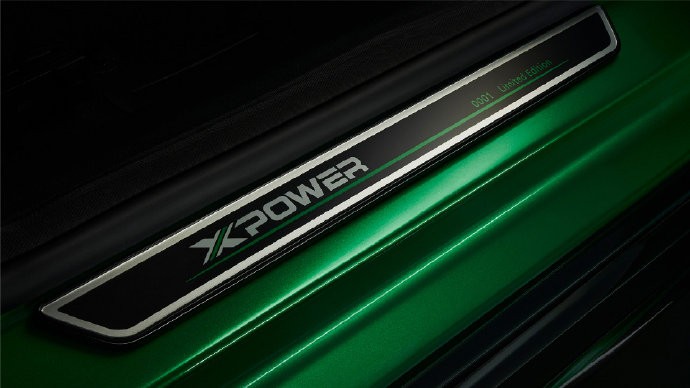 What is for certain however is that this sporty MG6 will have some big shoes to fill, as the previous car to wear the XPower badge was the ill-fated V8-powered MG XPower SV supercar. Only 9 of which were ever built, before the company itself went bankrupt in 2005.