Cars
MG4 XPower Might Be Launched In Malaysia
This MG4 might be the high end EV from the brand to challenge Korean rivals
This all new MG4 XPOWER is the most powerful production MG yet and one of the most hotly anticipated new cars of 2023, as the new flagship model in the award-winning MG4 EV range.
We have heard 'rumblings' about the return of Morris Garage (MG) brand to Malaysia under an established automotive powerhouse in the last few months.
This means, this MG 4 XPower might be one of the many MG models to be launched in Malaysia to rival competitors from China and also Korea.
Priced in England from just £36,495 (which is about RM215,000 at todays exchange rate), the new range-topping MG4 XPOWER firmly underlines MG's Get More philosophy, as an EV performance car that offers drivers breathtaking power and dynamics at an extremely competitive price.
PRESS RELEASE: The new XPOWER model features a highly anticipated dual motor powertrain delivering 435PS and up to 600Nm of torque, positioning the latest MG4 model alongside the most potent high-performance hatchbacks on the market.
Capable of a 0-100km/h acceleration time in 3.8 seconds, the XPOWER's electrifying performance contrasts with a series of understated exterior design revisions, in contrast to the usual high-powered hatchbacks.
MG4 Performance & Powertrain
The MG4 XPOWER is one of the first ever high performance electric hatchbacks, underpinned by a new dual motor powertrain that delivers thrilling performance and handling thanks to a series of comprehensive upgrades.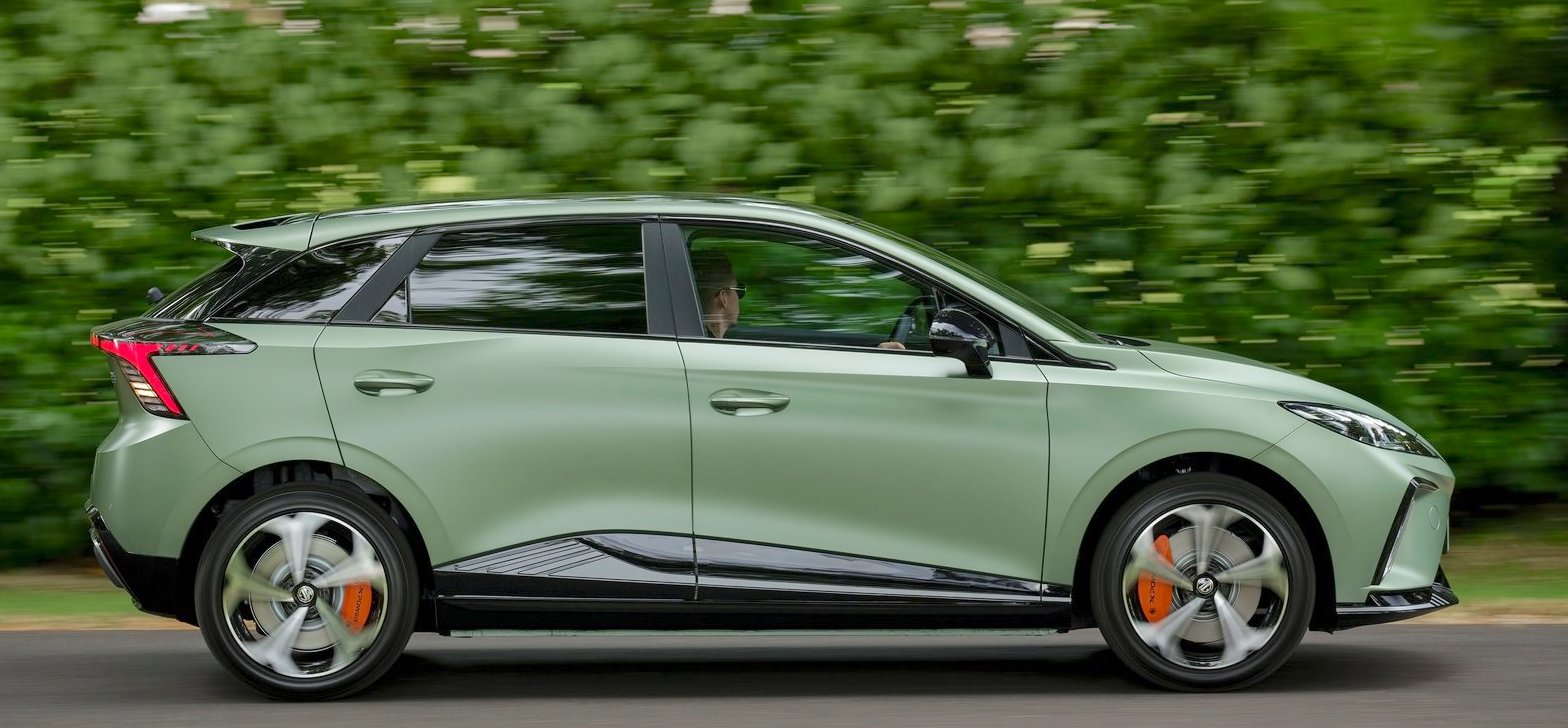 All-new dual motor configuration delivers up to 435PS to all four wheels, via front (150kW) and rear (170kW) electric motors
New launch control system creates hyper hatch-rivalling performance, allowing 0-100km/h acceleration time in just 3.8 seconds
Underpinned by the MG4's Modular Scalable Platform (MSP), with an enhanced drivetrain featuring sophisticated new technological upgrades to effectively distribute power and maximise driver engagement
All-new Dynamic Cornering Control System available for the first time on an MG, with a locking electronic differential and Intelligent Motor Control to allow torque vectoring between all four wheels for maximum traction and composure
Comprehensive series of suspension upgrades, featuring recalibrated spring and damper tuning, stiffer anti-roll bars and sharper steering
Overall suspension stiffness increased by up to 25 percent
Recalibrated regenerative braking software, allowing one pedal driving in suitable situations
Uprated, ventilated 345mm discs on all four corners, reducing 100-0km/h stopping distance to just 33.9metres
New premium Bridgestone Turanza tyres offer excellent levels of grip without compromising rolling efficiency