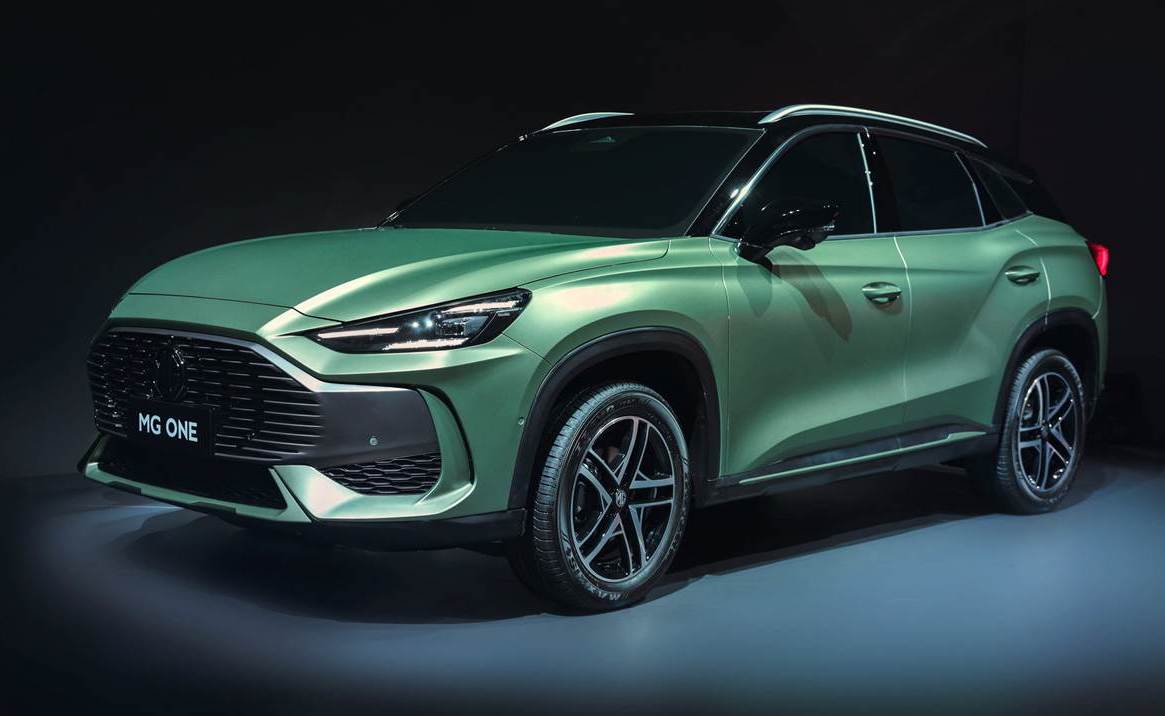 Could this mean that we'll be seeing this MG be a rival to the Proton X50 over here?
MG has recently revealed a new compact crossover in the form of the new MG One. Similar to the Proton X50 in both size and shape, the biggest news with this new small SUV is that there could be a possibility of it arriving over here in Malaysia.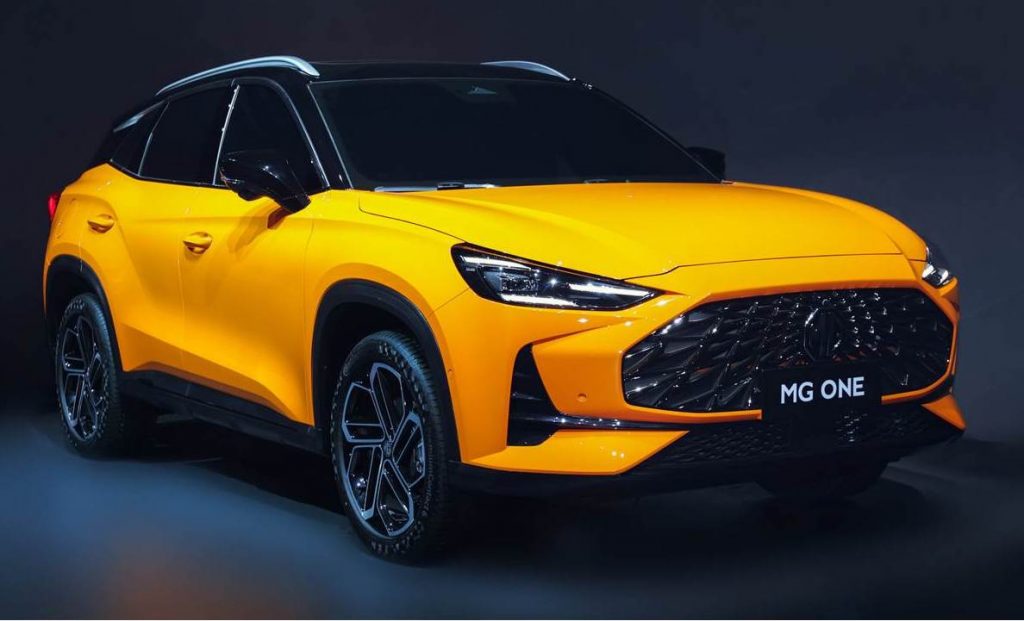 This is because MG has positioned its latest offering to be a global model within the marque, with plans already afoot to offer this compact crossover in various parts of Europe as well as India. With multiple sightings and rumours of this once-British-now-Chinese automaker attempting a local launch over here in Malaysia too, it therefore wouldn't be that big of a stretch to imagine the One being officially available here in the near future. 
Having said that however, it is probably worth putting aside discussion in regards the possibility of this MG arriving over here and focusing on the car itself for the time being. That is because things do get rather confusing moving forward, as despite being called the One, there are actually two different versions of this newly launched Chinese compact crossover: the MG One Alpha and Beta, which is also known as the Fashionable and Sporty in certain markets too.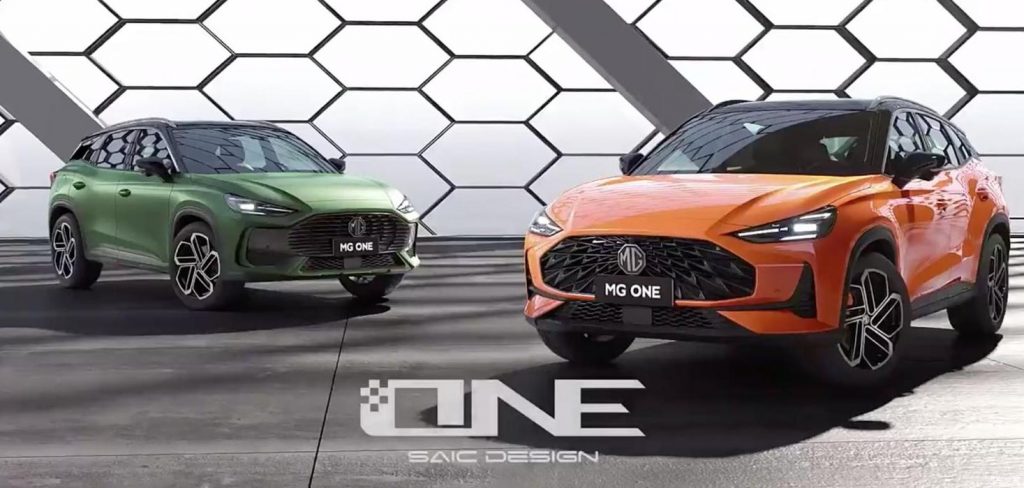 Fortunately however, both these models are nevertheless rather easy to distinguish from one another. The Alpha/Sporty for instance is (naturally) meant to be the sportier of the two versions on offer, with a more aggressive front fascia and a funkier alloy wheel design being a testament to that. Exclusive also on this particular version of the MG One are a differently styled rear bumper with quad exhaust tips sticking out on either end, not to mention too the striking Bubble Orange exterior hue.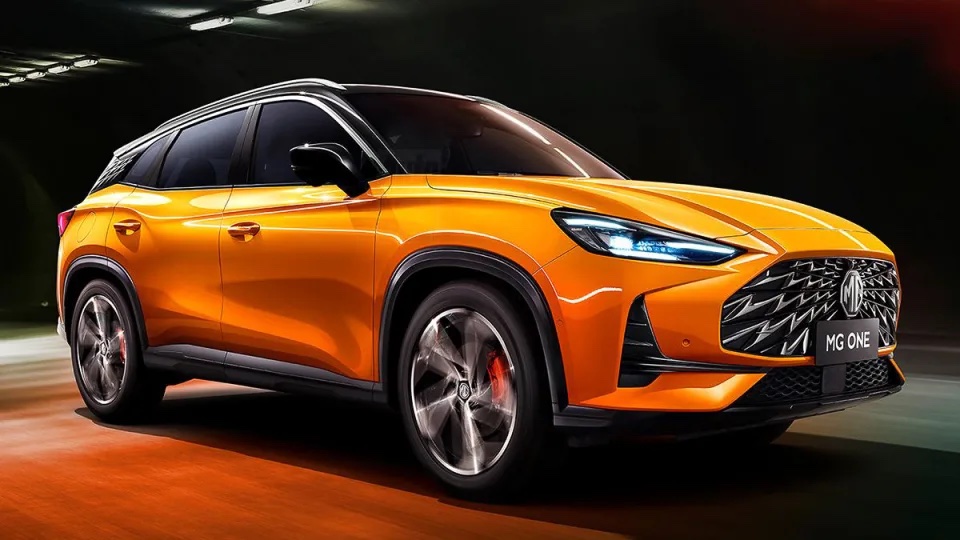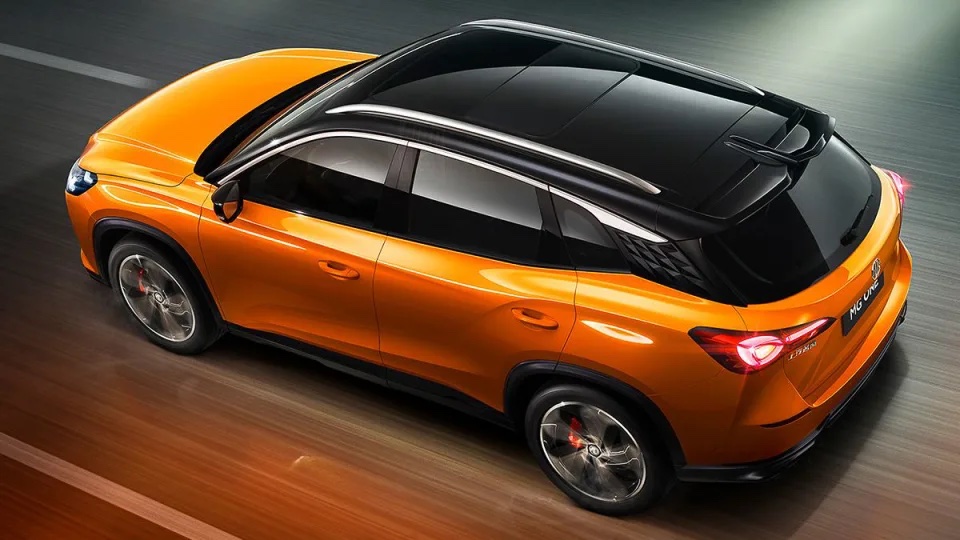 As for the Beta/Fashionable on the other hand, its larger front grille with horizontal strakes instead indicates for this to be the more visually upmarket (read: fashionable) of the pair. An indication that is further backed up by the more straight-edged set of 18-inch alloy wheels, a cleaner rear bumper design, as well as a more subdued Wilderness Green exterior colour choice.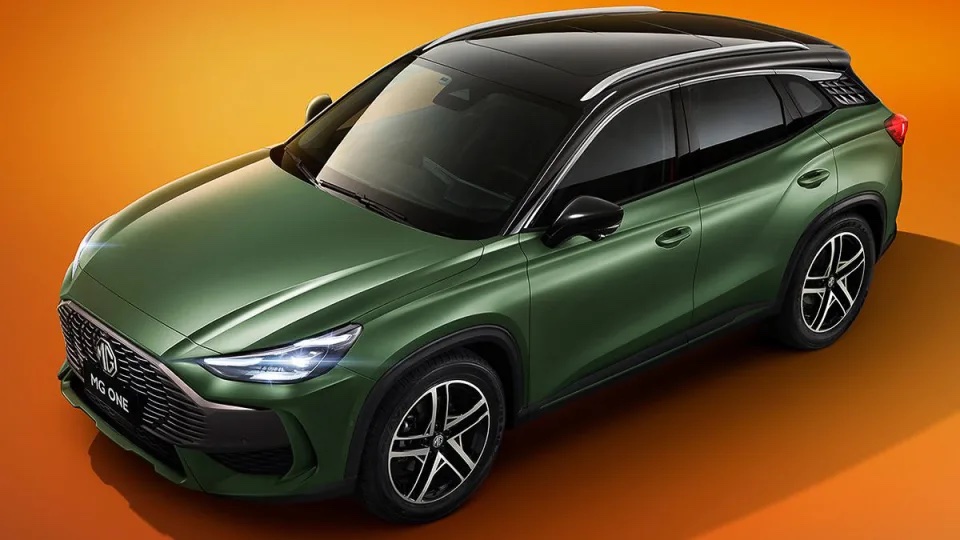 Irrespective of version of MG One though, both trims of this compact crossover nets a set of sharp-looking LED light clusters on either end and black plastic wheel arch cladding in the middle. Standard too on this small SUV is sleek sloping roof line towards the rear, that is topped-off by a two-tone colour scheme and silver roof rails. 
Now moving under the skin, the One is to be based on MG's new Sigma modular architecture. An all-in-one platform that has been touted to be capable of supporting a variety of powertrains — ranging from internal combustion engines all the way to an all-electric setup — the likeliest engine to be found from launch though will be an existing 1.5-litre turbocharged petrol four-cylinder, that is claimed to send an estimated 180 hp to its front wheels through a 6-speed manual or 7-speed dual clutch transmission.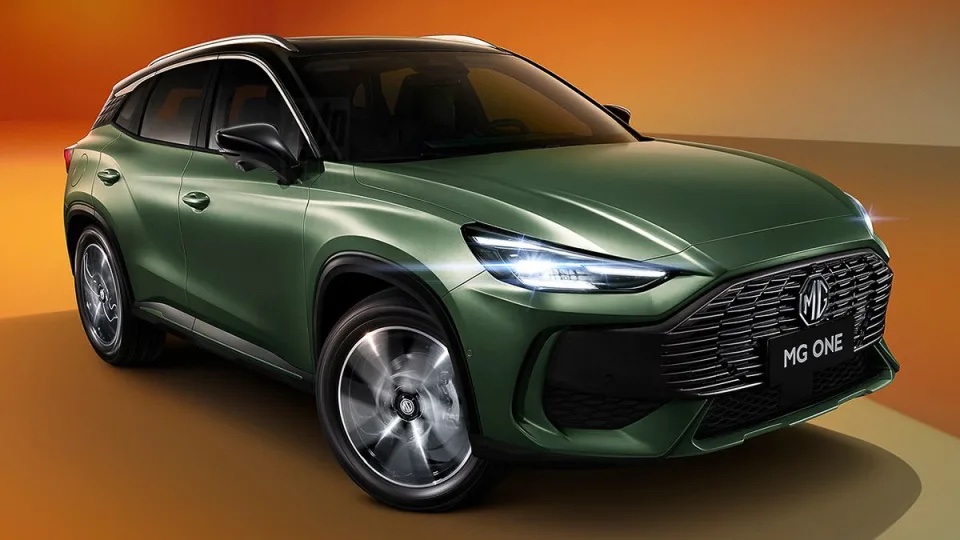 In continuing further on the subject of driving meanwhile, MG has touted that the new One will be loaded up with latest semi-autonomous driving tech. It is also apparently to feature an 'active digital ecosystem' powered by 'hard-core software technology' within its roomy cabin too, but that is unfortunately the extent of what is currently known about the interior of this compact crossover. 
Further information about the MG One will likely be known when it officially goes on sale in its home market of China during the third quarter of this year. It will however likely remain a mystery far beyond then as to when (or even if) exactly this compact crossover will be making its local debut over here.