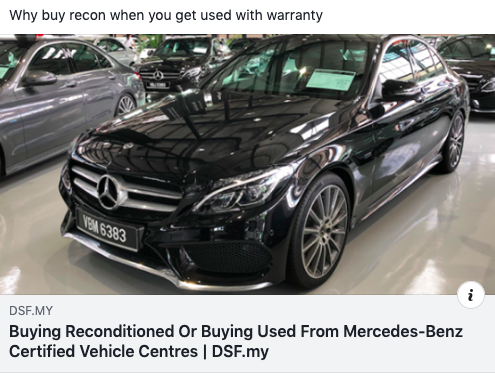 Well, to be honest, that hefty RM49k price drop is for the most expensive Mercedes-Benz on sale in Malaysia which is the S-Class 450L AMG model which retails for RM652,772 after discount right now. We know that only a handful of well to do Malaysians can afford this luxury sedan and it is the popular models that should be highlighted. Like the A200 hatchback which gets a RM8,454 discount right now and the C-Class 200 Avantgarde which gets a RM9,604 discount right now.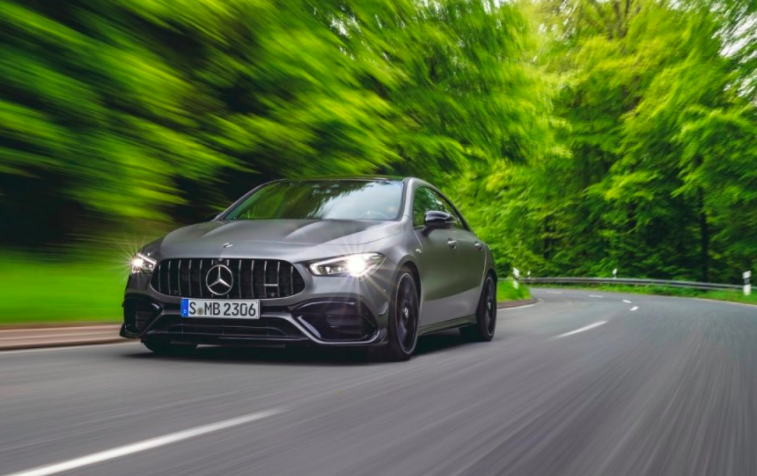 With the rest of the models on offer the discounts gets larger and but with this economic situation getting worse, Mercedes buyers might just look at pre-owned cars (see picture below) like the E350e which is now priced almost RM150,000 lower in the used car market  with an existing Mercedes-Benz warrant running instead on brand new cars to get better discounts and lower monthly payments.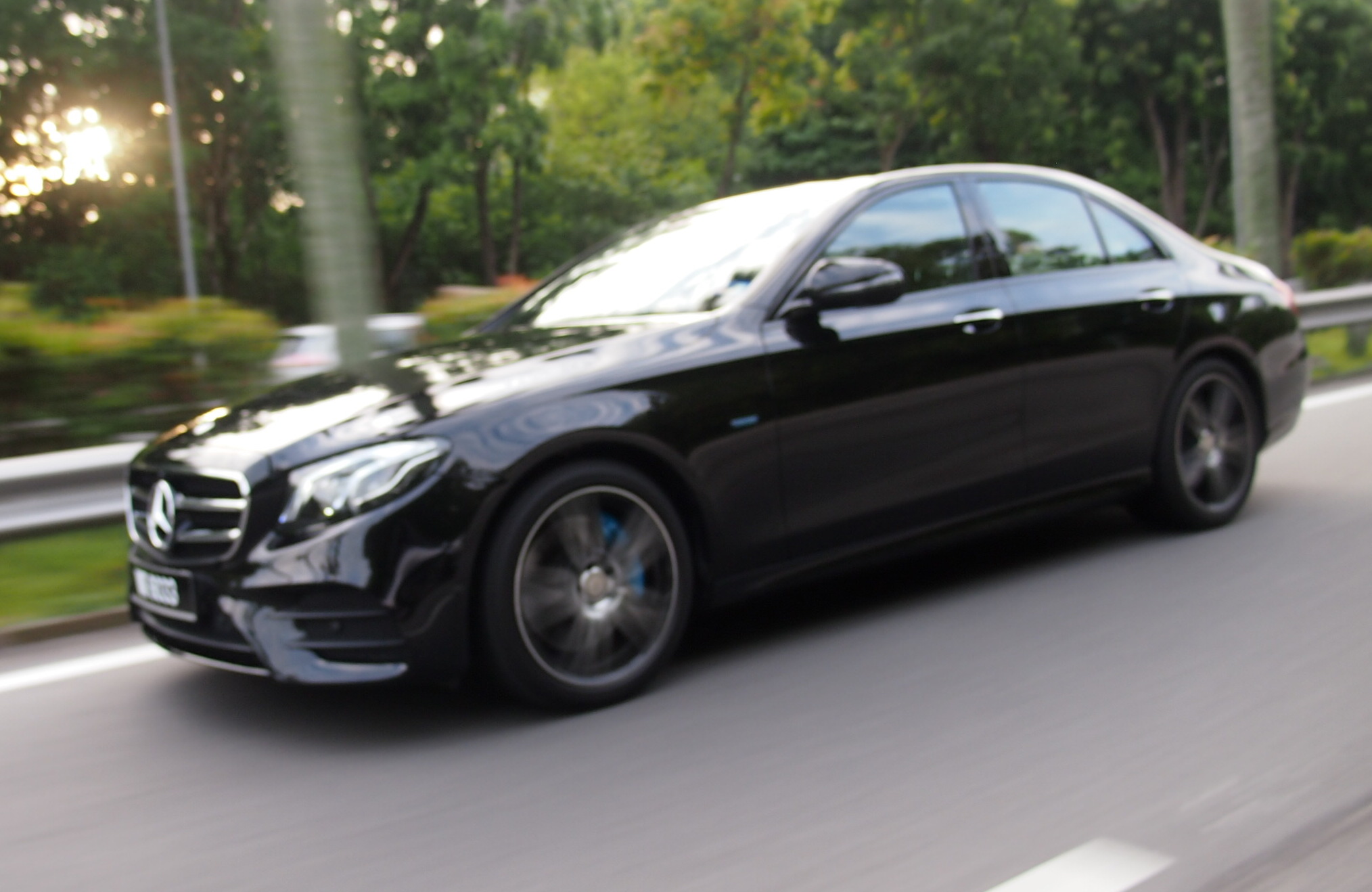 Then there are pre-owned used Mercedes-Benz cars by the dozens sitting in Hap Seng Star, NZ Wheels and Cycle & Carriage warehouses which are almost new, with a long warranty still active and with very attractive lower prices and great financing plans that might just tickle buyers to think twice about buying a new Mercedes-Benz right now.
Still, the final decision is with the buyer, you, who wants a new car in your garage this year and even the used and pre-approved car prices have come down.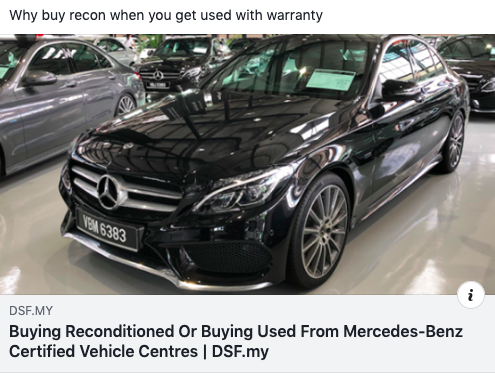 Following Prime Minister Tan Sri Muhyiddin Yasin's announcement last week with regard to the Short-Term Economic Recovery plan, Mercedes Benz Malaysia has just released to its dealers nationwide its new price list for all Mercedes-Benz CKD (Completely Knocked Down) and also fully imported models to exclude sales tax, effective 15 June to 31 December 2020.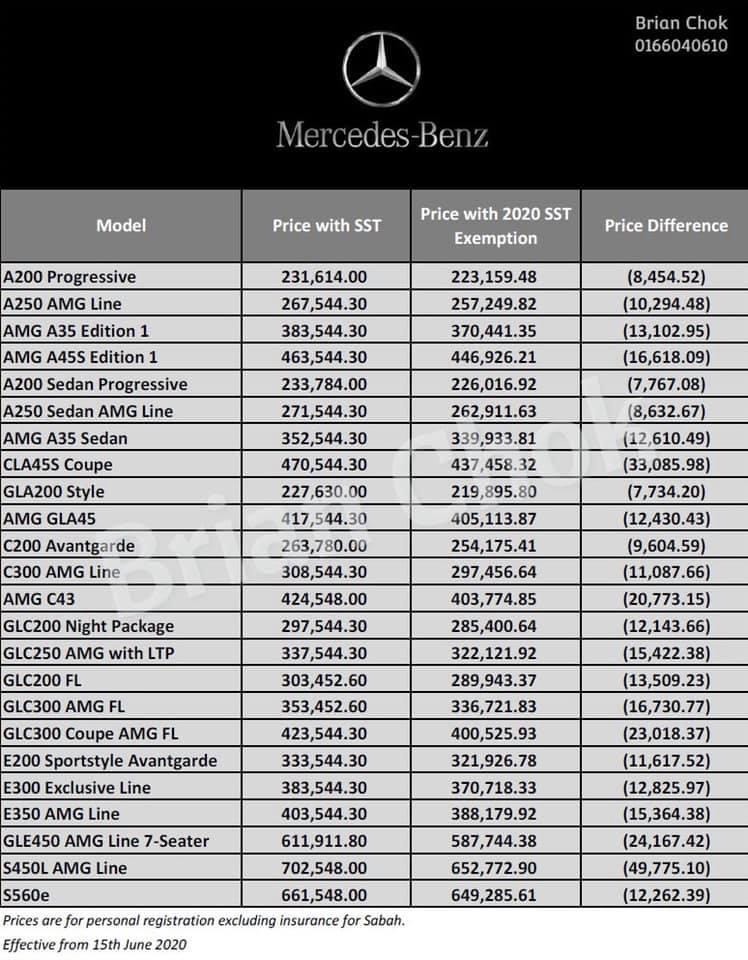 The showroom owners and sales people at all Mercedes-Benz Malaysia outlets fully welcome the introduction of the sales tax holiday and they grateful for the opportunity to pass on the full benefits to all their new customers as after three months of zero business, which means zero income, they need this 'push' to bring customers back and take up all they waiting stock of new Mercedes-Benz cars that have sitting in the showroom as well in the large yards.
The incentive comes at an opportune time especially as the nation and the auto sector look towards recovery, onward from challenges brought on by the pause in business operations. They are all are hopeful that the reduced-price tags will encourage car buyers to invest in a car built with safety in mind and in the short-term period, recharge the automotive industry in Malaysia.